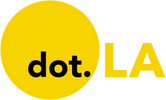 Get in the KNOW  
  on LA Startups & Tech  
X

Art by NicoElNino/ Shutterstock
Inspectiv Raises $8.6M To Build a Better Cybersecurity Platform
Samson Amore
Samson Amore is a reporter for dot.LA. He previously covered technology and entertainment for TheWrap and reported on the SoCal startup scene for the Los Angeles Business Journal. Send tips or pitches to samsonamore@dot.la and find him on Twitter at @Samsonamore. Pronouns: he/him
09:00 AM | June 30, 2022
What do education startups, maternal care platforms and Minecraft servers have in common? They're all susceptible to hacking.
Also, businesses in each industry use software created by Manhattan Beach-based Inspectiv, which announced Thursday that it's raised an $8.6 million Series A round to continue developing its artificial intelligence that detects and wipes out security threats.
---
The new funds bring the total Inspectiv has raised to $16.6 million since its 2018 launch. Founder and chairman Joseph Melika told dot.LA the company's recent growth has largely been steered by the pandemic as companies put a higher value on data security.
The heightened need for better security, according to Melika, is due to recent changes in how people work. "Just people, frankly, getting distracted," he said, has made some businesses more vulnerable to hackers.
"They're working remotely, their laptops are from home [with] no firewall," he said, adding that has left a lot of systems potentially exposed to hacks.
Inspectiv's risk management platform runs autonomously 24/7 and is constantly scanning for threats, Melika said. The software isn't just run on A.I., it's also combined with a network of security researchers. Melika said part of Inspectiv's intelligence comes from the input of thousands of researchers.
Once it finds a threat, the software alerts Inspectiv, whose vulnerability spot-checkers verify it and identify it to the client. Then, Inspectiv scans its other clients for the same threat, or similar invasions that could be lurking. There's also the potential for the software to review backup files, in case a company wants to make sure no older resolved threats spring back to life.
Melika pointed out several current Inspectiv clients using its software are local, including GoGuardian, maternal care company Mahmee and Minehut, a platform for people to host custom "Minecraft" servers.
The funding round was led by StepStone Group, among a suite of existing Inspectiv investors including Westwood-based Fika Ventures, San Francisco's Freestyle Capital and Santa Monica-based Mucker Capital.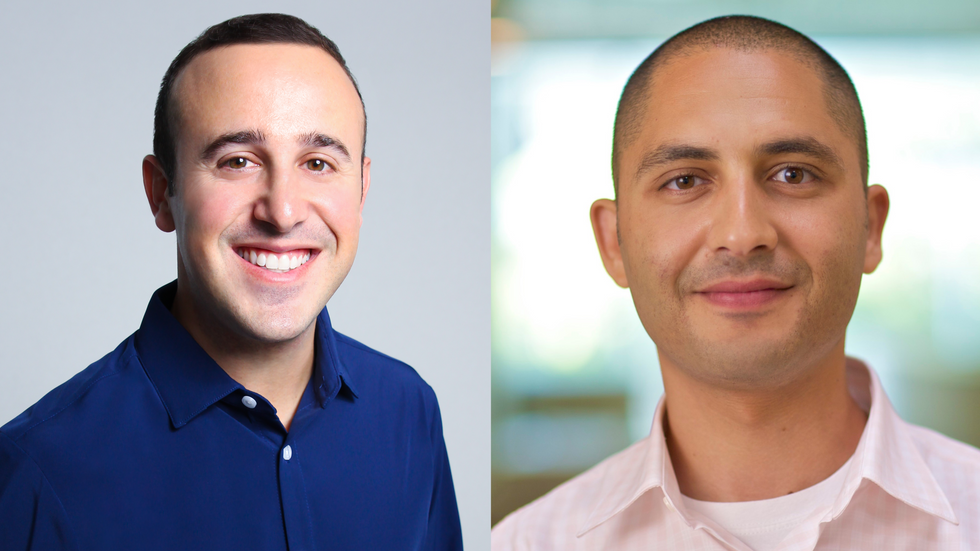 CEO Ryan Disraeli (left) and Founder and Chairman Joseph Melika (right) Courtesy of Inspectiv
Inspectiv also announced a leadership transition this week alongside several new hires – former CEO and co-founder of fraud prevention service Telesign Ryan Disraeli will take the reins as CEO of Inspectiv, while Melika will remain on board as the company's board chairman.
"Inspectiv is really helping secure the internet, and that was something that personally I could get passionate about," Disraeli said. "To be able to work with a team of people that we brought in that also has that security background, but also experience scaling up organizations was a pretty exciting opportunity."
The company also hired Karen Nguyen as chief revenue officer, Ray Espinoza as chief information security officer and Ross Hendrickson to be vice president of engineering. Disraeli said the Inspectiv team is currently 22 people but the company is "adding aggressively to that number" by expanding its product development team.
Disraeli wouldn't disclose revenues but told dot.LA he's confident he can grow Inspectiv quickly.
"There's a lot of companies raising money that don't have customers and don't have real growth," Disraeli said. "This is a company that has real customers that are growing and growing with us."
Samson Amore
Samson Amore is a reporter for dot.LA. He previously covered technology and entertainment for TheWrap and reported on the SoCal startup scene for the Los Angeles Business Journal. Send tips or pitches to samsonamore@dot.la and find him on Twitter at @Samsonamore. Pronouns: he/him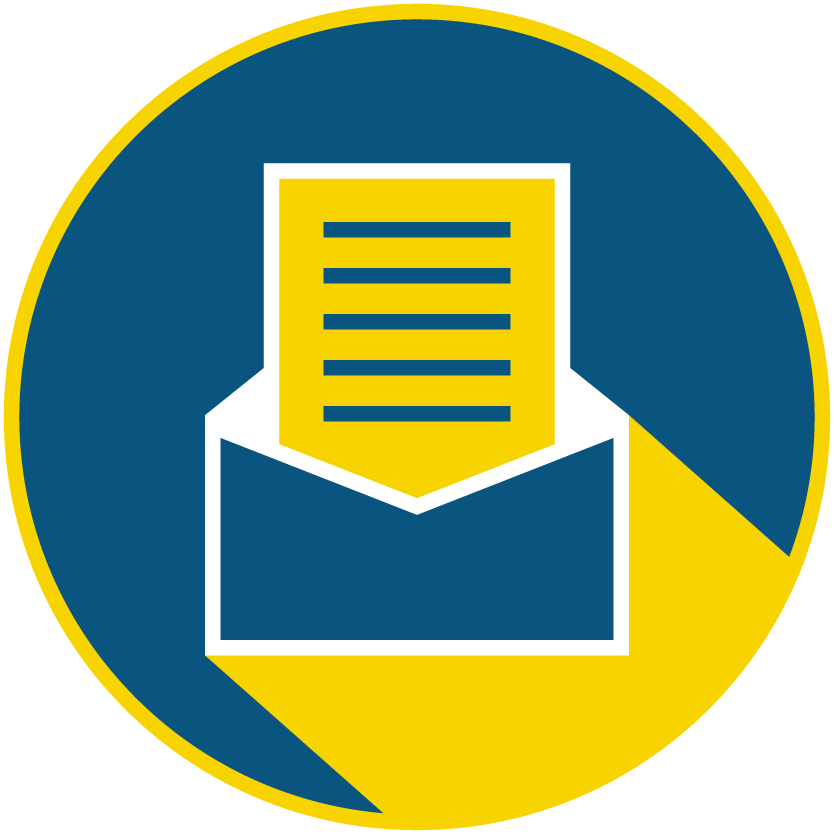 Subscribe to our newsletter to catch every headline.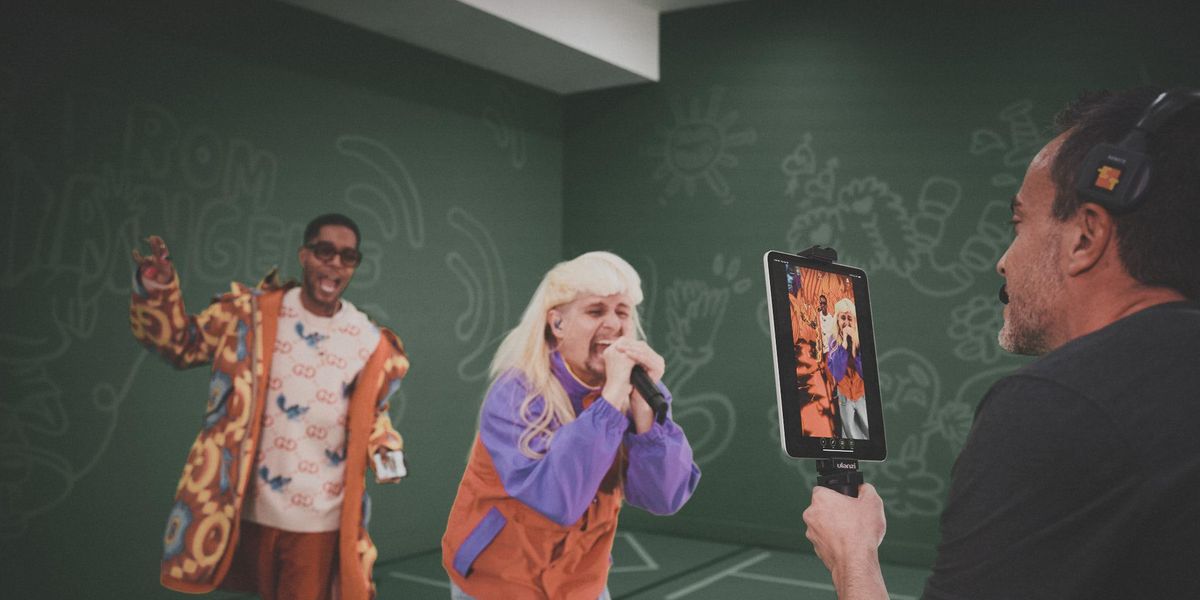 Photo courtesy of Encore
Live performance app Encore, co-founded by rapper Kid Cudi, wants to put concerts in people's pockets.
The Culver City-based company is among a bunch of virtual concert startups to emerge as the pandemic forced musicians to cancel or postpone in-person shows. But unlike competitors that are producing shows for virtual reality headsets or putting pay-per-view concerts on computers, Encore is betting fans will watch their favorite artists on smartphones. Think of it as a higher quality Instagram Live, with artists performing before augmented reality (AR) backgrounds and video chatting with fans.
A screenshot of Encore's Studio app for iPhone.
Photo courtesy of Encore
"What's disruptive about what we're doing is it is mobile live performance," Encore co-founder and CEO Jonathan Gray told dot.LA. "It's free [for the artist] in your pocket, everywhere you go. And I think that's ultimately the vision of the company."
Founded in 2020, the startup previously required artists to use both an iPad and iPhone to set up a show, with the more powerful tablets ensuring better production quality. But the iPad requirement proved to be a barrier for artists who couldn't afford one, Gray said. Encore brings artists to its physical studio to perform on a greenscreen stage, too, but the company wants Encore shows to feel less like formal productions. They'll ideally be something an artist does casually—and frequently—to engage with fans and make money in a lower stakes environment.
"The vision of the company, and the way we will get scale, is with artists doing stuff on their own," Gray said. "I think as soon as it's on your phone, as soon as you can be going live in a minute, you're totally changing what it means to go live."
Admission is cheap, but Gray said fans collectively spend a lot of money during a show. Middle-tier artists who have relatively smaller but engaged fan bases have racked up several thousand dollars during an Encore show—without booking a venue or hiring a production team.
"There's this completely untapped part of the music industry that has tons of engagement, but the engagement is on social [media]," Gray said. "Ultimately, your superfans can only stream on Spotify so many times. And even though you have super fans, how many of them are going to show up to a single city on a single night? Not that many."
The new Encore Studio App lets artists design AR stages, add custom artwork and incorporate visual effects to turn basic spaces into more visually compelling backdrops. Other features include live polls, "backstage pass" video chats, and "clap goals," in which artists can, for example, entice fans to spend more to hear new music.
Encore has raised $9 million in seed funding so far from investors like Battery Ventures, 468 Capital and Parade Ventures. The company has 14 employees and has facilitated 200 live shows since its first app went live in February. Roughly 2,000 artists have registered with Encore, which shows performers are interested but haven't tried it, Gray said. That's a big reason why the company is removing the iPad obstacle.

"You can actually get from downloading the app to having your own AR world and going live in like two minutes," Gray said. "Before—it was not two minutes."
Christian Hetrick
Christian Hetrick is dot.LA's Entertainment Tech Reporter. He was formerly a business reporter for the Philadelphia Inquirer and reported on New Jersey politics for the Observer and the Press of Atlantic City.
05:31 PM | August 01, 2022
Image courtesy Arkive
Historical documents, records and important artifacts are sometimes locked away in vaults (until a museum or library wants to showcase them), and under restricted access. Thomas McLeod believes that these artifacts hold great value and have the potential to impact communities, so he founded Arkive, the first decentralized, physical museum.
The inspiration for Arkive came from McLeod's previous company, Omni, a physical storage company acquired by Coinbase in 2019.
"We thought it would always be like utility items and we started getting full sneaker collections, vintage posters, records, comic books that were valuable and we kind of had a panic attack," McLeod told dot.LA. "The business [Omni] was built around storing bikes, and you can't put a vintage record next to a dirt bike. They just don't store in the same manner."
McLeod was fascinated by the items and collections that came through the door. To him, it felt like browsing a museum of curated items that everyday people collect.
That's when McLeod knew he was onto something.
McLeod has built startups before. Past projects included Pagelime, acquired in 2015 by SurrealCMS, and in 2012 LolConnect was acquired by Tencent.
The items in Arkive's collections are hand-selected by members who vote on what items they want to acquire. The organization currently has 300 active users, and there are hundreds on the waiting list. McLeod confirmed to dot.LA that they will increase the number of members admitted to 50 people each week with plans to cap admissions at 1,000 for the first phase. He added that while membership is free today, that will likely change in the future.
People interested in becoming members must apply on Arkive's website, where they will answer individual questions about their interests and occupations.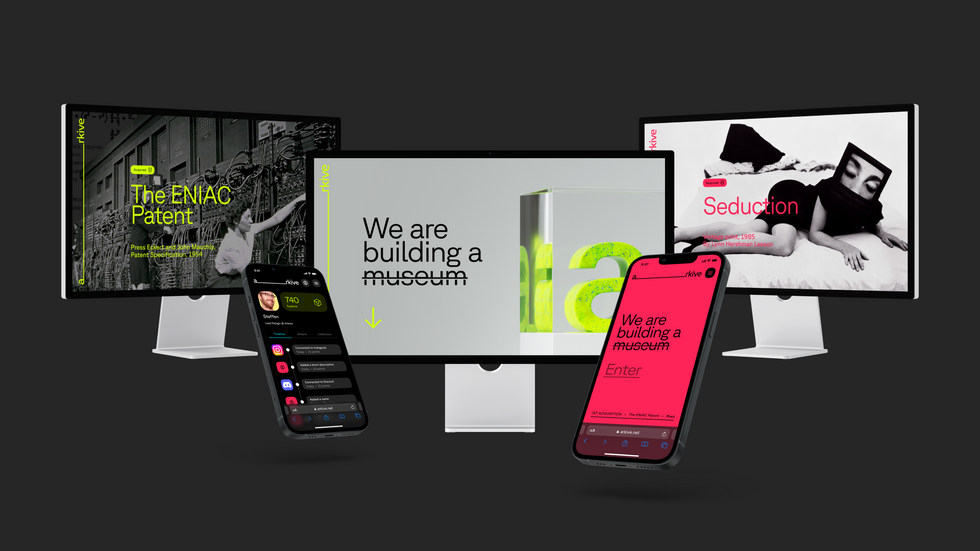 Arkive's physical, blockchain-inspired museum is coming to Santa Monica. Courtesy of Arkive
Just as museums have a lobby, Arkive has its "atrium." In this space, every member enters and registers their cryptocurrency wallets. Once registration is complete, members can vote on the blockchain for the artifact or piece of art they want Arkive to acquire. Prior to voting, to ensure they are well informed, members will have the opportunity to learn about each artifact from the artist, the gallery or the collector who previously held the item.
Since there is a surplus of artifacts around the world, Arkive's team of curators handpick options that are relevant to the current theme: "When Technology Was a Game Changer." While each round of voting is different, McLeod said the voting window for members usually lasts five days (M-F).
Arkive has acquired two items since coming out of stealth mode, the first one being the original patent for the ENIAC – known as the world's first programmable, electronic general-purpose computer. In addition to ENIAC's patent, members also voted to acquire Seduction (1985), a vintage print by Lynn Hershman Leeson, which will be part of Arkive's first public exhibition at the Art Basel Miami Beach in December 2022. Once items are acquired, they will be loaned to museums or galleries to be placed on display for the public to enjoy—at locations Arkive members believe have the most significant cultural impact.
"For instance, the ENIAC patent, we would love it if it lived at the Computer History Museum in San Mateo. If we acquired a Frida Kahlo, we would love it if it was in Mexico City or somewhere that mattered to her art or the family that she was a part of," McLeod said.
The Santa Monica-based startup announced last week that it raised $9.7 million in a seed funding round led by Offline and TCG Crypto. Other participants included NFX, Freestyle Capital, Coinbase Ventures, Not Boring Capital, Precursor, Chainforest, Coil, Julia Lipton, Joe McCann, Chris Cantino, Marty Bell and Paul Veradittakit.
"People who committed were all the way in and did not hesitate to support and be a part of the journey," McLeod said. "It got us the right people that are in it for the long haul and really care about not just the business but the potential cultural impact that it could have. So having the right investors to me is more important than just money."
Some of the funding will be allocated towards expanding the team, but a majority of the capital raised will go into acquiring more artifacts. McLeod said Arkive has three more acquisitions lined up in the next three months, but the eventual goal is to acquire two pieces a month.
Correction: An earlier version of this piece misspelled Thomas McLeod's last name.
Decerry Donato
Decerry Donato is dot.LA's Editorial Fellow. Prior to that, she was an editorial intern at the company. Decerry received her bachelor's degree in literary journalism from the University of California, Irvine. She continues to write stories to inform the community about issues or events that take place in the L.A. area. On the weekends, she can be found hiking in the Angeles National forest or sifting through racks at your local thrift store.