welcome technologies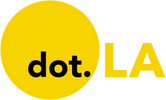 Get in the KNOW
on LA Startups & Tech
X
welcome technologies
Amir Hemmat wants his startup to be a touchstone for America's newly arrived immigrants. Earlier this month, help arrived.
Welcome Technologies, a service started by Hemmat and partner Raul Lomeli-Azoubel a decade ago, raised $8 million in a Series A round led by CrossCut Ventures.

The funds will help Welcome founders - both the children of immigrants - build out a full suite of financial services intended for an audience that is often ignored by large scale banking institutions and prey for payday loans. The financial industry, Hemmat said, has often tacked on higher prices and fees toward those that are unbanked or without a credit history because they don't have data.
"It's used as an excuse to charge this consumer more," Hemmat said. "Our job is to bring this consumer out of the shadow and give them a voice at the table."
The financial services Welcome provides will be priced lower than many of their competitors, he said.
Welcome, better known to users as Saber Es Poder or Knowledge is Power, has largely targeted newly arrived Latino immigrants who are trying to figure out where to open a bank or how the education system works. This new push will help the company expand their services even further.
And the industry has plenty of room for players.
The last available FDIC study estimates that 8.4 million households are unbanked. Those rates are highest among black, Latino and low-income households with 17% of African American and 14% of Latino households without banks, according to the 2017 study.
Customers that sign up for the service now can ask basic questions - about everything from utility bills to banks - and Welcome provides information often directing them to healthcare, micro-loans and educational services. Most of the info is is automated, but not all. The company generates revenue from partnerships with companies like GoodRX and Western Dental that benefit from new clients.

"The practical needs of immigrants get overlooked, that's the gap that we are trying to go for," Hemmatt said.
Hemmat, who previously ran a company that placed sponsored informational packets in consulates and other locations, said he was often bombarded by questions from immigrants. That inspired him to look to technology for answers.
The platform has attracted two million users, but he said he has access to nine million through offline channels as well. His goal is reach 50 million immigrants in the United States.
Because so many of the customers are immigrants, he said the company has paid special attention to protecting their data - including finding ways to make individuals less identifiable and disconnecting data to users.
Given the fear in the undocumented immigrant community around sharing private data that could later be used against them or cause them to be deported, he said they have looked at how to manage this information and have tapped high-ranking officials formerly in the Department of Homeland Security.
"It's an active and ongoing effort to make sure we are protecting our user base," he said. "That's the DNA of this company."
Welcome has attracted an impressive roster of tech stars - including Joe Munoz, the technical founder of Tinder who serves as the company's chief technical officer and Christopher Gulczynski, Tinder's former CCO. Last year, it also brought along with Rene Garcia, the former financial vice president at USAA, a financial services group for veterans that the company hopes to emulate.