Immigrants Have Been Left Behind by America's Banks. Welcome Tech Aims to Change That.
Apr 21 2021
The United States is a nation of immigrants, but traditional banks – along with the rest of corporate America – are doing a lousy job of catering to this rapidly growing demographic. They are leaving a lot of money on the table, according to Amir Hemmat, co-founder and CEO of Welcome Tech.
"If you have an honest conversation with any banking executive they will share that this is not a customer segment they prioritize," Hemmat said.

---
Hemmat and his co-founder, Raul Lomeli-Azoubel — both of whom are part of first-generation immigrant families — are taking the opposite approach. Welcome specifically addresses the needs of immigrants – particularly the nation's 62.8 million Latinos, half of whom cannot open a bank account at a traditional institution.
Slightly more than a third of Los Angeles County residents — where Welcome is based — were born in another country according to U.S. Census data.
"No other provider is servicing this consumer with the trust, customization and scale that we are," Hemmat said. "We are not just trying to be another financial service for this consumer, but instead a platform that is essential to their ongoing success."
Indeed, the Los Angeles-based company known by customers as Saber Es Poder offers more than banking. It's angling to be a one-stop shop for everything from finding a dentist, to telemedicine, to enrolling in English classes.
Welcome announced Wednesday it has closed a $35 million Series B financing round, bringing its total funding to date to $50 million. The funds will be used to introduce a debit card, a bilingual mobile app and build up a monthly subscription offering.
"We are growing quickly," Hemmat said.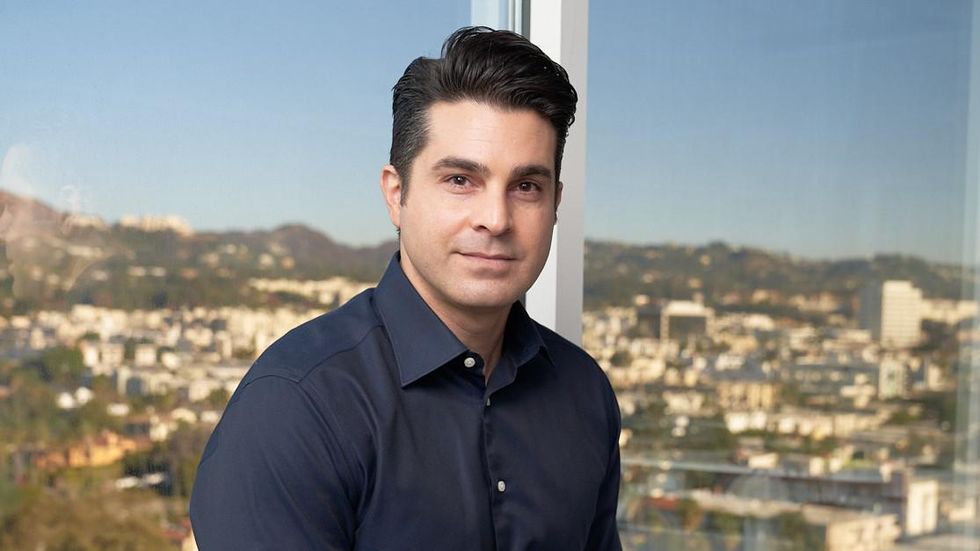 Amir Hemmat is co-founder and CEO of Welcome Tech.
Loosening regulation, ample venture funding, and quickly evolving technology has led to a wave of highly successful fintech platforms with no physical branches, like Chime, which reportedly could go public before the end of the year at a $30 billion valuation.

Last month, Pasadena-based Cheese launched a banking app for Asian Immigrants and Asian Americans with funding from Amplify and IdeaLab. Other fintech platforms are targeting the needs of Black and LGTBQ communities.
But some experts are skeptical about the long-term viability of these fintech platforms, given their higher borrowing costs.
"Fintechs can't compete on the funding side," said Rodney Ramcharan, a professor of finance and business economics at USC's Marshall School of Business who previously worked at the board of governors of the Federal Reserve system. "The advantage that fintech businesses have is they have data and algorithms that can price risk better than banks."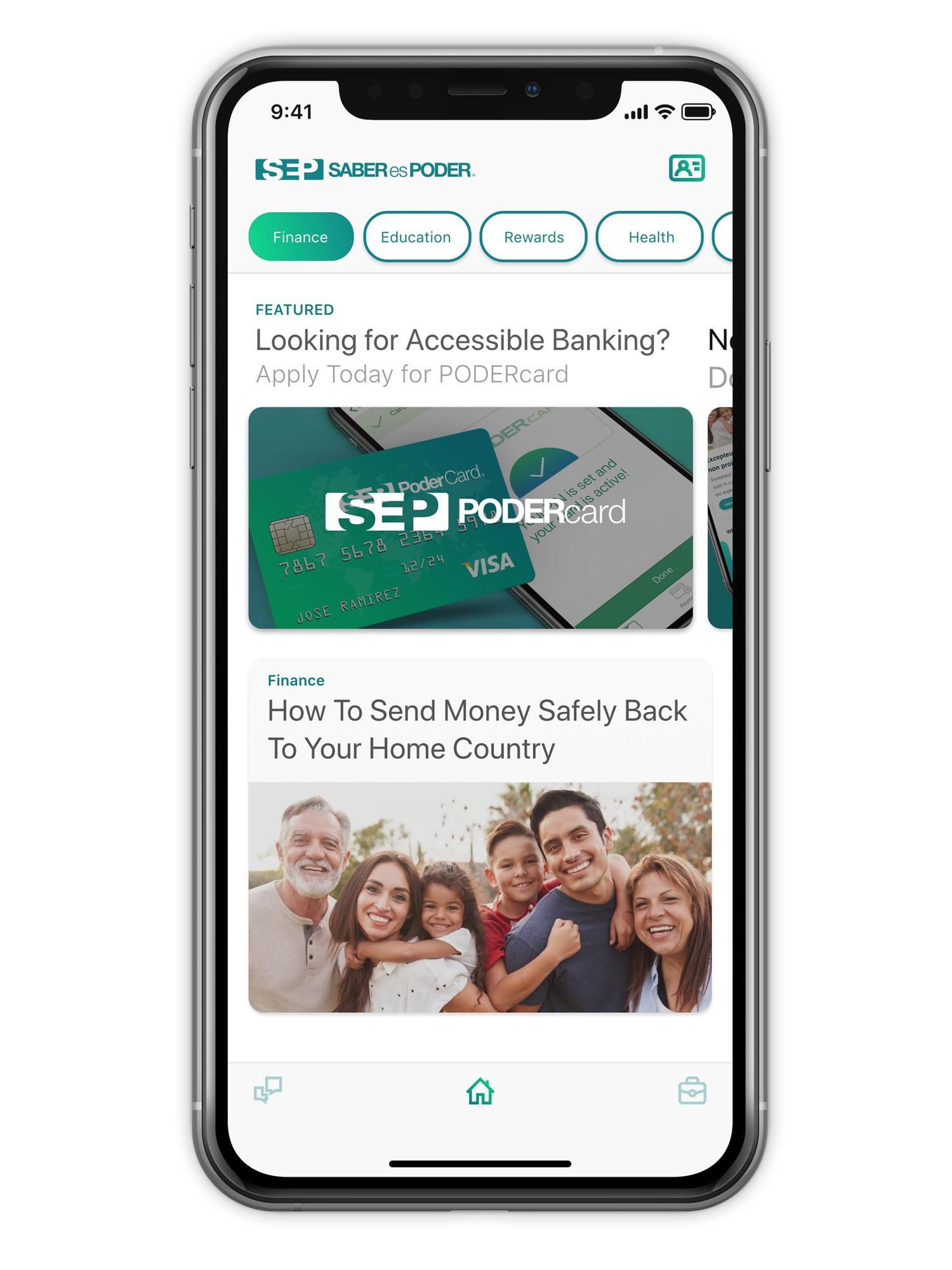 L.A.'s Welcome Tech is known to many customers as Saber Es Poder.
Big banks like JP Morgan Chase have mountains of data of their own and have to get better at harnessing it to assess risks – or they will simply acquire fintech companies, predicted Ramcharan.
"It's not obvious to me the long-term viability of a fintech bank," he added.
Welcome's latest round was co-led by TTV Capital, Owl Ventures and SoftBank Group Corp's SB Opportunity Fund. Santa Monica's Crosscut Ventures, which was part of the company's seed round and led a $10 million Series A round last year, also participated.
"The evolution of neobanks, and growth of financial solutions over the past couple years is proof a solution addressing the rising Hispanic and immigrant community was necessary and one that is rooted in education and empowering the consumer was appealing to me," said Brian Garrett, Crosscut's co-founder and managing director.
Welcome recruited Joe Munoz, the technical founder of Tinder, who became Welcome's chief data officer earlier this year after serving as its first chief technology officer.

With over nine million immigrants using its platform every year, Welcome says it has amassed "the largest collection of proprietary data in the country reflecting the needs of the immigrant community."
In this day and age, collecting user data is very much a double edged sword as Facebook and a slew of other companies can attest. Immigrants are especially concerned about privacy.
Welcome emphasizes that it is a bank by and for immigrants - it is registered as a public benefit corporation. It also says their platform uses military-grade encryption to protect its members data, and never sells its data to third parties.
"We have witnessed how every industry has largely focused on extracting value from this consumer segment and we want to be the company that focuses on creating value for them," Hemmat said.
From Your Site Articles
Related Articles Around the Web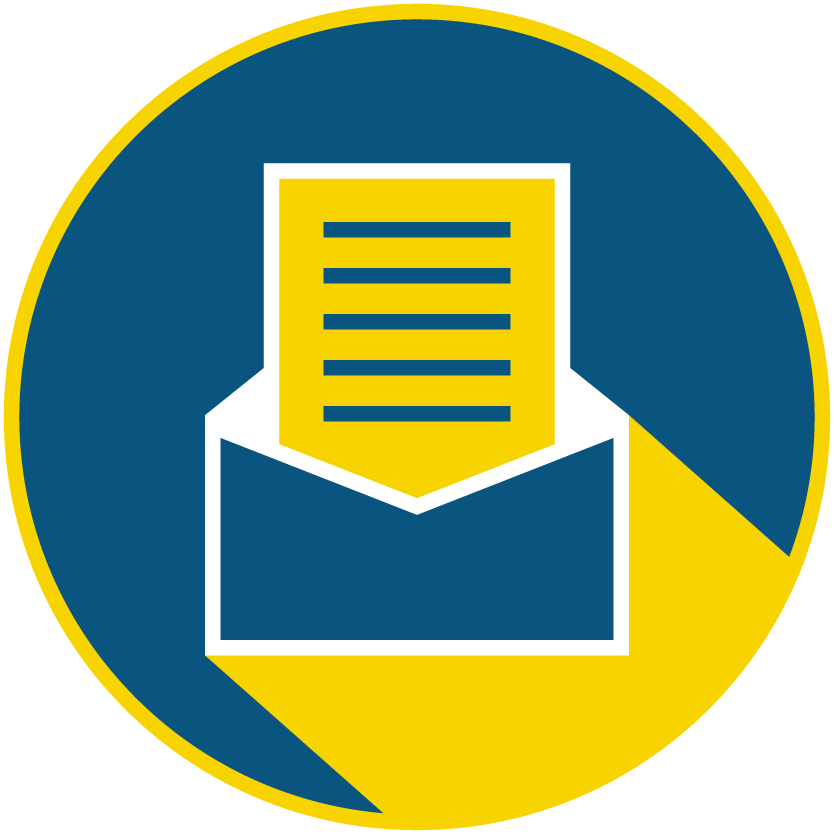 Subscribe to our newsletter to catch every headline.
The orange Gatorade cooler is a staple on the bench of nearly every professional sport. But according to Mubarak Malik, the former New York Knicks training director, there are few athletes who actually drink the cooler's offerings.
"It's a marketing ploy," Malik said. "I'd say about 80% of players just drink water, the other half just just drink hydration tablets."
About ten years ago, Malik started creating his own sports drinks at home. "Back then, I felt like we were just way behind in nutrition," he said. He started a pilot project, creating different formulations and giving them to athletes for testing. Last year, he met Kyle Kuzma, the Lakers' small forward, through a mutual business partner. He gave Kuzma a beverage to test out during the NBA finals. "We decided to become business partners soon after," he said.
This year, both Kuzma and Malik are taking that drink public, with the launch of a beverage company called Drink Barcode (the drink itself is just called Barcode). The company has six full time employees, is headquartered in Los Angeles and raised $5 million in funding (Malik said Drink Barcode isn't seeking additional funding at the moment). The drink is currently available online through Barcode's website, but Malik said it will be available at six Erewhon locations in Los Angeles on June 1.
Barcode consists largely of a combination of coconut water, regular water, and three key ingredients: vitamin D, magnesium, and adaptogens, which are plant and mushroom extracts. It's a bit of a departure from traditional sports drinks, but Malik is betting that athletes, professional or otherwise are looking for something different.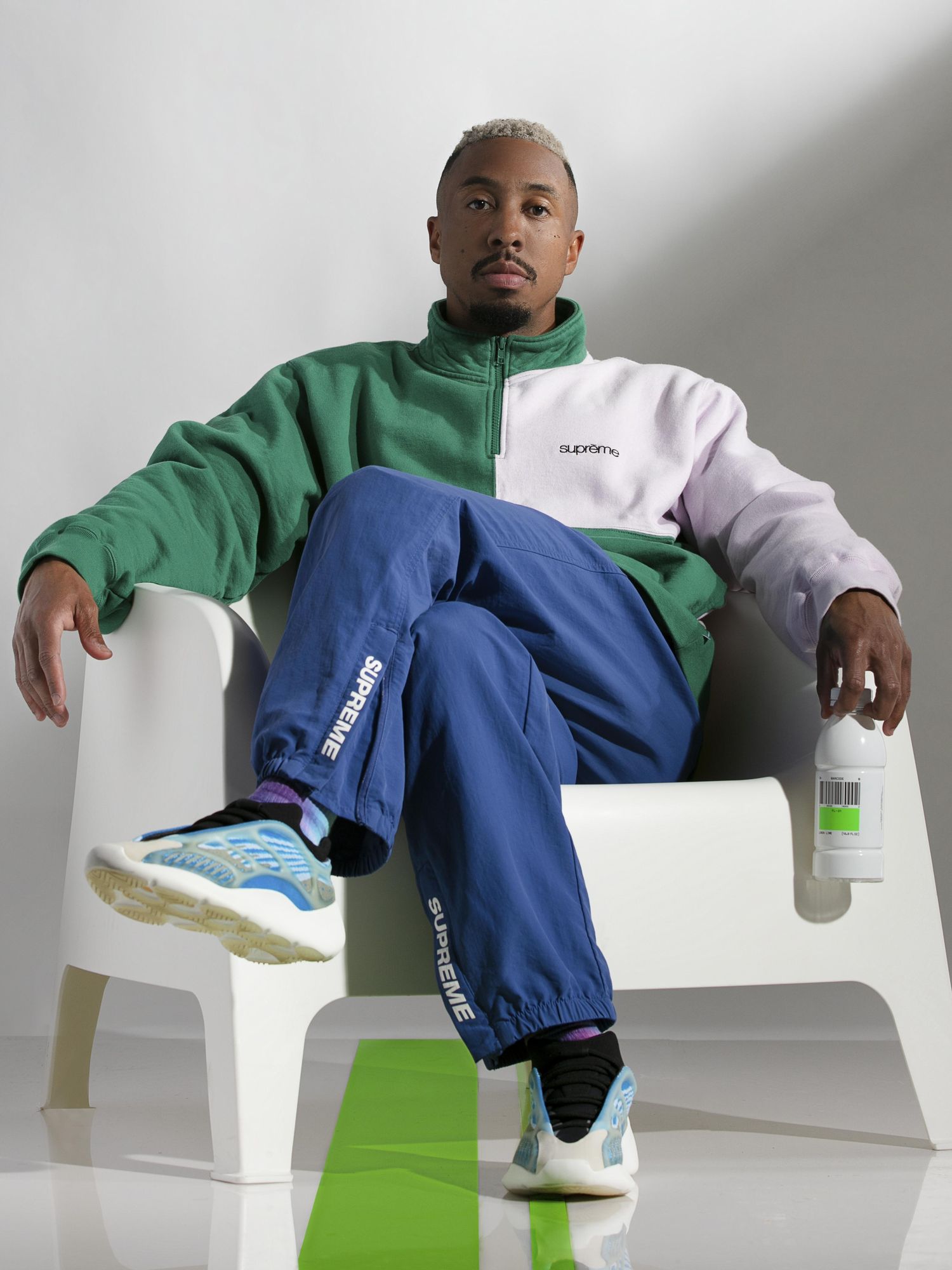 Kyle Kuzmo
Traditionally, sports drinks either help provide a quick burst of energy during a workout, like a traditional Gatorade, or are used to help aid recovery, like Gatorade's G Series Recover. Depending on what niche the drink wants to occupy, it might lean more heavily into one camp or the other. The in-game options might provide sugar and carbohydrates. The post-game option might combine carbohydrates with protein to aid recovery.
A newer generation of drinks, like Barcode, is looking to do things differently. Barcode, Malik said, is supposed to be used during games, before games, or by non-athletes who aren't working out. Carbohydrates, sugars, and proteins aren't the focus – Barcode contains just 2 grams of sugar, 6 grams of carbohydrates and no protein. Malik explains the protein's absence: "The recovery inducing properties come from the adaptogens and vitamin D."
The concept that adaptogens and vitamins might be the next frontier in performance drinks, though not definitively proven, is spawning a new cadre of drinks.

There's Gatorade's Bolt24, which advertises high levels of vitamins A and C, or BodyArmor Lyte, which has no added sugar. These are "functional beverages," intended to be light on carbs, calories and sugar, and, in theory, made for drinking during exercise or during the day, just as Barcode is.

Traditional Gatorade still commands 72% of the sports drink market share, but "functional beverage industry"—performance-oriented drinks that include nutrients —is expected to grow at a compound annual growth rate of 8% after 2021. The largest segment of the functional beverage industry, according to Research and Markets Report, is the health and wellness sector.
Barcode leans especially hard into the wellness aspect of its formula. Barcode's "adaptogen-rich" descriptor refers to the presence of mushroom and plant extract that have been studied in herbal medicine circles, but are relatively new to sports performance drinks. The watermelon version of the drink contains a cordyceps fungus extract. The lemon lime flavor contains extract from a plant called rhodiola rosea, Malik said.
There are a handful of scientific studies on the efficacy of mushroom extracts, particularly for cordyceps. Some do suggest anti-inflammatory properties and immune boosting potential. As for rhodiola rosea, the European Medicines Agency does note that it "can be used for the temporary relief of symptoms of stress, such as fatigue or sense of weakness."
Still, this research is relatively anecdotal. Guillermo Escalante, a professor of kinesiology at California State University, San Bernardino cautions that research into adaptogens is in its early stages. "I would say it's way too early to completely say that they don't work, but it's way too early to say that they're the next greatest thing, he said. "I think the verdict is still out."
Adaptogens aside, Barcode may be able to bridge the gap between sports drink and wellness drink because of its low sugar content. One of the most common criticisms of sports drinks is that they're more like sodas than performance beverages, and not needed by the majority of athletes, especially adolescents.
If most people have eaten about two hours before exercising, "that's going to cover you during your workout," said Escalante. Those athletes might not need a quick bit of carbohydrates or sugar to keep going.
Barcode, which aims to keep one foot in the world of elite athletics and one in the regular world, does seem to have kept sugar and calorie levels low enough to stay out of soda territory.
It contains about 2 grams of sugar and 30 calories compared to Bolt24's 19 grams of sugar and 80 calories, and BodyArmor's 21 grams of sugar and 90 calories.
"Athletes are being funneled to healthier food during the season, so their palettes are being trained to have a healthier product that's not super sweet. But it also is sweet enough to feed that need of having a sugary drink that they've been relying on for years," he said.
Barcode's sweetness has been refined to reflect the increasingly picky palettes of elite athletes, an important step, because it's their reactions to the drink, and use of it that will probably dictate its success—as would on-court achievement.
Sports drinks often become household names through association with athletic achievement. In 1965, Gatorade was invented at the University of Florida. In 1966, the Florida Gators won the Orange Bowl for the first time. In 1969, the Kansas City Chiefs were the first NFL team to use Gatorade. That year they also won Super Bowl IV.
Barcode could have a similar origin story. Malik said he's tested the drink in real games, and confirms that Kuzma was drinking Barcode during last season's NBA finals.
"This product has won a championship," he said.
From Your Site Articles
Related Articles Around the Web
Bird Rides is going public. Apple is backing a Latinx-focused venture firm. PayPal is acquiring Happy Returns. Snap Inc. suspends apps after it's sued for death of teenager. Plus Thrilling, GEM, Jellysmack and other local startups notched raises. Here's a look at this week's top L.A. tech and startup stories.
Can you wheel your shopping cart into a Los Angeles Trader Joe's maskless? A confusing patchwork of rules has left customers and store employees scrambling.
"We've gotten some mixed information," one Trader Joe's employee in Santa Monica said by phone Friday afternoon.
Another said customers are now free to shop inside without a mask.
A day after the CDC lifted mask requirements for fully vaccinated people, the quirky Monrovia-based grocery chain known for Hawaiian shirts and kitschy labelling announced that inoculated customers can shop without a face covering.
But Los Angeles County officials said Thursday that businesses are still required to enforce mask-wearing and social distancing.
Costco and Sam's Club are also lifting mask restrictions, CNN reported.
Precisely how California workplaces handle the issue of masks will be up for debate on May 20, when California's Division of Occupational Safety and Health, Cal/OSHA, is set to review proposed changes to its safety standards. The county cannot introduce less restrictive mandates than the state, said L.A. County Public Health Director Barbara Ferrer on Thursday.
Trader Joe's released the statement Friday on its COVID-19 page, which was a broken link by the afternoon. Spokesperson Kenya Friend-Daniel confirmed the news, adding that the grocer will not require customers to flash their vaccine cards.
"We do not require proof of vaccination, as we trust our customers to follow CDC guidelines," she wrote in a statement. "At this time, masks are still required for our crew members."
The question of how stores and venues plan to weed out unvaccinated people remains murky across the country. Whether businesses implement vaccine "passport" scanning or rely on an honor code system remains to be seen.
The United Food and Commercial Workers Union, which represents 1.3 million workers in the U.S., called the CDC's recent guidance "confusing" and that it fails to consider how essential workers will be impacted by customers who are unvaccinated and refuse to wear masks.
Meanwhile, California officials are set to lift most pandemic restrictions on June 15.
L.A. County Department of Public Health did not immediately reply to a request for comment.
A previous version of this story incorrectly listed Target as a retailer no longer requiring customers to wear face coverings while shopping.