edutainment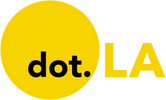 Get in the KNOW
on LA Startups & Tech
X
edutainment
Image courtesy of 1Question
After the pandemic shuttered schools and social activities, screen time among children nearly doubled as digital devices became their sole source of education, recreation and social activities.

The obsession with screens was noted in the Elnekave household, where husband-and-wife duo Issac and Ann watched their children grow increasingly attached to their phones. The pair would try to limit excessive Internet use through parental screen controls and "no phone" times. They even attempted a type of blitzkrieg schooling: Ann would jump out from behind door frames and ambush their daughter Alyssa with multiplication questions.
In an attempt to find a better solution, the Sydney, Australia-based pair began developing an app in 2020 that would lock social media sites, streaming services and gaming apps until their kids could solve educational questions. After initially rolling it out in their home country, the Elnekaves launched their app, 1Question, in the U.S. this week. 1Question, which keeps its U.S. headquarters in Santa Monica, has raised approximately $1.5 million through crowdfunding to date.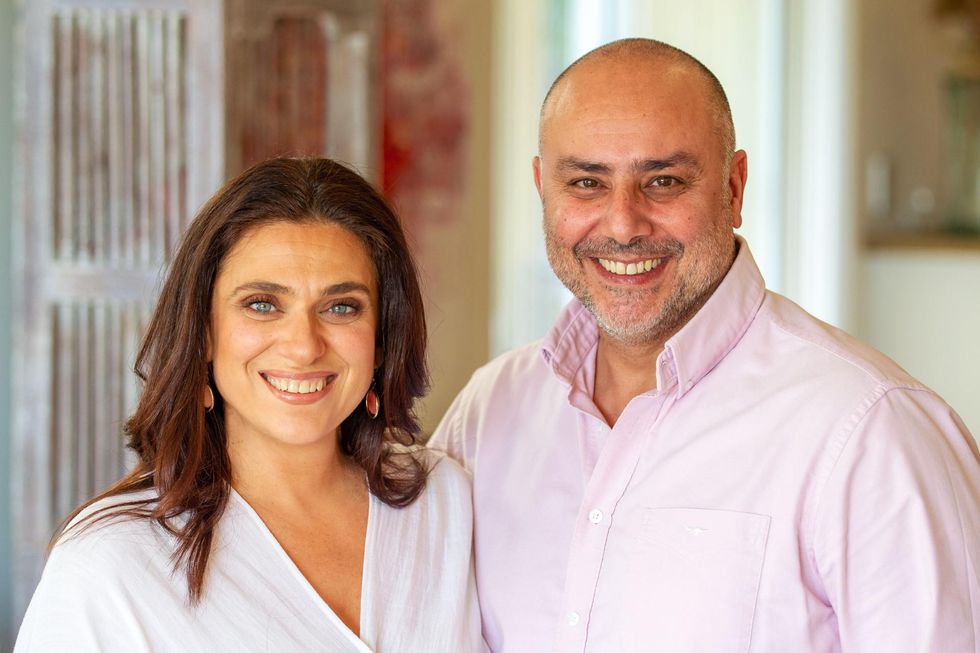 1Question co-founders (and co-parents) Ann and Issac Elnekave.Image courtesy of 1Question
"It's not like Alyssa needed to stop everything and go to the times tables; it's not like I had the fortitude and she had the stamina to sit together and ask 27 times a day," Issac told dot.LA. "It was just micro-learning moments that were happening through her daily engagement with her phone."
After partnering with AI Australia, one of the largest artificial intelligence software firms in the country, 1Question evolved into a sophisticated smartphone app with an AI-driven backend that tailors questions to how well a user performs. After collecting information on what question was answered, how long it took to answer and what they got right and wrong, the AI creates a specific curriculum for each child to help them answer quizzes faster.
Parents can download the app onto their children's devices, select their school grade, and choose the subjects they should learn and how much time they need to spend on the 1Question before gaining access to other apps. Subjects now range from math and science to English and health.
The "screen debate" has been a hot topic in parenting forums and Facebook groups for years, giving rise to several parental lock platforms like United Kingdom-based Kidslox and Atlanta-based Bark. At the behest of investors and lawmakers, Apple and Google have also implemented screen control tools. During the pandemic, some affluent parents have even hired $200-per-hour screen consultants and parent coaches to help occupy their kids' time without technology.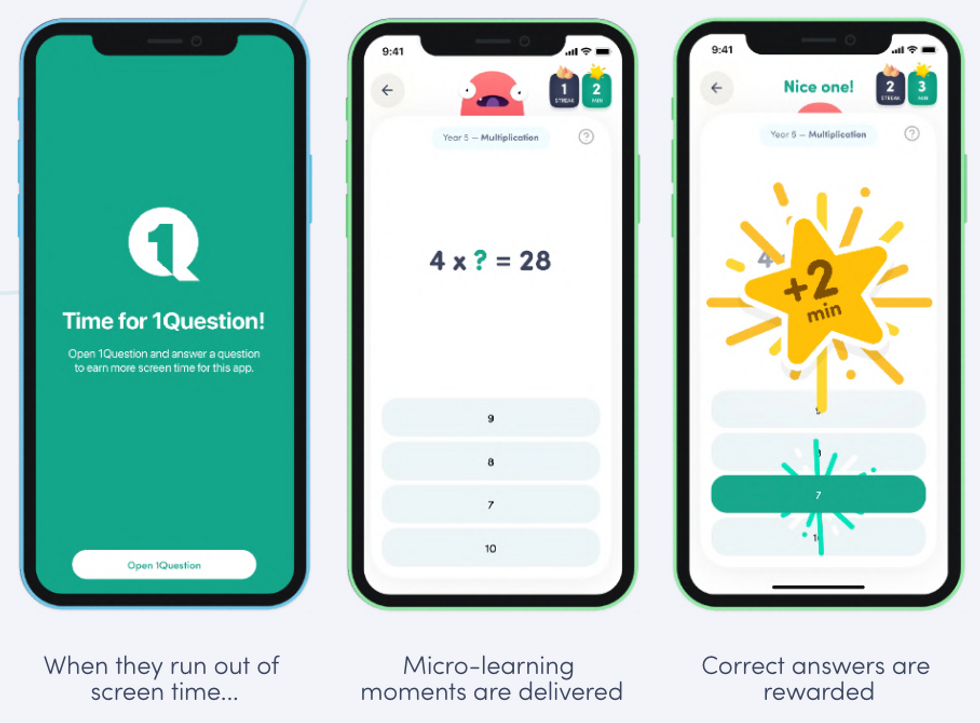 Image courtesy of 1Question.
1Question's approach is different: Instead of locking screens, the app quasi-negotiates with its users by giving them screen time as long as they complete certain assignments.
Behind 1Question's curriculum are a slew of accredited teachers, tutors and scientists—dubbed "educational creators" by Issac—who make short, TikTok-style videos followed by questions that students have to answer to earn screen time. 1Question currently pays its creators $500 to create four minute-long videos and five follow-up questions per video, and eventually plans to deploy an Uber-esque revenue-sharing model to allow its teachers to make extra money.
"Over the last two years, teachers have really gotten used to being in front of the camera," Issac said. "So all of the content and videos that they're putting together is phenomenal."
On this episode of the Behind Her Empire podcast, hear from Sharon Rechter. She's the co-founder and president of First Media, a multiplatform content publisher dedicated to millennial women. First Media's videos bring in over 1.7 billion monthly views on social media and their BabyFirst TV cable network reaches over 60 million U.S. homes. Their social media brands — So Yummy, Blusher and Blossom — have an average of 50 million views for every video post on social media.
Rechter is full of anecdotes to illuminate her philosophy of life. We hear why she left her career as a lawyer, what it takes to make a video go viral on social media, why women need to talk more about money and how she juggles being an entrepreneur and a mother of four.
Key Takeaways:
Rechter says she doesn't try to avoid the things she's afraid of. She says she tries to imagine the worse-case scenario; If she can live with that scenario, then she knows her next move.
When building her cable network, Rechter says she and her partner (and now husband) had a meager budget. They focused on developing content first, rather than attempting to create it. This strategy let them close a deal and launch the network three months later.
Her first hire was a cable network veteran, because, she said, she felt her sales team didn't trust her. Hearing it from a veteran made the plan more palatable.
Her company started to create content for women on the social platforms, and because, as Rechter says, they mastered the art and science of what makes a video shareable, their Baby First Facebook fans went from 174,000 to 150 million without the company having to spend anything to acquire customers.
Rechter and Guy involve their children in business decisions and share both the ups and the downs. She said she believes if children only see a perfect relationship or a perfect life, they will feel too much pressure to be perfect. The goal is allowing the kids to see their parents fail and come out okay.
"My goal is not to look at what I don't have or what I could have better, but rather how do I win with the cards I was dealt." — Sharon Rechter
Sharon Rechter is the co-founder and president of First Media.
Sugerman is now in charge of Sketchy's operations, content development and growth. He'll be working to increase Sketchy's reach and expand its subject matter beyond medicine.
He will build upon his experience as executive vice president of Disney's global digital media and publishing arm. Part of his role there was to spread Disney's franchises across multiple formats, including comics, books, mobile apps and social media.
He'll also draw on his education experience. At Disney, for example, Sugerman led a program to teach English as a second language to 30,000 students in mainland China. And prior to joining the House of Mouse, he spent seven years building distance-learning products as president of Swedish company EF Education First.
"There are a lot of learning companies that exist," Sugerman said, "but what separates Sketchy from all of those is the ability to create and tap into its visual learning platform."
Sketchy uses images like this to teach complex concepts
Founded in 2013 by medical students for medical students, Sketchy uses image-based pedagogy to help with memorization. As CEO and co-founder Saud Siddiqui has said, "Our brain has evolved to be really good at visual spatial recall."

Sketchy's teaching technique boosts information retention by 30%, according to Siddiqui. Since launching, the company has acquired 30,000 users.
As part of his growth plan, Sugerman wants to transition Sketchy from a product to a service.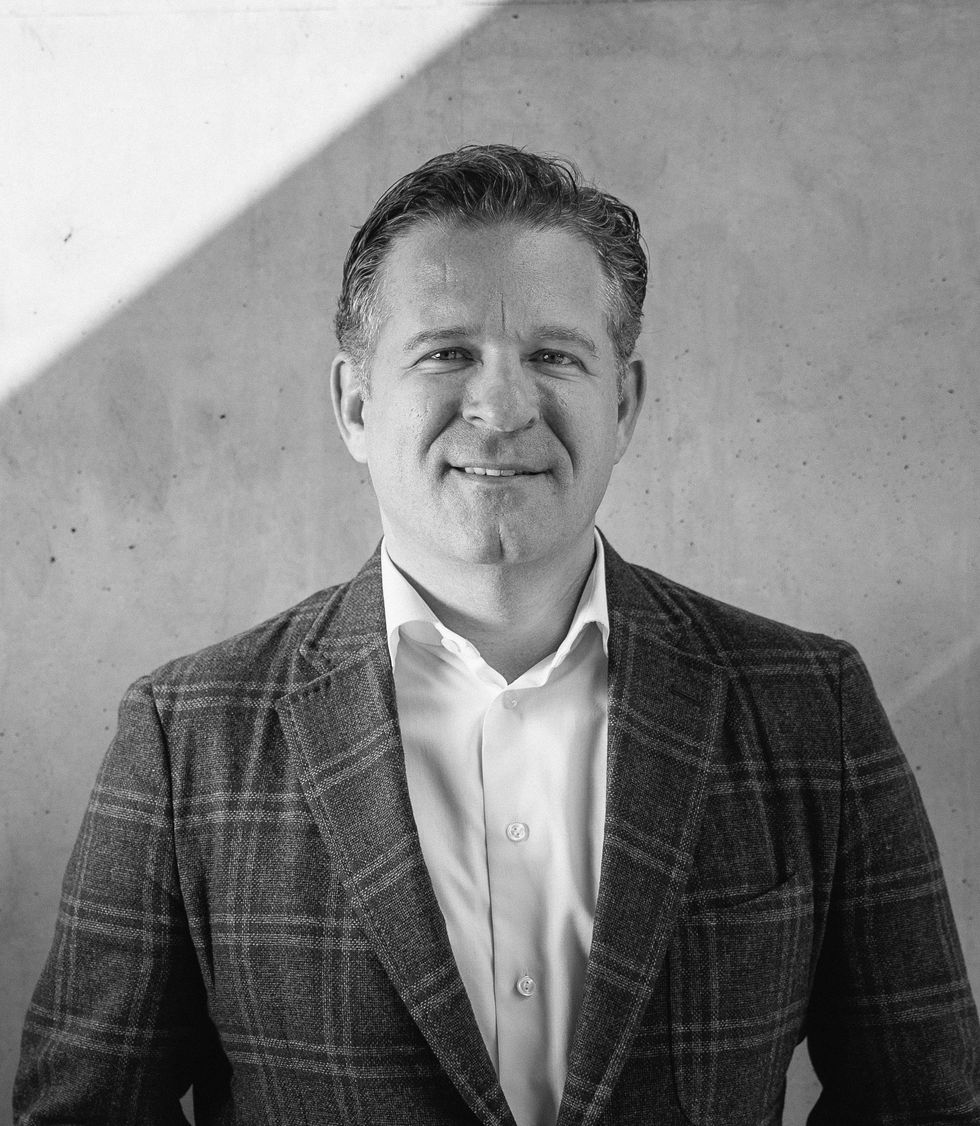 Former Disney executive Andrew Sugerman is the new head of Sketchy.
"When Sketchy started, it was helping students to prepare for a specific exam – a product for a defined period, for a defined outcome. Where we're looking to make a broader change," he said, "is to make Sketchy a program for a student who can start as early as undergrad, when they're preparing for pre-med or in the sciences, then making their way to the MCAT, into med school, into an adjacent program – and Sketchy will be there from the minute you start, all the way through."
A new price tag may accompany such a change, Sugerman said. In the past, new prices emerged when Sketchy bundled formerly separate courses on microbiology, pharmacology and pathology. Something similar may happen as the company explores new ways to package its offerings.
"Pricing is an active conversation right now," Sugerman said
To this point, Sketchy has had a tiered pricing structure, ranging from roughly $230 to $550 for up to two years of programming.
Sketchy's team will be growing as well. Sugerman wants to hire people for product, sales and marketing and engineering roles. The recent fundraise puts the company in a good position to hire such roles, he said, and "build out everything we'll be building over the next 12 to 24 months."

One other buildout in Sugerman's plans is creating new characters, to try to arouse "an emotional connection" in learners.
That effort aligns, he added, with another Disney experience of his, when his group relaunched the "Muppet Babies" to "make our dreams come true" again, and created a new character, Summer Penguin.
"I view the future of Sketchy as combining story content and character development into one unified opportunity for learning that can have a major impact," he said.
From Your Site Articles
Related Articles Around the Web