edutainment
edutainment
On this episode of the Behind Her Empire podcast, hear from Sharon Rechter. She's the co-founder and president of First Media, a multiplatform content publisher dedicated to millennial women. First Media's videos bring in over 1.7 billion monthly views on social media and their BabyFirst TV cable network reaches over 60 million U.S. homes. Their social media brands — So Yummy, Blusher and Blossom — have an average of 50 million views for every video post on social media.
Rechter is full of anecdotes to illuminate her philosophy of life. We hear why she left her career as a lawyer, what it takes to make a video go viral on social media, why women need to talk more about money and how she juggles being an entrepreneur and a mother of four.
Key Takeaways:
Rechter says she doesn't try to avoid the things she's afraid of. She says she tries to imagine the worse-case scenario; If she can live with that scenario, then she knows her next move.
When building her cable network, Rechter says she and her partner (and now husband) had a meager budget. They focused on developing content first, rather than attempting to create it. This strategy let them close a deal and launch the network three months later.
Her first hire was a cable network veteran, because, she said, she felt her sales team didn't trust her. Hearing it from a veteran made the plan more palatable.
Her company started to create content for women on the social platforms, and because, as Rechter says, they mastered the art and science of what makes a video shareable, their Baby First Facebook fans went from 174,000 to 150 million without the company having to spend anything to acquire customers.
Rechter and Guy involve their children in business decisions and share both the ups and the downs. She said she believes if children only see a perfect relationship or a perfect life, they will feel too much pressure to be perfect. The goal is allowing the kids to see their parents fail and come out okay.
"My goal is not to look at what I don't have or what I could have better, but rather how do I win with the cards I was dealt." — Sharon Rechter
Sharon Rechter is the co-founder and president of First Media.
Sugerman is now in charge of Sketchy's operations, content development and growth. He'll be working to increase Sketchy's reach and expand its subject matter beyond medicine.
He will build upon his experience as executive vice president of Disney's global digital media and publishing arm. Part of his role there was to spread Disney's franchises across multiple formats, including comics, books, mobile apps and social media.
He'll also draw on his education experience. At Disney, for example, Sugerman led a program to teach English as a second language to 30,000 students in mainland China. And prior to joining the House of Mouse, he spent seven years building distance-learning products as president of Swedish company EF Education First.
"There are a lot of learning companies that exist," Sugerman said, "but what separates Sketchy from all of those is the ability to create and tap into its visual learning platform."
Sketchy uses images like this to teach complex concepts
Founded in 2013 by medical students for medical students, Sketchy uses image-based pedagogy to help with memorization. As CEO and co-founder Saud Siddiqui has said, "Our brain has evolved to be really good at visual spatial recall."

Sketchy's teaching technique boosts information retention by 30%, according to Siddiqui. Since launching, the company has acquired 30,000 users.
As part of his growth plan, Sugerman wants to transition Sketchy from a product to a service.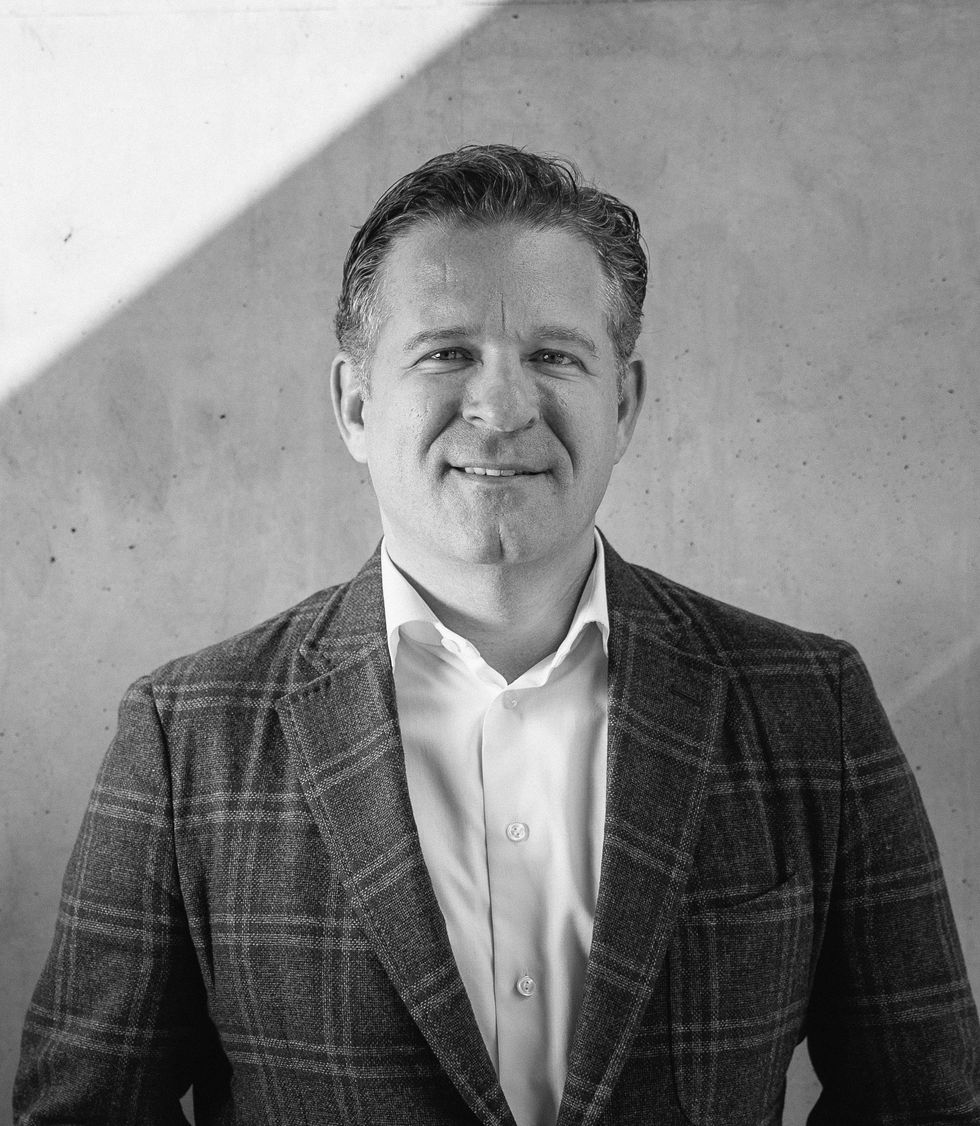 Former Disney executive Andrew Sugerman is the new head of Sketchy.
"When Sketchy started, it was helping students to prepare for a specific exam – a product for a defined period, for a defined outcome. Where we're looking to make a broader change," he said, "is to make Sketchy a program for a student who can start as early as undergrad, when they're preparing for pre-med or in the sciences, then making their way to the MCAT, into med school, into an adjacent program – and Sketchy will be there from the minute you start, all the way through."
A new price tag may accompany such a change, Sugerman said. In the past, new prices emerged when Sketchy bundled formerly separate courses on microbiology, pharmacology and pathology. Something similar may happen as the company explores new ways to package its offerings.
"Pricing is an active conversation right now," Sugerman said
To this point, Sketchy has had a tiered pricing structure, ranging from roughly $230 to $550 for up to two years of programming.
Sketchy's team will be growing as well. Sugerman wants to hire people for product, sales and marketing and engineering roles. The recent fundraise puts the company in a good position to hire such roles, he said, and "build out everything we'll be building over the next 12 to 24 months."

One other buildout in Sugerman's plans is creating new characters, to try to arouse "an emotional connection" in learners.
That effort aligns, he added, with another Disney experience of his, when his group relaunched the "Muppet Babies" to "make our dreams come true" again, and created a new character, Summer Penguin.
"I view the future of Sketchy as combining story content and character development into one unified opportunity for learning that can have a major impact," he said.
From Your Site Articles
Related Articles Around the Web
With children stuck in Zoom classes and parents becoming de facto teacher-assistants, education has taken center stage at home and made edtech companies like Encantos attractive to some investors.
The Los Angeles-based book publisher-turned-edutainment company started by two couples aghast by the dearth of bilingual books has closed a $5.7 million seed round. The fundraise, which far exceeded the $2.5 million Encantos had originally sought, brings the company's total fundraising to $8.5 million.
"I think people are really troubled by what's happened in education," chief executive Steven Wofle Pereira told dot.LA. He said that as parents have found it unsustainable to have a kid learn for eight hours a day on the computer, new approaches to education are increasingly in demand. The company, Wolfe Pereira said, has had "a phenomenal year of growth," although he didn't provide specifics.
Encantos bills itself as diversity-oriented entertainment, grounded in education and pedagogy focused on literacy, learning and life skills.
The company offers a combination of digital and physical products. For example, its app "Canticos," which roughly means songs in Spanish, aims to get young children Kindergarten-ready in two languages. It has complementary flashcards to provide "Montessori-style" reinforcement and also bilingual song books such as "Little Chickies / Los Pollitos."
As the pandemic exacerbates the economic divide, Wolfe Pereira said he's motivated to reach the families and children that are getting left behind in school.
"The gap is widening exponentially. It's very concerning – it impacts families and all of America," he said.
Wolfe Pereira said the new funds will help Encantos expand its subscription business – both for its digital app and an accompanying box of physical products. The company aims to eventually derive about 80% of its revenue from those subscriptions, with the remainder coming from content licensing and merchandise sales.
It also is beefing up its C-suite with two new executives as it prepares to double its staff of 15. Julie Fleischer, a former executive at WW, was named chief growth officer and Taylor Margis-Noguera, a serial entrepreneur, is now Encantos' chief operating officer.
The fundraising round was led by Precursor Ventures, with participation from Angeles Ventures, Concrete Rose Capital, Metrodora Ventures, Next Play Ventures, Portfolia's Rising America Fund and Revolution's Rise of the Rest Seed fund.

Editor's note: dot.LA's founder Spencer Rascoff is also an investor in the round.
From Your Site Articles
Related Articles Around the Web