ABCmouse Is Teaching Kids and Upending Classrooms. Can Education Research Keep Up?
Sarah Favot
Favot is an award-winning journalist and adjunct instructor at USC's Annenberg School for Communication and Journalism. She previously was an investigative and data reporter at national education news site The 74 and local news site LA School Report. She's also worked at the Los Angeles Daily News. She was a Livingston Award finalist in 2011 and holds a Master's degree in journalism from Boston University and BA from the University of Windsor in Ontario, Canada.
06:03 AM | August 25, 2021
The pandemic has prompted the adoption of educational technology, contributing to a red-hot edtech market and reshaping how children are learning.
Last year alone, investors sunk $2.2 billion into edtech companies, according to EdSurge. And data from PitchBook show the first half of this year has already surpassed that, reaching $3.6 billion
---
ABCmouse, one of the most popular children's learning apps, watched in June as its Glendale-based parent company pulled off the largest financing round ever for an edtech company: $300 million.
Alongside it, a raft of children's educational apps — from Khan Academy Kids to Newsela — promise to improve children's academic skills. Duolingo, a popular language learning app, went public in July. On its first day of trading, shares closed up 36%, valuing the company at nearly $5 billion. But there remain questions about whether all the screen time is effective and educational.
Tony Wan, head of investor content at San Francisco-based venture capital firm Reach Capital, said many investors who have been trepidatious of investments in edtech in the past have witnessed the explosion in the adoption of edtech tools at home and in classrooms, attracting larger private equity firms and more prominent venture capitalists.
"I think the experience [during the pandemic] has really opened up their eyes, followed by their wallets, in terms of the potential that education technology has and how broadly some of these services span across geographies and across age ranges," Wan said.
Educational Experience or Sanctioned Screen Time?
Age of Learning, the 14-year-old company represented by an iconic little grey mouse, was valued at $3 billion after it clinched a financing round backed by TPG, along with Qatar Investment Authority and Madrone Capital Partners. It's one of the largest U.S. edtech companies of its kind.
The company was founded in 2007 by Doug Dohring, who created and sold NeoPets in 2005, a company that allowed users to own virtual pets and buy virtual items for them using virtual money.
Dohring, who declined to talk, has said he wanted to create educational software to address the millions of students who are below grade level standards in reading and math, not one trying to sell products to kids. (NeoPets was criticized for the prevalence of ads on its website).
ABCmouse promises to get anxious parents' kindergarteners reading and their older children up to speed just by "playing" educational games.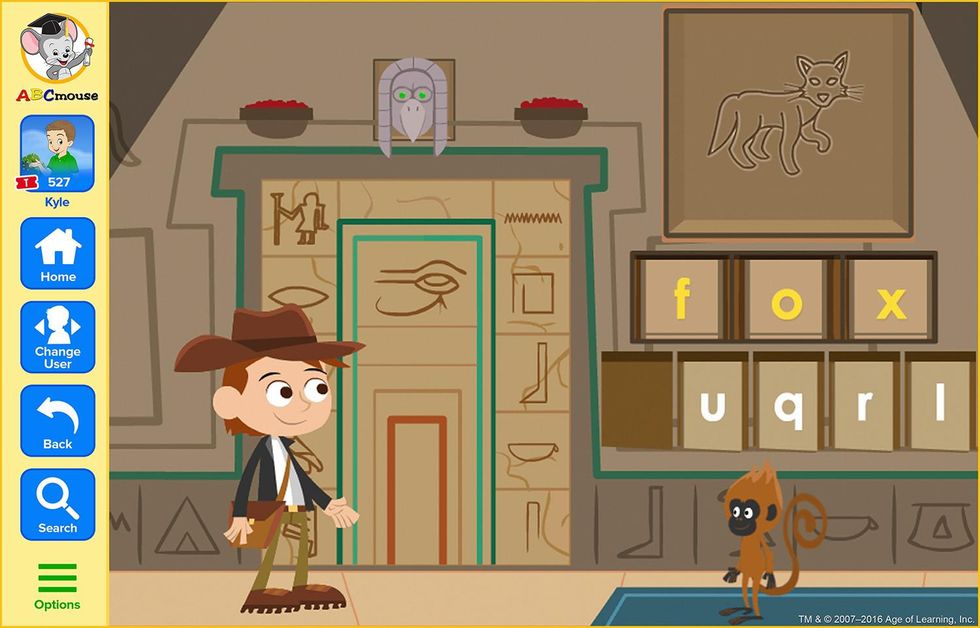 And while Age of Learning has funded several studies to evaluate whether their products work, many academics say third-party research is needed to determine the effectiveness of such edtech apps, although effectiveness is difficult to measure.

"It's hard to say if it's truly, truly helping improve student learning, but I do think if it's helping students engage and practice skills and getting them excited to want to learn, then to me, that's successful," said Tim Green, a professor of educational technology at California State University Fullerton.
But there is not a great amount of specific research on these tools, especially studies that have been replicated, Green said. One classroom with a specific teacher and a specific group of kids does not represent all classrooms.
"If I'm having students spend an hour to two hours using ABCmouse, I want to be able to see some gains specifically," Green said. "I think it's difficult to do with a lot of software because those kinds of studies are not the easiest to set up, so I'm not sure that's always possible."
In the absence of research, educators must evaluate whether children are actively engaged in the content or view it as just a game.
"We have to look at what are they doing on the device," said Sophia Mendoza, director of the L.A. Unified School District's Instructional Technology Initiative. She added that the implementation of these programs in classrooms must be "strategic and purposeful."
Teachers who leaned on technology during the pandemic have grown accustomed to it. And with the edtech market continuing to boom, academics said it's also important for investors to be concerned about whether the companies they back are educational.
"If you're saying you're going to improve a students' ability to do math skills. It is important to see that there's some evidence with that — and that can be difficult to measure," Green said. "Should investors be concerned about that? Of course."
But Doug Lynch, a faculty member at USC's Rossier School of Education, isn't convinced it's possible for investors to do true due diligence when it comes to edtech.
"Now everybody is, for better or worse, interested in edtech, so there's a lot of money coming in," he said. "They're very smart investors, but they don't know a lot about the market and what the science tells us about learning."
Compounding the problem is the lack of a regulatory body overseeing edtech, giving it less scrutiny than other industries.
"We don't follow the same rigor that we do in education the way we do in healthcare, for example," he said.
A good gauge could be whether school districts purchase the software, but some startup companies do not make it, Lynch said.
COVID Was the Catalyst
Age of Learning has "made it" by many measures.
Its programs have been accessed by 50 million children globally and have been used in hundreds of thousands of classrooms, according to the company.
"It never loses track of your child's progress. All you have to do is play," the company says in a promotional video touting the $12.99 monthly subscription service.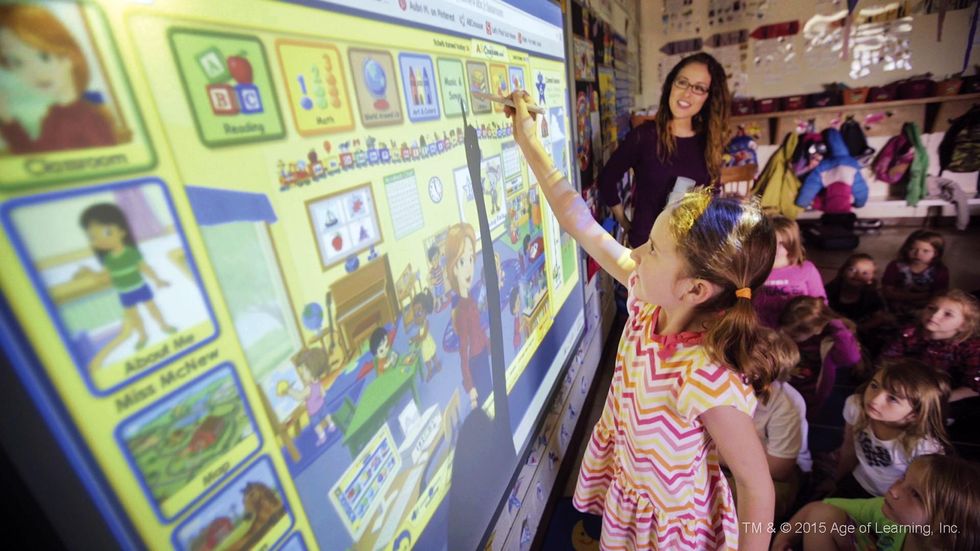 Children can navigate through the app's yellow classroom into more than 850 lessons that can take the shape of a zoo or a farm and include 10,000 activities that range from reading and math to puzzles, games and painting.

The digital lessons seem like a total win for overextended parents, many who struggle to steer their child away from idle screen time in a world where everything is done online.
"Our work is to build quality, engaging, effective digital learning programs that help kids develop a love of learning and in doing so, build core skills that help them in school and beyond," said Zachary Katz, an executive at the Age of Learning who leads legal, corporate and business affairs.
With products aimed at kids 2 to 8 years old, Katz said kids typically spend 45 minutes on the app per week.
"You're not talking about a very heavy load of screen time," he said.
The company's latest infusion of capital will help it expand internationally and invest in a patented system to determine a child's skill level.
It comes as the company must also repay customers $10 million over illegal marketing and billing practices, after regulators found last year the Age of Learning automatically renewed tens of thousands of customer subscriptions, charging them without their consent. The Federal Trade Commission also found the edtech company made it difficult for customers to cancel memberships, earning the company even more fines.
Even as children are returning to classrooms, Katz said Age of Learning expects to keep growing. It's subscriber base remains at pre-COVID-19 levels.
"The gains that we've seen in children using our products have sustained even as kids have gone back to school," Katz said.
After so many years of investors often ignoring the industry, the attention is welcome to companies like Age of Learning.
"We know a fair amount about what could work," Lynch said. "We don't have all the necessary components of an ecosystem yet, maybe COVID will be the catalyst that we needed."
From Your Site Articles
Related Articles Around the Web
Sarah Favot
Favot is an award-winning journalist and adjunct instructor at USC's Annenberg School for Communication and Journalism. She previously was an investigative and data reporter at national education news site The 74 and local news site LA School Report. She's also worked at the Los Angeles Daily News. She was a Livingston Award finalist in 2011 and holds a Master's degree in journalism from Boston University and BA from the University of Windsor in Ontario, Canada.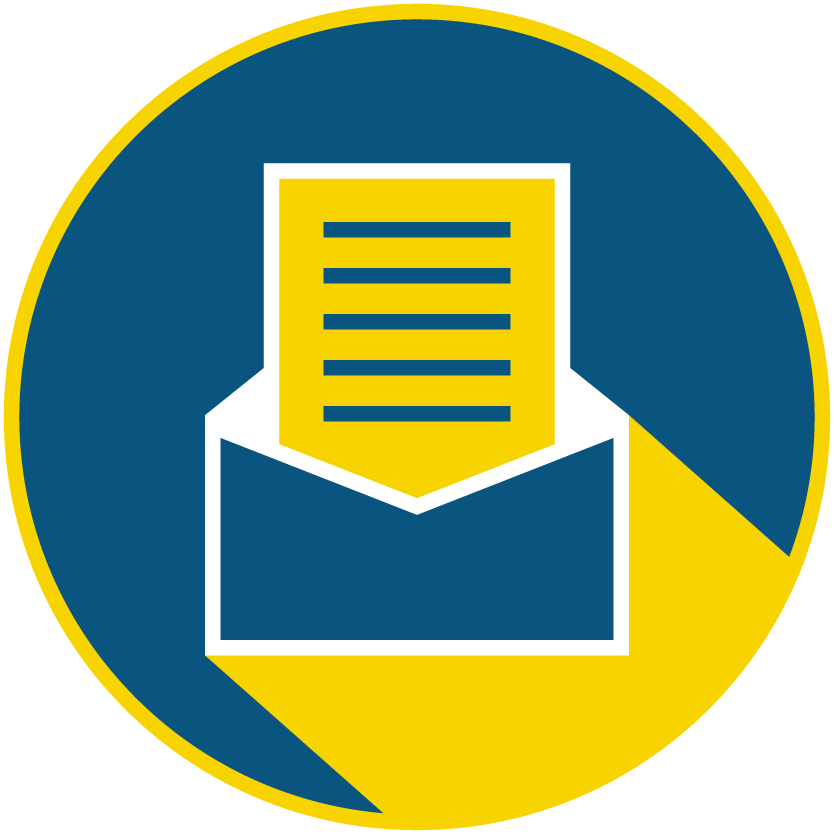 Subscribe to our newsletter to catch every headline.
05:00 AM | August 23, 2021
Image by Candice Navi
In a year upended by crisis after crisis — the ongoing pandemic, the climate emergency, an insurrection in the capital — tech startup financing is not just bouncing back but altogether booming, and Los Angeles-based angel investors are a big part of that equation.
Angels usually take a stake in an emerging business using their own funds, before institutional investors are willing to throw more substantial resources behind an idea. Often, they start off as entrepreneurs or engineers themselves.
We surveyed dozens of prominent L.A. investors to find out who they believe to be the top angels in the city, as part of dot.LA's third VC sentiment survey. Then, we tallied the votes. dot.LA had to throw out a couple of top names because one angel no longer lived in Los Angeles and the other didn't appear to be actively investing.
For more from the latest survey, read about who to watch among L.A.'s hottest ecommerce startups.
The investors below are listed based on the number of votes they received. We deferred to alphabetical order when there was a tie. Without further ado, here are Los Angeles' top angels, according to their peers.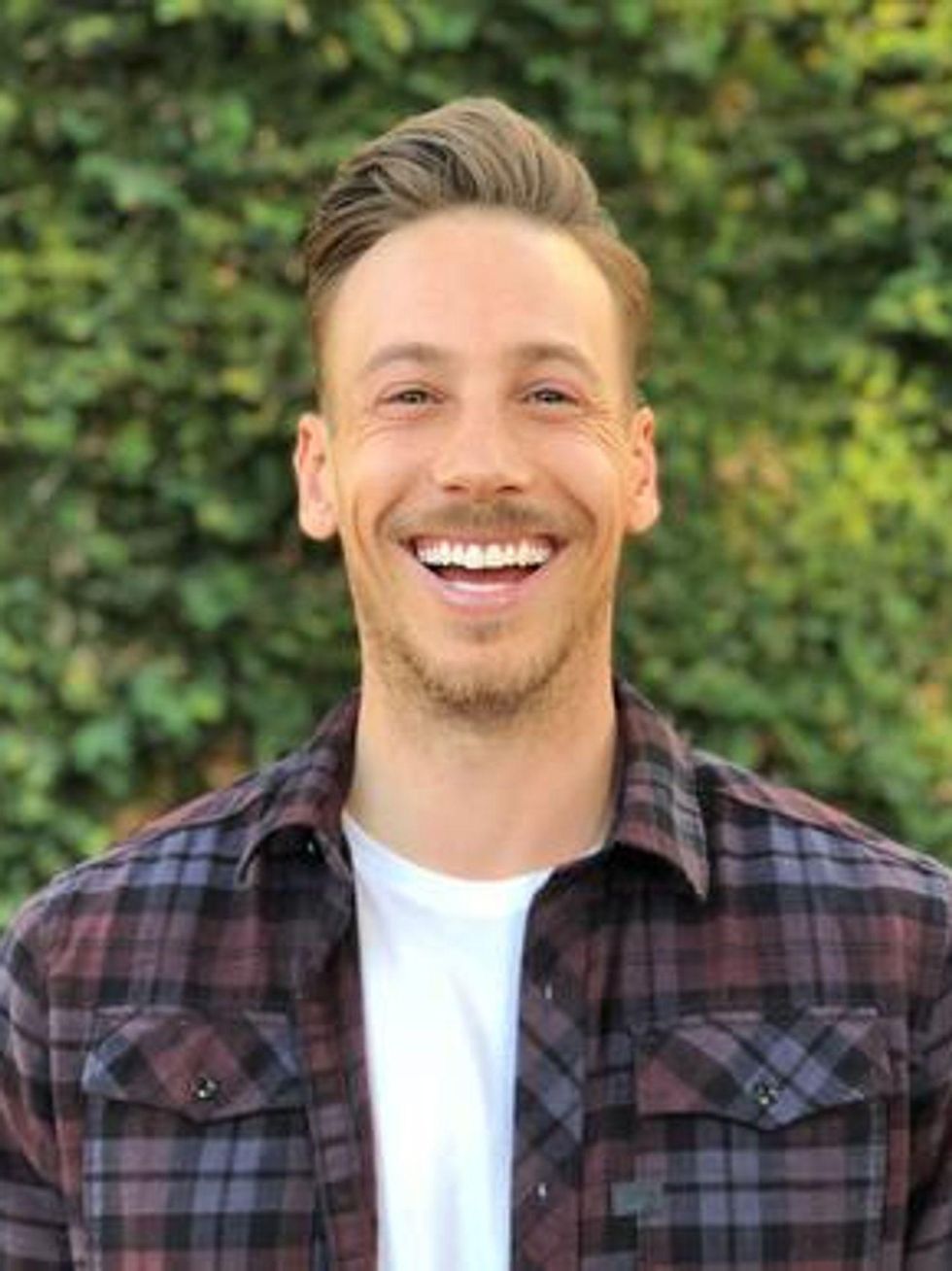 J.J. List
List tops this list despite maintaining a low profile compared to the five angels below. He's an early-stage investor whose portfolio includes mobile shopping startup Tapcart, glasses and contacts company Lensabl, as well as Brainbase, Candy Club, Citruslabs and other LA-based firms, per AngelList. His investments range between $25,000 and $100,000, according to his Signal investing page. List is also listed as the chief creative officer at brand studio Gazoozle, per Crunchbase. The agency mentions Uber, TBS and other big names as clients on its website.
When dot.LA reached out for more information about him and his recent investments, List responded via LinkedIn: "im all good man, i dont do any press. thanks though!" Thanks, indeed!
But Paul Bricault, co-founder and managing director of Amplify, who has several co-investments with him, said List really has a discerning eye. "While we have also passed on some things he has sent our way, they are always worth a hard look which is rare."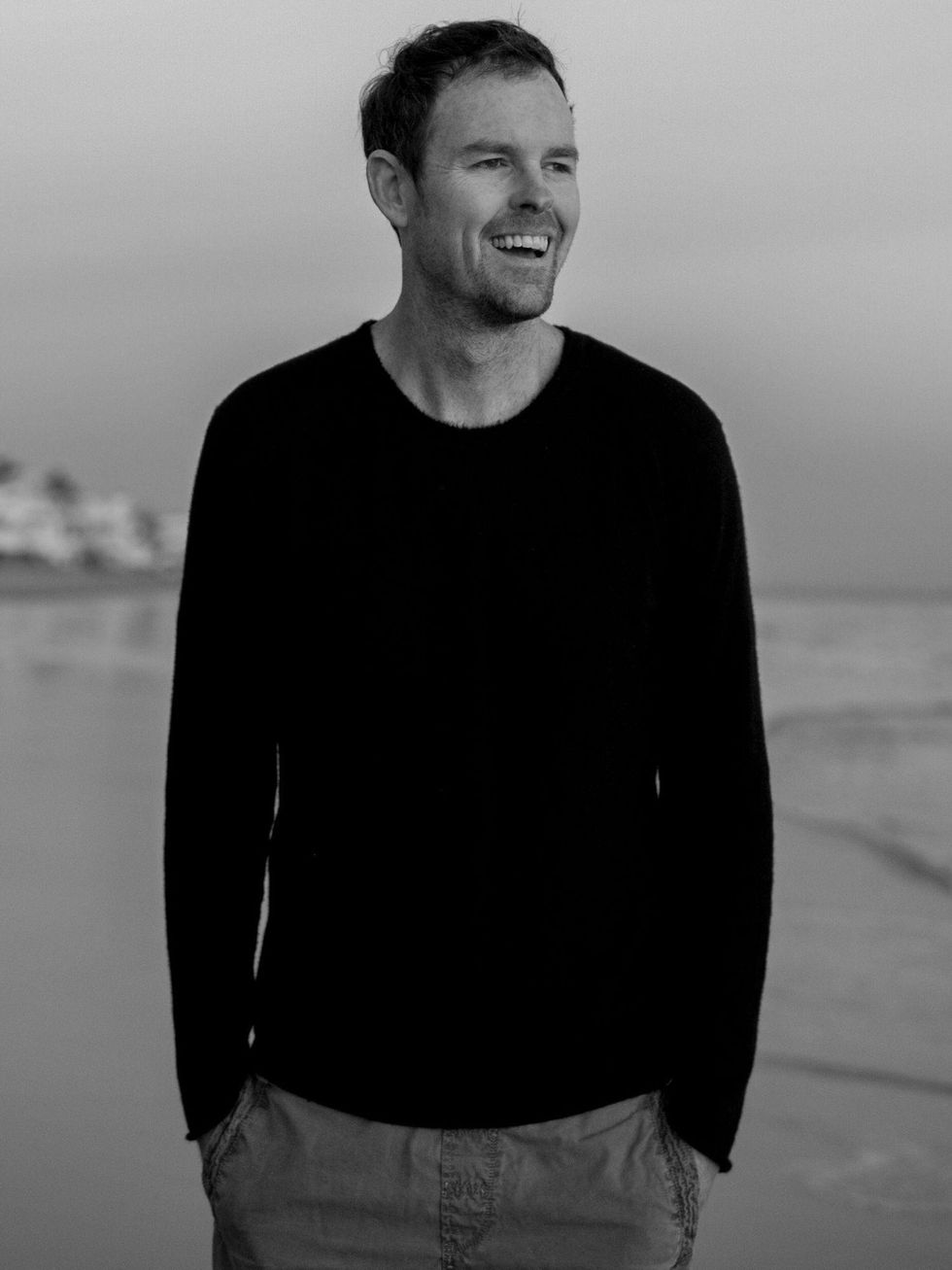 Tom McInerney
McInerney got his start as a software engineer at Apple and Sony. His L.A. investments include RentSpree, a tenant screening startup that just announced an $8 million series A; and Bird, the love-it-or-hate-it scooter rental service. Beyond the city, he's a backer of Notion, Segment and Dapper Labs. His exits include Lettuce, which sold to Intuit; and Shopflick, which sold to Popsugar.
McInerney also advised TestFlight, which Apple snapped up in 2014, and he is a member of the World Wildlife Fund's national council.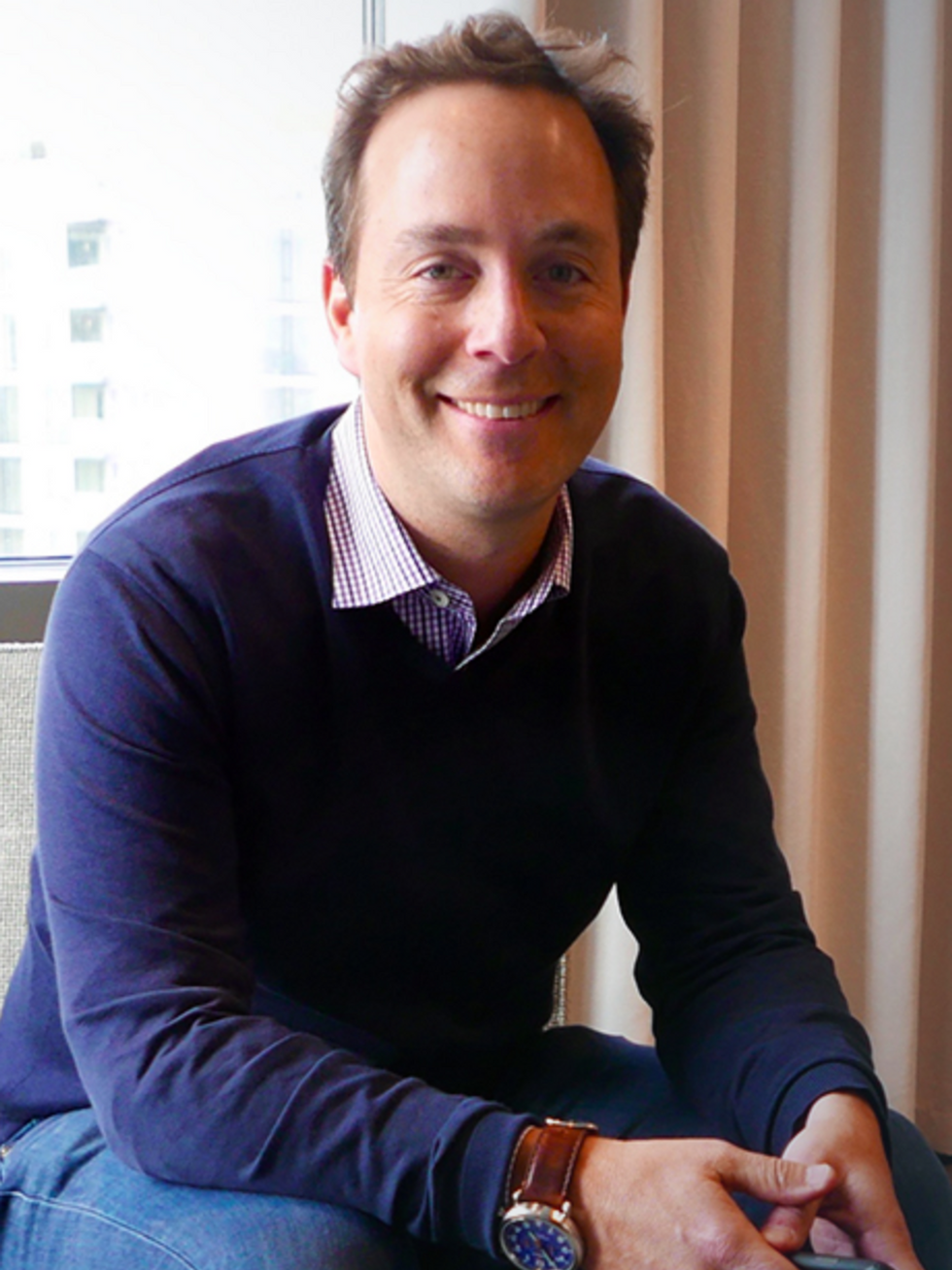 Spencer Rascoff
Rascoff co-founded Zillow, Hotwire.com, real estate platform Pacaso, startup studio 75 & Sunny and this website, dot.LA. He's a former director of TripAdvisor and Zulily, and is a board member of the controversial data-mining company Palantir. When pressed on whether being a co-founder of dot.LA could have artificially boosted his vote count, Rascoff disagreed:
"I am just a really prolific L.A. based investor," he said. "I think we (75 & Sunny) did like 41 deals last year, of which 25 were in L.A., so that's why. I'm also an investor in many L.A. based venture funds (Crosscut, m13, Upfront, and others) so that helps me have a lot of connectivity to the L.A. tech community, which I'm sure boosts my vote count!"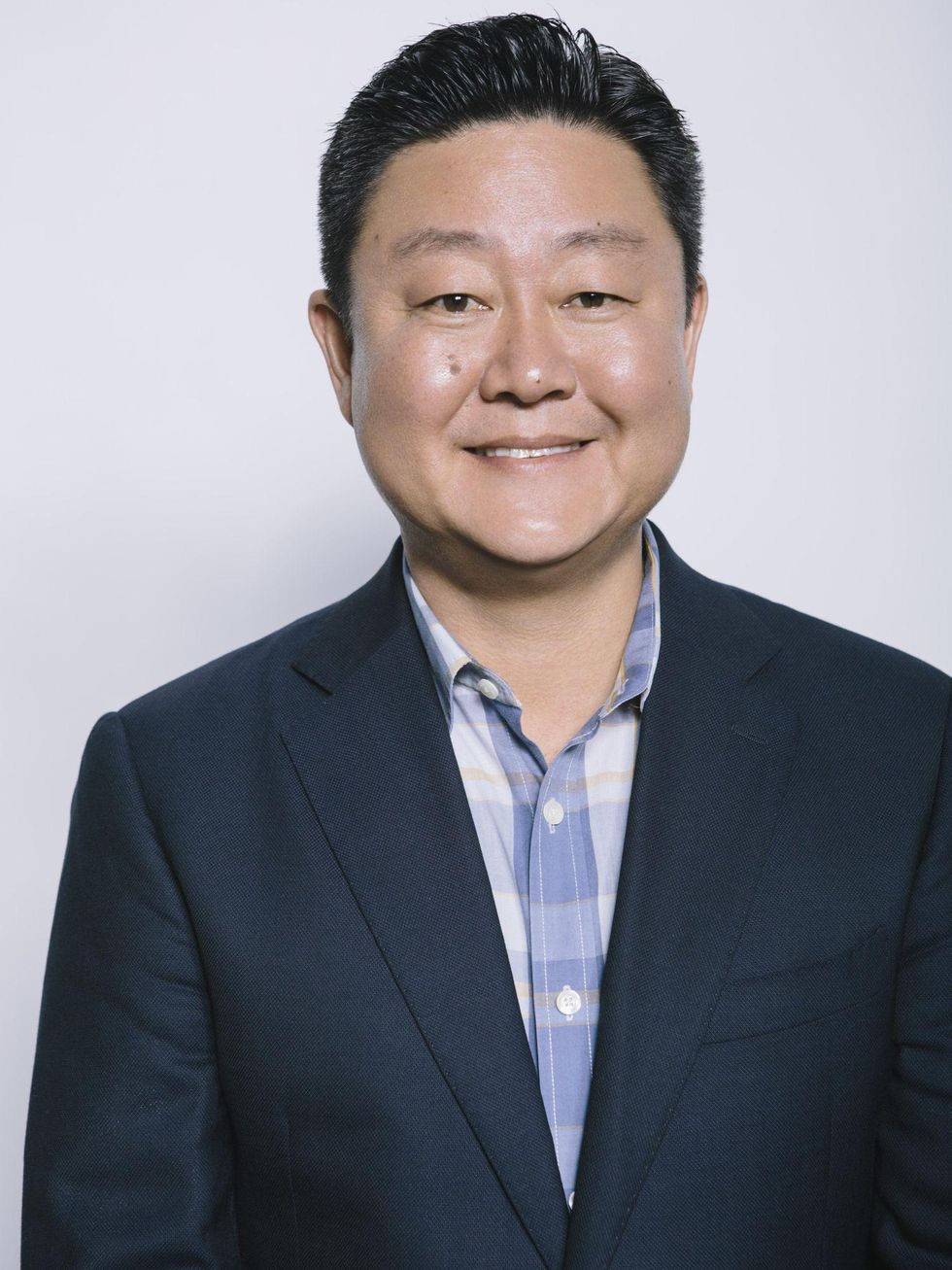 Brian Lee
Lee co-founded LegalZoom, ShoeDazzle and The Honest Company (of Jessica Alba fame), which went public in May and is now valued north of $894 million. "We have been fairly active this past year with 16 investments in total so far, and 8 of them in Los Angeles now," said Lee.
His LA-based investments include The NFT Company, guided breathing app Breathwrk and fantasy sports company Grin Gaming. Lee's exits include the infamous MoviePass (RIP), which sold to Helios and Matheson Analytics; Tapiture, which was bought by Playboy; and Stamped, which was snapped up by Yahoo, per Crunchbase.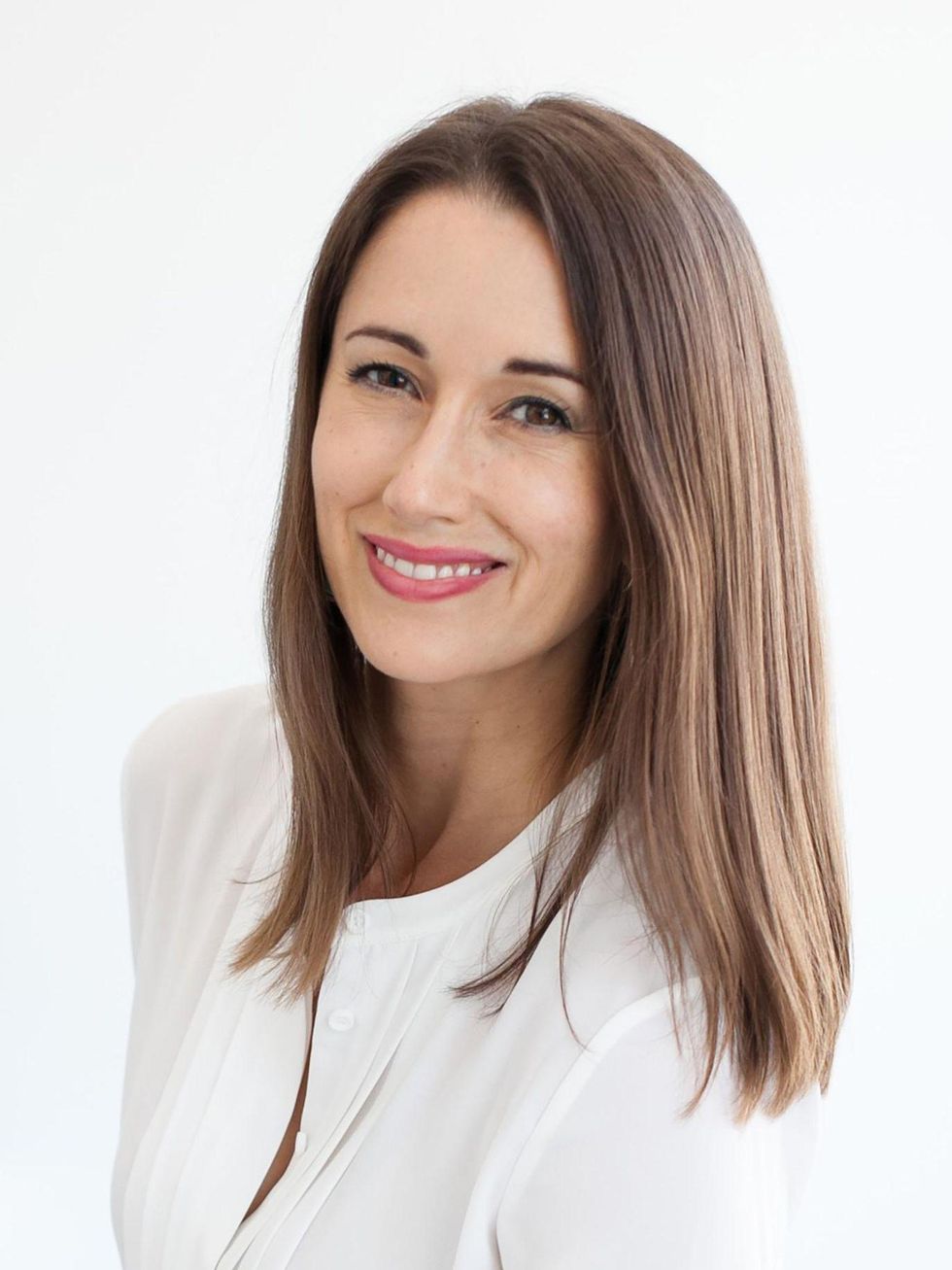 Rosie O'Neill
O'Neill co-founded boutique candy brand Sugarfina. She also sat on the board of fintech company Happy Money and most recently cofounded early-stage investment fund Pure Imagination Brands in Santa Monica with her partner, Josh Resnick, who also made this list. Previously, O'Neill led marketing for Barbie at Mattel.
Her investments include faux meat purveyor Abbot's Butcher, pet pharmacy Mixlab, low-carb and gluten-free snack maker Uprising Food and gaming lifestyle brand Queens Gaming Collective.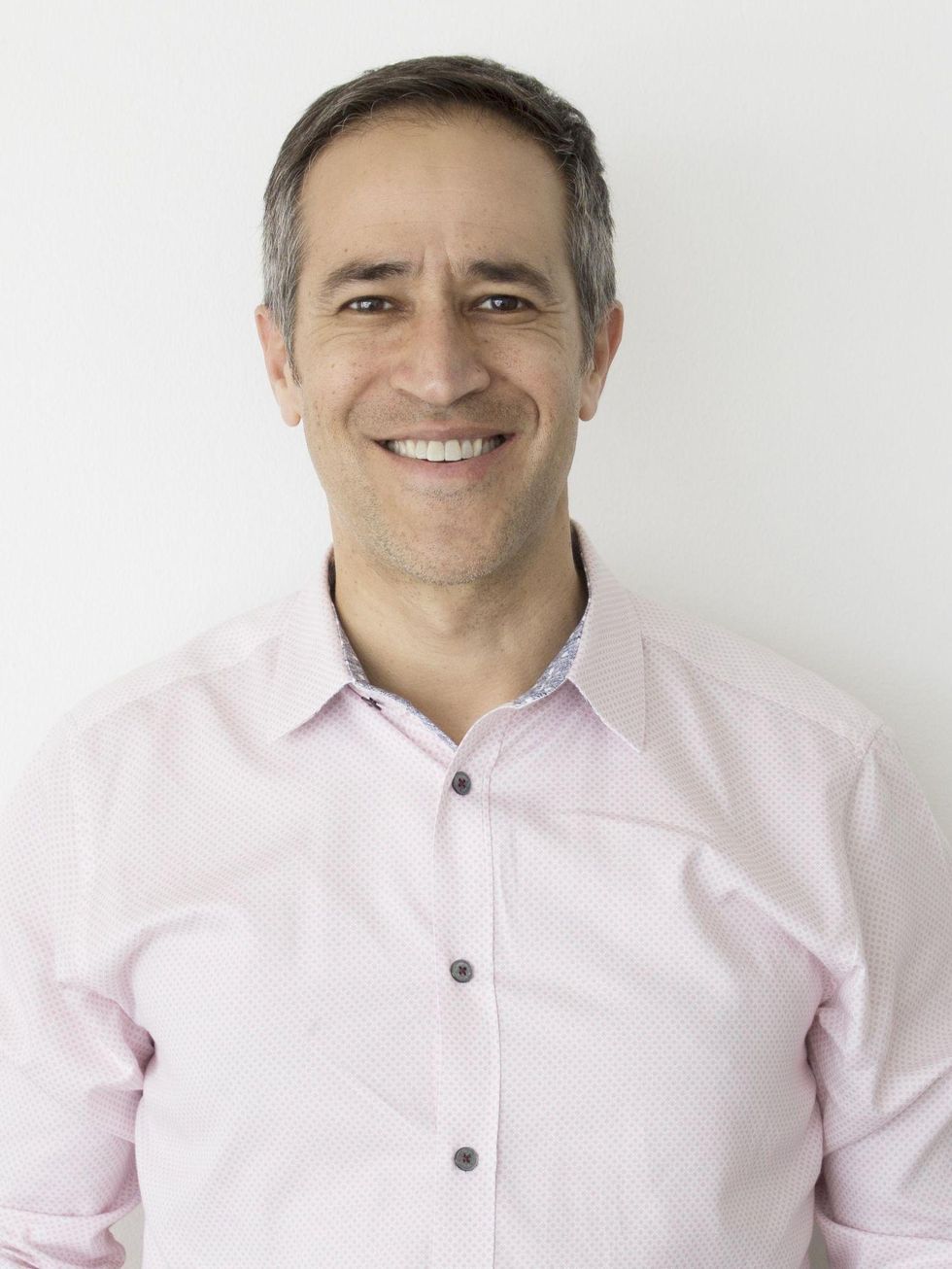 Josh Resnick
Resnick worked as a producer at Activision, the Santa Monica game publisher, before launching his own studio — Pandemic Studios — with backing from his former employer. Pandemic is known for developing Star Wars: Battlefront and later on was acquired by Electronic Arts with another studio in a combined $860 million deal. Resnick also cofounded Sugarfina and Pure Imagination Brands. The investor tells dot.LA that he's "done around a dozen deals so far this year with another 4 in the pipeline currently."
Of the deals he has closed in 2021 to date, he says eight were based in Los Angeles. His investment portfolio includes Culver City-based digital pharmacy Honeybee Health and virtual reality training platform Vantage Point.
Lead art by Candice Navi.

From Your Site Articles
Related Articles Around the Web
Harri Weber
Do you know something we should know about L.A. tech or venture capital? Reach out securely via Signal: +1 917 434 4978.
Harri is dot.LA's senior finance reporter. She previously worked for Gizmodo, Fast Company, VentureBeat and Flipboard. Find her on Twitter and send tips on L.A. startups and venture capital to harrison@dot.la.
09:59 AM | September 22, 2021
Launching a brand new business has its ups and downs, and Noura Sakkijha can tell you all about it.
In the early years of launching the fine jewelry brand Mejuri, Sakkijha hit burnout and learned some very difficult lessons that are now part of the story she brings to the latest episode of the Behind Her Empire podcast.
Today, Sakkijha is the CEO and co-founder of Mejuri, a high-growth brand that has sold more than 1.8 million pieces of jewelry since its inception in 2015.
Looking from the outside in, entering the jewelry market can seem like a daunting endeavor. Not only is it seemingly saturated, but it's also exceptionally expensive, she says.
Sakkijha grew up in Jordan as a third-generation jeweler. There, she noticed that traditional high-end jewelry brands always targeted men, encouraging them to buy luxe jewelry for women. In 2015, Sakkijha started Mejuri to change this narrative: A woman doesn't need a man to buy jewelry for her. She can buy it yourself.

Sakkijha successfully raised more than $40 million for her jewelry brand and shine in a competitive market. Her products have been worn by A-list celebrities like Selena Gomez, Lizzo, Justin Bieber, Ariana Grande, Oprah, and others.
In this episode, Sakkijha also discusses the difficult lessons she learned early in the business, why self-care and therapy have been game-changing for her in both her personal and professional life, and what it takes to build a high-growth brand & sell over 1.8 million pieces of jewelry since inception.
dot.LA Audience Engagement Editor Luis Gomez contributed to this post.
Want to hear more of the Behind Her Empire podcast? Subscribe on Stitcher, Apple Podcasts, Spotify, iHeart Radio or wherever you get your podcasts.
Related Articles Around the Web
Yasmin Nouri
Yasmin is the host of the "Behind Her Empire" podcast, focused on highlighting self-made women leaders and entrepreneurs and how they tackle their career, money, family and life.
Each episode covers their unique hero's journey and what it really takes to build an empire with key lessons learned along the way. The goal of the series is to empower you to see what's possible & inspire you to create financial freedom in your own life.