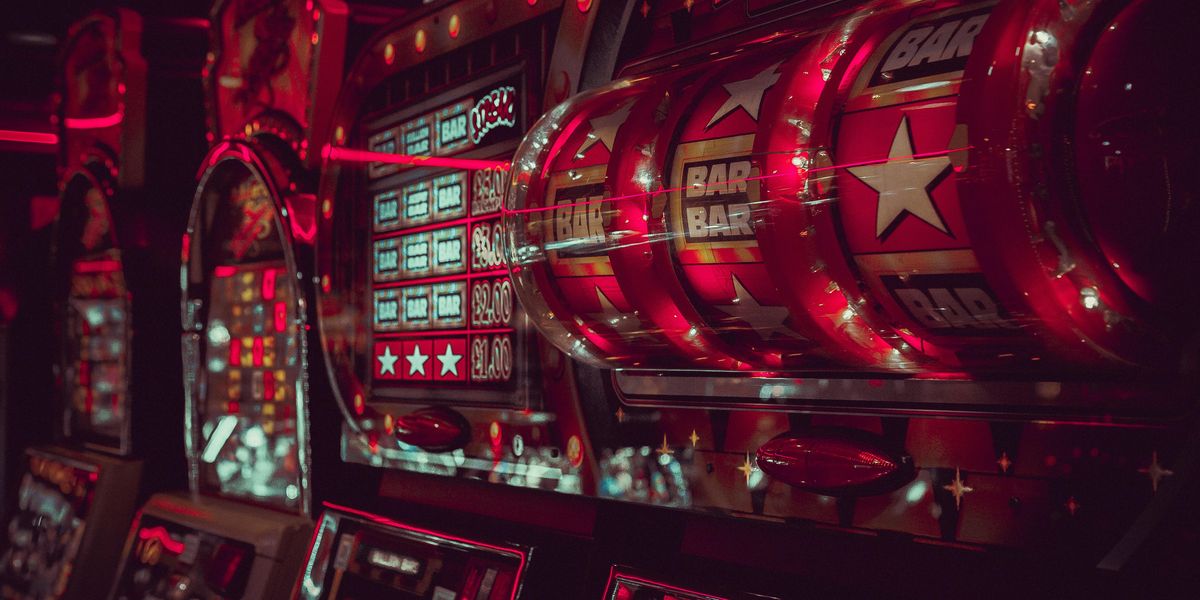 This is the web version of dot.LA's daily newsletter. Sign up to get the latest news on Southern California's tech, startup and venture capital scene.
In some ways, social media apps are like casinos.

That's according to Ed Howard, senior counsel at the University of San Diego School of Law's Children's Advocacy Institute. Howard is working with California lawmakers on a new bill that would leave social media giants like Meta, TikTok and Snap open to lawsuits from parents who believe their children are addicted to their online apps.
---
Casinos, as Howard contends, are notoriously designed to make you lose sense of time, with no clocks or windows on the walls to distract you. Social media apps do something similar, he claims, with videos that start automatically and content feeds that can scroll on for infinity—features that are purposely designed to keep us glued to our phones.
But unlike gambling, there are few barriers that shield children from the addictive nature of social media. Howard is among those looking to change that through the proposed state bill.
"Just as [social media companies] ambitiously think about and creatively implement policies and practices to exploit children, we want to motivate them to use that same ambition and ingenuity to be kind to them," Howard told dot.LA.
The bill notably doesn't attempt to regulate or ban specific features; instead, it places a general legal duty on social media companies to not addict children to their platforms. Specifically, the bill's supporters take issue with product features that are at the core of the social media business model: grabbing users' attention to show them ads.
Likes, comments and push notifications that look to quantify popularity are among the design patterns that can addict kids, according to children's advocates. Even features as seemingly innocuous as marking messages "read" or "unread" can place social pressure on kids to respond right away, said Marvin Deon, vice president of California policy at Common Sense Media, a children's advocacy group. Then there are the video autoplays and so-called "bottomless scrolls," which can turn a quick check of the phone into a 20-minute session on TikTok.
And those are just the ones known to the public. With their vast troves of consumer data, social media giants may understand other ways in which their apps can be more or less addictive. That gap in knowledge is one likely reason why the California bill doesn't attempt to prescribe a specific solution. Instead, the bill would let companies escape civil lawsuit penalties if they conducted their own audits and corrected issues on their own.
In responding to this new regulatory push, Culver City-based TikTok has noted that its social media platform deploys protective features that block nighttime push notifications for younger users and allow parents to manage their kids' screen time. Santa Monica-based Snap, meanwhile, has reportedly worked on adding parental controls, as well. Both companies declined requests for comment on Monday.
It's too early to say where the bill goes from here. The state's social media giants likely won't give up their popular features easily, and are expected to lobby against the proposal. But momentum has been growing on this front ever since Facebook whistleblower Frances Haugen testified last fall that the company knew that its apps were harming kids' mental health. There are multiple pending bills in California alone that seek to set guardrails for kids' online lives, plus an active investigation by a coalition of state attorneys general into whether TikTok harms children. And that's not including all the action in Washington D.C., where lawmakers might one day agree on how to regulate big tech.
Amid that mounting regulatory scrutiny, it remains to be seen whether, in the case of social media, the house always wins. —Christian Hetrick