Column: The Future of Education is Entertaining
Saud Siddiqui
Saud Siddiqui is the Co-Founder and CEO of Sketchy, an online education startup that teaches complex concepts through visual memory techniques.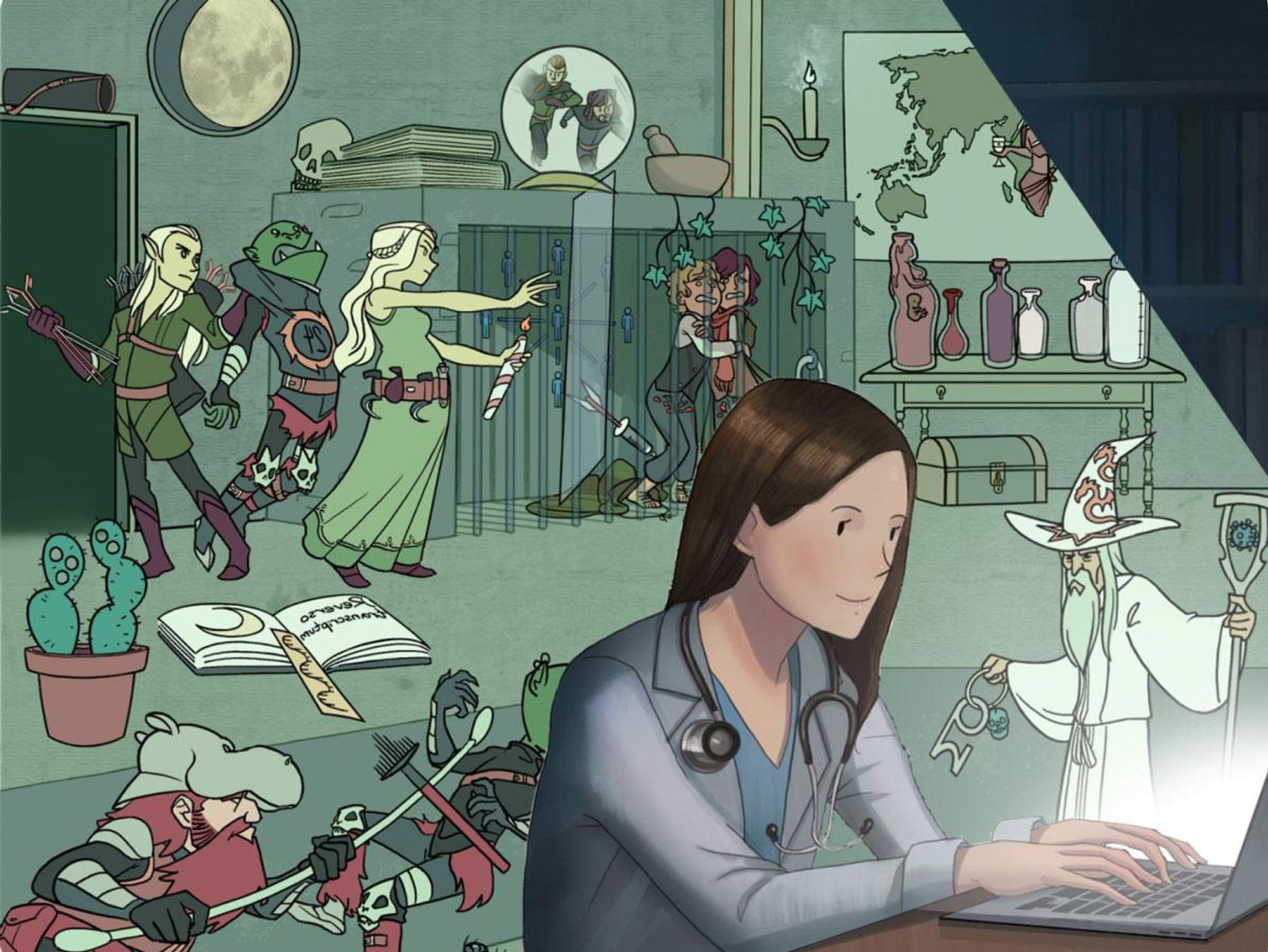 The pandemic has changed virtually everything from the way we work to the way we learn. Educators worldwide have made cumbersome adjustments to navigate the hurdles of teaching within an all-digital framework, with varying degrees of success.
---
The prospect of students confined to long, drawn-out Zoom classes and reading from online textbooks may not be the ideal version of online learning's future, but the COVID crisis has ushered new technologies into the education industry, and a number of lasting trends have emerged as a result. At Sketchy, an online education startup that teaches complex concepts through visual memory techniques, I've seen first hand how engaging students through entertaining digital content can change their experience for the better. Many of these trends will exist beyond the pandemic, including the growth of online education, the use of new technologies and techniques, and the development of more immersive and fun learning experiences.

Online Education Is Here to Stay
Zip codes once largely determined which schools students could attend, dictating their educational experience. Now that students from elementary school to college are able to learn online, location is no longer a barrier. That opens up a world of opportunity to study remotely. Even before the pandemic forced its use, online education's potential was growing more evident. In 2019, global investment in edtech reached $18.66 billion and the overall market for virtual learning was projected to reach $350 billion by 2025.
The shift to virtual classes has also forced educational technology to become more efficient to meet the needs of academic institutions and educators. Virtual tutoring, video conferencing and online learning software have all seen a significant surge in usage since COVID-19. As this technology becomes more advanced and accessible, more students will soon be able to switch to online education for the long term and schools may soon be able to go fully remote in the near future without losing prestige.
Educators Will Need to Learn New Learning Techniques
Students and teachers have discovered the authentic classroom experience can not truly be recreated virtually. Traditional, in-person class creates social pressures that can help motivate students to engage. Online, students may have less oversight and fall prey to more distractions— a combination which can greatly reduce their motivation. Since online education is only going to continue to grow, educators will have to adapt to this new environment and utilize different techniques to keep students engaged. A few trends are already emerging in this direction.
Student Engagement: As with in-person class, it's essential that students engage with each other and the instructor, and also crucial that they feel a sense of community and become familiar with collaborating across the screen. Breaking off into groups after a lesson to hold smaller discussions amongst peers provides a similar structure to that of the traditional classroom and reinforces the importance of participation.
Videos & Storytelling: At Sketchy, we've had great success teaching medical students with vivid storytelling and video content that utilizes the "memory palace" technique, a memorization strategy that relies on visual learning to recall complex information. This method has not only proven to be incredibly efficient, but also takes students beyond the typical classroom experience with characters and storylines that make the learning experience more engrossing.
Collaboration Tools: Beyond utilizing storytelling through videos and imagery, tools such as polls, quizzes, games, and interactive content based on the curriculum can make virtual instruction more engaging.
Immersive Learning Experiences and Technologies
Hours of instruction through Zoom can not only be extremely draining for students, it's often flat-out boring. However, for those who have access to the right technology, learning online can be more effective than traditional in-person education. Research shows that, on average, students retain 25-60% of the material when learning online, compared to only 8-10% in a physical classroom. Education technology must adapt to stand out in the competitive market that exists today, and offer students experiential qualities which pull their attention into focus.
Fortunately, today's online learning enterprises have massive amounts of user data to draw on to enhance students' learning patterns through machine learning algorithms. For example, when a student continuously struggles with a course lesson, the platform can readjust the content to provide more context to help the student. Furthermore, the promise of VR and AR to make the online learning experience more effective and engaging has never been greater, as equipment costs drop and education industry stakeholders embrace the technology more each day. With these tools, students can go on a field trip to Mars or take a deeper, detailed look at the human brain— all from the comfort of their home.
The pandemic has dramatically impacted the world of education. The shift online may not be permanent for everyone, but its use has ignited a trend that is definitely here to stay. The future of education is rooted in new technology and the internet, though it also poses challenges to educators, who'll need to look to entertainment, storytelling, and other visually immersive experiences to keep the (virtual) classroom alive.
Saud Siddiqui is the co-founder and CEO of Sketchy, an online education startup that teaches complex concepts through visual memory techniques.
Saud Siddiqui
Saud Siddiqui is the Co-Founder and CEO of Sketchy, an online education startup that teaches complex concepts through visual memory techniques.