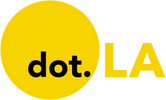 Get in the KNOW
on LA Startups & Tech
X
Saud Siddiqui
Saud Siddiqui is the Co-Founder and CEO of Sketchy, an online education startup that teaches complex concepts through visual memory techniques.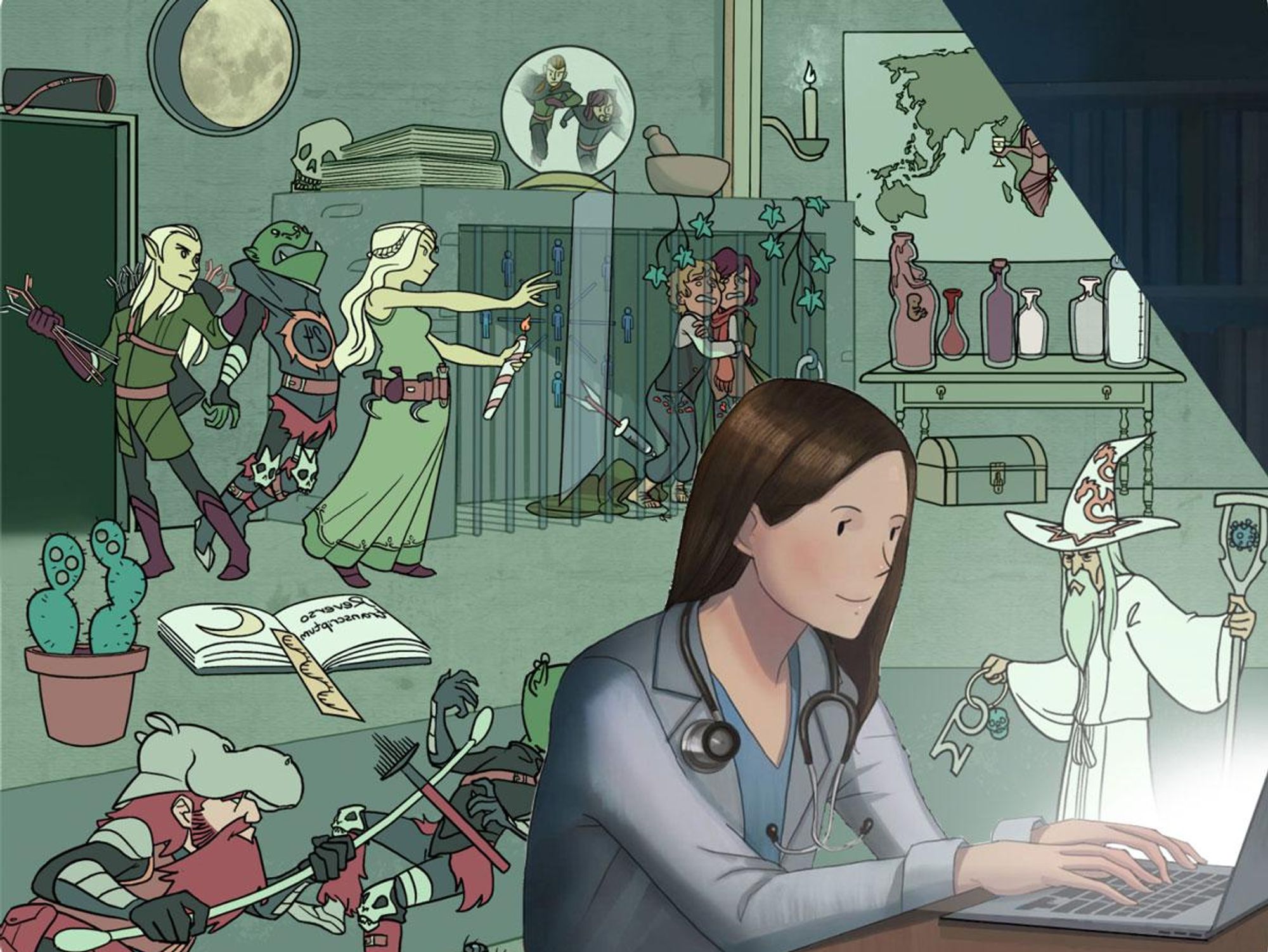 The pandemic has changed virtually everything from the way we work to the way we learn. Educators worldwide have made cumbersome adjustments to navigate the hurdles of teaching within an all-digital framework, with varying degrees of success.
---
The prospect of students confined to long, drawn-out Zoom classes and reading from online textbooks may not be the ideal version of online learning's future, but the COVID crisis has ushered new technologies into the education industry, and a number of lasting trends have emerged as a result. At Sketchy, an online education startup that teaches complex concepts through visual memory techniques, I've seen first hand how engaging students through entertaining digital content can change their experience for the better. Many of these trends will exist beyond the pandemic, including the growth of online education, the use of new technologies and techniques, and the development of more immersive and fun learning experiences.

Online Education Is Here to Stay
Zip codes once largely determined which schools students could attend, dictating their educational experience. Now that students from elementary school to college are able to learn online, location is no longer a barrier. That opens up a world of opportunity to study remotely. Even before the pandemic forced its use, online education's potential was growing more evident. In 2019, global investment in edtech reached $18.66 billion and the overall market for virtual learning was projected to reach $350 billion by 2025.
The shift to virtual classes has also forced educational technology to become more efficient to meet the needs of academic institutions and educators. Virtual tutoring, video conferencing and online learning software have all seen a significant surge in usage since COVID-19. As this technology becomes more advanced and accessible, more students will soon be able to switch to online education for the long term and schools may soon be able to go fully remote in the near future without losing prestige.
Educators Will Need to Learn New Learning Techniques
Students and teachers have discovered the authentic classroom experience can not truly be recreated virtually. Traditional, in-person class creates social pressures that can help motivate students to engage. Online, students may have less oversight and fall prey to more distractions— a combination which can greatly reduce their motivation. Since online education is only going to continue to grow, educators will have to adapt to this new environment and utilize different techniques to keep students engaged. A few trends are already emerging in this direction.
Student Engagement: As with in-person class, it's essential that students engage with each other and the instructor, and also crucial that they feel a sense of community and become familiar with collaborating across the screen. Breaking off into groups after a lesson to hold smaller discussions amongst peers provides a similar structure to that of the traditional classroom and reinforces the importance of participation.
Videos & Storytelling: At Sketchy, we've had great success teaching medical students with vivid storytelling and video content that utilizes the "memory palace" technique, a memorization strategy that relies on visual learning to recall complex information. This method has not only proven to be incredibly efficient, but also takes students beyond the typical classroom experience with characters and storylines that make the learning experience more engrossing.
Collaboration Tools: Beyond utilizing storytelling through videos and imagery, tools such as polls, quizzes, games, and interactive content based on the curriculum can make virtual instruction more engaging.
Immersive Learning Experiences and Technologies
Hours of instruction through Zoom can not only be extremely draining for students, it's often flat-out boring. However, for those who have access to the right technology, learning online can be more effective than traditional in-person education. Research shows that, on average, students retain 25-60% of the material when learning online, compared to only 8-10% in a physical classroom. Education technology must adapt to stand out in the competitive market that exists today, and offer students experiential qualities which pull their attention into focus.
Fortunately, today's online learning enterprises have massive amounts of user data to draw on to enhance students' learning patterns through machine learning algorithms. For example, when a student continuously struggles with a course lesson, the platform can readjust the content to provide more context to help the student. Furthermore, the promise of VR and AR to make the online learning experience more effective and engaging has never been greater, as equipment costs drop and education industry stakeholders embrace the technology more each day. With these tools, students can go on a field trip to Mars or take a deeper, detailed look at the human brain— all from the comfort of their home.
The pandemic has dramatically impacted the world of education. The shift online may not be permanent for everyone, but its use has ignited a trend that is definitely here to stay. The future of education is rooted in new technology and the internet, though it also poses challenges to educators, who'll need to look to entertainment, storytelling, and other visually immersive experiences to keep the (virtual) classroom alive.
Saud Siddiqui is the co-founder and CEO of Sketchy, an online education startup that teaches complex concepts through visual memory techniques.
Saud Siddiqui
Saud Siddiqui is the Co-Founder and CEO of Sketchy, an online education startup that teaches complex concepts through visual memory techniques.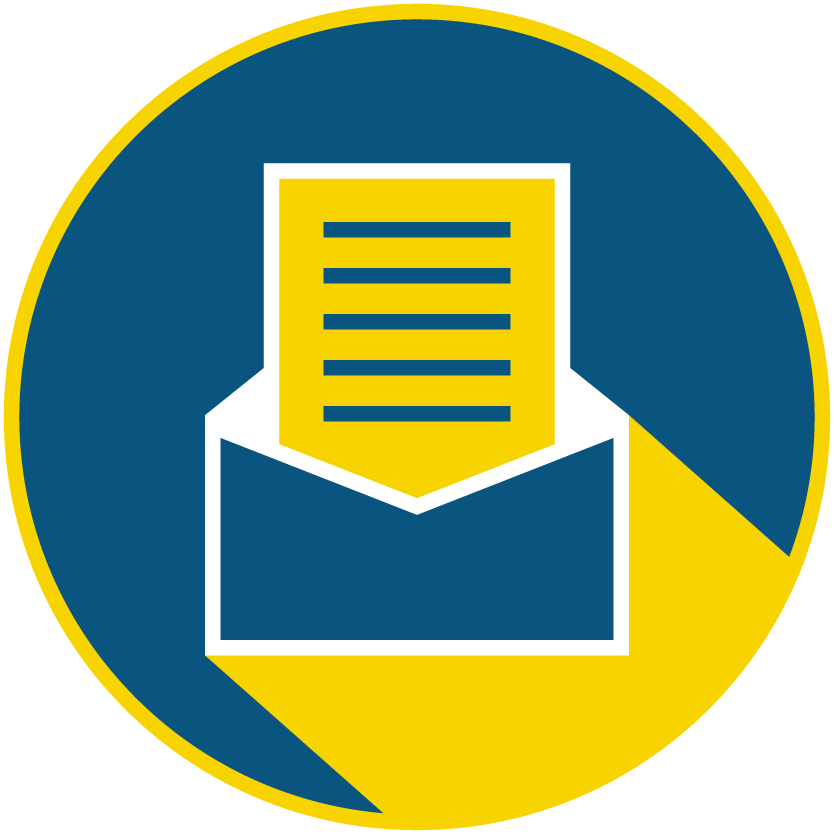 Subscribe to our newsletter to catch every headline.
Kristin Snyder
Kristin Snyder is an editorial intern for dot.la. She previously interned with Tiger Oak Media and led the arts section for UCLA's Daily Bruin.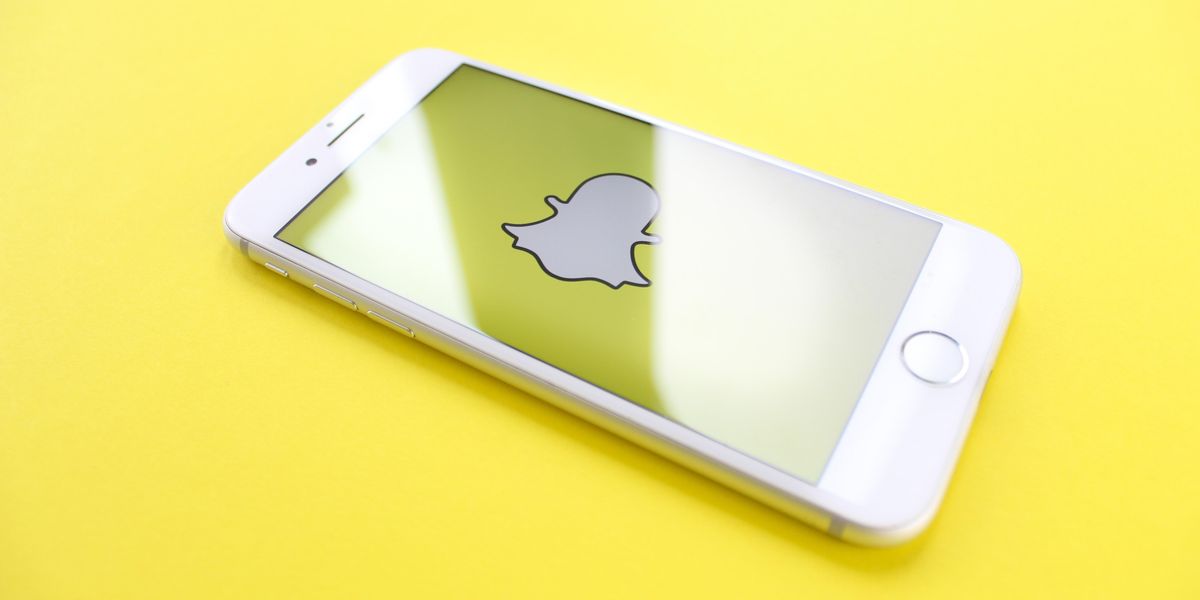 Some Snap Kit platform developers have skirted guidelines meant to make the app safer for children.
A new report from TechCrunch released Tuesday found that some third-party apps that connect to users' Snap accounts have not been updated according to new guidelines announced in March. The restrictions, which target anonymous messaging and friend-finding apps, are meant to increase child safety. However, the investigation found a number of apps either ignore the new regulations or falsely claim to be integrated with Snapchat.
The Santa Monica-based social media company announced the changes after facing two separate lawsuits related to teen suicide allegedly caused by the app. Over 1,500 developers integrate Snap features like the camera and Bitmojis. Snap originally claimed the update would not affect many apps.
Developers had 30 days to revise their software, but the investigation found that some apps, such as the anonymous Q&A app Sendit, were granted an extension. Others blatantly avoided the changes—the anonymous messaging app HMU, which is now meant for adult users, is still available to users "9+" in the App Store. Certain apps that have been banned from Snap, like Intext, still advertise Snapchat integration.
"First and foremost, we put the privacy and safety of our community first and expect the products built by our developer community to adhere to that standard in addition to bringing fun and positive experiences to people," Director of Platform Partnerships Alston Cheek told TechCrunch.
The news is a blow to Snap's recent efforts to cast itself as a responsible social media platform The company recently announced Colleen DeCourcy would take over as the company's new chief creative officer and CEO Evan Spiegel to recently made a a generous personal donation to graduates of Otis College of Art and Design. The social media company currently faces a lawsuit from a teenager who claims it has not done enough to protect minors from sexual exploitation. In April, 44 attorney generals sent a letter to Snap and TikTok urging the companies to strengthen parental controls.
Lawmakers are considering new policies that would hold social media companies accountable for the content on their platforms. One such bill would require social media companies to share data with independent researchers.
Snapchat recently rolled out augmented reality shopping features and influencer-led original content to grow its younger base of users.
Snap Inc., Snapchat's parent company, is an investor in dot.LA.
Kristin Snyder
Kristin Snyder is an editorial intern for dot.la. She previously interned with Tiger Oak Media and led the arts section for UCLA's Daily Bruin.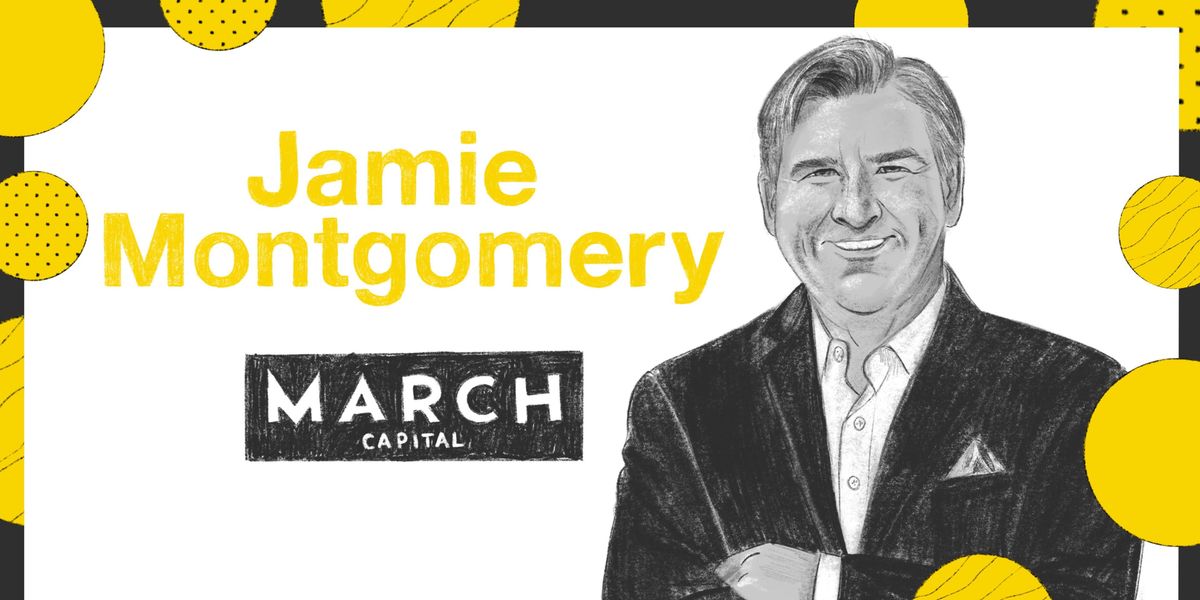 March Capital's Jamie Montgomery. Illustration by Dilara Mundy.
When we list the attributes most associated with successful founders, investors, billionaires, and industry leaders, we often think of things like determination, grit, fortitude and even obsessiveness. The winners are the most relentless, the ones who work the hardest, know the most, start the earliest in the morning on four hours of sleep and won't accept no for an answer.
While discussing the venture capital world, and his upcoming technology conference in Santa Monica, The Montgomery Summit 2022, March Capital co-founder and Managing Partner Jamie Montgomery doesn't necessarily contradict this formula for success, but adds a new attribute to the mix that's sometimes left out: curiosity.
Montgomery's a believer that there's no one right way to go about things, and no surefire process for success. Sometimes, the best company emerges from not just the best data and team but the most creative approach. "If something isn't clear, invert," Montgomery explained. "Then invert again. Soon the subject becomes clear."
The best investors and leaders have an innate inquisitiveness about the world around them, and seek out opportunities not just based on market trends but genuine observations about problems in desperate need of solutions.
"You sort of have to be a very heuristical thinker," Montgomery said. "Sometimes I find some people I talk to are very smart and interesting, and I think, "That person's very thoughtful. They're going to be a good investor.' Sometimes you meet people and you think 'Well, they come across smart, but they're always preparing what they're going to say in response to what you have to say, they're not really listening.' Being a good investor, you've got to be a good listener. You've got to figure out, what's the signal and what's the noise? Filter out the noise and say 'What's real?'"
Thoughtfulness, attentiveness and curiosity are typically the sort of attributes that we think of as innate, as opposed to skills you can improve via on-the-job training. Montgomery noted, "I always ask entrepreneurs why rather than what. You get a more interesting answer." Reading and research and investigation can help, but innate curiosity remains an essential ingredient in business success.
"I think, to be an investor, not just a VC but an overall investor, one benefits from an incredible amount of reading and knowledge," Montgomery explained. "You have to have a voracious appetite, so it's really a high-level curiosity. Some people have it, some don't."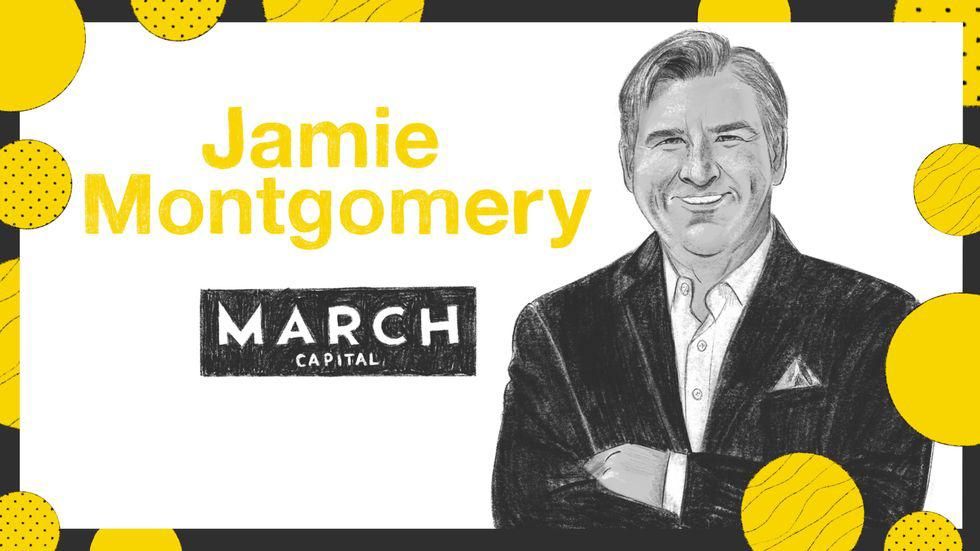 March Capital Founder Jamie Montgomery. Illustration by Dilara Mundy
One subject that's on Montgomery's mind these days is quantum computing, and its potential impact on cybersecurity, a major area of focus for March. His process starts by asking core questions about the next 5-10 years and what they'll look like, before even considering potential solutions.

"If you're investing, you have to look at something that's inevitable," Montgomery explained. "Is it gonna happen or not. If it's inevitable, then the question is, is it imminent? And is it investible? Start with inevitable. Eventually you're going to have quantum computing, and that's gonna create an existential threat to cybersecurity. Is that imminent?... What is the post-quantum cyber world like, with all this information that's been siphoned out of America by China… what do they have and how do we prepare for a post-quantum cybersecurity? It's almost existential."
This holistic question-based approach also drives Montgomery as he plans and organizes the annual Montgomery Summit, the largest such event of the L.A. tech calendar year (Montgomery refers to it as the "Rose Bowl of Conferences.")
He expects around 1,200 people to attend this year – the event's big return post-pandemic – for panels and sessions that don't just cover areas in which March Capital specializes, but a vast and diverse variety of subjects and topics, designed to intrigue and inspire curious minds.
Over 175 speakers in total have signed on for the 19th annual Montgomery Summit, to be held on May 24 and 25, from the worlds of technology, economics, geopolitics, public policy, the sciences and beyond. Montgomery gets animated as he tells me about the voluminous range of topics being covered, from the Federal Reserve's response to inflation to the war in Ukraine to the stories behind companies like Bill.com and CrowdStrike. One session will feature Chapman University Presidential Fellow Jack Horner, one of the world's leading paleontologists and a key inspiration for the "Jurassic Park" character Dr. Alan Grant.
"It's the interaction, the entrepreneurs with the investors and the executives," Montgomery told me. "It's fantastic, it's enjoyable, it's fun, and it's candid. There are no big egos. The speakers will actually come and talk to you, they don't come in the back door and leave through the back door. You actually can go to any one of seven sessions, and it's going to be interesting, and they're all short. 25-45 minutes each."
The shorter 25-45 minute sessions help to stave off boredom and mean that attendees can sample a wider range of subjects and sessions than they might at other conferences. It helps keep things moving and makes them fun, a theme Montgomery returned to a few times in our discussion.
"There's a lot of conferences that are very professionally run or research-driven or they're very commercial. People come here and they're gonna have a blast, right?"
The Montgomery Summit runs May 24th-25th at Santa Monica's Fairmont Miramar Hotel & Bungalows. Find out more information on their website.
From Your Site Articles
Related Articles Around the Web
Christian Hetrick
Christian Hetrick is dot.LA's Entertainment Tech Reporter. He was formerly a business reporter for the Philadelphia Inquirer and reported on New Jersey politics for the Observer and the Press of Atlantic City.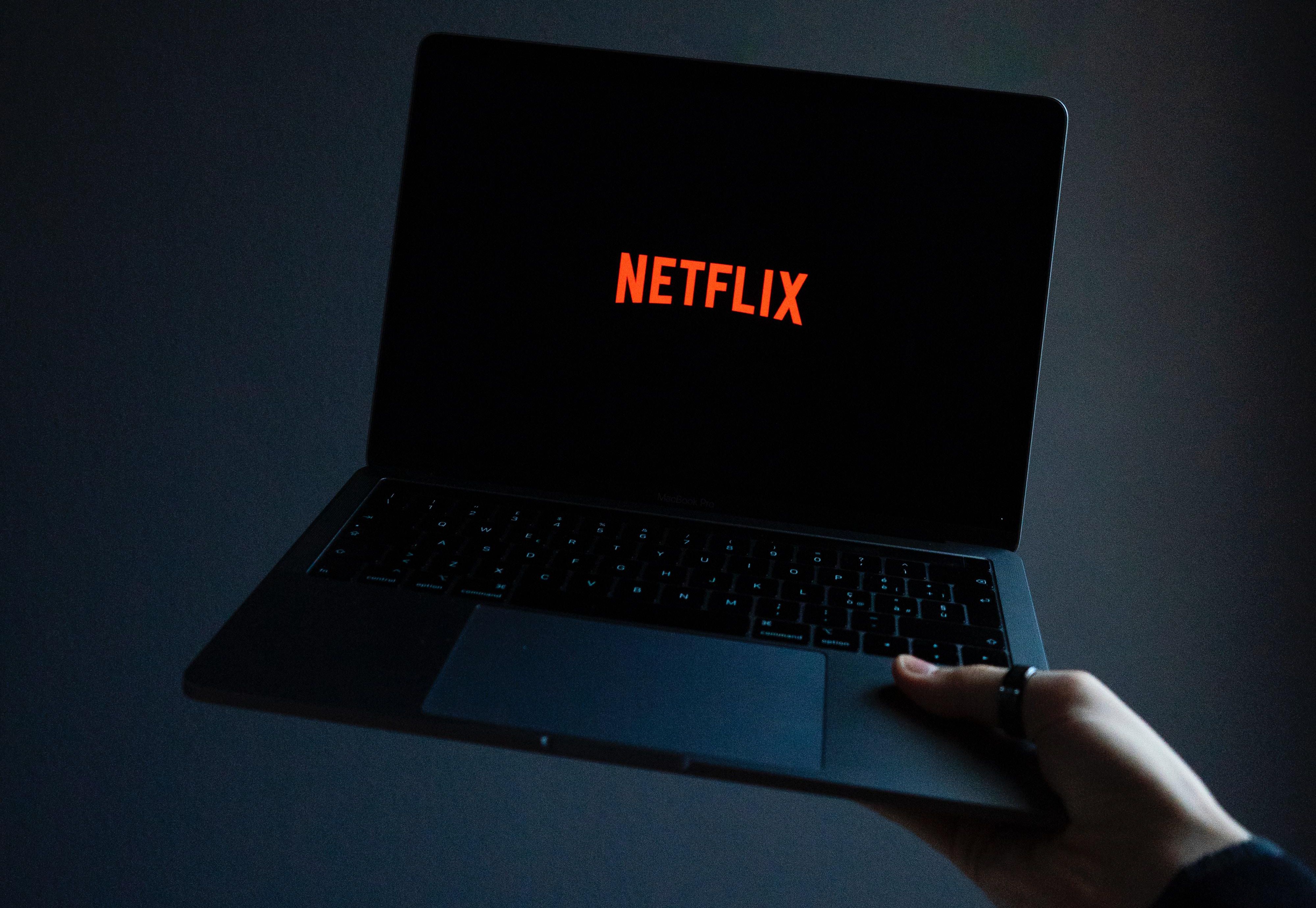 Netflix is laying off roughly 150 people after the streaming giant lost subscribers last quarter.
In a statement to dot.LA, a Netflix spokesperson said the company's slowing revenue growth means it must rein in its costs.
"So sadly, we are letting around 150 employees go today, mostly U.S.-based," the spokesperson said. "These changes are primarily driven by business needs rather than individual performance, which makes them especially tough as none of us want to say goodbye to such great colleagues. We're working hard to support them through this very difficult transition."
The job cuts amount to 2% of the company's workforce, according to the Hollywood Reporter. The streaming giant is eliminating 70 roles in its animation division, and cutting contractor jobs in social media and publishing channels, THR reported, citing a company memo. Affected employees are expected to receive severance packages starting at four months.
The layoffs come just a few weeks after Netflix laid off about 25 people in its marketing division, including at its editorial website Tudum.
Netflix shares have cratered since the streaming platform reported that it lost 200,000 subscribers during the first quarter—the first time the company shed customers in more than a decade. The company also expects to lose 2 million more in the current second quarter. The streamer blamed increased competition, password sharing and the war in Ukraine, among other issues.
During the earnings call in April, Netflix CFO warned that over the next two years, "we're kind of operating to roughly that operating margin, which does mean that we're pulling back on some of our spend growth across both content and noncontent spend."
From Your Site Articles
Related Articles Around the Web
Christian Hetrick
Christian Hetrick is dot.LA's Entertainment Tech Reporter. He was formerly a business reporter for the Philadelphia Inquirer and reported on New Jersey politics for the Observer and the Press of Atlantic City.