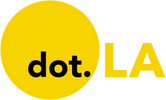 Get in the KNOW
on LA Startups & Tech
X
Metaverse
dot.LA is excited to be hosting an in-person salon event focused on the real estate tech (proptech) space on the evening of Tuesday, May 10. These events bring together top founders, operators and investors for a fun evening of relationship-building, demonstrations and a program curated by the dot.LA team. If you're interested in attending, please let us know here.
Having exploded in popularity in recent years, the world of esports is primed for a huge opportunity in the form of the metaverse.
That's the thinking behind mixed reality company Infinite Reality's $470 million all-stock acquisition of esports startup RektGlobal, announced earlier today. Infinite Reality—itself the product of a merger earlier this year between creator platform Display Social and production house Thunder Studios—already operates a 150,000-square-foot studio in Long Beach featuring an esports arena, as well as dedicated XR and motion capture stages. With its RektGlobal purchase, the company is only doubling down on its metaverse bet with an emphasis on gaming.
Founded in 2017, RektGlobal is backed by a star-studded roster of investors including the rock band Imagine Dragons, DJ and crypto advocate Steve Aoki and Utah Jazz center Rudy Gobert. The startup operates two esports teams that compete in leagues dedicated to popular titles like "League of Legends" and "Call of Duty." But RektGlobal's teams aren't the only reason that Infinite Reality swooped in; there's also a plethora of metaverse-adjacent ventures that it owns, such as influencer talent agency TalentX Entertainment and esports production studio Greenlit Content, which will now be folded under Infinite Reality's umbrella.
"We want to be a $30 billion company and we think we can get there quicker [with Infinite Reality]," RektGlobal founder and chairman Amish Shah told Forbes today.
Infinite Reality, meanwhile, is far from finished making moves—with plans in the works for a merger with, curiously, smoke and fire alarm manufacturer Universal Security Instruments that would see Infinite Reality become a publicly traded company. RektGlobal had its own plans to go public, but abandoned a SPAC deal with Baron Davis' blank-check company, Bull Horn Holdings, to merge with the metaverse firm instead.
Infinite Reality CEO John Acunto told Bloomberg that his company is now in discussions to raise $150 million in a private placement deal ahead of its public debut that would value the combined Infinite Reality-RektGlobal entity at more than $2.5 billion. Acunto added that the company has little ambition to become profitable in the next two to three years; rather, it plans to pour "a tremendous amount of investment" into building out its metaverse tools and capabilities.
That's not to say that it doesn't see dollar signs in the near future—particularly given the explosion of metaverse-related opportunities now emerging across media. "Together, there's no reason we can't do $100 million in revenue in 2022," Shah told Bloomberg. — Samson Amore

Courtesy of Genies
Virtual avatar startup Genies has parlayed its designs on the metaverse into unicorn status.
On Tuesday, the Marina del Rey-based company announced a $150 million Series C funding round led by Silicon Valley private equity firm Silver Lake. The funding round, which also included existing investors BOND, NEA and Tamarack Global, values Genies at $1 billion, a spokesperson for the startup said.
Founded in 2017, Genies established itself by making avatars for celebrities, from Rihanna to Russell Westbrook, who have used the online lookalikes for social media and sponsorship opportunities. The company claims to have "99% celebrity avatar market share" after securing partnerships with Universal Music Group and Warner Music Group to make avatars for each music label's entire roster of artists.
The startup wants to "build an avatar for every single person on Earth," CEO Akash Nigam told dot.LA in February. Avatars—digital figures that represent a particular person—may be the way people interact with each other in the 3D virtual worlds of the metaverse, the much-hyped iteration of the internet where users may one day work, shop and socialize.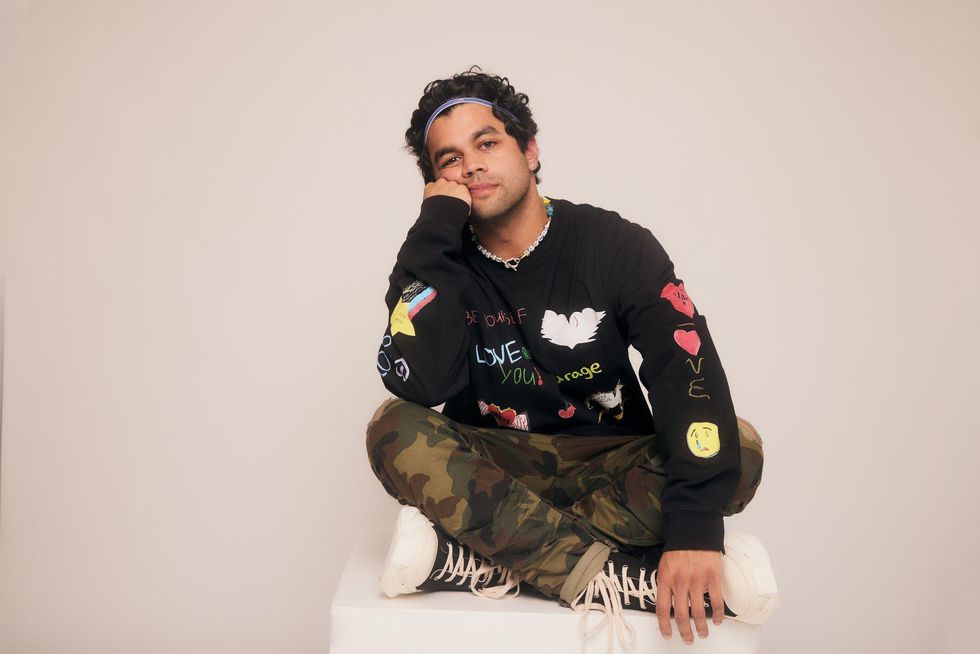 Genies CEO Akash Nigam.Courtesy of Genies
Genies has started to roll out avatar creator tools for consumers in beta, testing it with small groups of invite-only users. The company has also launched an NFT marketplace called The Warehouse, where creators can buy, sell and trade avatar creations, including wearable items. Genies gives creators "full ownership and commercialization rights" of their Genie avatar creations, according to the company, and collects a 5% transaction fee each time an avatar NFT is sold, a company spokesperson told dot.LA.
"We believe avatar ecosystems are going to shape Web3 the same way that mobile apps defined Web2," Nigam said in a statement Tuesday. "In Web3, Gen Z avatar ecosystem builders are going to be the leaders of innovation and, through our creator tools, we strive to empower their wildest imaginations, ideas and experiences as avatar creations."
Genies had raised around $100 million in funding prior to the new Silver Lake-led round. The company also recently received an investment from former Disney boss Bob Iger, who joined the company's board last month.
Courtesy of Philip Rosedale
This talk was originally broadcast as a live online discussion on Zoom that took place as part of Madrona Venture Labs' "Launchable: Web3 Startups" event on March 18, 2022.
Over 20 years ago, Philip Rosedale created what could be considered the first iteration of the metaverse.
It was Linden Lab, Rosedale's San Francisco-based tech startup, that developed Second Life, the online multimedia platform where people could create avatars for themselves. At the time, Rosedale recalls, most outsiders didn't really understand what Second Life was trying to do—making it a tough pitch.
"Just the very idea that people would do something other than, say, play a video game on a computer in 3D—they would just live there, build things, try to make money, do all this stuff—was a pretty foreign idea," Rosedale said.

Today, the idea of a "second life" on the internet has entered the mainstream with the emergence of the metaverse, as well as a whole universe of Web3 applications from cryptocurrencies to NFTs. On this episode of Office Hours, Rosedale spoke with dot.LA co-founder and chairman Spencer Rascoff to discuss the metaverse's rise in prominence and what the future may hold for immersive, virtual online worlds.
Rosedale's own vision for the metaverse today isn't just about turning the 2D world into a three-dimensional one, but making the internet feel alive. He mentioned how, when we're web browsing, we have no sense of when other people are on the same page at the exact same time.
"Imagine [on] every site, [you] had the ability to be there together with other people," he floated. "What would the rules be on that?"
While turning the internet into a live experience is something that will take time, crypto has already established itself as a potential "native currency" for the Web3 iteration of the internet. Rosedale noted that while crypto makes sense in a world where people are transacting online more than ever, he did raise concerns over who has been benefiting from its emergence..
"I'm much more concerned about crypto and wealth inequality—that crypto is absolutely going the wrong way on that, just as expected," he said. "Any economist will tell you that's not a surprise. But crypto is making an even smaller number of people even richer than ever before."
For Rosedale, it all reminds him much of the early days of the internet, and watching some companies rise to success while others fail spectacularly.
"Web3 feels to me a lot like the internet of the late '90s… Which is [to say], we all knew there was a lot of B.S. at the time." he said. "But the general theme we knew to be true—that clearly things were moving from offline, from newspapers or magazines or other offline experiences, onto the internet."
Want to hear more episodes? Subscribe to Office Hours on Stitcher, Apple Podcasts, Spotify, iHeart Radio or wherever you get your podcasts.
dot.LA Engagement Fellow Joshua Letona contributed to this post.