Jadu Aims to Kick Off a New Era of Artist-Fan Engagement
Sam Blake
Sam primarily covers entertainment and media for dot.LA. Previously he was Marjorie Deane Fellow at The Economist, where he wrote for the business and finance sections of the print edition. He has also worked at the XPRIZE Foundation, U.S. Government Accountability Office, KCRW, and MLB Advanced Media (now Disney Streaming Services). He holds an MBA from UCLA Anderson, an MPP from UCLA Luskin and a BA in History from University of Michigan. Email him at samblake@dot.LA and find him on Twitter @hisamblake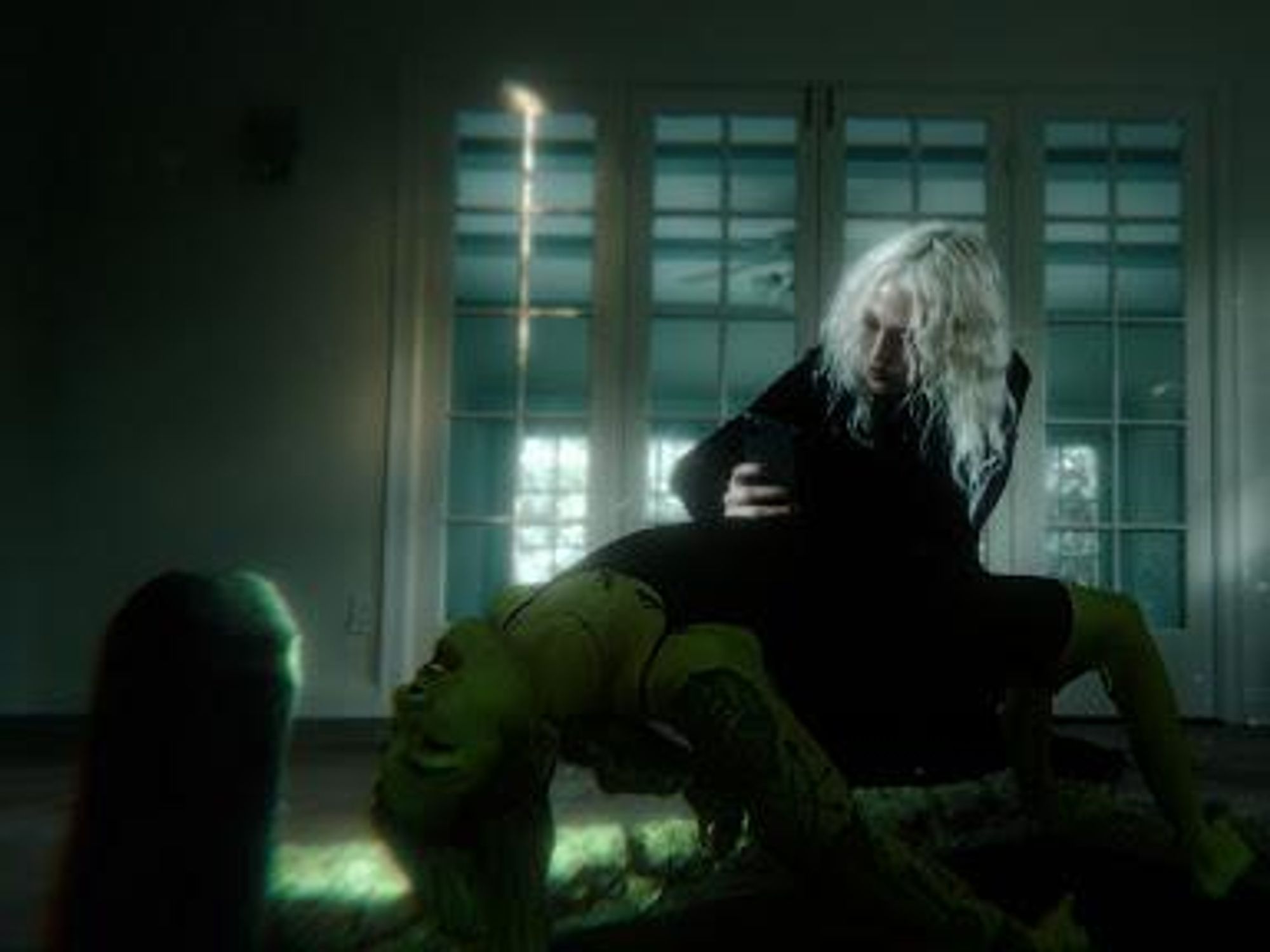 Four cymbal crashes precede the heavily distorted electric guitar chords that ring out just as a hologram of Palaye Royale's lead singer jolts to life and slowly rises from a grave — which is embedded in the floor of the viewer's home.
So begins the AR experience created by Los Angeles startup 1RIC, also known as Jadu, released last week: another example of musicians' ongoing experimentation with new ways to engage fans and make up for revenues lost to the frozen touring circuit.
---
For Palaye Royale, composed of three Canadian-American brothers, typical livestreamed performance lost its appeal as a replacement for in-person concerts once it became evident to the band that virtual shows didn't offer much of a way for them to differentiate themselves.
The new, 10-minute experience, entitled "Curse of Calypso," features three songs from the group's latest album. For the band, it offered a way to stand out. "It's a completely different avenue of content that no one's ever done," said Sebastian Danzing, the group's guitarist.
The experience costs $4.99, which Danzing conceded will require some getting used to by fans who've grown accustomed to receiving music for free. There are accompanying posters and t-shirts, which – like the AR story itself — expand on the band's macabre aesthetic. 1RIC covered production costs, and will split revenues 50-50 with the band.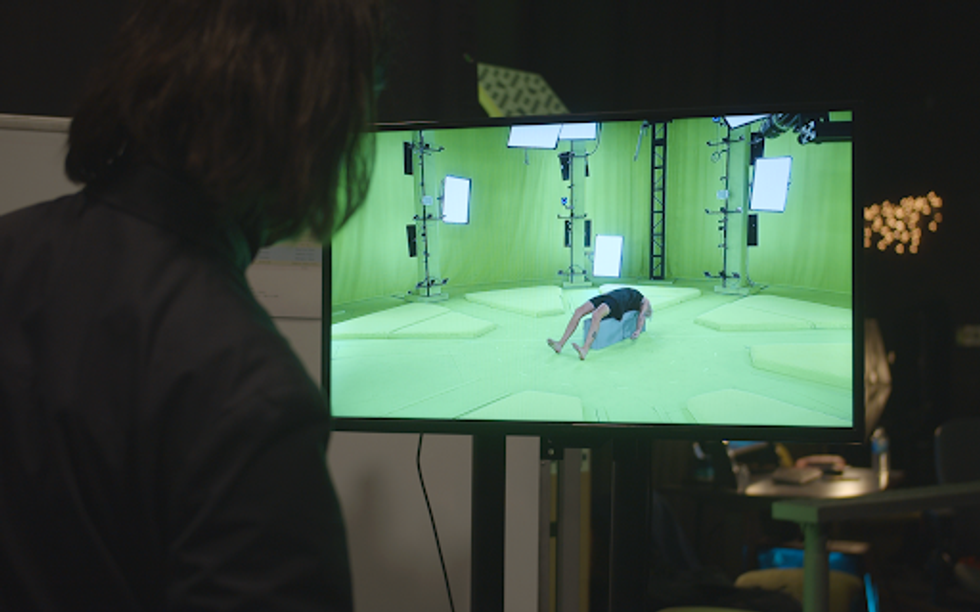 1RIC's Rise
First available on iOS, this project is the latest step in founder Asad Malik's quest to build a new platform for AR storytelling. His company has worked with various partners, including embattled AR studio Magic Leap, but eventually decided to go it alone after determining they were better off designing both the content and the platform for the still-nascent format.
Born and raised in a small town in Pakistan, Malik looked to tech as a way to "interface with the world" as a boy and began to sneak into his father's bedroom to build websites on his old PC.
Malik, who was named to Forbes' 30 Under 30 in December, started tinkering with creative AR projects at Bennington College in Vermont, where he met his right-hand man and de facto chief technology officer, Jack Gerrard. Together they completed two interactive AR-enhanced stories with L.A.-based documentary studio, RYOT, while at school; the projects debuted at the Sundance and Tribeca film festivals.
Both "Terminal 3" and "A Jester's Tale" received positive coverage in the press, and Malik and Gerrard received an approximately-$900,000 contract from RYOT's parent company Verizon to make two more projects. Those will be released later this year.
Wanting to reach a bigger audience and inspired by the rise of TikTok, 1RIC launched its flagship app, Jadu (meaning "magic" in Malik's native Urdu) in March 2020 and is now rebranding the company as Jadu. Jadu's most prominent feature is a digital library filled with dozens of 15-second video clips, each one a human hologram, usually of somebody performing a dance. Users can create their own videos of themselves interacting – usually dancing – with the hologram, and then post them on social media.
"Curse of Calypso" heralds the newest iteration of Jadu, which now includes an "Experiences" section in addition to its creation tools.
Behind the Scenes
Performers begin their transformation into holograms in front of 106 "volumetric video-capture" cameras at Metastage, a dome-shaped, greenscreen-cladden studio in Sylmar. The Jadu team then renders that footage into the final product using software from Microsoft and Unity.
The first acts that Jadu turned into holograms included a member of Pussy Riot; artists Poppy, Vic Mensa and Sir Chloe — and Palaye Royale, now the vanguard of Jadu's latest evolution.
This month, as Jadu hustled to finish up the new production, the company expanded its full-time team from four to 15, funded by a recent infusion of angel investment of about $1 million from high-net-worth Pakistani-Americans. The company had previously raised a separate $950,000 angel round, which included an equity-deal with Metastage. Malik sees that relationship as a big win, since it gets his company competitive studio-time rates for what normally costs around $70,000 per day, he said.
Jadu is not yet profitable, and has scarcely made money outside of project fees. But money has not been the company's focus.
Malik believes in the promise of AR and immersive storytelling, and feels confident that by enabling more creativity and distribution the format will catch on.
It remains an open question as to whether holograms and AR can prove useful to musicians or if they are mostly hype. A 2018 tour by a hologram of long-deceased music legend Roy Orbison was a financial success according to Rolling Stone, and spurred follow-on versions by other late stars Amy Winehouse and Whitney Houston. But Magic Leap's flameout and the consistent uncertainty over whether AR will ever be widely adopted provide reason for caution.
Jadu is planning to release two more AR experiences by May, Malik said, adding he's in "advanced talks" with Lil Nas X's and Ashnikko's teams, as well as representatives from Interscope Records and Warner Music Group.
Danzing thinks the creative competition of the music business will spur further interest.
"This is the start of something for generations to come, to be using this kind of technology, and it's cool that we got to be at the front lines of it," he said.
Music remains the focus for now; with artists releasing albums and labels providing budgets to promote them, Malik sees it as a good fit. And the 15-second holograms core to the previous iteration of Jadu will continue to provide free, user-generated marketing for the latest step.
In the future, he sees something bigger.
"Imagine if Netflix started with only original content and then over time built the resources so other people could also build content for it," he said.
Inside Jadu, the team feels they are on the cusp of a revolution. On a recent Zoom meeting, one employee said the company's adoption of AR storytelling reminds him of what the Lumiére brothers must have felt like as they pioneered modern film.
Sam Proctor, a newly full-time programmer and animator at Jadu, said "I feel like I'm a part of history right now."
Sam Blake
Sam primarily covers entertainment and media for dot.LA. Previously he was Marjorie Deane Fellow at The Economist, where he wrote for the business and finance sections of the print edition. He has also worked at the XPRIZE Foundation, U.S. Government Accountability Office, KCRW, and MLB Advanced Media (now Disney Streaming Services). He holds an MBA from UCLA Anderson, an MPP from UCLA Luskin and a BA in History from University of Michigan. Email him at samblake@dot.LA and find him on Twitter @hisamblake
https://twitter.com/hisamblake
samblake@dot.la