valor equity partners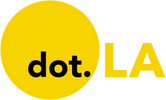 Get in the KNOW
on LA Startups & Tech
X
valor equity partners
Counterpart Inc., a Walnut, Calif.-based insurtech using technology and data to transform the management liability insurance market, has raised $10 million in funding led by Valor Equity Partners.

The insurtech field is wide open for startups like Counterpart and larger online insurance rival Next Insurance, which have made forays into the personal insurance market in recent years. To date, the Silicon Valley-based Next Insurance, which also provides small business liability insurance, has raised a total of $631 million.
"The insurance industry has an opportunity and obligation to use all available information to help small businesses navigate today's newfound risks," said Counterpart CEO Tanner Hackett in making the announcement.
Chicago-based Valor Equity was an early backer of Elon Musk's Tesla and SpaceX companies; Addepar, a wealth management platform that specializes in data aggregation, analytics and performance reporting; and, more recently, the "instant needs" delivery business run by GoPuff, which raised $1.15 billion on Tuesday in a new round of funding.

Other Counterpart investors in the $10 million round led by Valor Equity include Felicis Ventures and Susa Ventures.
Counterpart is targeting management liability insurance to mostly small businesses and brokers. The insurance covers exposures faced by directors, officers, managers, and business entities that arise from missteps caused by corporate governance, finance, benefits and management activities.
Large publicly traded firms generally purchase stand-alone policies as part of what Counterpart estimates is a $10 billion market – including small businesses and brokers.
Hackett could not be reached for comment on spending plans following the announcement.
Counterpart's product squeezes efficiencies out of the buying process. Its product manages liability insurance on a software platform that leverages technology at every touchpoint, including application submission, coverage selection, claims management and loss prevention.
Separately, Counterpart announced Tuesday a partnership with Glen Allen, Va.-based Markel Corp. to offer its management liability insurance products.

Markel is a diversified holding company for insurance and investment operations.
Home improvement startup Porch acquired moving concierge startup Kandela in April 2019, describing it as a strong complement to its existing slate of services. But a little more than a year later, Kandela is suing its new Seattle-based owner, alleging that Porch purposefully sought to reduce the long-term payout under the deal.
Kandela filed the lawsuit in Los Angeles County Superior Court on Monday, accusing Porch of fraud and breach of contract. The company alleges that Porch and its CEO Matt Ehrlichman "have engaged in a stunning and systematic pattern of fraud designed to prevent Kandela from achieving any earnout" for hitting certain milestones, to according to the complaint.
The Los Angeles-based startup is seeking $11.5 million plus punitive damages.
Here's a statement from Ehrlichman, shared with GeekWire via email:
"Porch acquired Kandela and the acquisition included an earnout. Unfortunately, when selling its business, Kandela oversold their ability to hit its own objectives. We strongly dispute all claims related to this lawsuit and we will defend ourselves vigorously. Porch as a company has grown rapidly and we will continue to work in partnership with utilities and other partners across the country to help make the homeownership experience better and we are excited about what is ahead."
Porch helps match home service professionals with homeowners for improvement projects. Founded in 2012, Kandela aimed to simplify the moving experience by setting up installation of home services like TV, internet and security systems. It employed 100 people when Porch acquired the company.
"Kandela's mission closely aligns with Porch's — to make tasks related to the home easier, faster, and simpler," Ehrlichman said in a statement after the acquisition in April 2019. "Kandela's suite of services are a natural extension of the work Porch is already undertaking."
The all-stock acquisition was valued at approximately $11.5 million, according to the complaint, which notes that Kandela would "earnout" more than $6 million by achieving certain revenue and profitability milestones.
But Kandela alleges that Porch was "hell-bent on ensuring that Kandela did not achieve any earnout" by withholding resources from Kandela, refusing to sell Porch products and services to Kandela customers, and instructing Kandela to "sell products and services that did not exist."
"Porch and Ehrlichman's misconduct was designed to suppress Kandela's business so that Kandela could not achieve any of the earnout targets set forth in the parties' agreement," the lawsuit reads.
This is the latest chapter in a tumultuous startup journey for Porch and Ehrlichman.
The high-profile Seattle startup grew rapidly and raised $100 million less than two years after it came out of stealth mode in 2013, inking partnerships with Lowe's, Facebook, and others.
But just months later, Porch reduced its headcount from 500 to 250 as the company was forced to repair the business. Porch emerged from a two-year quiet period in April 2018, and said it had resumed growth.
Porch originally made money by matching homeowners with home services professionals. It has since evolved into a "vertical software-as-a-service company" that sells CRM products to moving companies, large utility providers, home inspectors, and more, helping their customers with maintenance projects and moves. Porch says its software platform grew revenue by 10X between 2017 and 2019.
Porch raised more than $20 million as part of a Series C round in January of this year. It was the first equity round for Porch since the company landed a $65 million investment in 2015. The company's investors include Battery Ventures, Capricorn Investment Group, Founders Fund, Valor Equity Partners, Lowe's, Black River Ventures, Moderne Ventures, HVAC distributor Watsco, and others.
This story first appeared on GeekWire.