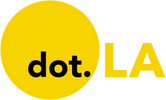 Get in the KNOW  
  on LA Startups & Tech  
X
The Lithium Race Takes Shape in the Salton Sea
David Shultz
David Shultz reports on clean technology and electric vehicles, among other industries, for dot.LA. His writing has appeared in The Atlantic, Outside, Nautilus and many other publications.
05:00 AM | November 01, 2022
Located roughly a hundred miles east of San Diego, the Salton Sea is California's largest landlocked body of water, for now.
Measuring 5 miles across and 35 miles long in its current form, the lake was created by diverting water from the Colorado River into the region for agricultural purposes. Once a vacation destination renowned for its wildlife and wetlands, a series of environmental mishaps and mismanagement have left the lake toxically salty, shrinking and often malodorous. Conditions have gotten so bad that Palm Springs Life Magazine called the region's transformation "the biggest environmental disaster in California history" in March of 2020.
---
But against this unlikely backdrop, new life—or at least new industry—is scrambling to set up shop in the region. The Salton Sea, it turns out, is rich with lithium, an element that has taken center stage in the world's transition to clean energy and its ever-growing demand for batteries. From smartphones to electric vehicles, there's a pretty good chance that the last battery you used had lithium ions inside. Prices for the metal reached an all time high in September, and futures are up more than 400% since the start of 2021. With Biden's new economic policy outlined in the Inflation Reduction Act, there are strong financial incentives to move battery production back to North America.
If that's going to happen the Salton Sea could very well become the lithium capital of North America, or to paraphrase Governor Gavin Newsom, the region could become the "Saudi Arabia of lithium," and the players are already starting to assemble.
Currently, there are three companies attempting to set up plants in the Salton Sea for direct lithium extraction: EnergySource Minerals, Controlled Thermal Resources and BHE Renewables, a branch of Berkshire Hathaway. All three companies have similar business strategies from a high level, all of which involve geothermal power plants. These plants, which are common in many parts of the world, draw hot, salty water from deep in the ground to create steam which drives a turbine to produce electricity. What makes the Salton Sea so special is that its geothermal brines just happen to contain lithium.
In a 2017 study, researchers from the U.S. DOE Office of Energy Efficiency and Renewable Energy analyzed more than 2,000 samples of geothermal fluid from U.S. sources and found that only 1% had significant lithium concentration. This rare confluence of geothermal activity and lithium presence provides an opportunity for companies to generate electricity and mine lithium simultaneously.
Beyond their marriage of geothermal energy and lithium extraction, the three companies begin to diverge.
According to former dot.LA engagement editor Luis Gomez — whose newsletter Lithium Valle, is essential reading on this topic — EnergySource seems to be out in front early.
"They claim to have the technology that's patented, they claim to have done the research, they claim to have the funding, and they claim they're ready to go and start production," says Gomez. "They are kind of considered the canary in the coal mine."
According to a report from the United States Department of Energy, EnergySource plans to eventually scale production up to over 20,000 metric tons of lithium hydroxide per year using its proprietary Integrated Lithium Adsorption Desorption technology.
Construction on the plant was slated to start earlier this year, but has been delayed. EnergySource has said publicly that lithium production might begin in the second quarter of 2024, but it's unclear whether this date will also be pushed back. The company has a long history of operating in the region, having run the John L. Featherstone geothermal plant since 2012. The new venture into lithium would leverage that same plant, but without more details about how their proprietary technology works, there's not much to do but wait and see.
One potential problem facing all three lithium extraction companies is that the Salton Sea geothermal brines are not the same as the brines in evaporation ponds similar to those in Argentina, Chile and Bolivia, where more than half of the world's lithium is produced. Specifically, the deep geothermal brines in the Salton Sea contain more silica and transition elements, which may complicate the chemistry of purifying the lithium. Still, many researchers are extremely bullish on the prospect of tapping into these reserves. Alex Grant, The Principal at Jade Cove, a research organization focusing on direct lithium extraction technologies, says that much of the skepticism surrounding the technology can be attributed to competing financial interests that are trying to squash the nascent tech's potential in favor of an established method.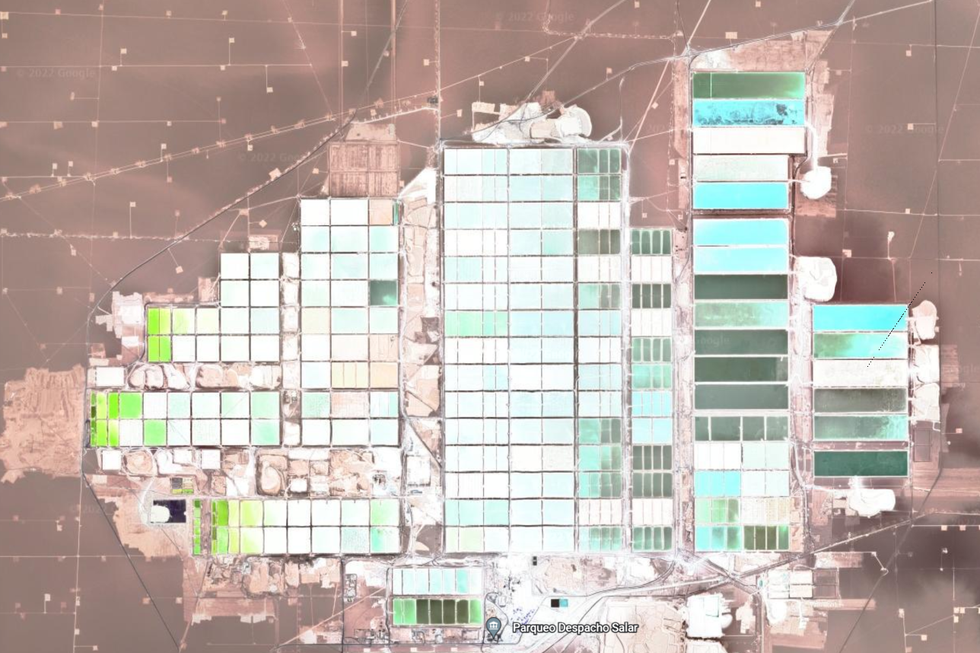 Lithium Mines in the Atacama Salt Flats, Chile from an altitude of 15km via Google Earth. The facility is about 10km wide.
Google Earth
For its part, BHE Renewables, operating as CalEnergy, runs a fleet of 10 geothermal plants in the Imperial Valley. The company had previously announced its intent to set up a direct lithium extraction demonstration plant sometime before the end of 2022 to assess the viability of lithium extraction. If that pilot program goes well, the company could build a commercial-scale facility as early as 2026 with a projected annual capacity of 90,000 metric tons of lithium.
Obviously, having the backing of Berkshire Hathaway comes with advantages and capital. Add into the equation another $15 million in DoE grant money obtained last winter, and BHE appears to be well positioned as a major player in the long term.
Finally, there's Controlled Thermal Resources. As the only company not already operating a geothermal business in the region, CTR is something of an outsider and dark horse. By 2024, the company hopes to build both a geothermal energy plant and a direct lithium extraction plant to operate in parallel, projecting a capacity to extract 300,000 metric tons of lithium carbonate equivalent annually by 2030. As dot.LA previously reported, Controlled Thermal Resources has partnered with Statevolt, a company that intends to build a $4 billion gigafactory nearby that will run on power from CTR's geothermal plant and make batteries from the lithium it extracts. It's a beautiful closed-loop business model. But again, all of this relies on the direct lithium extraction technology, and details are scant.

According to Gomez, despite the typically cut-throat nature of the energy industry, the relationship between the three upstarts in the Salton Sea is often surprisingly cooperative at the moment.
"They want the others to succeed because it kind of gives them the confidence that their technology is also eventually going to succeed," he says. "It gives confidence to investors."
Which is all to say, there may well be space for all three companies if the technology is as solid as they claim. If that's the case, the Salton Sea and its surrounding region may have yet another miraculous transformation up its sleeve.
David Shultz
David Shultz reports on clean technology and electric vehicles, among other industries, for dot.LA. His writing has appeared in The Atlantic, Outside, Nautilus and many other publications.
05:05 AM | March 22, 2023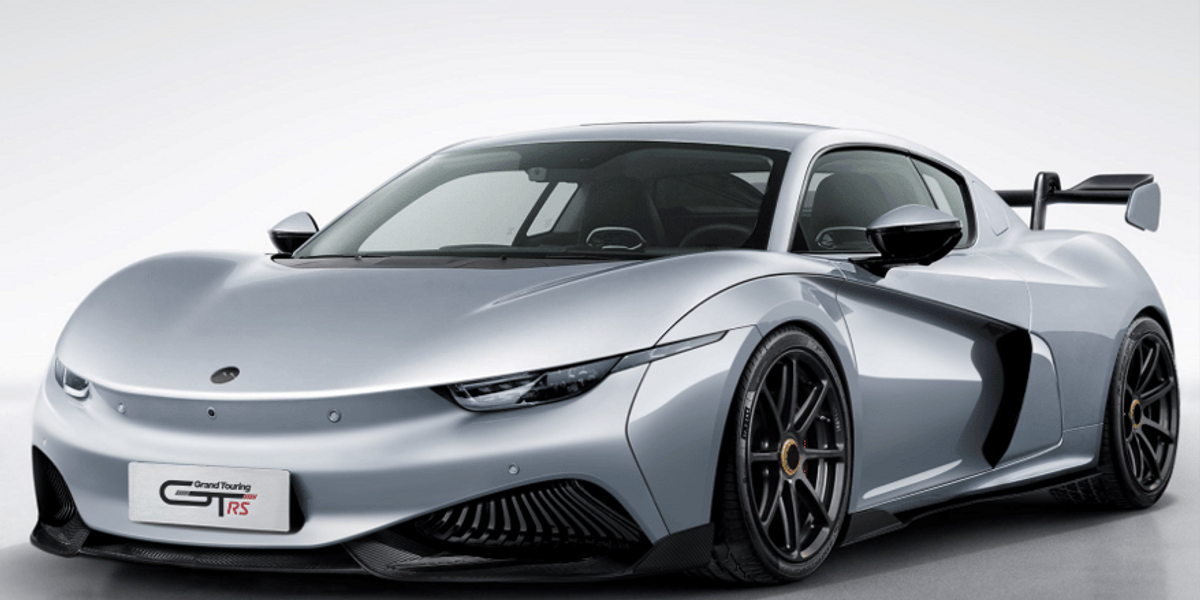 Image Courtesy of Mullen Automotive
Like a zombie from the grave, Mullen Automotive's electric sports car grift lives once more. Earlier this week, the Southern Californian company announced that it had resolved its contract disputes with Chinese manufacturer Qiantu and would begin to "re-design" and "re-engineer" the DragonFLY K50 platform for sale in the United States.
On the surface (or if you just read the press release) this would seem to be excellent news for the Californian EV startup. But the saga of the Mullen/Qiantu partnership is long, and in the context of their shared history, the deal's terms look considerably less favorable for Mullen.
Back in May 2019, after months of negotiations, Mullen entered into an agreement with Qiantu. As part of that deal, Mullen agreed to buy DragonFLY K50 "kits" from the Chinese manufacturer and assemble and resell them in the United States. A short time after the deal was inked, Mullen claimed it had signed the wrong version of the paperwork, according to court documents filed by Qiantu. Instead of simply correcting the error, the documents allege that Mullen tried to use the delay to renegotiate key parts of the deal. For reasons that are unclear, Qiantu agreed to come back to the table, and a second agreement was eventually drafted with essentially the same terms, but a different payment schedule. Mullen signed the agreement and initialed every page.
The documents allege, however, that Mullen's next move was to claim that it was again unaware of the very same revised payment schedule it had just worked to renegotiate. By August 31, 2019, Mullen had missed its very first payment to Qiantu. The Californian company would go on to default on the rest of its payments as well, despite continuing to advertise the K50 as "coming soon" on its website in subsequent months.
In October 2019, after missing its first two payments, Mullen filed a suit against Qiantu for breach of contract, again alleging that the Chinese manufacturer had sneaked in the details of the payment schedule without Mullen's knowledge.
This suit has now been settled.
Under the terms of the agreement, Mullen will pay Qiantu $6 million, plus warrants that allow the purchase of up to 75 million shares of MULN at 110% of the price of the common stock. These warrants are exerciseable for one year, starting in September 2023.
There's also an item that stipulates that Mullen pays an additional $2 million for "deliverable items under the IP Agreement," and another which mandates that Mullen pay Qiantu a royalty fee of $1,200 for each K-50 it manages to sell in the United States over the next five years. Finally, and perhaps worst of all for the Californian company, Mullen also agrees to buy "a certain number of vehicle kits every year from Qiantu."
Even without the vague promise to buy more vehicles from Qiantu, the math adds up to at least $8 million that Mullen will have to pay out, not including royalties. Mullen basically went to court, wound up with the same deal, and lost millions of dollars in the process.
Making this look even worse is the fact that the K-50 is now a three-year old car. While the car still looks great and boasts some pretty legitimate specs, Mullen will still need to make sure the K-50 complies with the standards and regulations in the United States—a process that is often incredibly expensive and time consuming. So far it's unclear how Mullen, a company that has never manufactured a production vehicle before, will tackle that challenge.
With how ragged things look from the outside, it's hard to even predict if Mullen will exist come September.


Update: This story has been corrected to provide a more accurate description of the financial terms of the settlement between Qiantu and Mullen.
David Shultz
David Shultz reports on clean technology and electric vehicles, among other industries, for dot.LA. His writing has appeared in The Atlantic, Outside, Nautilus and many other publications.
10:58 AM | October 01, 2021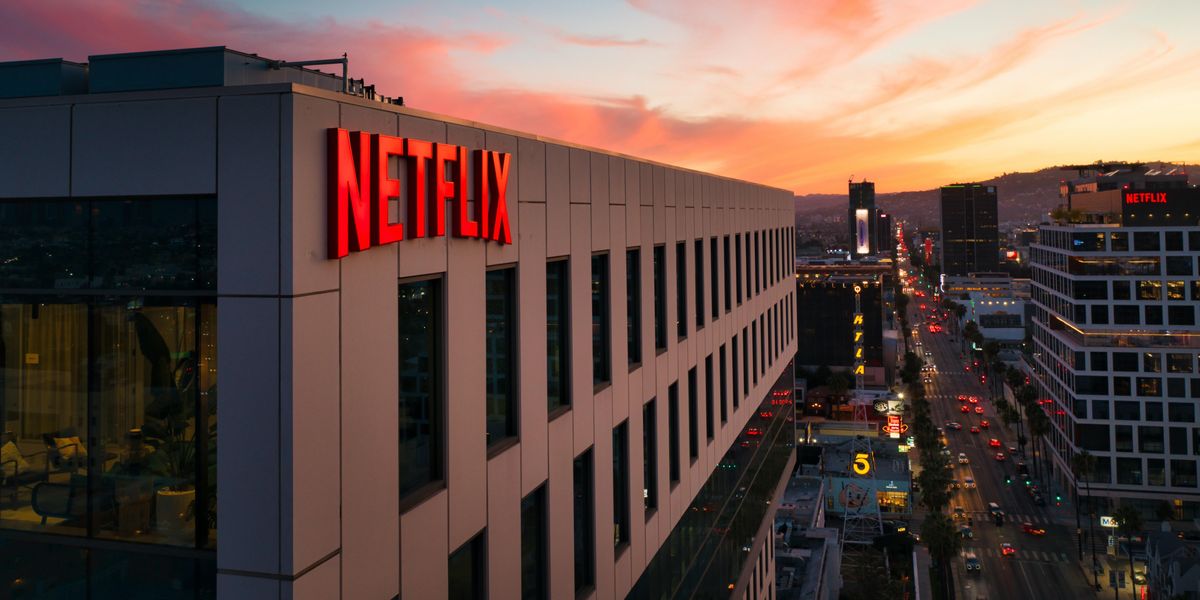 As giants like Apple, Netflix and Disney spend big on streaming content and fight for subscribers, their apps are supplanting theaters, premium cable, reruns and even the humble DVD box set.

The shake up was evident at the 2021 Emmy Awards, where streaming services swept the top categories with shows that included "The Crown" and "Ted Lasso." But as Scarlett Johansson made clear in a just-settled lawsuit against Disney, Hollywood's transformation is also upending the way talent gets paid — and that's hitting everyone from the A-list actors to the technicians who haul 50-pound cameras on their backs.
The issue could even grind Hollywood production to a halt, as streaming's rise and the pandemic flare tensions across the industry. What happens next hinges on how a crucial labor battle plays out in the coming days and weeks between behind-the-scenes workers and some of the most powerful corporations on the planet.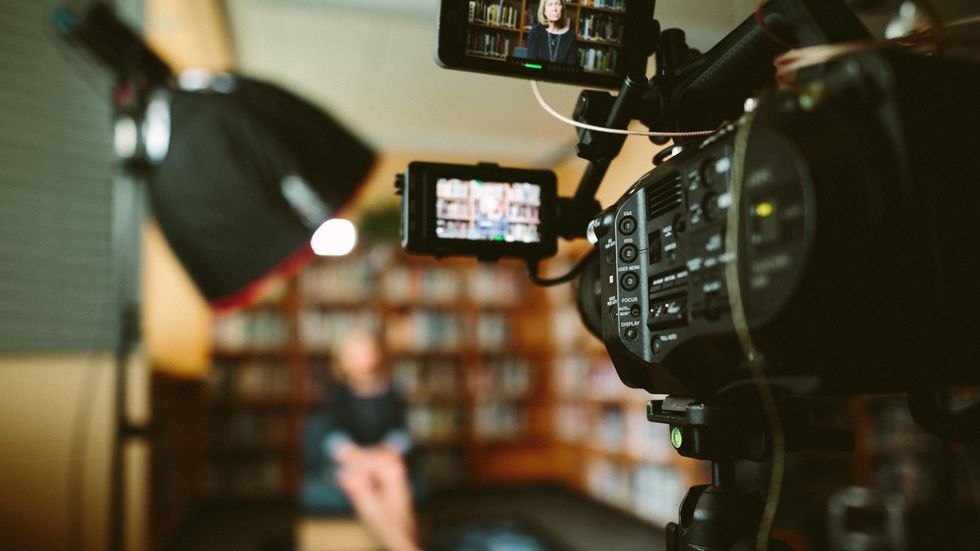 Big Tech and the Strike Authorization Vote
The union behind the workers who operate cameras, dress actors, build sets and clean toilets — the International Alliance of Theatrical Stage Employees (IATSE) — will vote over the weekend on whether to authorize a strike amid protracted contract negotiations with the Alliance of Motion Picture and Television Producers (AMPTP). Some of the biggest names in tech, including Apple, Netflix and Amazon (which bought MGM), have a seat at the table alongside AMPTP's major studios. That means their lawyers sit opposite of IATSE union members in negotiations over pay and working conditions.
"We are united in demanding more humane working conditions across the industry, including reasonable rest during and between workdays and on the weekend, equitable pay on streaming productions, and a livable wage floor," said IATSE President Matt Loeb earlier this month, alluding to the reports of grueling 14-hour workdays faced by crews.
IATSE wants to boost what they're paid for streaming projects, some of which are still discounted from the "basic rates" that traditional film and television projects pay. The union also wants streaming providers to pay higher residual rates to fund their healthcare and pension. The terms under negotiation were established more than a decade ago, when beaming original content to your laptop was an experiment of uncertain profitability.
But those discounted rates are still in play today, "even on productions with budgets that rival or exceed those of traditionally released blockbusters," according to IATSE. The streaming rates outlined in current contracts reportedly made it possible for Apple, a $2.3 trillion company, to trim behind-the-scenes workers' paychecks. Apple did not respond to a request for comment.
"AMPTP says that they do not want to be forced to pay our pension plan fair residuals on streaming because it is an 'experiment' (their words). An unproven revenue stream. Which, lmao, maybe they didn't watch the Emmys," Ian Edwards, a digital imaging technician in IATSE Local 600, told dot.LA in a direct message.
Working on a streaming show like "'The Mandalorian' as an experimental streaming property, can be much harder than working on 'Two and a Half Men' on stage, which pays proper residuals," said Andy Kennedy-Derkay, 2nd assistant cameraperson and IATSE member. "It's just ludicrous to think of things this way – as if we are shooting a web series, when we are making the most expensive television shows ever produced." Current streaming residuals are "infinitesimally small in comparison to the purchase of a DVD," he said in a call with dot.LA.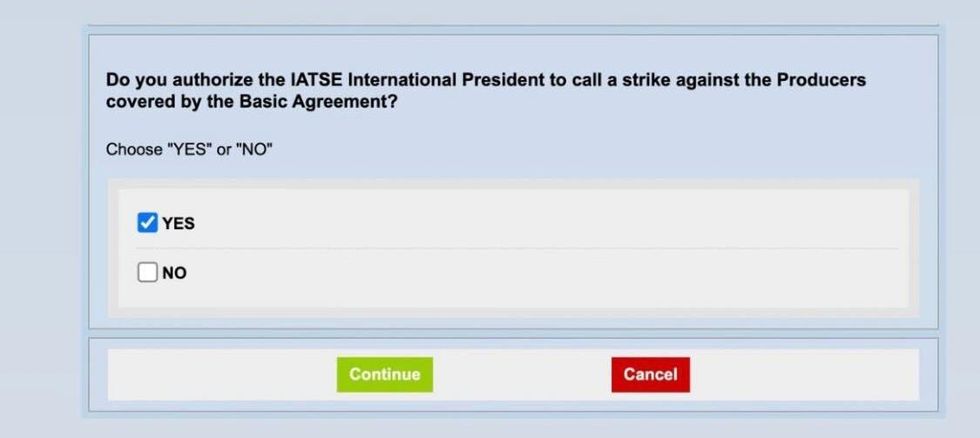 'Critical' Condition
IATSE workers depend on those shrinking residuals to fund their pension, which is nearing "critical" condition under federal law, according to Deadline. It's currently 68.9% funded, and as residuals from DVDs and other secondary markets decline, streaming giants do not appear interested in picking up the slack.
"One of the issues with streaming is there really isn't that natural second market there," Todd Holmes, assistant professor of entertainment media management at California State University, Northridge, said in a call with dot.LA. "So in terms of residuals, there's really not a structure set in place right now for people that are members of IATSE to get any kind of money, because a lot of these things are Netflix originals. That's a problem," Holmes added.
If a film goes straight to Netflix and stays there, how would residuals even work?
"The data is there," said Holmes. "Netflix and everything, they keep their information very much under lock and key, but they have access to that information. They know, certainly, the number of streams and they have a lot of consumer data, so there are ways to determine the residuals. It's just so far the AMPTP, they haven't wanted to include that in part of the equation."
AMPTP said last week that it is "committed to reaching an agreement at the bargaining table that balances the needs of both parties and will keep the industry working."
The trade group warned that a strike would jeopardize two crucial elements of the negotiations: workers' health care and retirement, telling Deadline: "A strike will have a devastating impact on the industry and inevitably will result in thousands of IATSE members losing their income, failing to qualify for health insurance benefits, jeopardizing funding for the pension plan and disrupting production."
A number of factors are contributing to IATSE's leverage over the major studios, including the growing demand for streaming and a production backlog caused by the pandemic. The union also has support from more than 100 members of Congress, as well as celebrities like Seth Rogan, Cynthia Nixon and LeVar Burton.
Between October 1 and October 3, members will vote on whether to allow IATSE President Loeb to call a strike. The results of the vote will be announced the following day. If workers authorize a strike, the vote will be used as a bargaining chip in the ongoing talks. It's not clear how long a strike would last if one is called.
"Do I think it'll work? Yeah I think it'll work. And I think that in all likelihood when push comes to shove, if they decide to allow us to strike, they are going to get a wake-up call of what a powerful union can do and I think it will blow up in their face," said Kennedy-Derkay.

"We're used to going through hard times," he added. "Crew members go through hard times every time they accept a job. The people who work for 70 hours a week for eight months, who don't see their families, whose health and mental well being crumbles — they make incredible films and television and they show up every single day and give their 100% to craft the vision of the people they're collaborating with. We know how to grind. We would much rather grind at a stage than at a picket line. But I have tremendous confidence that we will stand strong."
Harri Weber
Harri is dot.LA's senior finance reporter. She previously worked for Gizmodo, Fast Company, VentureBeat and Flipboard. Find her on Twitter and send tips on L.A. startups and venture capital to harrison@dot.la.