Evan Xie
In 2022, there was a 28% increase in global cyber attacks compared to 2021. On average, there are over a thousand cyber attacks per organization that occur worldwide.
In the last year alone, we saw cyber threats penetrate some of the largest tech companies and organizations including Los Angeles Unified School District (LAUSD), TikTok, Twitter, Apple and Meta.
Here's a look at three local cybersecurity companies that developed software to protect against identity theft and cyber threats.
Medcrypt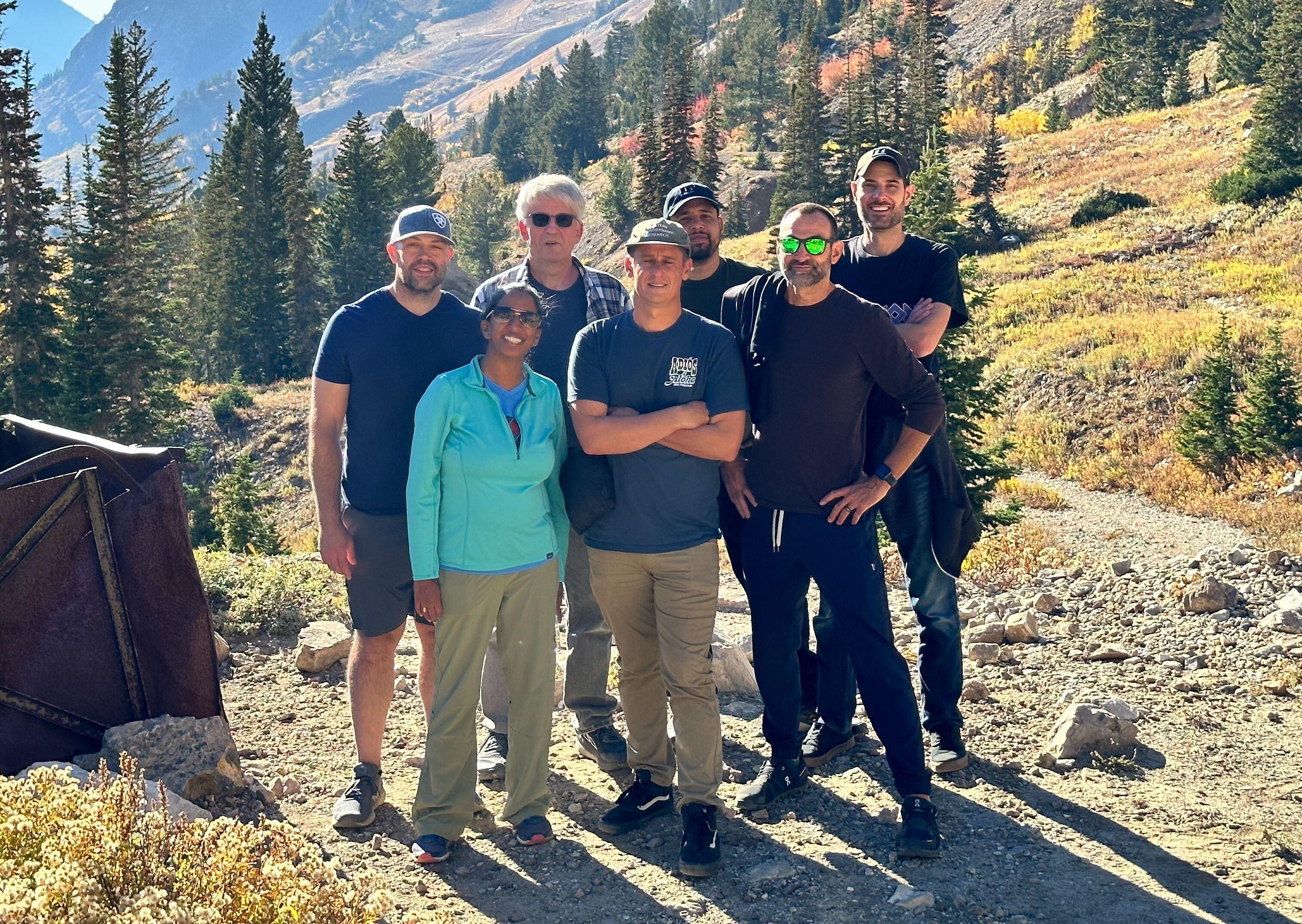 The MedCrypt team: Seth Carmody (VP of Regulatory Strategy), Vidya Murthy (Chief Operations Officer), Axel Wirth (Chief Regulatory Strategist), Mike Kijewski (CEO and co-founder), Clayton McNeil (VP of Engineering), William Fenstermaker (VP of DevOps), and Eric Pancoast (CTO and co-founder)Courtesy of Medcrypt
In 2014, Mike Kijewski realized that people were becoming increasingly concerned about cybersecurity vulnerabilities in medical devices. During this time, Kijewski also learned that the root cause of some of the major medical device recalls and security incidents were due to the poor application of cryptology within the software.
That's when Kijewski teamed up with his co-founder Eric Pancoast of GammaBasics to start medical device security platform Medcrypt.
The Solana Beach-based company will start working with the medical device manufacturer the moment the manufacturer begins writing code for a new device or a software update for an existing device. Though it varies, Kijewski says, it can take anywhere from two to twelve weeks to install Medcrypt's software into a medical device.
"We found that 90% of medical devices fall into one, two or three categories of products that use very similar software and hardware," Kijewski shares with dot.LA, "So we're able to build standardized software tools that address some of the problems that you would find in common medical device architectures."
According to a report by the editors of Cybersecurity Ventures, the global healthcare cybersecurity market is positioned to hit $125 billion by 2025.
Since 2016, Medcrypt has directly worked with the medical device manufacturers like X-ray imaging tools or surgical robots to ensure that each device is protected before it reaches the doctor's or medical professional's hands.
While a majority of the startup's customers are reluctant to share their partnership publicly, due to security reasons, others like radiation oncology company Accuray have been vocal about its work with Medcrypt.
In October, the company raised its $25 million Series B funding round and Kijewski said that a majority of the funds will be used to continue scaling the company's software development.
SecureAuth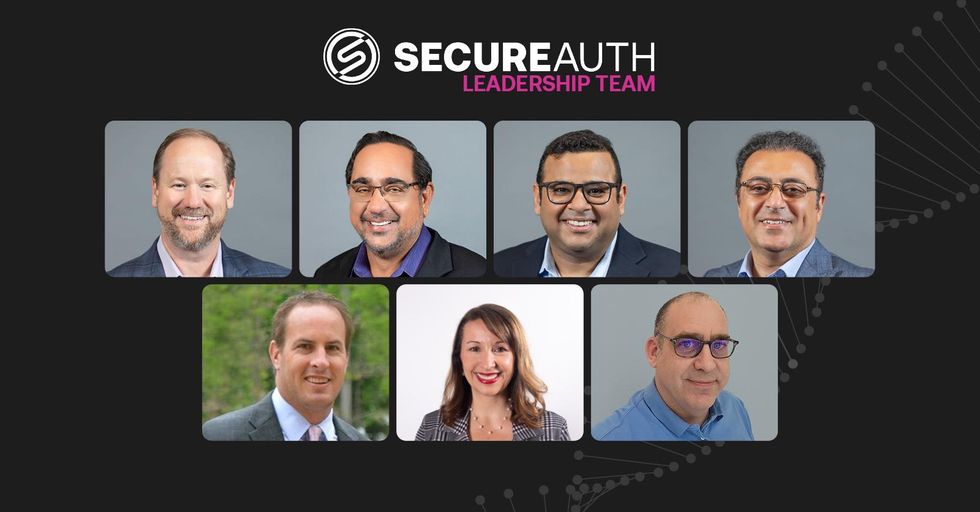 The SecureAuth team, from left to right: Paul Trulove CEO, Mandeep Khera CMO, Karan Dua CFO, Shahrokh Shahidzadeh CTO, Dennis Dowd VP of Worldwide Sales, Kristy Miller VP of Human Resources and Alan Lipton SVP of Engineering. Courtesy of SecureAuth
Founded in 2005, cybersecurity company SecureAuth specializes in verifying user identity, better known as identity and access management (IAM). The company has designed software for large enterprises to provide secure access for its employees on applications and data for cloud, mobile, web and VPN systems.
The Irvine-based business is tailored to companies with over a thousand people in its workforce. SecureAuth installs Arculix, a passwordless authentication solution, on its clients' work computers and desktops to ensure that their employees get access to what they need, when they need it.
Paul Trulove, the CEO of SecureAuth said that the company is seeing a lot of interest from the larger enterprise market. A majority of SecureAuth's business is in the United States and Canada, but the company also has a footprint in Europe and Asia Pacific, Middle East and Africa.
Given the increase in cyber attacks on various platforms, Trulove added that, "this business has an opportunity to reincarnate itself a little bit and participate in what I think is going to be a wild ride over the next several years in the identity management space."
The company's business model runs on an annual subscription and Trulove said that on the low end it can cost several thousand dollars to over a million for other companies.
Resecurity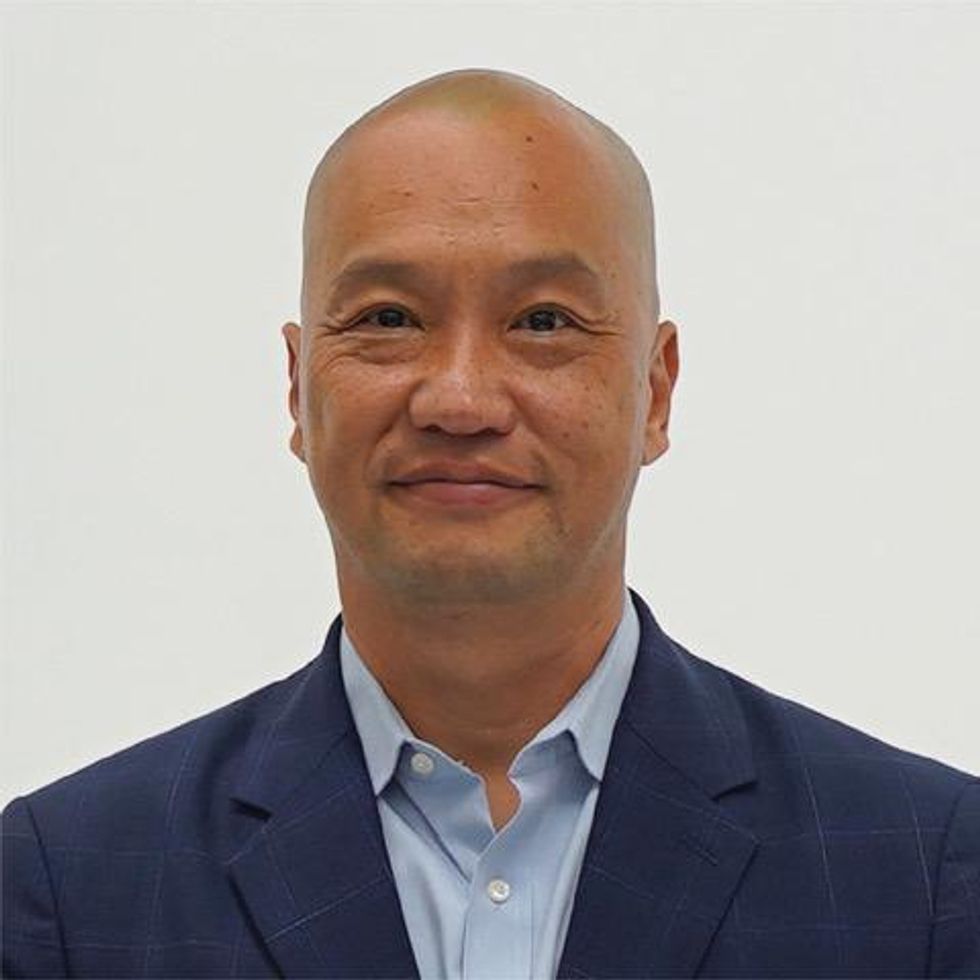 CEO and co-founder Gene YooCourtesy of Resecurity
Los Angeles-based cyber security and intelligence company Resecurity developed a SaaS-delivered platform to help businesses and consumers to protect themselves from cybersecurity threats and to prevent risks related to data breaches and identity theft.
After 30 years of working for companies large brands like Coca-Cola Enterprise, Warner Bros. and Sony, co-founder and CEO Gene Yoo switched over to cybersecurity and wanted to build something based on data. Yoo founded Resecurity and has bootstrapped the company since 2016.
The company has a number of tools for enterprise and government organizations to choose from including: Endpoint Protection, External Attack Surface Management (EASM), Risk, Vulnerability Assessment and Penetration Testing (VAPT), Context and Cyber Fusion Center.
Of the six products, Yoo says that Risk, a digital risk monitoring program is the most popular amongst Resecurity's clients because he says it's like "having the power of cyber threat intelligence in a box."
Resecurity also offers a product called IDProtect, which is intended for individuals that are looking to secure their digital identity. Yoo says that IDProtect can also be used at the enterprise level. By installing IDProtect on a device, consumers will be notified of any breaches towards an individual's online credentials that may lead to a potential cyber attack.
The company also runs on an annual subscription basis. Yoo says that it can cost up to $1 million for large enterprise or government organizations. But individuals have three monthly options: basic ($3.99), gold ($4.99) or a premium ($7.99) plan.
"We (Resecurity) wanted to build something that can serve as many organizations, many groups and many different problems," said Yoo.