FaZe Clan Could Soon Be Bankrupt — What Next?
Samson Amore
Samson Amore is a reporter for dot.LA. He holds a degree in journalism from Emerson College. Send tips or pitches to samsonamore@dot.la and find him on Twitter @Samsonamore.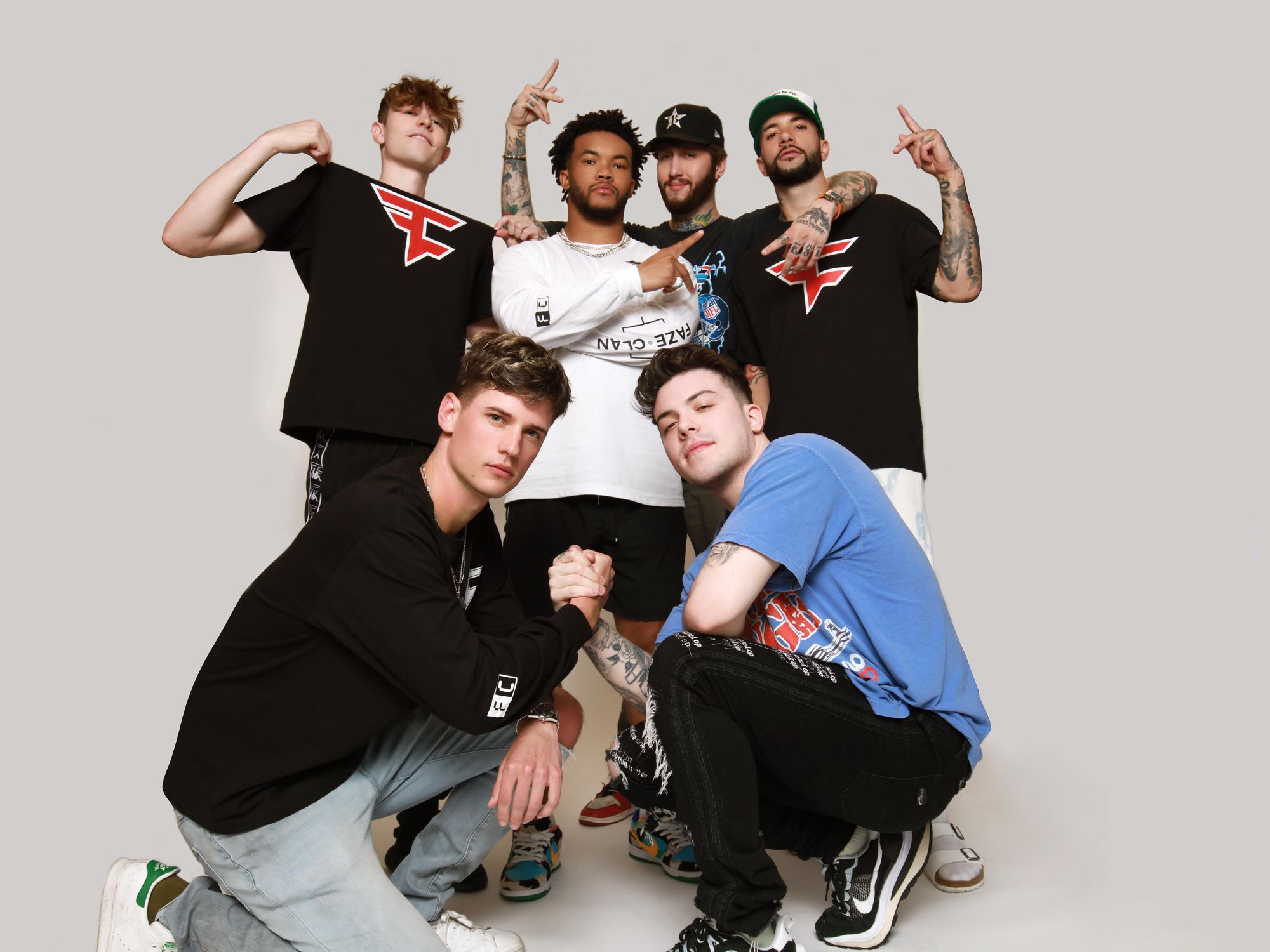 Courtesy of the FaZe Clan
According to a report last week in Forbes, FaZe Clan, an esports team owner and content powerhouse could soon be bankrupt. The company is failing to generate enough revenue, and what's more, once a "lock-up" agreement on the stock is lifted following FaZe's public merger in January, all FaZe employees will be able to sell shares if they wish.
The news comes as the talented gamers, streamers and influencers that make up FaZe's roster are seeing their follower counts grow by the day.
---
What's unclear is if the FaZe players themselves could jump ship. It's also uncertain if this talent has such a sizable fan base because they're tied to FaZe, or if they could take this following elsewhere if they were to defect.
It's worth asking though: what would motivate creators to wait that long, especially if they're offered lucrative solo deals? It could be about exclusivity; we haven't seen their contracts and it's possible FaZe has locked these players down for quite some time. The agency also invests heavily in talent, which might not be the case for other outfits looking to quickly capitalize on their celebrity to make a fast buck.
In other words, there might be companies eager to throw sponsorship deals at FaZe creators. But those companies might not provide the support, endless hype, and in some cases, living and working space the talent is used to. Also, some of these creators are already well-paid through their association with FaZe, which has incubated them since the beginning of their careers.

In a recent YouTube video, FaZe creator Lucas "FaZe Blaze" Mosing disclosed he was paid $15,000 for a three-hour stream. But, he noted that other creators make up to $50,000 for the same work. That's significant because brand deals are where these creators really profit. In a recent filing, FaZe disclosed it only makes an average revenue per user (ARPU) of 36 cents on YouTube. That's a paltry number even compared with some of its top talent on the platform and ironic since YouTube is FaZe's overall most popular platform. Overall FaZe's total reach is an estimated 526,268 million people, up from about 358,000 last year.
"It's been tough," Bilko said. "[FaZe are] not the only ones that are having a tough time monetizing, but they're also spending money to reach beyond that consumer and haven't been able to monetize them either."
If Mosing and other FaZe stars could maintain their followings but exit FaZe, would they still command the same lucrative brand propositions?

Most likely, the answer is yes. These deals are calculated chiefly by the prospective size of the influencer's network, not what platform or company they're loyal to. Just look at Tyler "Ninja" Blevins, the mega-popular streamer who leapfrogged his audience from Twitch to Mixer then back to Twitch two years ago.
FaZe's finances are also in peril partly because of an outsized investment in celebrity deals, which industry experts say are a mixed bag in terms of return on investment. They've also invested heavily in a demographic (Gen Z) that isn't paying off yet.
"We've seen a plethora of organizations tying celebrities to their brand that doesn't really have anything to do with the esports space, hoping that it will make them succeed, but it's rarely the case," said Felix LaHaye, founder and CEO of United Esports. "But overall, the celebrities of gaming, the influencers, and the players, are really the celebrity power that you should be looking to obtain and leverage."
So far, that strategy isn't yielding dividends. FaZe is still in the red; it lost $130.6 million in its third quarter.
"They've spent a lot of time, effort and capital, to break through to the more mainstream consumer," said Brendan Bilko, founder and creative director of Los Angeles-based sports brand agency studio Robin. Bilko cited FaZe rival Culver City-based esports outfit 100 Thieves as the only other similar company to have become mainstream names. But, Bilko noted, "the question becomes, by doing these mass [market] plays does that help their core business; are they reaching someone that's going to convert and become a paid customer in some way?"
Both Bilko and LaHaye said that celebrity investments rarely pay off. Bilko said that sometimes, he advises clients to go after micro-influencers instead, people with smaller and more loyal followings more likely to pay for products they hawk.
FaZe's CEO Lee Trink has been clear about his goals to bring FaZe into the mainstream the same way most sports are, and even spearheaded a deal with the NFL in August. But Trink's ambitions to turn his players into worldwide superstar athletes could backfire, if they outgrow the organization.
Bilko compared FaZe talent to traditional sports icons like Michael Jordan or Kevin Durant, who fans were prone to root for regardless of their team affiliation. "FaZe [has] a bunch of personalities that people really like and resonate with their core audience," Bilko noted. He added that since FaZe's esports business is clearly doing well, its players won't have a hard time finding work: "There's opportunities for them going forward."
Samson Amore
Samson Amore is a reporter for dot.LA. He holds a degree in journalism from Emerson College. Send tips or pitches to samsonamore@dot.la and find him on Twitter @Samsonamore.
https://twitter.com/samsonamore
samsonamore@dot.la