pearl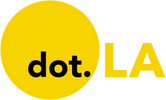 Get in the KNOW
on LA Startups & Tech
X
pearl
Image courtesy of Pearl
This is the web version of dot.LA's daily newsletter. Sign up to get the latest news on Southern California's tech, startup and venture capital scene.
Earlier this week, West Hollywood-based startup Pearl announced that its Second Opinion product had become the first AI-enabled device cleared by the Food and Drug Administration to read dental x-rays. Using the power of artificial intelligence, Second Opinion is meant to help dentists find maladies they'd otherwise miss through the eye test.

Getting FDA clearance is not easy, especially because Pearl had to prove its device could detect a variety of dental conditions (most medical devices have to prove only one capability). Pearl's CEO, Ophir Tanz, said it was a multi-year undertaking that entailed a 4,000-page clinical trial report.
There's a stark juxtaposition between a fast-paced tech world, where investors strive for needle-moving investments and a painstakingly slow regulatory process required to greenlight such technologies. Perhaps things would be easier if the FDA only regulated food and drugs; instead, it's in charge of overseeing an ever-growing universe of devices and apps that blur the line between consumer technology and medical equipment.
This is especially true as the pandemic has ushered in a new wave of health startups trying to address inefficiencies in the current system—from mental health apps built as a supplement or alternative to antidepressants and therapy, like Santa Monica-based Headspace Health, to virtual reality tools meant to provide at-home treatment for chronic conditions, like Van Nuys-based AppliedVR. (Both of those startups have received FDA approval for their products.)
By its own admission, the FDA isn't fully equipped to regulate some newfangled technologies, as that would require a clear understanding of how the technology works and a set of guidelines governing them. In 2018, then-FDA Commissioner Scott Gottlieb announced that that agency would begin creating better frameworks to address some of these shortcomings—but by all indications, progress is slow.
As a result, even if those technologies make it to market, it's difficult to ask clinicians to adopt them. What happens if they rely too heavily on a relatively unproven platform, and its faults get them sued for malpractice? What if a doctor disagrees with a piece of technology?
That's not to say the FDA should adopt the for-profit tech world's fast-and-loose style. After all, there's a reason regulatory processes are exceptionally deliberate and thorough. In a world where social media platforms can be used to meddle with democracies, imagine what a piece of health technology can do to the human body if not fully vetted and allowed to go awry. — Keerthi Vedantam

Courtesy of Pearl
Sign up for dot.LA's daily newsletter for the latest news on Southern California's tech, startup and venture capital scene.
A West Hollywood-based startup has received Food and Drug Administration clearance for what it calls the first artificial intelligence-enabled product that can read dental x-rays and identify cavities, plaque and other dental conditions.
Second Opinion is an AI detection platform created by Pearl, a dentistry startup founded in 2019 to leverage machine learning and AI to help dentists detect problems in otherwise healthy teeth. The startup raised $11 million in Series A funding in 2019 from Craft Ventures and Santa Monica-based Crosscut Ventures.
To develop Second Opinion, Pearl gathered over 100 million dental x-rays from dental practices and academic institutions. The AI platform points out discrepancies found in an x-ray and also serves as a patient communication tool, allowing dentists to show different models of a patient's teeth and point out problem areas.
"I do think that this is going to become very fundamental to the category [of dentistry] very quickly, and therefore will actually serve as a model for the rest of medicine—for how to infuse and deploy a AI widely at scale, with the ultimate benefit and potential of really elevating the standard of care in a provable way," Pearl founder and CEO Ophir Tanz told dot.LA.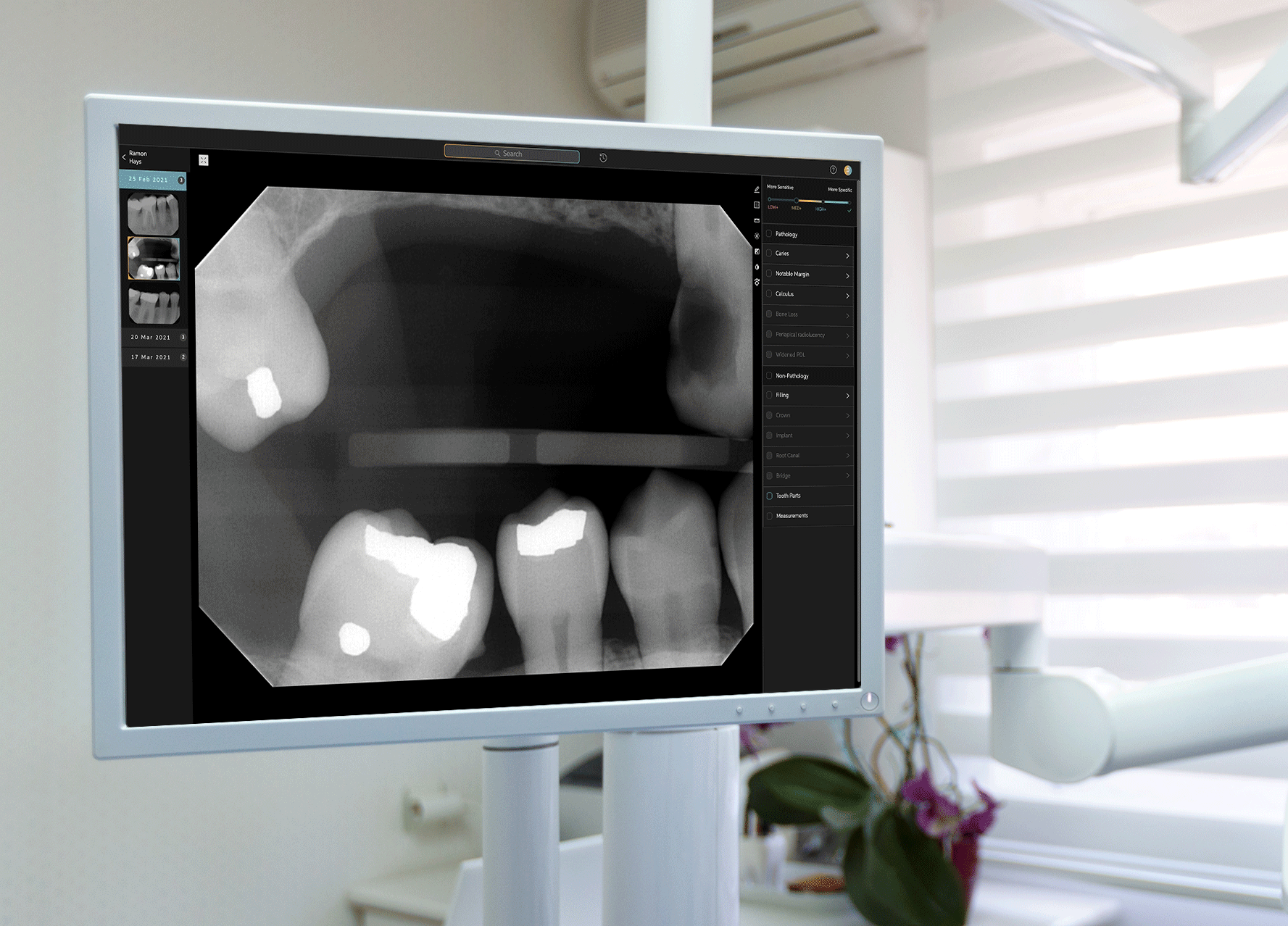 Pearl's AI program examine teeth.Courtesy of Pearl
The FDA's clearance comes amid ongoing skepticism from some within the medical community about the effectiveness of AI applications. A presentation made by the American College of Radiology to the FDA in 2020 reported that 95% of clinicians thought AI was too inconsistent or inaccurate to be used by medical practices. Though the FDA is the largest regulatory body in health care, it has no consistent framework for signing off on a piece of AI that can guide diagnostics, such as the number of reference images used, the diversity of its dataset or its accuracy rate. This has slowed down the clinical adoption rate of such technologies—and while the FDA has proposed a framework to address some of these challenges, nothing has been implemented yet.
Second Opinion's journey to receiving FDA clearance involved a multi-year process to test every single use case that the platform is trained to do—such as identifying tooth decay, plaque, bone lesions around a tooth and a handful of other discrepancies in otherwise-healthy teeth. Receiving FDA clearance entails a separate and different process than receiving FDA approval; while the former indicates that a product is as good as existing alternatives already on the market, the latter requires a different set of processes for more novel or riskier products to prove that their benefits outweigh potential drawbacks. Tanz noted that the FDA sought only clearance for Second Opinion, and neither required nor asked for approval to allow the product to be marketed in the U.S.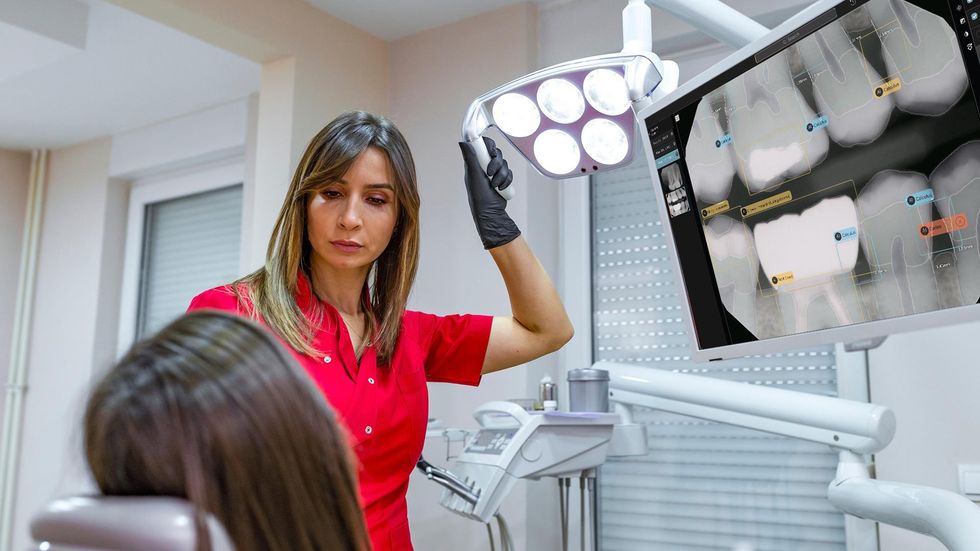 A patient goes under the lights in the dentist's office.Courtesy of Pearl
Though some critics claim that AI can't pick up on certain nuances that a human dentist might, Pearl contends that those critics often fail to account for the counter-argument of human error. Through the nonprofit Dental AI Council, the startup commissioned a study that found when presenting a panel of 136 dentists with an X-ray to review, roughly half of them found a cavity, while the other half found none.
Tanz said he is not interested in expanding Pearl's services into radiology at large, and acknowledged that bottlenecks in the FDA process make it harder to develop, clear and adopt similar technology. Already, the startup has received regulatory approvals from Canada, Australia, the U.K., the European Union and the United Arab Emirates, and is working with roughly 4,000 dental organizations and radiograph manufacturers.
"We think of this as a utility, kind of like water or power," Tanz said. "You're not going to have any dental practice where this is not going to be powering the radiographic side of things… We really do believe that this will be integrated into every practice in the world in a relatively short period of time."
Update, March 10: This article has been updated to clarify the difference between FDA clearance and FDA approval, and to specify that Pearl's Second Opinion product did not require FDA approval to be marketed in the U.S.

From Your Site Articles
Related Articles Around the Web