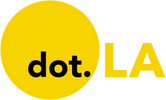 Get in the KNOW  
  on LA Startups & Tech  
X
commons.wikimedia.org
Meet the New Santa Barbara Venture Fund Eyeing Software Startups
Samson Amore
Samson Amore is a reporter for dot.LA. He holds a degree in journalism from Emerson College. Send tips or pitches to samsonamore@dot.la and find him on Twitter @Samsonamore.
01:46 PM | June 02, 2022
A new venture fund based up the 101 isn't letting the current market slowdown curb its appetite for new software startups.
Santa Barbara Venture Partners has officially closed its first, $11 million investment fund, the company told dot.LA, with the primary goal of backing software-as-a-service (SaaS) companies based predominantly in Southern California.
---
The Santa Barbara-based firm was founded in 2020 by former tech entrepreneur Dan Engel, who said that he looks to invest in companies that can weather the storms of tumultuous capital markets. SBVP claims a strict set of criteria for its portfolio companies; Engel said it won't invest unless a startup can prove it's already conquered product-market fit and is generating at least $3 million in annual revenue, with an emphasis on companies with subscription-based revenue models and annual growth rates of at least 75%.
"We invest at a stage when product-market fit has already been figured out," Engel told dot.LA. "We don't want to take that risk, because too many times it doesn't end up getting figured out, and an investor ends up with a goose-egg zero."
The firm plans to invest in startups that are anywhere from the seed stage up to their Series D round, and which have the potential to deliver a 3x-to-6x return in at least a seven-year time span, Engel added.
"We try to invest in businesses that are really hard to screw up," Engel noted, half-jokingly.
So far, SBVP has backed nine companies out of its debut fund with an average check size of about $850,000, according to Engel. The fund recently saw its first exit via San Diego-based nonprofit fundraising platform Classy, which raised $118 million in a Series D round last year before being acquired by GoFundMe this January.
While he's cautious about backing companies that don't have a clear track record of growth, Engel did say he's optimistic about the current state of the tech startup environment despite increasingly sluggish market conditions. He noted particular optimism about SBVP's chosen software market.
"Every time SaaS is down, it comes roaring back up," Engel asserted. "It's got real advantages to it as an investment—such as having the ability to weather storms that others can't, [like] much more capital-intensive businesses that don't have predictable recurring revenue."
Still, there is at least one company in the SBVP portfolio that's been directly affected by stagnating IPO markets—with Classy originally planning to go public before opting to shelve its Nasdaq ambitions
"The M&A market I don't think is too different at the moment; maybe multiples are down a little bit. The IPO market is certainly on hold at the moment, and that affects us too," said Engel, who worked in customer acquisition and marketing for the likes of Google before co-founding Santa Barbara-based fintech software startup FastSpring. He also served as FastSpring's CEO prior to its 2013 acquisition by L.A.-based investment firm Pylon Capital.
Other recent SBVP investments include Hydrosat, a satellite thermal imaging company that graduated from Techstars' aerospace accelerator in Los Angeles; and Berkeley-based Voltaiq, which makes software to analyze the efficiency of electric vehicle batteries. The remaining investments from the new fund include Bark Technologies, Specright, Nice Healthcare, Jackpocket, Rad AI and Curri. Engel said over 70% of the fund is already invested, including via sidecar deals.
Samson Amore
Samson Amore is a reporter for dot.LA. He holds a degree in journalism from Emerson College. Send tips or pitches to samsonamore@dot.la and find him on Twitter @Samsonamore.
https://twitter.com/samsonamore
samsonamore@dot.la
05:00 AM | February 15, 2023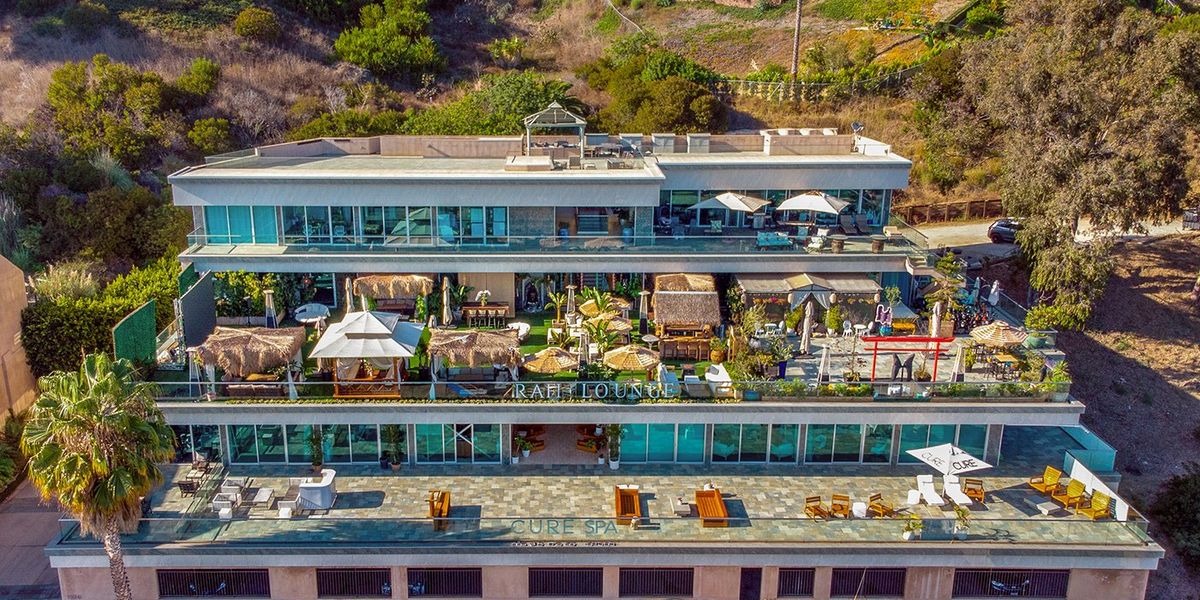 Photo: Rafi Lounge
Set in the foothills of Eastern Malibu across the street from Robert de Niro's Nobu, the Rafi Lounge, a NFT-powered wellness center and coworking space, somehow looks like both a beachfront country club and a swank monastery. On a clear day, you can see Catalina Island across the ocean. The sign above the entrance says, "Welcome, please allow us to reintroduce you to yourself."
Pushing through the braided rope entryway and passing a tranquil stone Buddha head waterfall, I arrived just after a yoga class former playboy model-turned "Dancing With the Stars" host Brooke Burke finished. The central open space that usually houses yoga mats or stationary bikes has been cleared off, and the giant projection screen behind the small stage is playing a tranquil plant video – an hour earlier, a larger-than-life Burke was on it helping clients "booty burn."
The building – which used to belong to a venture capital firm – has been totally transformed to look like nature's reclaimed it, dotted with lemon trees and cloaked in ornamental faux grass carpeting. Buddha statues are in every corner, some larger than five feet. On the way to one yoga room, there's a small shop selling pricey essential oils, Rafi Lounge merch, and CBD gummies. On the wall of the shop hang three breathtakingly detailed portraits of indigenous peoples made by the founder with charcoal. There's some construction ongoing, as they're converting former corner offices into hot yoga saunas and a spa.
On the day of my visit, the place is bustling with staff who are lugging boxes of Himalayan salt panels to install in the hot yoga room. Israeli-born Kung-Fu master and former monk Rafi Anteby, the founder of the eponymously named space, tells me that after our chat he plans to paint them all black to match the walls. No detail is too small to notice, something evident in his Mandala work.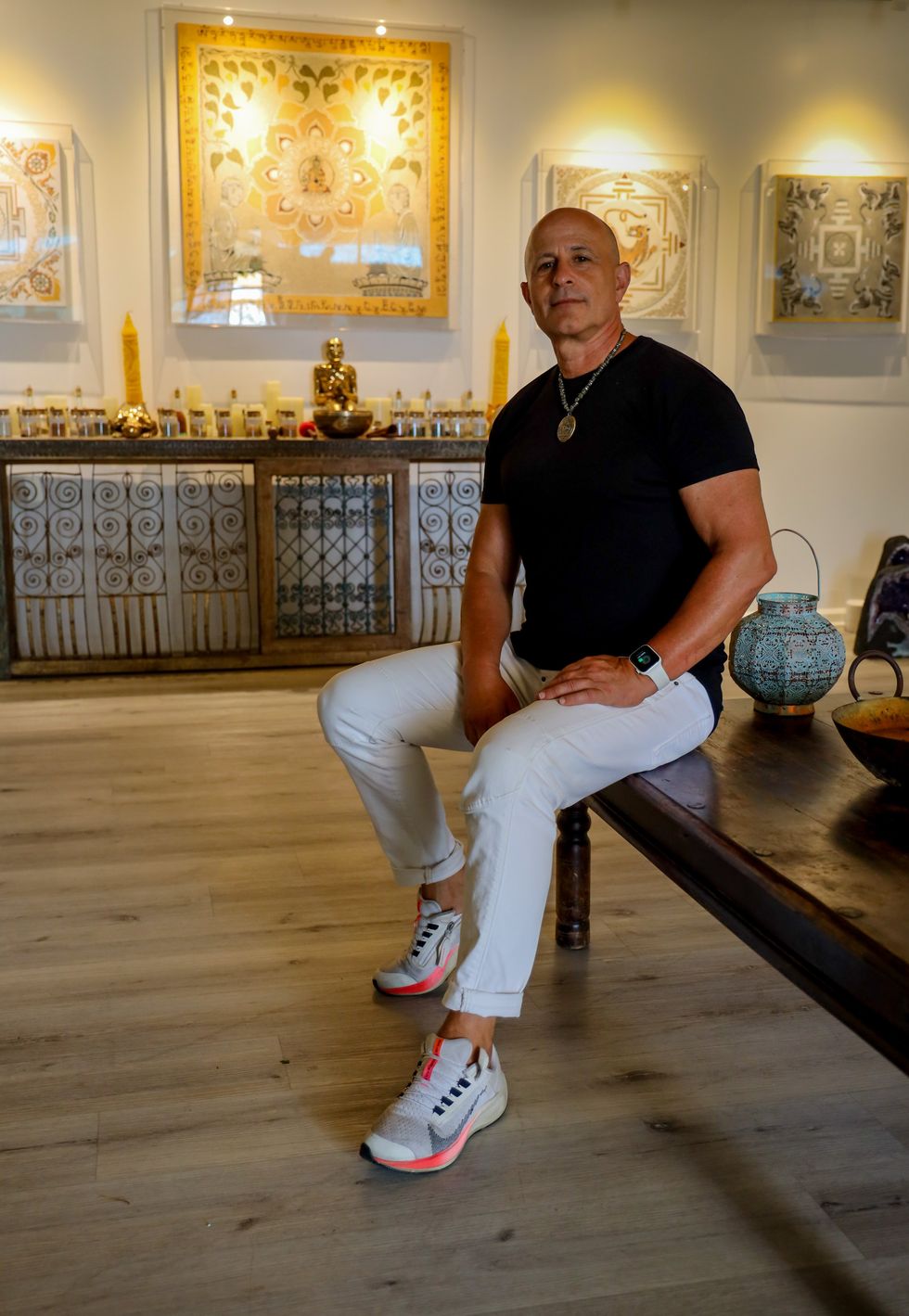 Rafi Lounge founder, Rafi Anteby, pictured here with his Mandala and sand collections. Photo: Rafi Lounge
The Rafi Lounge opened last year on November 10—the day before crypto exchange FTX went bankrupt. "Everyone said Rafi, go into a shutdown, don't do it," Anteby said. "I said I can't, because I pre-sold to members and I promised them [the launch is] what will happen."
Still, Anteby felt he couldn't renege on his promise to open the lounge to those who did buy in, so he forged ahead. So, what do NFTs have to do with a wellness center?
Each, according to Anteby, corresponds to a level of access. The least expensive, Unity, is the lowest tier and gives holders access to virtual classes. The second tier, Mindful, encompasses physical and virtual access to the Lounge. And the highest tier selling for $5,500, Awakened, are the ones Rafi is selling individually that act as an all-access pass to the Lounge and its benefits and events (including, Anteby said, "spiritual yacht parties"). Both Mindful and Awakened NFTs are lifetime memberships to Rafi Lounge, and include free access to annual retreats it hosts.
But facing the changing seasons of the crypto market and unwilling to sacrifice his brand by letting the Rafi Lounge tokens be resold to oblivion on public markets, Anteby took the drastic step to control his NFT inventory – buying up the remainder a mere day after the minting.
Anteby admitted he "lost a quarter of a million dollars" between creating and buying the NFTs back. But he said it was worth it: "I'm going to take each because I want to control who's coming to my lounge. I want to know that they will be my advocates as well."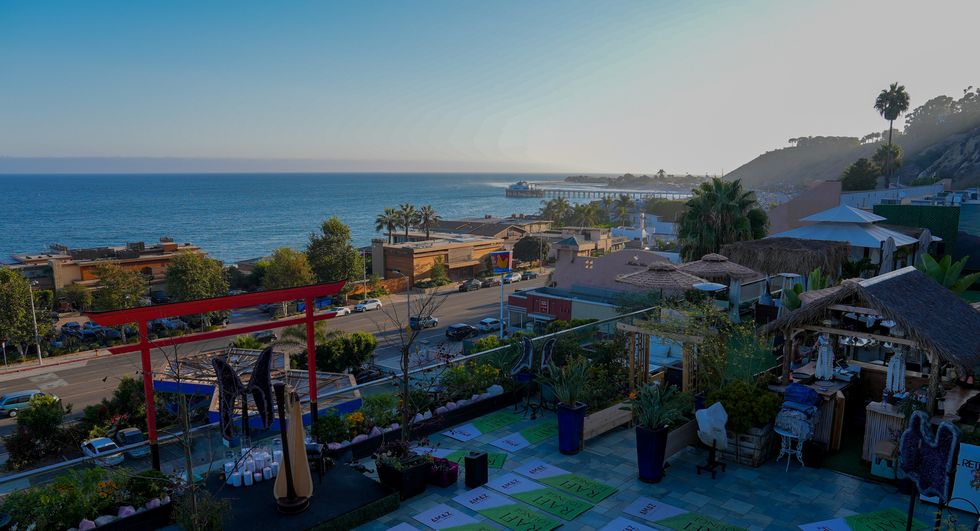 A view of the Rafi Lounge in the afternoon, before a yoga class. Photo: Rafi Lounge
Currently, there are 100 members, 55 of which are lifetime NFT holders. The 6,000 square-foot rooftop lounge is also open to the public. Which is to say, anyone can buy a 10-day pass for $250, pay the $40 fee for individual classes or come to public events. One of those people is Amie Yaniak who was diagnosed with stage four cancer last May that has since metastasized into her bones.
"I've never been anywhere like this. This was the first class I've done since the cancer, and it was just so cleansing," Yaniak says. While she's not a member, Yaniak told me she was interested in returning for more classes.

In addition to people like Yaniak, Anteby is also curating a more select crowd of well-to-do celebrities that can act as brand ambassadors for the lounge. He said he wants it to be a sort of more laid-back SoHo house, where top minds converge on the Pacific Ocean to make deals and network. Some of the names dropped during my tour of the property included Jamie Foxx (who Anteby calls a good friend), Chris Noth, Gladys Knight, and Equinox co-founder Lavinia Errico, whom I actually briefly met, since she's a member of the Lounge's advisory board.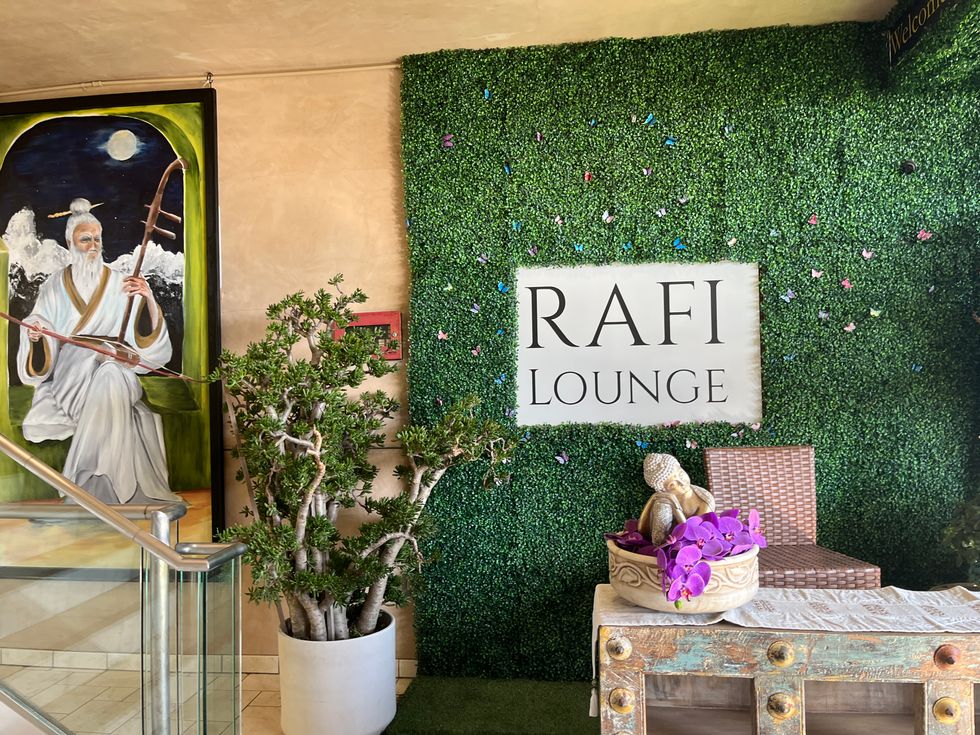 The lounge's entryway and check-in. Photo: Samson Amore
As Tame Impala wafts from the lounge's speakers, Anteby tells me stories of getting Taoist monks drunk at karaoke bars and studying medical qigong and tai chi in China. Anteby hung the intricate mandalas on the walls of a yoga room and he says they take around two years to complete as he carefully places individual grains of sand and uses tree sap to preserve their form. The mandalas are meant to be a contemplation of man's relationship with nature, which is partly why Anteby designed the NFT versions of them to resemble a sort of elemental fusion that combines water, fire and earth.
Owning an NFT also corresponds to owning a fraction of the Malibu Mandala Rafi made that hangs in the lounge.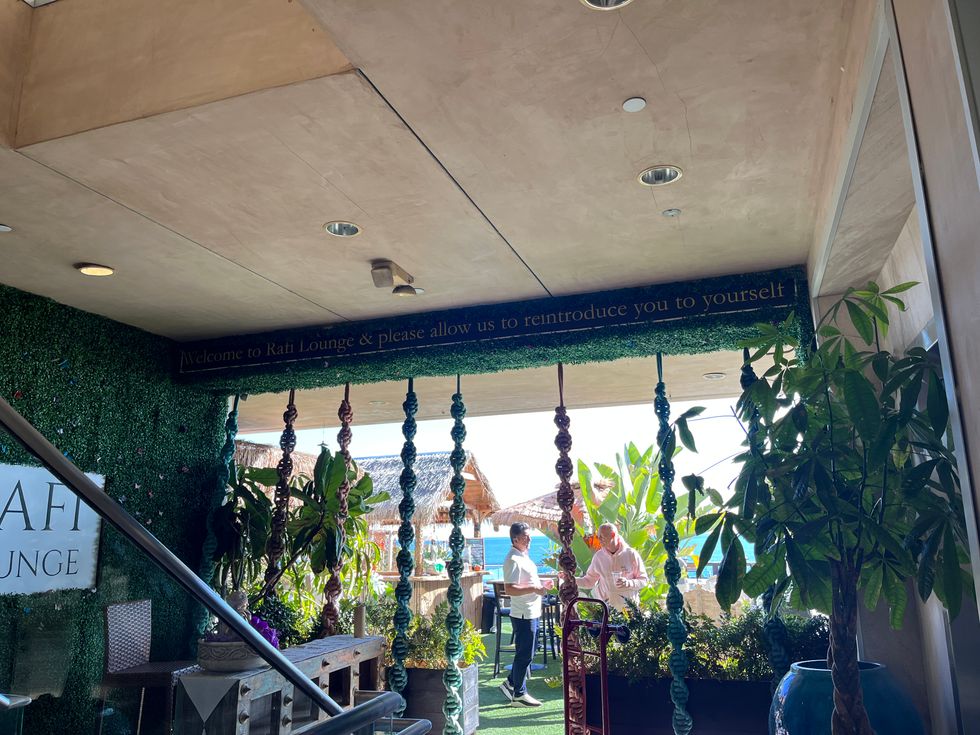 Anteby, right, speaks with a partner at his lounge in Malibu.Photo: Samson Amore
While Anteby admits the launch hasn't netted him any profits yet and said he's out around $1 million launching the place, he's determined to turn the Rafi Lounge into a franchise and has plans to open future locations in other cities big into tech and wellness like Miami, Scottsdale, Ariz., Newport Beach, and Austin.
Besides the obvious cases like Yaniak's, Anteby said he thinks the larger tech community needs a breather. "They all have digital burnout," he said. "It's more than just me helping you to breathe. You need to take care of yourself, and here people do that all the time."
Samson Amore
Samson Amore is a reporter for dot.LA. He holds a degree in journalism from Emerson College. Send tips or pitches to samsonamore@dot.la and find him on Twitter @Samsonamore.
https://twitter.com/samsonamore
samsonamore@dot.la
04:00 AM | January 23, 2023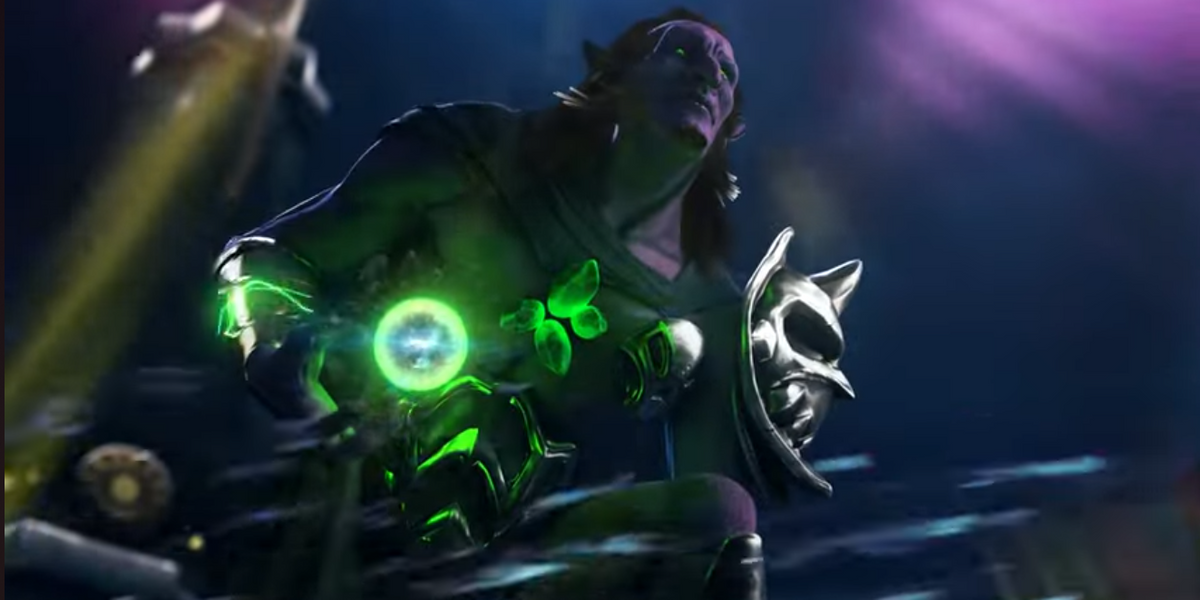 Plai Labs
Two leaders of Culver City-based mobile gaming outfit Jam City recently defected to start their own venture, a metaverse gaming studio by the name of Plai Labs.
Pronounced "play," the Web3 gaming company is led by Jam City's co-founders Chris DeWolfe and Aber Whitcomb.
DeWolfe previously held the role of CEO at Jam City, and Whitcomb was CTO. The two were responsible for kickstarting the rise of social networking when they launched MySpace together back in 2003, and ran the company for about six years before selling it to News Corp. for $580 million. Now, their latest venture is bringing together all the buzzwords the tech investing community loves to hear – Web3, generative AI, blockchain, gaming and NFTs.
The parting of ways with Jam City was amicable, both sides said. "As standalone businesses, each company is better positioned with enhanced flexibility to pursue avenues of growth," Jam City's new CEO Josh Yguado said in an email. "Chris is a serial entrepreneur who has been at the forefront of every evolution of the web, and I look forward to seeing how he and Aber shape Web3 with Plai Labs."
In an interview with dot.LA, CEO DeWolfe said Plai Labs is the fourth startup he's founded with Whitcomb, but the first that's focused exclusively on Web3.
The company's first product is a metaverse called Massina, which is home to its first blockchain game, "Champions Ascension." The game, currently being built by a team of 50 people, is a massively multiplayer online role-playing game (MMORPG). With elements that remind of Activision Blizzard's hit "World of Warcraft," the game allows players to choose a variety of character classes and the ability to battle it out in a large-scale colosseum arena, go on quests, build and compete in custom dungeons and trade digital items.
What makes "Champions Ascension'' unique is that players can choose to own their characters in the form of an NFT. Plai Labs sold its first NFT batch in February 2022, and early adopters who bought the NFTs were granted access to a beta version of the game last September.
Referred to as "Champions," the NFTs are currently selling on Opensea for as much as 55 ETH (over $90,000), but on average they mint for around .7 ETH (around $1,150). There's also an NFT collection of pets for your Champion, which are cute alien-looking creatures that have their own unique skills and traits.
Right now, you have to own an NFT to participate in the game. Plai plans to offer more Champions in an auction next week with additional plans to open the platform up to players who are interested in experiencing the world without owning an NFT, spokesman Josh Brooks told dot.LA.
In addition, DeWolfe told dot.LA that the plan is for Plai to build out an artificial intelligence backed by generative AI (like ChatGPT or Midjourney) that allows users to create and upload their own digital assets to the game. "For example, their own dungeon crawling [and] their own characters within the games," DeWolfe explained. "We kind of see our mission as reinventing social from the ground up… Instead of having this massive group of people creating content every day, it's a bit like MySpace, or like Roblox, where your community is creating content."
Plai Labs is backed by Andreessen Horowitz (a16z), which led a $32 million seed round that closed Jan. 13. In a blog post, a16z investors Andrew Chen, Robin Guo and Arianna Simpson said they invested in the company because they "believe that the future of social networks begins with games."
DeWolfe told dot.LA, "the investment from a16z validates our vision and validates everything that we've been working on for the last year and a half."
Though it's still early days for Plai and "Champions Ascension," the Discord set up for early-adopting NFT buyers has over 230 users and the game's YouTube page has nearly 7,900 subscribers.
"It's a big, audacious project but people are loving it. The retention for the folks that are in the world is off the charts," DeWolfe said. "The folks that are in the world are also owners and the floor price of all the NFTs has gone up by 30%, versus the rest of the NFT world [where] there wasn't any real utility with those entities."
DeWolfe drew a distinction between Plai Labs' NFTs, which have a clear utility, and other NFT projects that have seen their worth wildly fluctuate because they don't generate value from a specific use case.
That said, the gaming community remains divided on blockchain games, partly because it's still a developing genre. Attempts by big studios like Square Enix, EA or Ubisoft to create play-to-earn games on the blockchain have been met with derision and dismissed as a cash-grab.
To that end, DeWolfe said he believes that his and Whitcomb's track record of building quality titles at Jam City like "Cookie Jam" and "Harry Potter: Hogwarts Mystery," along with their expertise in creating communities online will allow Plai Labs to sprint where others have stumbled. "Along the way we've learned a lot about social, gaming and Web3," DeWolfe said. "It was always our thesis from the very beginning that Web3 had to deliver something that the previous web didn't, which was utility, ownership and portability."
Editor's note: Jam City and CEO Josh Yguado are investors in dot.LA.
Samson Amore
Samson Amore is a reporter for dot.LA. He holds a degree in journalism from Emerson College. Send tips or pitches to samsonamore@dot.la and find him on Twitter @Samsonamore.
https://twitter.com/samsonamore
samsonamore@dot.la