tripp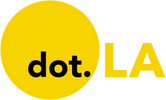 Get in the KNOW
on LA Startups & Tech
X
tripp
Courtesy of Tripp
This is the web version of dot.LA's daily newsletter. Sign up to get the latest news on Southern California's tech, startup and venture capital scene.
Every now and then, I get an email about a startup that's littered with vague buzzwords—"Web3" and "metaverse" are the current favorites—which are often hamfisted into a business strategy that, for many of these companies, has already existed for years.

Yesterday I wrote about Tripp, the Los Angeles-based virtual reality meditation startup that raised more than $11 million to build a "mindful metaverse," per its press release and website. The company has recently acquired a handful of similar platforms like EvolVR, which deploys avatars to let people meditate together in groups via VR headsets or mobile devices. Among Tripp's investors is "Pokémon Go" developer Niantic, which is partnering with the startup on augmented reality (AR) offerings.
I'm still a little unclear on the difference between something that's simply virtual reality and when that virtual reality becomes part of the "metaverse." But as a health tech reporter, Tripp's goal of carving out a meditative online space harkens back to the early days of what we now call Web 2.0.
Anyone remember the "Sims"-like virtual world Second Life? Health organizations like the CDC and the National Library of Medicine built entire worlds in Second Life to create health-related interactive content. One medical professor built a women's health center in Second Life that talked about the importance of breast exams.
"Virtual worlds provide an excellent opportunity for users to 'model' healthy behaviors," the CDC wrote in a 2010 paper. "When used effectively, virtual worlds can provide a safe and engaging environment where users learn the positive and negative consequences of health decisions and the skills to make healthier choices."
Today's "virtual worlds" look a lot different, with the advent of VR headsets making it easier than ever for patients to experience immersive treatments. L.A.-based AppliedVR burst onto the scene in 2015 to soothe chronic pain by stimulating other parts of their brain through intense visual and audio experiences. Tripp, for its part, guides users through meditations as they watch trippy, 3D visuals like giant animated mushrooms and glowing flowers. These platforms evoke what Brennan Spiegel, a doctor at Cedars-Sinai Los Angeles who directs the medical center's digital health and virtual reality programs, described as a "pharmacy of VR" where virtual reality experiences can be tailored to patients' specific ailments.
So while I'm still a bit skeptical about what a metaverse exactly is, I have no doubt that companies like Tripp can find some use in it. — Keerthi Vedantam

Image courtesy of Tripp
Tripp, the Los Angeles-based virtual reality company simulating psychedelic experiences to alleviate depression and anxiety, has acquired VR meditation community EvolVR, it announced Thursday.

Financial terms of the deal were not disclosed. The acquisition comes seven months after Tripp announced an $11 million funding round, as dot.LA reported at the time.
EvolVR is a project from the Atlanta-based Center for Progressive Renewal, a unit of the United Church of Christ. Launched in 2018, the platform describes itself as one of the first and largest live VR meditation communities, with more than 40,000 participants. It deploys a social mediation tool called AltspaceVR that turns each of its users into avatars who then sit together to meditate. EvolVR says it has led more than 1,500 free public meditation events attended by people from three dozen countries.
The acquisition will give Tripp access to EvolVR's large community of meditators. Tripp will power EvolVR's 21 weekly live meditation sessions on its mobile app and VR platforms like Oculus and Playstation VR. EvolVR's founder and CEO, Rev. Jeremy Nickel, will beecome Tripp's vice president of community and live events.
EvolVR is yet another notch in Tripp's growth. In August, the four-year-old startup
acquired
Utah-based psychedelic therapy app PsyAssist, while it
announced
an augmented reality partnership with "Pokémon Go" developer Niantic in November.
By the time Nanea Reeves was 16, she had seen the disastrous effects of substance abuse on her mother and sister, and had spent time recovering at a psychiatric hospital where a therapist introduced her to meditation and breathing techniques that helped her cope with the chaos that surrounded her.

"It was a tool that really gave me space to insert pauses when I was having these big feelings, and start to train my brain on the decisions I was making at any given moment," she said.
Since then, both Reeves' mother and sister passed away from drug abuse. A new tragedy, the loss of her husband to cancer, spurred her next venture, aimed at spreading the coping techniques she'd been taught.
In 2018, she co-launched TRIPP, a virtual-reality meditation experience that mimics aspects of psychedelics to help people cope with chaos or destruction in their lives. The company announced on Friday it raised $11 million led by Mayfield and life science VC firm Vine Ventures, bringing its total funding to $15 million.
Its technology guides users through a breathing meditation that lasts anywhere from 10 to 30 minutes while their eyeline is littered with neon-colored shapes, pulsating flowers, blurred, slow-motion movements and other abstract, kaleidoscopic visualizations. The experience is meant to mimic what one might see while hallucinating on psychedelics without having to actually take psychedelics. Users can customize their own visuals through a program called TRIPP Composer.
The company did research on soundscapes and gameplay mechanics to bring users a sense of euphoria and calm throughout the meditation.

"What could you experience in VR that you can't in real life? A sense of feeling like you're floating in space, and moving through environments while you're sitting still in reality," Reeves said. "We wanted to trigger states of awe and wonder."
The psychedelic visual leans into what longtime Johns Hopkins psychedelics researcher Matthew Johnson called "the mystical experience" - the part of consuming psychedelics that isn't rooted in secular sciences, but rather in individual feelings.
TRIPP is one of many VR apps available on Playstation VR and Oculus (she was an early investor of Oculus herself) that facilitates meditation. Subscriptions go for $4.99 a month; the company has streamed more than 2 million wellness sessions to date.
But it's not the only one using gaming technology to trigger a biological response. Last year, Boston-based video game company Akili Interactive developed the first Food and Drug Administration-approved video game to treat ADHD, an executive function disorder, in children. Los Angeles' Cedars-Sinai Medical Center is using VR for physical therapy, since it has the ability to connect the brain with its ambulatory functions. L.A.-based AppliedVR recently teamed up with the Department of Veterans Affairs to combat chronic pain among veterans.
TRIPP, like Santa Monica-based Headspace, another wellness app, is also undergoing clinical trials to test its efficacy as a therapeutic device. And, as the larger industry of psychedelic therapies grows, TRIPP plans on leveraging its platform to integrate with therapy trips.
"We're not trying to replicate or simulate, but there are certain inherent properties that can trigger awe or self-connection. It's not aggressive or taking you over completely like a psychedelic," Reeves said.