climate technology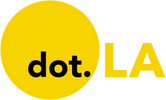 Get in the KNOW
on LA Startups & Tech
X
climate technology
Courtesy of Divergent Technologies.
Divergent Technologies wants to radically change automotive manufacturing with 3D printing, smarter software and an entirely new approach to assembly. A new $160 million round of funding should help the Torrance-based startup on that mission.
Divergent unveiled the Series C round on Monday, announcing investors like businessman (and 2020 Democratic presidential candidate) Tom Steyer and former Goldman Sachs president John L. Thornton, who has joined the company's board of directors (Thornton also currently sits on Ford Motor Co.'s board). Bloomberg reported that London-based investment firm Hedosophia also participated in the round, which values Divergent at more than $1 billion and adds to $200 million in previous funding from the likes of Horizons Ventures and Altran Technologies.
The company's technology combines generative design and 3D printing to create custom-tailored components for auto parts manufacturers. Its software inputs the volume of the part, where it needs to connect to the rest of the vehicle and what kind of loads it needs to tolerate. The computer then calculates the optimal shape and design for the final product; designs can be optimized for weight, strength, cost and other parameters. Once a design is selected, it's constructed, layer by layer, by one of Divergent's printers, and then assembled autonomously.
"It's an entirely new production system that we've created from scratch," Divergent senior vice president Lukas Czinger told dot.LA. "If your cost target changes, or your mass target changes, or your design volume changes, or you want to quickly introduce a variant to your car. Within days, literally, we can design, print and assemble that new design."
Czinger was tight-lipped about which specific auto manufacturers the company is working with—but said Divergent would be making announcements this summer, and that three of the original equipment manufacturers (OEMs) it is working with "are within the five largest OEMs in the world." Czinger confirmed that some of the car models that Divergent is designing for are electric vehicles.
In addition to making auto manufacturing cheaper and faster, Divergent also claims its system can reduce the industry's carbon footprint by reducing waste and improving efficiency. Steyer—an environmentalist who made climate change a major part of his presidential campaign platform—said Divergent is "one of the companies I'm most hopeful will have an important impact on our ability to combat climate change" in a statement.
"Zero-emissions vehicles are an important part of a greener future, but if we can't reduce the environmental costs of building them in the first place, their impact will never be fully realized," Steyer said. "Divergent's technology can change that."
Divergent said it will use the funding to scale up its manufacturing facilities, with plans for new factories in the U.S. and Europe "starting in 2024."
From Your Site Articles
Related Articles Around the Web
This is the web version of dot.LA's daily newsletter. Sign up to get the latest news on Southern California's tech, startup and venture capital scene.
The weather is warming, the clocks have sprung forward, spring is officially here and summer looms not far ahead. Of course, there's also a drought status in California that ranges between "severe" and "extreme," and the specter of yet another devastating fire season. It's time we talk about the electrical grid again.

Each summer, Californians are reminded of just how fragile our current grid is. As the risk of wildfires increases, utility companies are forced to shut off power to tens of thousands—if not hundreds of thousands—in order to mitigate the risk of catastrophe. Blackouts born from heat waves, poor planning and a changing climate remain a fact of life in the Golden State.
Much of the problem stems from the fact that our current infrastructure is extremely centralized. Power is produced in large quantities in a few locations, and sent long distances across a few transmission lines to many end users. Look at the Goleta Load Pocket, for instance: The entire coastal region from Carpinteria to Point Conception is essentially powered by one set of transmission lines (shown in purple below), which run through the rugged terrain of Los Padres National Forest.

Courtesy of Clean Coalition
This sort of risk exposure has prompted stakeholders to start thinking about microgrids, which essentially turn the traditional paradigm on its head. Instead of tons of power coming from one spot, microgrids operate on the principle that a little bit of power should come from many spots. That way, if one energy source goes down, it doesn't affect an entire region, while other microgrids may even be able to lend some of their power to help impacted areas. Central to this philosophy is the logistical challenge of generating power in many different places—but with renewables, especially solar, outstripping coal and natural gas in terms of price per kilowatt hour, the microgrid appears viable if not attractive.

Los Angeles is already taking notice. The city has a slew of microgrid projects in various states of development—from solar powered microgrids that charge LADOT's ever-growing fleet of electric buses, to a port terminal that runs all of its equipment and operations on clean electricity decoupled from the larger grid. Last fall, L.A. County even proposed a $41 million program to create a regional microgrid agency tasked with bringing together stakeholders and identifying opportunities to implement the technology across a huge swath of Southern California. Other projects—like a 170-kilowatt solar microgrid combined with a 60-kilowatt battery at LADWP's La Kretz Innovation Campus—are already up and operating.
What's especially interesting is how easy some of these projects have been to sell. Usually, future-proofing and risk mitigation programs are hard to implement, because humans are very bad at evaluating and planning for existential risk (see: the ongoing climate crisis). Meanwhile, political terms usually end before the gains from long-term investments are realized, meaning some other politician gets to take credit for an officeholder's thoughtfulness. (God forbid he's from the other party!) But adding renewables like solar, wind and hydrogen to increase grid stability comes with one particular benefit that makes it immediately more palatable to stakeholders: cheaper energy.
Returning to the Goleta Load Pocket, we find one great example of this principle in action. In partnership with the nonprofit Clean Coalition, the Santa Barbara Unified School District is currently operating six solar microgrid sites spread across Santa Barbara County. Schools are natural candidates for solar power; they usually have tons of rooftop space and large, open parking lots that can be fitted with solar canopies.
According to Clean Coalition, the future grid resiliency that the district gained through implementing the project is valued at $6 million. That's great—but when you consider that the district is projected to save another $8 million in energy costs whether anything goes wrong or not, the decision becomes a no-brainer.
To meet its lofty climate goals, California will need microgrids of varying scales and energy types quickly. Finding the political will for such a transition—and making it palatable to utility companies that have long had a stranglehold on power in the region—will be the hard part. But if the costs can be hedged through short-term energy savings, we may actually be able to keep the lights on the next time the Santa Ana winds roll through.— David Shultz

This is the web version of dot.LA's daily newsletter. Sign up to get the latest news on Southern California's tech, startup and venture capital scene.
As Russia and Ukraine remain at war, the European Union is having an energy independence crisis. After China, the biggest importers of Russian oil are Germany and the Netherlands, while the likes of Poland, Slovakia, Finland and Lithuania get more than 50% of their total oil imports from Russia, according to the International Energy Agency.

Last week, the EU announced a plan to phase out Russian fossil fuels. In some ways, the strategy looks eerily similar to what's happening in California right now—especially when it comes to hydrogen, which is swiftly emerging as a clean energy option.
"We simply cannot rely so much on a supplier that explicitly threatens us," European Commission President Ursula von der Leyen said in a speech to the European Parliament. "In the long run, it is our switch to renewables and hydrogen that will make us truly independent."
The plan, called REPowerEU, outlines both short- and long-term solutions for achieving energy independence and states that "terminating [Europe's] dangerous overdependence on fossil fuels from Russia can be achieved well before 2030." The strategy focuses on using hydrogen as a way to decarbonize industry—specifically calling for a "hydrogen accelerator" to build out infrastructure and replace demand for Russian gas with up to 15 million tons of renewable H2. According to Hydrogen Europe—an organization of more than 300 companies invested in expanding the gas' role in the path towards carbon neutrality—the accelerator program should be focused on identifying existing pipelines that can be repurposed to carry hydrogen.
In California, the situation is both different and similar in various ways. The United States is mostly energy independent at this point and Russian oil imports are now officially banned, but the complexities of the global oil market often make it cheaper to export our oil and import oil from other countries. The U.S. basically does everything when it comes to oil: we produce it, we export it and we import it. It must be a real trip to be on an oil tanker out in the middle of the ocean, and pass another oil tanker going back to where you're coming from. (You'd think a phone call would save a whole lot of trouble.)
But global economics aside, the challenge of transitioning to a future devoid of fossil fuels remains urgent—and hydrogen, especially in California, has been rapidly picking up momentum. SoCalGas has unveiled Angeles Link, an ambitious project to deliver hydrogen through its existing natural gas pipeline architecture. The utility is also building a prototype home that runs on a hydrogen microgrid. A slew of waste-to-hydrogen companies are popping up, offering ways to remove carbon dioxide from the atmosphere and turn it into hydrogen. And companies like Universal Hydrogen are trying to decarbonize the most stubborn sectors of the economy through the gas.
Hydrogen-powered electricity may never become as cheap or efficient as that powered by solar or wind, but the gas has benefits that make it attractive to California and Europe alike—especially when matters are time-sensitive, such as the urgent need to cut funding to an adversary's war effort or a looming climate apocalypse.
For one, hydrogen is already storable and transportable, and with the proper infrastructure can serve as a piece of the intermittency puzzle—providing electricity to the grid when demand is high, and wind and solar sources may be lower than usual. Electrolyzers—the machines that produce hydrogen—can also run on accessible fuel stocks like nutshells, manure, dead trees and solid waste. Waste-to-hydrogen currently represents just a small fraction of the total hydrogen production globally, but converting such materials into hydrogen effectively removes carbon from the environmental cycle and, in some cases, creates a material called char that can be used as a substitute for coal. (Obviously, if you burn that material again, you're only breaking even on the carbon cycle—but for industries like steel and chemical manufacturing, breaking even would be a massive improvement.)
For better or worse, desperation often begets innovation. Suddenly, small pieces of the puzzle begin to look valuable. A few more tons of hydrogen here mean a few less barrels of Russian oil there. A few more electrolyzers means fewer houses that rely on natural gas when the grid is stressed. The total calculus of carbon neutrality is, as ever, built on a thousand tiny improvements. In Europe's case, it's just a shame that it required something like Russia's invasion of Ukraine to spur such initiatives into action. — David Shultz