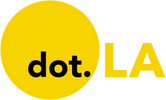 Get in the KNOW  
  on LA Startups & Tech  
X

Netflix Lays Off 150 Employees
Christian Hetrick
Christian Hetrick is dot.LA's Entertainment Tech Reporter. He was formerly a business reporter for the Philadelphia Inquirer and reported on New Jersey politics for the Observer and the Press of Atlantic City.
12:51 PM | May 17, 2022
Netflix is laying off roughly 150 people after the streaming giant lost subscribers last quarter.
In a statement to dot.LA, a Netflix spokesperson said the company's slowing revenue growth means it must rein in its costs.
---
"So sadly, we are letting around 150 employees go today, mostly U.S.-based," the spokesperson said. "These changes are primarily driven by business needs rather than individual performance, which makes them especially tough as none of us want to say goodbye to such great colleagues. We're working hard to support them through this very difficult transition."
The job cuts amount to 2% of the company's workforce, according to the Hollywood Reporter. The streaming giant is eliminating 70 roles in its animation division, and cutting contractor jobs in social media and publishing channels, THR reported, citing a company memo. Affected employees are expected to receive severance packages starting at four months.
The layoffs come just a few weeks after Netflix laid off about 25 people in its marketing division, including at its editorial website Tudum.
Netflix shares have cratered since the streaming platform reported that it lost 200,000 subscribers during the first quarter—the first time the company shed customers in more than a decade. The company also expects to lose 2 million more in the current second quarter. The streamer blamed increased competition, password sharing and the war in Ukraine, among other issues.
During the earnings call in April, Netflix CFO warned that over the next two years, "we're kind of operating to roughly that operating margin, which does mean that we're pulling back on some of our spend growth across both content and noncontent spend."
Christian Hetrick
Christian Hetrick is dot.LA's Entertainment Tech Reporter. He was formerly a business reporter for the Philadelphia Inquirer and reported on New Jersey politics for the Observer and the Press of Atlantic City.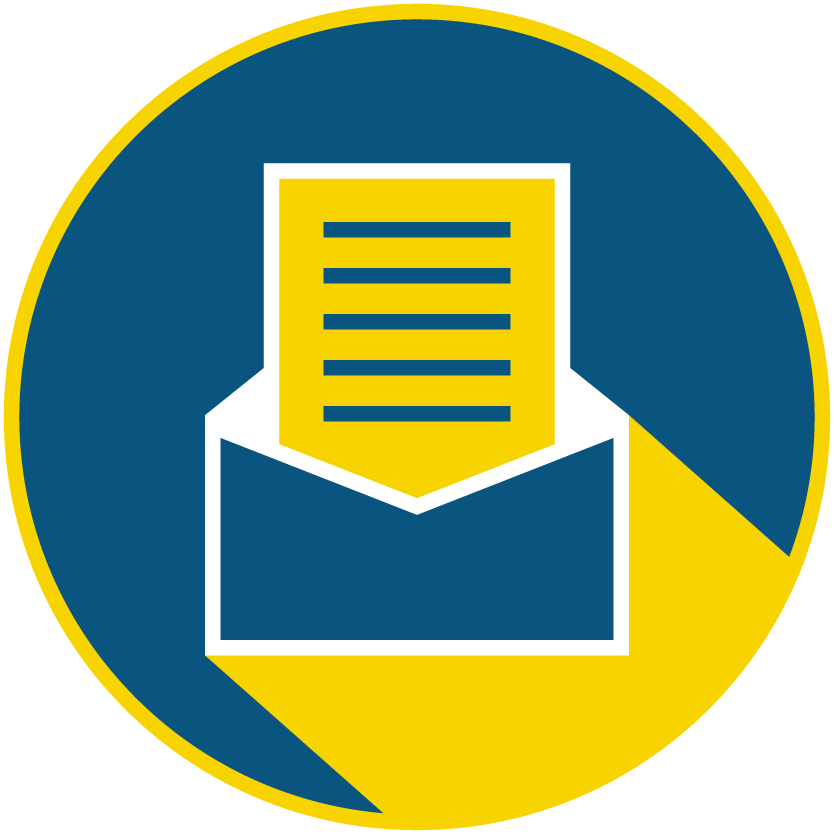 Subscribe to our newsletter to catch every headline.
06:02 AM | August 04, 2020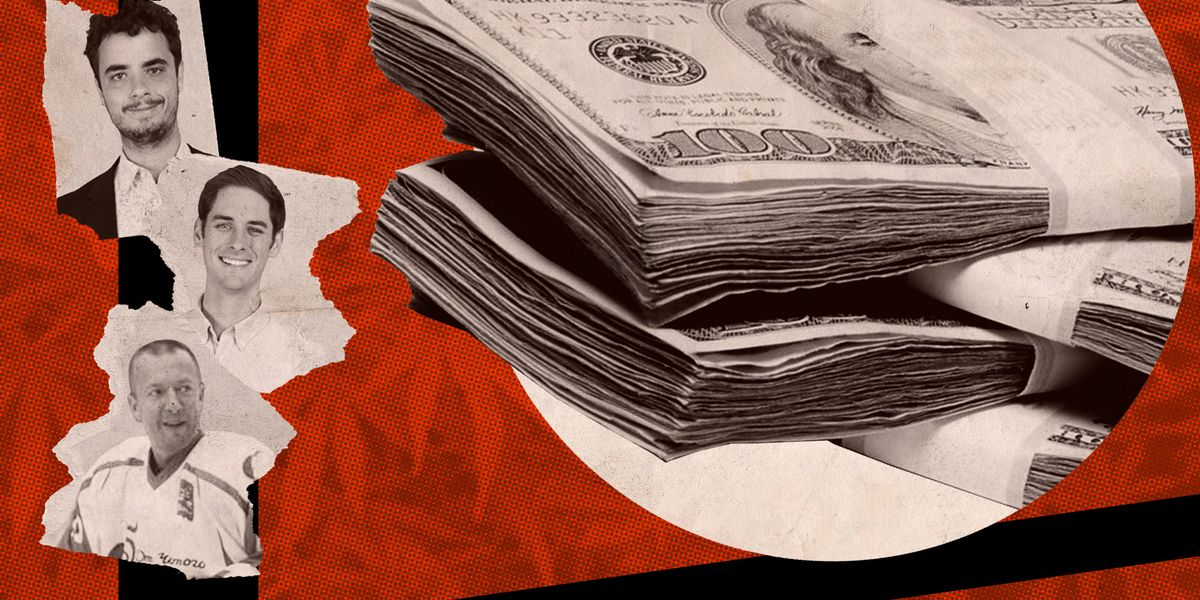 Their Russian investor was dead.
On a late Tuesday night in early May, the billionaire Russian coal tycoon, Dmitry "Dima" Bosov stopped answering phone calls and messages. When his wife, Katerina, arrived at their mansion in the suburbs of Moscow, she found her 52-year old husband locked in the family's home gym, dead from an apparent gunshot wound to the head.
The owner of multiple Russian coal companies had a penchant for ice hockey, snowboarding and placing big bets on businesses. More than 6,000 miles to the west, Bosov had been trying to build a new foothold in cannabis.
The Genius Fund was run by Ari Stiegler and Gabriel Borden, two twenty-something friends who had lofty ambitions of dominating the cannabis market first in the U.S. and then internationally, with a roughly $164 million bet from Bosov.
Their idea was to create a vertically integrated company that owned its own supply chain, producing, distributing and selling cannabis products more efficiently. It's a model that has proven particularly effective for other cannabis companies like MedMen, Caliva and Natura, which have raised millions in investor funding.

Genius Fund, however, blew the money in less than two years. Company executives ran up five-figure tabs, built lavish offices and manufacturing facilities, and hired armed security in their pursuit to build a cannabis empire, an investigation by dot.LA found. In the end, the Russian-funded venture crumbled.
Stiegler and Borden publicly referred to Genius Fund as a private equity fund, but the company functioned more like a family office for their high wealth investor, or a conglomerate that rolled up into one parent entity. They headquartered Genius Fund originally in Venice, California, and later, Culver City.
Genius Fund's expansive structure included more than 50 corporate entities, mostly limited liability companies, spread across farming operations, CBD and THC manufacturing processes, product development, delivery operations and a retail front, according to domestic and international corporate filings. Each of Genius Fund's main operational entities had its own CEO or general manager.

At its peak, the overall business employed more than 300 employees and contractors, corporate records showed.
Genius Fund was one of dozens of new marijuana-related startups that have sprouted up in recent years after California legalized recreational marijuana. Like others chasing the "green rush," Genius Fund wanted to position itself as an early giant in California's marijuana market, which is the world's largest legal pot market, according to 2019 industry reports. It's an industry that has generated nearly $3.1 billion in spending in the Golden State alone.
The company was beset with problems, according to former employees from all levels and areas of the organization who agreed to speak to dot.LA on condition that they not be named in the story out of fear of reprisals.
"Not one person at the top knew what they were doing," said a former employee — a sentiment that was echoed by many of their former colleagues and repeated by the company's now ex-CEO in his more than $3.5 million lawsuit against the company and its Russian oligarch. The suit was filed in April in the U.S. District Court for the Central District of California in Los Angeles.
Kismet
Ari Stiegler and Gabriel Borden first met while in college. They reconnected in early 2018 at a crypto-scene party that Borden threw in his family's Santa Monica, California, home. It was kismet in a way.
Business associates described Borden, now 26, as a shy, trusting and empathetic guy. The son of the executive producer and creator of Disney's "High School Musical," Borden had access to his father's Rolodex, according to his associates. Stiegler, now 28, was described by associates as brash and cocky, someone who knew how to talk a big game and sell investors on a vision, even if he may have known little about the industry.
Both were young serial entrepreneurs working out of the heart of Silicon Beach.
Early in their relationship, Stiegler arranged for Borden to be made an advisor for a cryptocurrency exchange company, then called Samsa Technologies Inc., which Stiegler co-founded in 2017 with another friend. Stiegler already had a history of jumping quickly from one business venture to another in search of hitting it big, according to former investors and business partners.
Stiegler spent office hours planning his own side businesses or watching YouTube videos, a former investor in one of Stiegler's earlier ventures, Rob Sciama, said.
Borden was good at nurturing relationships and bringing people to the table. He had always been attracted to business and not afraid of reaching out to industry leaders, including major business executives and VPs, at Loyola Marymount University. While there, he helped get InterWallet off the ground. That company would become Van Nuys-based Maya Labs, which provides a self-service kiosk payment solution for the unbanked and underbanked.
Several months after their first meeting, they met with a possible Russian investor, Dmitry Borisovich Bosov — a contact of one of Borden's classmates at Loyola Marymount — to talk about a possible investment opportunity.
Stiegler said in an interview that Bosov wanted "good entrepreneurs in L.A. to run a cannabis company" for him.
"He really liked us and basically said, 'Hey, you guys need to quit your companies and come work for me,'" Stiegler told dot.LA. "It's not every day that someone offers to invest millions of dollars into a company. So we were like, 'OK, yeah, sure we can do this right now'."
Stiegler's colleague, Borden, did not reply to multiple requests for comment.
The new opportunity came with the promise of $160 million investment for the cannabis business even though neither he nor Borden had any experience in the industry, according to two people with knowledge of the meeting.
With the promise of millions and a hefty chunk to start, the company called Genius Fund was underway.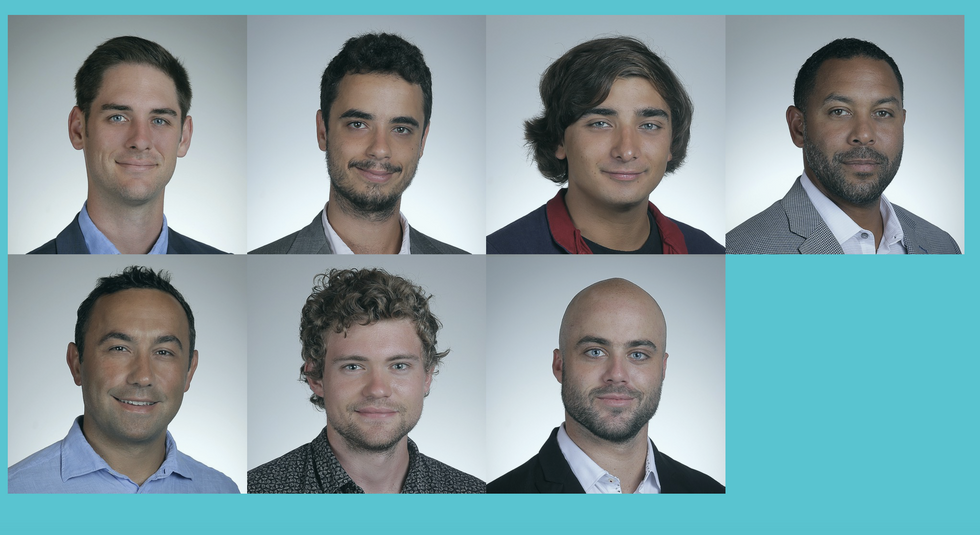 A screenshot of Genius Fund's website from August 2018 shows the company's leadership team. Top left to bottom right: Ari Stiegler, Gabriel Borden, Danny Abyzov, Andrew Dillard, Andrey Pirumov, Daniel Sarpa and Chris Clifford.
A Ticket to 'Generational Wealth'
The early days of the company were an exciting time. Stiegler served as the company's CEO and CFO, while Borden served as secretary, according to state corporate records. But they referred to themselves as managing partners, according to multiple employees and the company's website. Two Russian executives were also referred to as managing partners at Genius Fund. One was Bosov's friend, Andrey Pirumov, who headed up marketing, and the other was Borden's college classmate, Danny Abyzov, who knew Bosov through his father, Mikhail Abyzov, another Russian oligarch.
Abyzov, the father, once served as a minister in former Prime Minister Dmitry Medvedev's cabinet and was arrested in March 2019 for allegedly embezzling $62 million and depositing the money in foreign banks, per Fox Business News and other media reports. Abyzov pleaded not guilty and Russian state media reports that he remains jailed. His attorney did not reply to an emailed request for comment. Abyzov's duties as a cabinet minister had been to make Russian government transparent and accountable, according to Russian government records.
The son's executive role at Genius Fund ended after his father's arrest, several former employees said.
Friends and business associates said they heard Stiegler say that Genius Fund was his ticket to "generational wealth." He and Borden focused on lining up new hires and possible partners to start work.
Stiegler hired his roommates and frat brothers from the University of Southern California, some of whom he plucked out of jobs as a manager at a pizza joint, a worker in a mailroom, a busboy and bartender, to become analysts or work specialized roles like growing 1,000 acres of hemp, at Genius Fund's various entities, according to their LinkedIn profiles and interviews with former employees. Many made more money than they had ever made in their lives, former employees said in interviews.
From leased cultivation fields to manufacturing facilities for CBD and THC, product lines, even a brand incubator and a retail store, by the fall of 2019, the multi-faceted company operations were mostly up and running.
It was a time of fast growth, with millions in investor funds — as much as $18 to $20 million — wired every few weeks from Bosov's company in Russia, corporate records reviewed by dot.LA show. Russian investors have flocked to the cannabis industry in the U.S. as traditional banks have shied away from it, even though the plant is illegal in their homeland.
Many employees left jobs at well-known brands, including places like MedMen, to work for Genius Fund.
"Everything was optimistic, in a 'things are about to take off' sort of way," said a former employee.
The company's early hires worked out of two live-work apartments in Venice, right by the beach. When Bosov and his wife visited around last spring, one of the apartments — a one-bedroom, one-bath — was so clogged with office furniture and desks it was difficult to move around. Neighbors complained about dozens of people going in and out all day, according to a person with direct knowledge.
Genius Fund's executives had high ambitions and needed bigger digs. Its roughly 35 staffers moved into a new 12,895 square foot, three-story office building with skylights, thermal ash hardwood flooring and floor-to-ceiling windows in Culver City in the spring. The parking lot featured a Tesla supercharging station.
Genius Fund paid $2 million in cash upfront to lease the property, along with two months of rent, at roughly $65,000 per month, according to corporate records and two former employees with direct knowledge of the lease terms.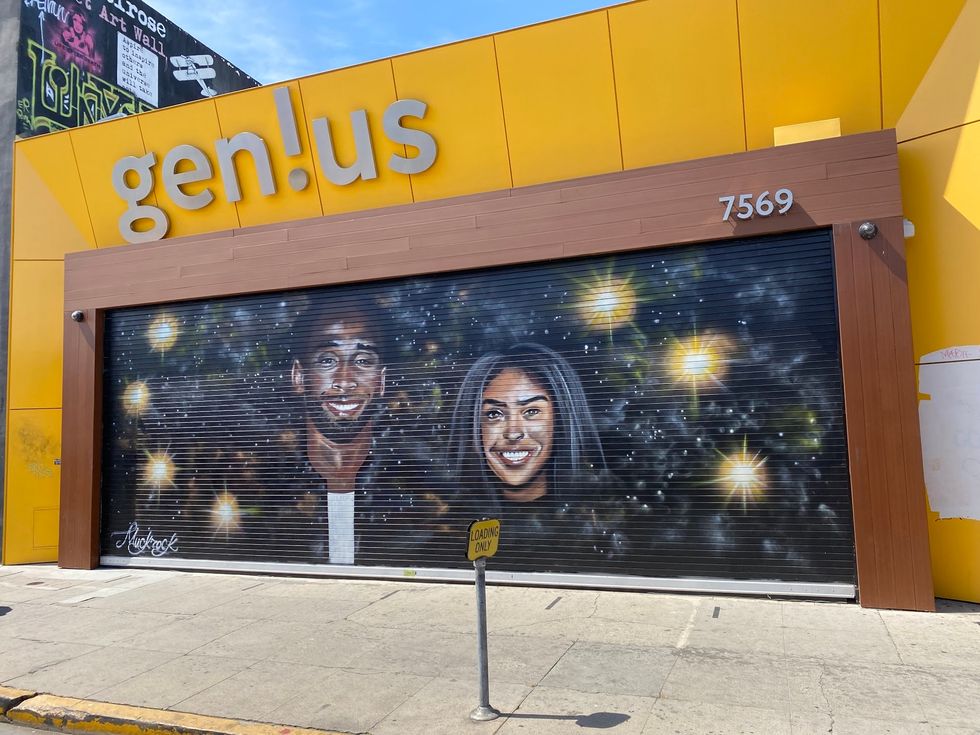 The Genius Store at 7569 Melrose was the only store the company opened.Photo by Tami Abdollah
The High Life
In the early days, Stiegler and Borden traveled every few weeks to places such as Forte dei Marmi, Italy to meet with their Russian investor and to party on yachts. Stiegler also traveled at Bosov's request to Russia and Cabo San Lucas in Mexico, where Bosov frequently stayed.
The two created a high-life culture, regularly flying in private jets, former employees said. To wow an investor, company executives rented a catamaran. Stiegler enjoyed meals out at expensive restaurants, according to two business associates, and donned a pricey Rolex he said Bosov gave him for his birthday.
Genius Fund executives bought both business and non-business items with company funds, including luxury vehicles such as Escalades and Teslas, "daily lunches that would regularly cost in excess of $1,500" and same-day business class one-way tickets "without any business need for such wasteful spending," according to allegations in Genius Fund's ex-CEO Francis Racioppi's whistleblower retaliation lawsuit against the company and Bosov.
Stiegler said the $1,500 was for a meal service for employees at the company. He added that he, Borden and Pirumov all had an ownership interest in the company, but Bosov was the majority owner and signed off on all investments and hiring decisions.
"He's the boss, but, like, we're here to, you know, execute his objectives on the ground," Stiegler said. "I was kind of just a fancy employee really."
When someone needed to be picked up at the airport, company officials realized they didn't have a "Genius Mobile." So the company purchased a new black Mercedes Sprinter with customizations that included fancy upholstery with Genius Fund's logo and a flat-screen TV, former employees said.
Genius Fund leadership spent money "recklessly," with one company executive insisting on purchasing desks, computers and monitors for more than 50 potential employees who the company had no immediate plans to hire, according to allegations in the ex-CEO's court documents.
"Bosov was giving a lot of money with very little questions," former executive Evan Kagan said.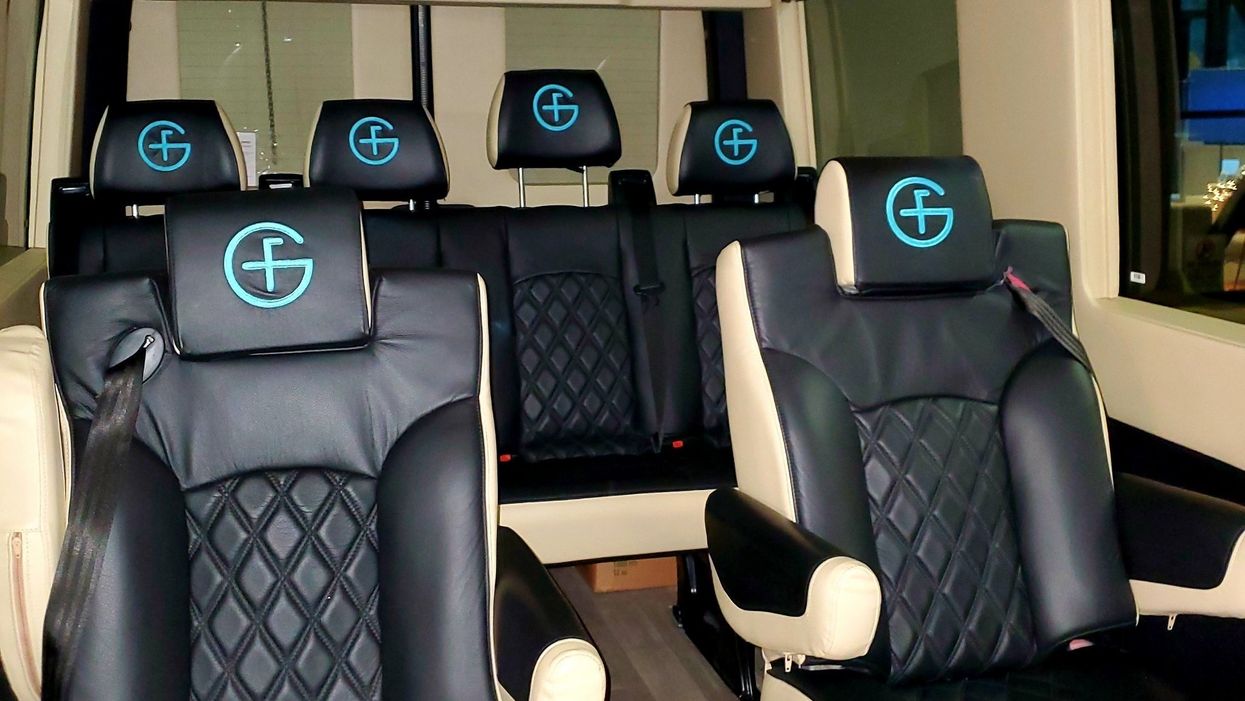 The interior of Genuis Fund's Mercedes Sprinter van with custom upholstery.Photo provided by a source who prefers to remain anonymous.
Employees charged personal expenses like spa visits to their company cards, according to former employees with direct knowledge. Another Genius Fund employee used the company-issued credit card to donate $2,800 to the Trump Victory PAC in Massachusetts, according to Federal Election Commission data. Corporate records show a matching charge on a Genius Fund Amex card.
Meanwhile, personal items like surfboards, dozens of voice recorders and a Gita robot, were purchased by Genius Fund for Bosov and shipped or couriered to him in Russia or Italy, the ex-CEO's lawsuit alleges.
"Yes, we bought a Tesla, but it was Dima's personal Tesla and he repaid us for it," Stiegler said. "Yes, we bought him a surfboard for his birthday. But, whatever. It's like a $800 surfboard and he invested a ton of money in the company."
In addition to the Tesla, former employees said, Bosov utilized the company's staff for upkeep and maintenance of the couple's Beverly Hills residence, the lawsuit states. His wife used her Genius Fund American Express card on high-fashion shopping trips at Chanel in Monaco and Luisa Via Roma in Florence, Italy, according to company records.
"Were funds that were sent into the company bank account used for personal things that Dima and his family needed in L.A.? Yes," Stiegler said. "If they needed a car to drive around, we bought him a car. When they went to dinner, they used the company credit card but then they would reimburse the company," he added. "They didn't have anyone to be their helpers in L.A. We were their helpers."
Inside the company, a toxic culture was forming, according to former employees who were there.

Genius Fund hired models and nightclub dancers to dress in skimpy clothing for its exhibits at trade shows, former employees said.
Multiple former business colleagues told dot.LA they heard Stiegler make sexist, demeaning comments about women, for example, stating women aren't as skilled at business as men are. Former employees said they saw Stiegler look women up and down, use them as props to ease business relationships, and make comments about what women wore and their appearance. Former employees also remember hearing that a female executive assistant was upset after Stiegler noted a scheduled hookup with a "hot Swedish" chick on his work calendar. A friend of Stiegler's remembers him bragging and laughing as he recounted the same story.
Stiegler denied those characterizations.
"Absolutely not," he said. "I come from a nice Jewish family, you don't do that, you don't treat employees like that or say rude things."
Former business associates described Stiegler as someone who didn't care what anyone thought, so long as his actions could be justified legally.
By the end of 2019, Genius Fund planned for the cannabis empire to be up and running and already in the black.
The company grew a complicated infrastructure, with roughly 20 active entities, each with its own books, and multiple bank accounts that former employees said never appeared to be used for operations. dot.LA found in public records more than 50 business entities, including one in Canada, that Genius Fund registered or acquired during its less than two years in operation.
Amit Sharma, CEO of FinClusive and former U.S. Treasury official who dealt with money laundering said that generally — not about Genius Fund — having upward of 50 plus different entities seems excessive for a new startup. But, he added, some companies do create sub-entities for potential future spinoffs, mergers or acquisitions of other businesses, and to protect intellectual property or avoid taxation.
Cannabis-related businesses already operate in a strange gray area between federal laws that make marijuana illegal and states that have decriminalized its use, Sharma said. That forces some companies to rely on business practices that may appear shady, but are in fact workarounds. They may have no other choice, he said.
Genius Fund's former CEO Racioppi characterizes the company's story as a "sordid tale of corporate mismanagement, subterfuge, and fraud involving an amalgam of shell companies that self-identify as part of the 'Genius Fund Group,'" in his whistleblower retaliation lawsuit.

Attorneys representing the defendants responded in the case that Racioppi was never terminated and characterized him as a disgruntled CEO who was unwilling to take direction from the new owner. They argue the case should be in arbitration, not in court.
"An employee's frustration that he was not given greater freedom to operate a company as he wished does not constitute breach of an employment contract," the response said, noting that Racioppi had never sent over a resignation notice.
Many former Genius Fund employees said they still don't know what to think of their time with the company. Rumors about the real intentions of Bosov's financial dealings were common, some former employees told dot.LA.
"A lot of us were not sure," a former employee said. "It looks funny, shady, but maybe nothing illegal is actually happening, and maybe, maybe it's just stupidity as well. We were all like, 'Maybe, maybe'."
__
This is the first in dot.LA's "Green Rush" series looking at the rise and fall of cannabis-related startup Genius Fund. Read part two, part three, part four and part fiveand sign up for dot.LA's newsletter to be notified about new stories.
Do you have a story that needs to be told? My DMs are open on Twitter @latams. You can also email me at tami(at)dot.la, or ask for my contact on Signal, for more secure and private communications.
Lead art by Candice Navi
Tami Abdollah
Tami Abdollah was dot.LA's senior technology reporter. She was previously a national security and cybersecurity reporter for The Associated Press in Washington, D.C. She's been a reporter for the AP in Los Angeles, the Los Angeles Times and for L.A.'s NPR affiliate KPCC. Abdollah spent nearly a year in Iraq as a U.S. government contractor. A native Angeleno, she's traveled the world on $5 a day, taught trad climbing safety classes and is an avid mountaineer. Follow her on Twitter.
tami@dot.la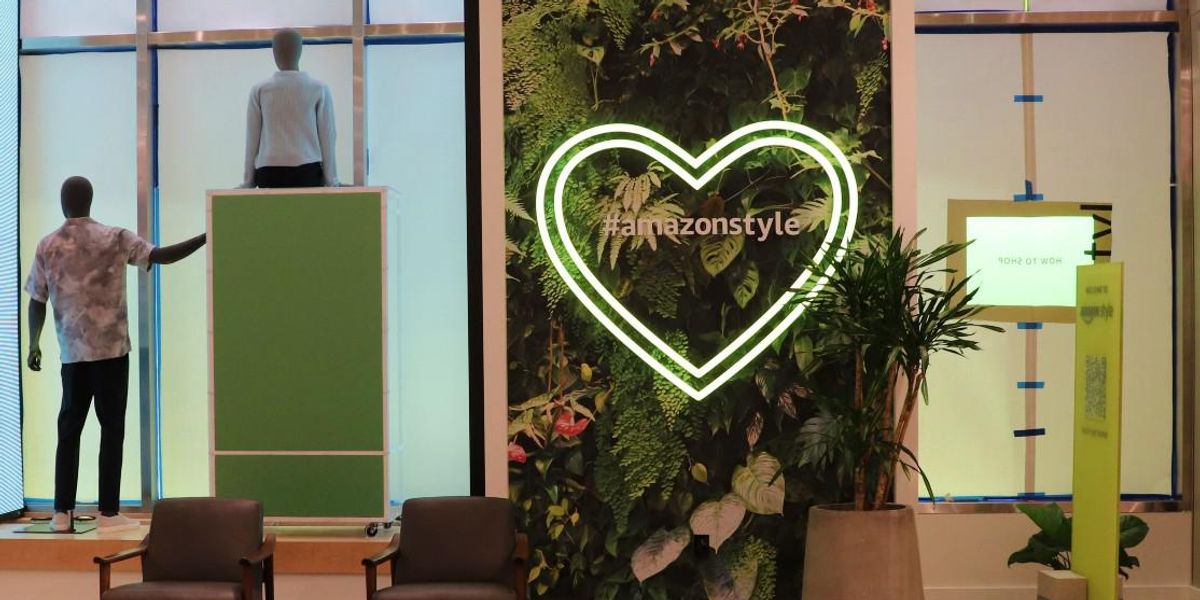 Image by Joshua Letona
Starting today, Glendale's most meme-able outdoor mall, The Americana at Brand, will be home to the Amazon Style store—the ecommerce giant's first foray into brick-and-mortar apparel retail. We got an early sneak peak inside the new digs (located on the corner with Sprinkles Cupcakes, next to H&M and the Apple store) and were able to try out some of its tech-enabled features, which—as ever with Amazon—seek to make the act of shopping as easy as possible.
1. It's Bigger Than It Looks—Even From the Inside

The floor is massive—laying out original products from Amazon's own apparel lines alongside name brands like Theory, Adidas and Calvin Klein, as well as several other lines that have up until now only existed online. But the actual store is much larger than the two floors that most customers will only ever see.
Amazon Style is just the front—the homepage, if you will—behind which a large warehouse facility keeps a gigantic surplus of inventory. A floor-to-ceiling glass window on the main floor gives shoppers just a peak behind the scenes, as employees help load industrial-sized elevators with racks of goods to send upstairs to the dressing rooms.
2. Online Shopping IRL

When perusing the store's bouquet of cottagecore maxi dresses, Kendall & Kylie blazers and, yes, a whole section dedicated to Y2K apparel, one doesn't just pick an item off the rack and take it with you while you shop. Instead, each rack has a barcode that you can scan via the Amazon Shopping app, which has your sizes pre-loaded from previous purchases. (You can opt for a different size if you choose.) That cues an AI-enabled algorithm to start searching through the store's warehoused catalog and zip the desired item over to the second floor, where the dressing room provides its own glimpse into the future of shopping.
The store also boasts a version of The Drop, an Amazon staple that allows online customers to shop entire influencer-curated collections for a 30-hour flash window.
3. Changing Stations of the Future—Today
Your phone also acts as your keycard to get into your personal dressing room. To prevent waiting, you are put in a virtual cue the moment you scan your first item; should the Amazon app prompt that your room is ready while you're still shopping, a tap of your screen allows you to hold your spot in the queue while freeing up the room for someone else. (And if your phone dies while you're waiting, Amazon says a Style employee on the floor will be happy to help you keep your place in line, or hook you up with a charge.)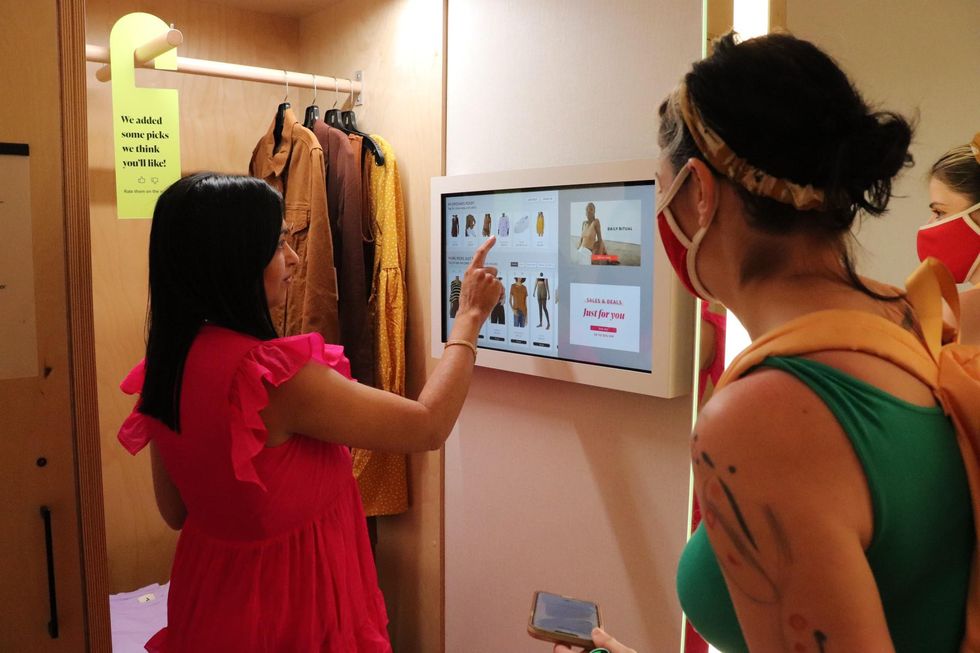 Amazon Style's dressing rooms offer a tech-enabled twist to trying on clothes.Image by Joshua Letona
The changing room is like its own parlor trick. Designed to look like a walk-in closet, one wall has a full-length mirror and a giant touchscreen while another has all the clothes you scanned in your style and size preference. Expect to see a few surprises in there, as Amazon's algorithm picks out other stuff you might want to try on based on your picks. It would be spooky if it wasn't so convenient—an IRL mashup of the online retailer's "Recommended Based on Your Purchases" and "Frequently Bought Together" features.
If an item doesn't fit quite right or you want to see how a skirt looks in blue instead of black, just tap the touchscreen to request a variant. Or an entirely new outfit, as the screen makes available everything in the facility. Then just bring it down to checkout—perhaps the wildest part of this ride.
4. Palming the Bucks
Checking out of Amazon Style's flagship store is what really blew my mind—although apparently it's because I haven't been to one of the Amazon Go, Amazon Fresh or Whole Foods locations where cashless checkouts have been an option in select stores since 2020.
I assumed you could just walk out the door with your purchase, because I watch "Saturday Night Live" sketches for news. While the Go payment option isn't available at Amazon Style, there are several checkout options to keep the experience as frictionless and non-cumbersome as possible.
One way is to take the clothes you want out of the dressing room and go directly to Amazon's palm-enabled checkout kiosks. That's right: Register on the spot for an Amazon One account, and you need merely to wave your hand over a little black device that reads your palm and charges your on-file payment method. It's super convenient for everyone except $10 boardwalk psychics, who just may be put out of business by such technology.
For the more traditional set, you still have the option of paying via credit card or cash.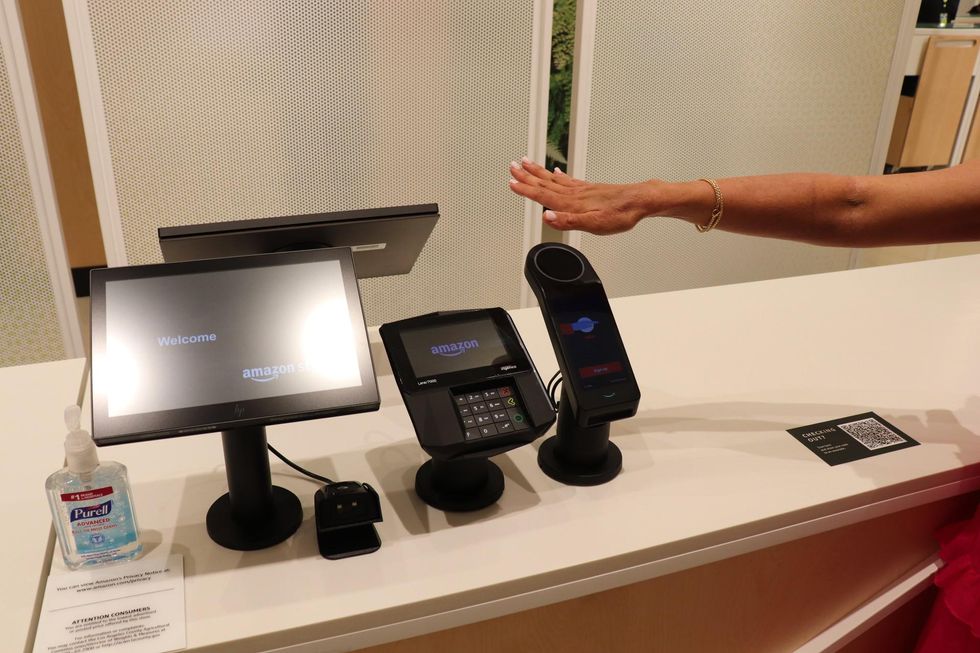 Shoppers can check out of Amazon Style with the wave of a palm. Image by Joshua Letona
5. Supply & Demand & Return
Amazon Style's brick-and-mortar location opens up a variety of new ways to shop, return and exchange clothing. For instance, you can order a load of clothes online and pick them up in the store; anything you don't want can be returned in the store without you ever having to print a shipping label.
See something you like but don't have time to try it on? Just scan the barcode, pick it up at the front of the store and pay on your way out without ever going into a dressing room.
The Amazon Shopping app also boasts a Deals feature, which automatically sorts for the best price on items to help customers either save money (or believe they are).
While Glendale is home to the only Style store so far, Amazon isn't ruling out more locations. With fewer retailers able to afford rents on America's main strips and shopping malls, Amazon's resources—and its unique position at the intersection of tech and retail—make it easy to envision more Style stores on the horizon.
Drew Grant
Drew Grant is dot.LA's Senior Editor. She's a media veteran with over 15-plus years covering entertainment and local journalism. During her tenure at The New York Observer, she founded one of their most popular verticals, tvDownload, and transitioned from generalist to Senior Editor of Entertainment and Culture, overseeing a freelance contributor network and ushering in the paper's redesign. More recently, she was Senior Editor of Special Projects at Collider, a writer for RottenTomatoes streaming series on Peacock and a consulting editor at RealClearLife, Ranker and GritDaily. You can find her across all social media platforms as @Videodrew and send tips to drew@dot.la.