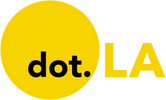 Get in the KNOW  
  on LA Startups & Tech  
X
Netflix Lays Off 150 Employees
Christian Hetrick
Christian Hetrick is dot.LA's Entertainment Tech Reporter. He was formerly a business reporter for the Philadelphia Inquirer and reported on New Jersey politics for the Observer and the Press of Atlantic City.
12:51 PM | May 17, 2022
Netflix is laying off roughly 150 people after the streaming giant lost subscribers last quarter.
In a statement to dot.LA, a Netflix spokesperson said the company's slowing revenue growth means it must rein in its costs.
---
"So sadly, we are letting around 150 employees go today, mostly U.S.-based," the spokesperson said. "These changes are primarily driven by business needs rather than individual performance, which makes them especially tough as none of us want to say goodbye to such great colleagues. We're working hard to support them through this very difficult transition."
The job cuts amount to 2% of the company's workforce, according to the Hollywood Reporter. The streaming giant is eliminating 70 roles in its animation division, and cutting contractor jobs in social media and publishing channels, THR reported, citing a company memo. Affected employees are expected to receive severance packages starting at four months.
The layoffs come just a few weeks after Netflix laid off about 25 people in its marketing division, including at its editorial website Tudum.
Netflix shares have cratered since the streaming platform reported that it lost 200,000 subscribers during the first quarter—the first time the company shed customers in more than a decade. The company also expects to lose 2 million more in the current second quarter. The streamer blamed increased competition, password sharing and the war in Ukraine, among other issues.
During the earnings call in April, Netflix CFO warned that over the next two years, "we're kind of operating to roughly that operating margin, which does mean that we're pulling back on some of our spend growth across both content and noncontent spend."
Christian Hetrick
Christian Hetrick is dot.LA's Entertainment Tech Reporter. He was formerly a business reporter for the Philadelphia Inquirer and reported on New Jersey politics for the Observer and the Press of Atlantic City.
05:00 AM | April 19, 2023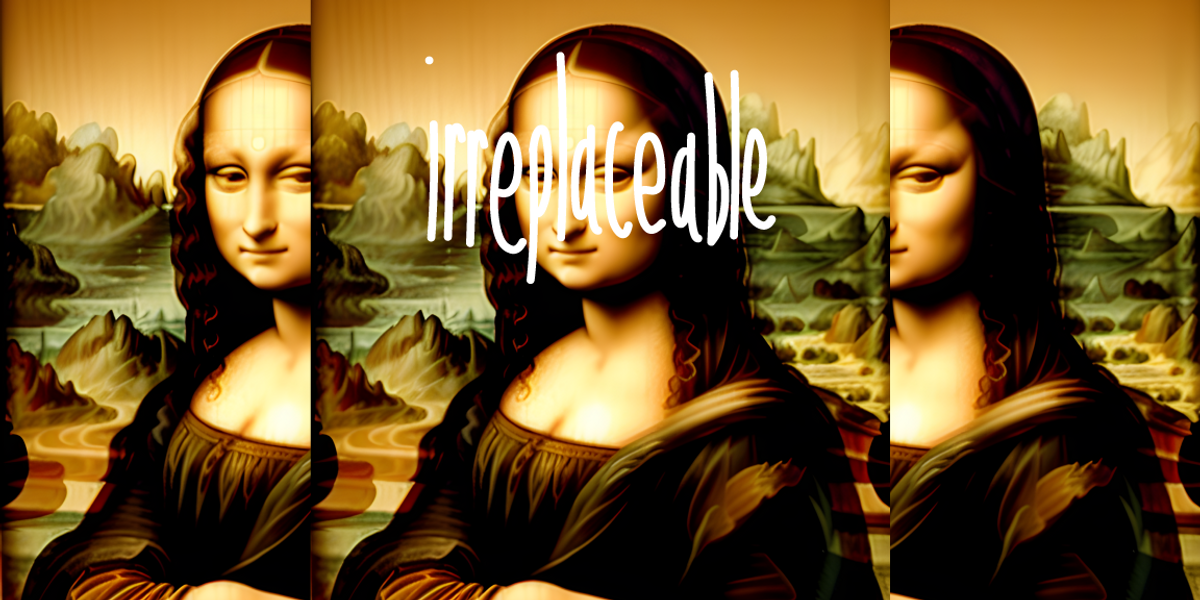 Evan Xie
Warnings about learning computers coming for your job are nothing new, but the last month or two has seen an explosion of interest in the topic. According to a February survey from Resume Builder, 33% of managers who are already using ChatGPT at their companies said that the program will "definitely" be responsible for layoffs in 2023, while 26% said that they will "probably" replace real humans with the language modeling app soon.
There's some consensus about which kinds of jobs and sectors are in the most immediate danger of being innovated out of existence. ChatGPT is already skilled at writing simple code, so basic computer programming tasks seem likely to get farmed out to apps in the near future. As well, much of the work that traditionally went to executive assistants – administrative tasks, scheduling and cancelling appointments, sending simple email updates and the like – are already being done by apps. ChatGPT-4 has already passed law school exams, and could theoretically one day do the kinds of work currently done by paralegals or other professionals.
Then there's what CBS News calls "mid-level writing," like advertising copy, cover letters, or press releases. Because of the repetitive, format-friendly nature of these kinds of compositions, a lot of AI applications are already capable of producing content that's (mostly) indistinguishable from human workers. The same is likely true of basic graphic design tasks. An app might struggle to create something large, original and elaborate, but simple designs like logos or web page layouts are already realizable.
AI: Not an artist but an imitator
None of this is particularly controversial. With the right kind of development and prompts, AI apps can now be trained to accomplish semi-repetitive tasks, even if they're complex, or require consideration of a lot of stakeholders or variables. But what happens if the tasks are not all that repetitive, or require more independent creativity and outside-the-box thinking? Are apps definitely going to soon take those jobs as well? Will AI replace just entry-level graphic designers making new startup logos, or will it eventually decorate our homes for us and paint our murals?
This is a more nuanced question, even as some in the tech world seem desperate to collapse the distinction. In a widely-shared tweet over the weekend, investor and venture capitalist Gavin Baker did just that, suggesting that Generative AI will soon take over making art from the artists. Sharing that fake Drake/Weeknd song, he tweeted that "almost all content will be personalized by generative AI in the near future" and that apps capable of making entire films based on prompts – a process known as "text-to-movie" – is only a few years away.
It's certainly possible that this will happen, though considering the current state of "text-to-movie," it doesn't feel like a total locked-in sure thing. But robots making art is a question that touches on some abstract and metaphysical ideas about the nature of creativity. If art exists in its purest form to convey abstract ideas and emotions that can't be otherwise stated clearly in language, is it even possible for a machine – which does not experience emotions – to create it? A robot can jot down the right notes in order, but it can't hear the music. We're certainly seeing a lot of examples of AI art, and some of it is definitely compelling, but it's still up for debate whether or not it's timeless or meaningful or deeply resonant. It's mostly cool because a computer made it, not for its own sake.
Back in January, music video director Keith Schofield shared images he created in Midjourney of a fake David Cronenberg '80s film called "Galaxy of Flesh." But while the images are weird and arresting, they don't really look like they come from an actual '80s Cronenberg film, and are unlikely to fool a real cult movie fan. It's up for debate whether or not these images would have gone viral on their own, without the novelty of having been created by AI. Ditto stuff like "Every President as a Pixar Character."
It's less about the technology, and more about who decides how we use it
For all intents and purposes, that's still the world we're living in. Content produced by generative AI is interesting… because it was produced by generative AI. Would it be interesting all on its own, if a regular boring person had made it? That's impossible to say one way or the other in 2023; the technology is still too new.
It's also worth considering the source of some of this excitement about apps replacing artists. It would certainly be much cheaper for a person who owns a publishing company or a movie studio or an art gallery to work with apps instead of human artists. Apps don't need extra time to finish an assignment, they never have a time conflict or a bad attitude, and once you've bought them from the software company, you don't have to keep paying them. With Hollywood writers preparing to strike for better wages and benefits, Disney would obviously love nothing more than to let a computer write live-action "Moana" instead of paying off screenwriters to return to their desks.
It's probably not possible to have a totally unbiased discussion about which jobs will be replaced by AI and which will always require a human touch. There are a lot fewer viral threads going around Silicon Valley this week looking ahead to a future when AI eliminates the CEO position, even though we already have some evidence that this could be effective. Those aren't the people the AI investors writing the viral threads are sick and tired of paying.
If we step away from the investor and founder perspective, the best and most productive way forward may not even be the use of AI apps to eliminate jobs. A recent collaborative study by the University of Pennsylvania and OpenAI suggests that AI might work best in coordination with workers, whose tasks overlap with software, rather than eliminating people entirely. Already, around 40% of Americans say they use generative AI technology in their work. Perhaps, in the near future, we'll all have AI co-workers rather than rivals. Wouldn't that be nicer?
Lon Harris
Lon Harris is a contributor to dot.LA. His work has also appeared on ScreenJunkies, RottenTomatoes and Inside Streaming.
02:16 PM | March 02, 2023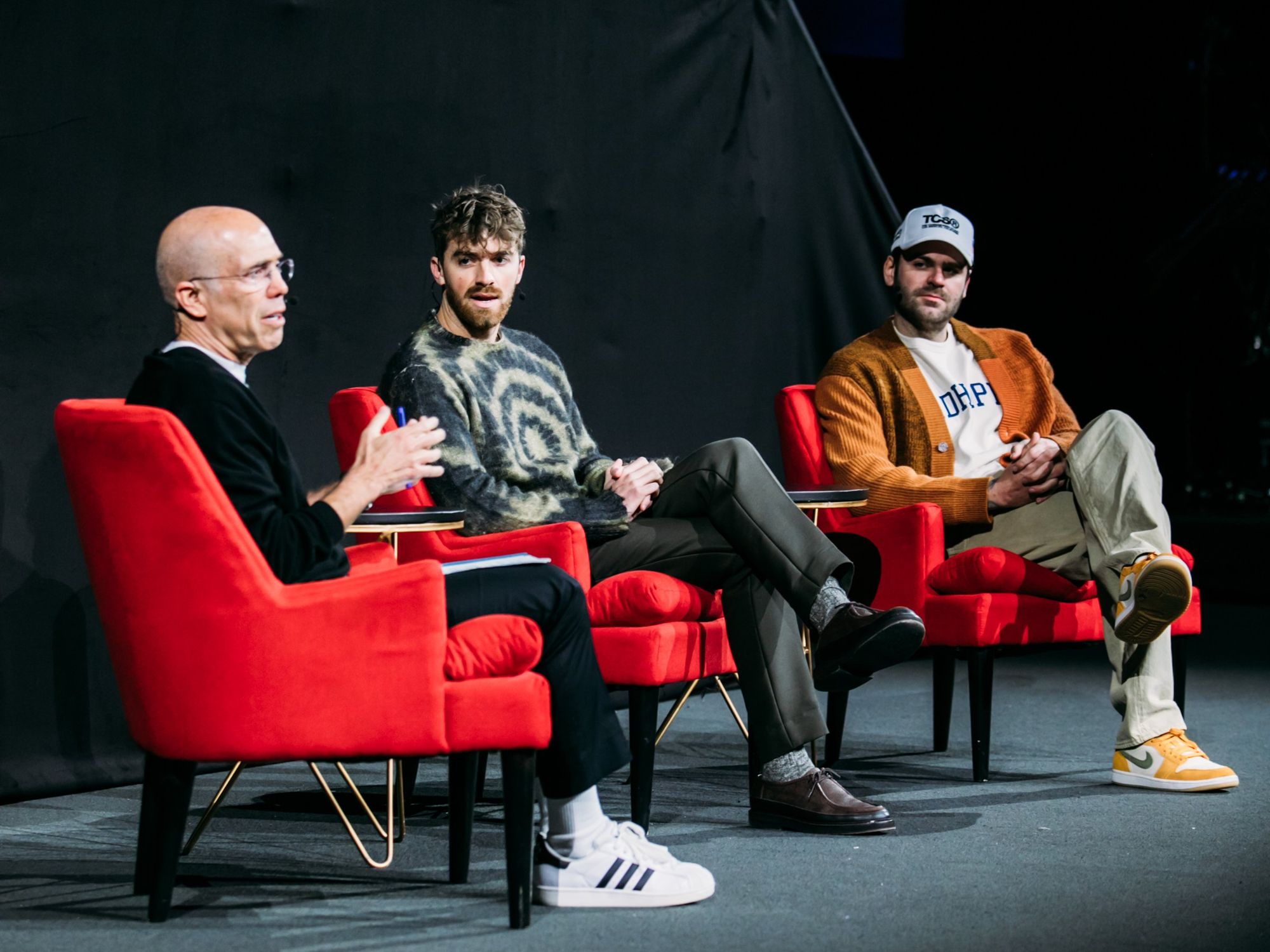 Clark Studio
On Thursday, Upfront Ventures hosted its 2023 Summit and music icons Alex Pall and Drew Taggart of The Chainsmokers hit the stage, not to perform, but instead to discuss their venture journey.
The duo launched MantisVC, a Marina Del Rey-based early stage tech venture fund in 2019.
Pall and Taggart shared the stage with WndrCo's managing partner Jeffrey Katzenberg to dive deeper into what their music career has taught them and how it translated over to their venture firm.
Here are some of the most important takeaways:
The duo believes hustle is more important than talent to achieve success.
"There's just so much content out there that's just happening all the time for no reason," Taggart said. "There's just so much to pay attention to and if you have to wake up every day, and think out what your angle is going to be, try stuff, have it not work. You have to accept defeat so frequently and still get up and do it."
Creating music was their foray into building communities.
"I think we have some real insight into how to build that community and tell that story because essentially, that's all we're trying to do," Pall said. "No matter what your business is, you're telling the story about something that you think is important that someone else needs and will enjoy."
Building connections and having conversations with pioneers in the space helped them launch MantisVC.
"Humility and being self aware are two of our strengths," Taggart said. "I think knowing what we don't know is a big part of how we've gotten to where we are, and with the support of people around us, and the relationships we built, we understood that we were going to have to go out and prove to the world that we were serious about this and we respected the people that have come before us and the people that are doing it right now."
VCs should offer all their founders support.
"When you're building something early on, you want that support, that hands-on feeling and the purpose of Mantis isn't necessarily right now to replace the incredible institutional investors that exist out there and have been around for a while," Pall continued.
"But we want to be the Robin to their Batman, and we think there's a way that we can kind of partner with everybody in the space and provide our founders that holistic support they need. It's inspiring to work alongside people that share that same energy and we're constantly working on ourselves and I feel like it takes a really special type of human being to be successful in this world. Level of grit and determination and something that's continually fueled us and we want to invest in people like that."
Feedback is necessary and essential to create successful products and businesses.
"Similar to products or services that you're building, it's important to get real life feedback out there and iterate on those things," Taggart said. "And there's really just no substitute for that."
Pall added, "I think for some reason in our culture, it's become an issue for people just to be straightforward and say no, about things and give honest feedback and, and move on. I think we can all learn a lot from just having more honest conversations with each other."
Never lose sight of your core audience and mission as a company.
"Never forget what your core product is and what people love about that and make sure that every piece of innovation is derivative of that," Taggart said. "I see a lot of friends of ours that have had really successful companies start to build ancillary projects that don't really feed their core audience that they're just making to compete with their competition. We do the same thing in songwriting, and you can never lose sight of what people love about you."
Decerry Donato
Decerry Donato is a reporter at dot.LA. Prior to that, she was an editorial fellow at the company. Decerry received her bachelor's degree in literary journalism from the University of California, Irvine. She continues to write stories to inform the community about issues or events that take place in the L.A. area. On the weekends, she can be found hiking in the Angeles National forest or sifting through racks at your local thrift store.