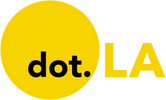 Get in the KNOW  
  on LA Startups & Tech  
X
Image courtesy of Crypto Cannabis Club
Marijuana and the Metaverse: How LA Cannabis Startups Are Lighting Up the Virtual Realm
07:00 AM | May 17, 2022
With West Hollywood becoming a hub for cannabis consumption lounges and many Silicon Beach companies embracing virtual reality, it was only a matter of time before two of Los Angeles' two burgeoning industries started mingling.
---
While many cannabis firms are still figuring out how to incorporate the metaverse and Web3 applications like NFTs, Canoga Park's Saucey Farms & Extracts has become one of the first business to offer THC products in the metaverse as part of a dispensary in Cryptovoxels, a virtual platform build on the Ethereum blockchain. Local weed brand Califari, meanwhile, recently sold NFT artwork to support the cannabis-oriented criminal justice nonprofit The Last Prisoner Project. Then there's groups like the Crypto Cannabis Club (CCC), an organization centered around 10,000 "NFTokers" that gives holders discounts on cannabis products and has hosted weed-themed meetups in the Decentraland metaverse.
According to Crypto Cannabis Club CEO Ryan Hunter, about 20% of the community is based in California, with the organization's most active chapter located in Southern California. Hunter said that CCC uses different metaverses based on its needs; if the Club wants to host virtual 4/20 or 7/10 gatherings for all of its members, those would take place in Decentraland because it's "more of a wide-open space," while interactive gaming experience would be on The Sandbox platform, where noted weed entrepreneur Snoop Dogg has already staked a claim.
Hunter views the metaverse as a bridge between real-world cannabis enthusiasts and those who are passionate about virtual experiences.
"We're trying to intentionally create a community of folks that are part of the cannabis community in the real world, and want to be a part of the cannabis community as it expands into the metaverse [and] these virtual communities that are developing," he said.

In addition to cannabis ventures, artists are also exploring how the metaverse and Web3 can help them connect with new audiences. Reece Kinsbursky, art director of the The Artist Tree dispensary chain, told dot.LA that he has received interest from artists about showing their NFT artwork on the dispensary's walls; one even explored marketing a piece for sale via a QR code that would be displayed in the dispensary. (While The Artist Tree does not currently display NFT art at its stores, Kinsbursky didn't rule it out in the future.)
"It certainly has the capabilities to change a lot in how the ecommerce space functions," he said of the overlap between NFTs and cannabis. "But it's too soon to tell."
Cannabis aside, the metaverse is blossoming into a major focus for tech companies in Los Angeles. From social media companies like Snap to entertainment giants like Disney, there are no shortage of players leveraging virtual reality to grow their businesses and expand how they interact with audiences.
Likewise, Hunter and other cannabis entrepreneurs hope that engaging with metaverse platforms can expand their brand awareness and ecommerce presence. In addition to launching a direct-to-consumer offering—featuring collectible NFTs—in partnership with delivery company CampNova, CCC is building a dispensary in Cryptovoxels to display products from partner brands. In time, Hunter wants the virtual dispensary experience to mirror the real one, complete with a cultivation space where visitors can learn about the growing process.
As for cannabis consumers who may doubt the metaverse's potential, Hunter believes a little skepticism is healthy."I think there's every reason for them to be suspicious, and that's a great way to approach it," he said. "I'm not trying to convince anybody. We're trying to create a community that earns its place—and hopefully we'll find folks who are open-minded, and they'll tell friends who are less open-minded and convince them."
04:00 AM | January 30, 2023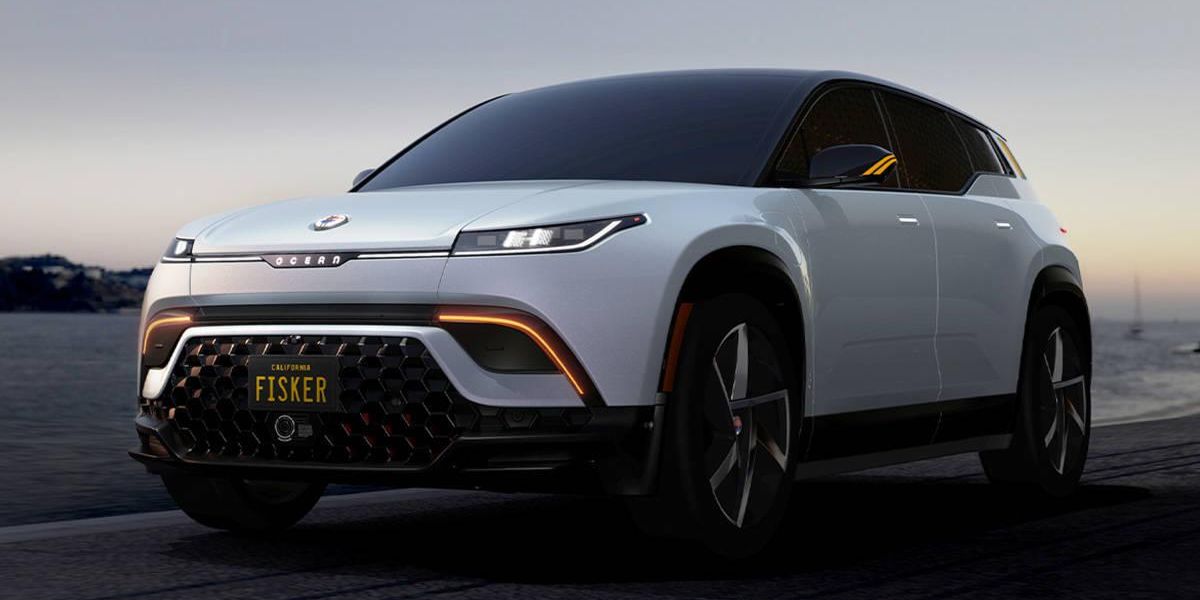 Courtesy of Fisker
Last week in the dot.LA newsletter I wrote about Tesla's decision to slash prices by as much as 20% on their vehicles and how the decision might impact Southern California's EV startups. I called the price cuts a "tough pill to swallow" for Fisker in particular since they would make many of Tesla's price points more competitive with Fisker's first production model, The Ocean.
The Ocean is currently undergoing homologation, but Henrik Fisker, the company's CEO, confirmed to dot.LA that the company hopes the process to be completed at the end of February. From there, it could take several weeks to ship the SUVs from Austria to the United States.
The earliest versions of the car arriving on U.S. soil will be the launch edition—"Ocean One," which carries a price tag of $68,889. Tesla's Model Y SUV, for comparison, is now $53,490 for the base model even before the rebates of up to $7,500 offered from the Inflation Reduction Act (IRA). Fisker is planning to release a "Sport" version of the Ocean that will retail for $37,499, but that trim isn't expected until late in 2023.
As I pointed out in the newsletter, online forums, especially reddit, were rife with users claiming that they had or would cancel their Fisker Ocean reservations in light of the Tesla price cuts. But Henrik Fisker said the company hasn't noticed any decline. "Everyone sees cancellations, but at this point we have not seen an overall reduction in our reservations," he said. The CEO also claimed the company had new intention to reduce pricing at this point due to strong demand. "I don't think we need to do it because we have sold out until pretty much mid '24," he said.
However, even if Fisker's total reservation numbers haven't been impacted by Tesla's price cuts, Jessica Caldwell, executive director of insights at Edmunds, says it's still a "David versus Goliath" narrative, especially in light of Tesla's better-than-expected Q4 earnings last week. Adding that, "I think selling a $70,000 limited production SUV isn't particularly going to keep Tesla up at night. "Fisker's best shot at success, according to Caldwell? Getting its cheaper versions of the Ocean to the market as quickly as possible. At less than $40,000, Fisker's electric SUV with 250 miles of range would be a game changer for the industry. Likewise, the company's second vehicle, the Pear, is still on track for 2024 production at a price point of just $29,900, according to Henrik Fisker.
In addition to the extremely low MSRP, that platform will be manufactured by Foxconn in Ohio, meaning it will be eligible for some–if not all–of the $7,500 cash back from the IRA. For comparison, Tesla's base level Model 3 is still priced at $43,990 even after the price cuts.
That said, Henrik Fisker is reluctant to expound on how the company is going to hit such an ambitious price point with the Pear, equating the trade secrets to Coca-Cola's recipe. "If you're in the car industry–and you can ask any expert–you pretty much start out with a couple thousand components that should be in a car," said Fisker. "Nobody's really questioning that, because that's how you have to build a car. We went in and questioned a lot of that."
However the drama of Fisker's future unfolds, it seems Los Angeles will remain the backdrop for now. "I think it's one of the best places on Earth to live," said Fisker. "I've lived in many countries in Europe and I just love LA. I also think Los Angeles is really a place where anything is possible and people take risks."
David Shultz
David Shultz reports on clean technology and electric vehicles, among other industries, for dot.LA. His writing has appeared in The Atlantic, Outside, Nautilus and many other publications.
02:16 PM | March 02, 2023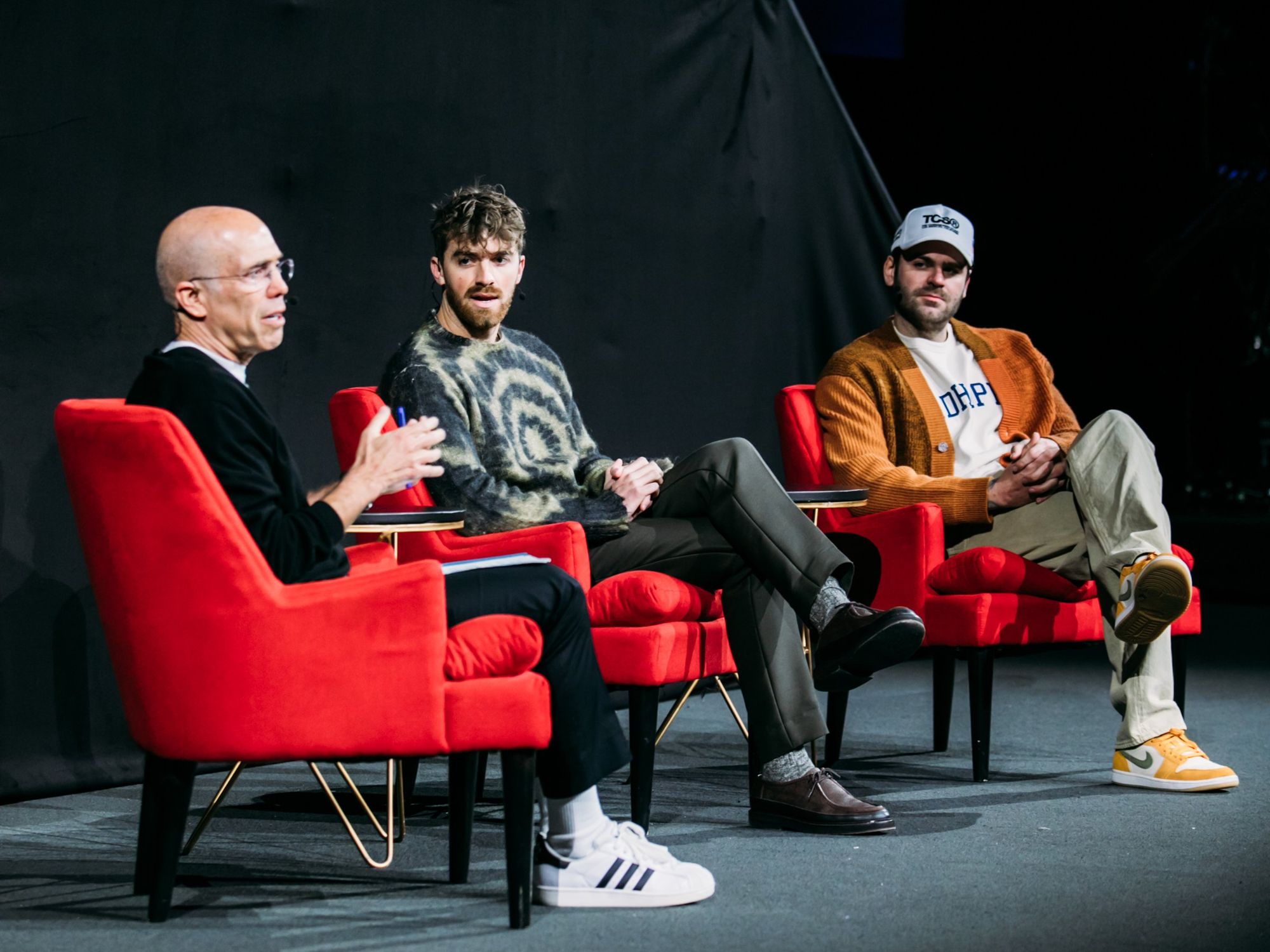 Clark Studio
On Thursday, Upfront Ventures hosted its 2023 Summit and music icons Alex Pall and Drew Taggart of The Chainsmokers hit the stage, not to perform, but instead to discuss their venture journey.
The duo launched MantisVC, a Marina Del Rey-based early stage tech venture fund in 2019.
Pall and Taggart shared the stage with WndrCo's managing partner Jeffrey Katzenberg to dive deeper into what their music career has taught them and how it translated over to their venture firm.
Here are some of the most important takeaways:
The duo believes hustle is more important than talent to achieve success.
"There's just so much content out there that's just happening all the time for no reason," Taggart said. "There's just so much to pay attention to and if you have to wake up every day, and think out what your angle is going to be, try stuff, have it not work. You have to accept defeat so frequently and still get up and do it."
Creating music was their foray into building communities.
"I think we have some real insight into how to build that community and tell that story because essentially, that's all we're trying to do," Pall said. "No matter what your business is, you're telling the story about something that you think is important that someone else needs and will enjoy."
Building connections and having conversations with pioneers in the space helped them launch MantisVC.
"Humility and being self aware are two of our strengths," Taggart said. "I think knowing what we don't know is a big part of how we've gotten to where we are, and with the support of people around us, and the relationships we built, we understood that we were going to have to go out and prove to the world that we were serious about this and we respected the people that have come before us and the people that are doing it right now."
VCs should offer all their founders support.
"When you're building something early on, you want that support, that hands-on feeling and the purpose of Mantis isn't necessarily right now to replace the incredible institutional investors that exist out there and have been around for a while," Pall continued.
"But we want to be the Robin to their Batman, and we think there's a way that we can kind of partner with everybody in the space and provide our founders that holistic support they need. It's inspiring to work alongside people that share that same energy and we're constantly working on ourselves and I feel like it takes a really special type of human being to be successful in this world. Level of grit and determination and something that's continually fueled us and we want to invest in people like that."
Feedback is necessary and essential to create successful products and businesses.
"Similar to products or services that you're building, it's important to get real life feedback out there and iterate on those things," Taggart said. "And there's really just no substitute for that."
Pall added, "I think for some reason in our culture, it's become an issue for people just to be straightforward and say no, about things and give honest feedback and, and move on. I think we can all learn a lot from just having more honest conversations with each other."
Never lose sight of your core audience and mission as a company.
"Never forget what your core product is and what people love about that and make sure that every piece of innovation is derivative of that," Taggart said. "I see a lot of friends of ours that have had really successful companies start to build ancillary projects that don't really feed their core audience that they're just making to compete with their competition. We do the same thing in songwriting, and you can never lose sight of what people love about you."
Decerry Donato
Decerry Donato is a reporter at dot.LA. Prior to that, she was an editorial fellow at the company. Decerry received her bachelor's degree in literary journalism from the University of California, Irvine. She continues to write stories to inform the community about issues or events that take place in the L.A. area. On the weekends, she can be found hiking in the Angeles National forest or sifting through racks at your local thrift store.