Image by Ian Hurley
These Are LA's Top Venture Capitalists of 2022, According to Their Fellow VCs
Harri Weber
Harri is dot.LA's senior finance reporter. She previously worked for Gizmodo, Fast Company, VentureBeat and Flipboard. Find her on Twitter and send tips on L.A. startups and venture capital to harrison@dot.la.
06:00 AM | February 28, 2022
Sign up for dot.LA's daily newsletter for the latest news on Southern California's tech, startup and venture capital scene.
On the heels of a record-setting year for Southern California's startup environment, we asked more than 30 leading Los Angeles-based investors for their take on the city's top venture capitalists. (Specifically, we prompted: "Which L.A.-based VCs impress you the most?") They responded with the names of 45 peers that they admire—14 of whom made the following list by receiving two or more votes.
---
The results offer an insider's view of the L.A.'s startup scene in 2022—which, even as it rapidly expands, remains an insular world led by a handful of key dealmakers, like the venture capital industry at large. This year, TenOneTen partner Minnie Ingersoll and Bonfire Ventures managing director Mark Mullen tied for the top spot, with five votes apiece; they were followed by Wonder Ventures managing partner Dustin Rosen, who received four votes. Behind them, five VCs tied for third place with three votes each, while another six investors round up the list with two votes apiece.
Like last year's list (which also featured Bonfire's Mullen in the top spot), the below results are sorted by the number of votes each VC received; where there were ties, we list the investors alphabetically by their last names. As always, we asked survey participants not to vote for any of their colleagues—and vetted the list to ensure they stuck to that rule.
Without further ado ado, here are LA's top VCs of 2022, as judged by their peers.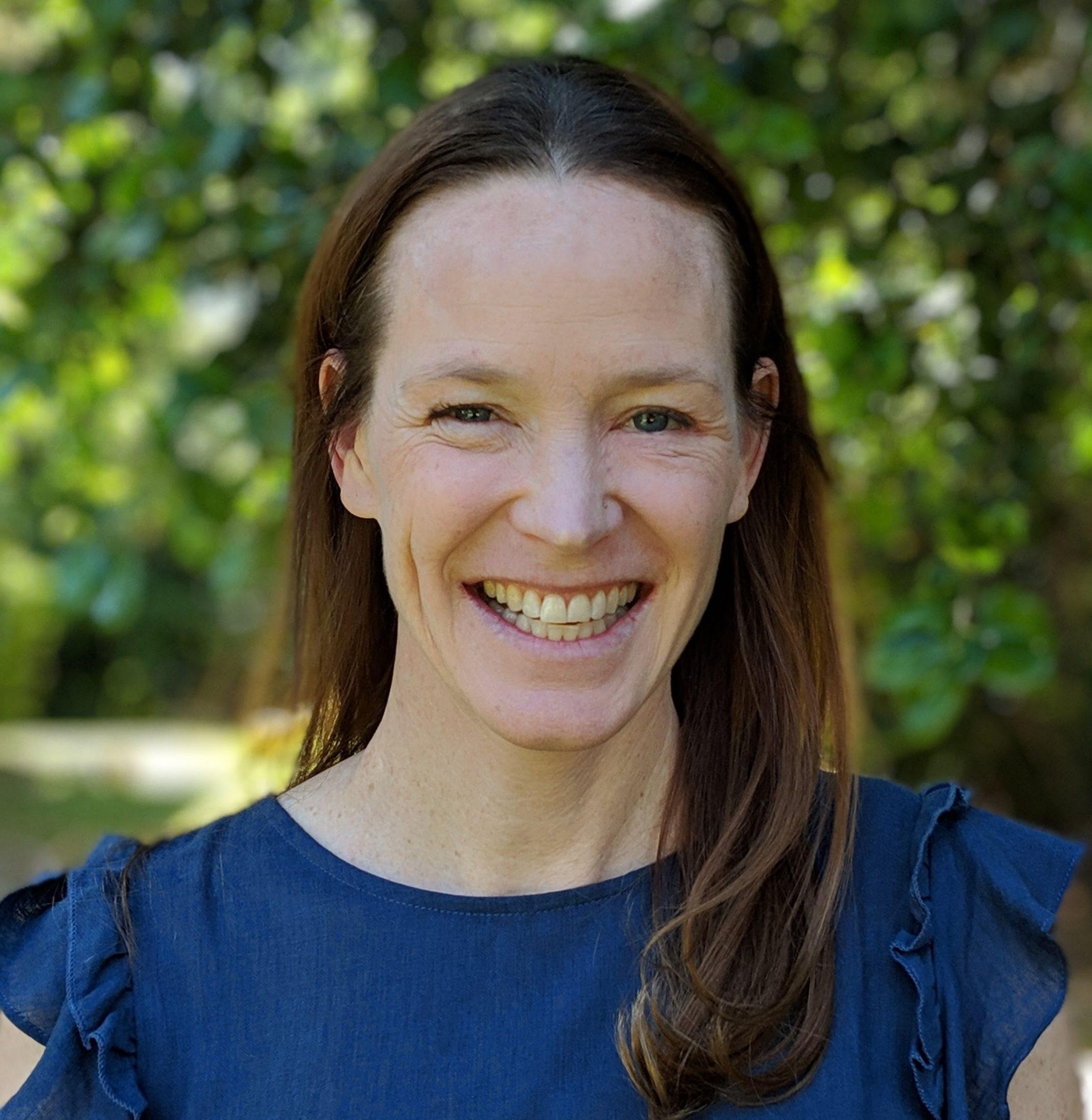 Minnie Ingersoll, TenOneTen Ventures
Minnie Ingersoll, TenOneTen Ventures (5 Votes)
Minnie Ingersoll is a partner at early-stage venture firm TenOneTen, whose recent investments include crypto travel rewards startup FlyCoin. Prior to TenOneTen, she co-founded Shift Technologies, an online marketplace for buying and selling used cars. Ingersoll also spent more than a decade at Google, where she focused on the tech giant's fiber optic, advertising and charitable efforts. (She also hosts dot.LA's LA Venture podcast.)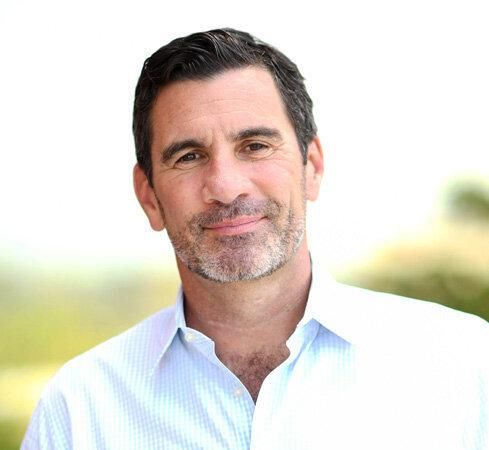 Mark Mullen, Bonfire Ventures
Mark Mullen, Bonfire Ventures (5 Votes)
Mark Mullen is co-founder and managing director of Bonfire Ventures, an early-stage venture firm that backs business-to-business (B2B) software startups. (Recent investments include cloud communications startup Telgorithm.) Mullen previously managed venture funds Double M Partners and Mull Capital. In January, an SEC filing revealed that Bonfire aimed to raise $165 million for its third fund. (Disclosure: Mullen is an investor in dot.LA.)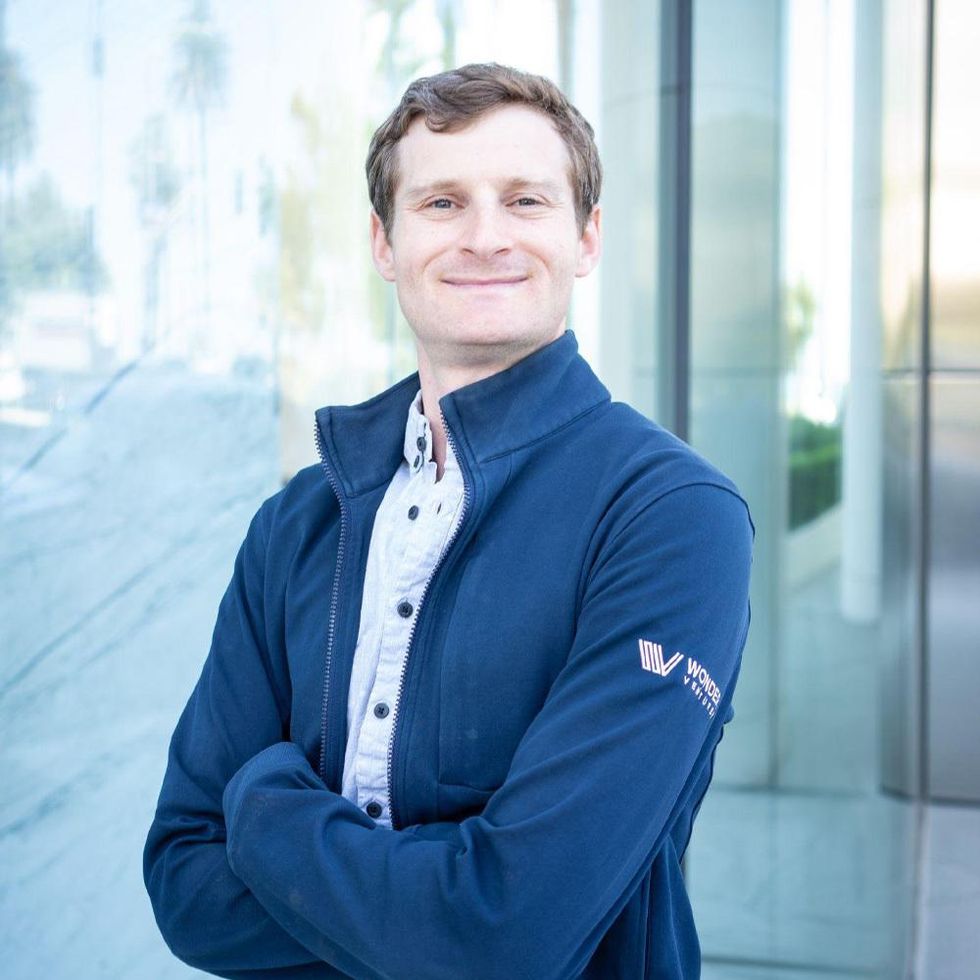 Dustin Rosen, Wonder Ventures
Dustin Rosen, Wonder Ventures (4 Votes)
Dustin Rosen is the founder and managing partner of Wonder Ventures, an early stage investor in companies including L.A.-based unicorns Whatnot and Bird. Earlier in his career, Rosen founded the fashion app Pose and was a senior associate at the Mail Room Fund. Last month, Wonder launched a $31 million fund focused exclusively on early-stage L.A. startups.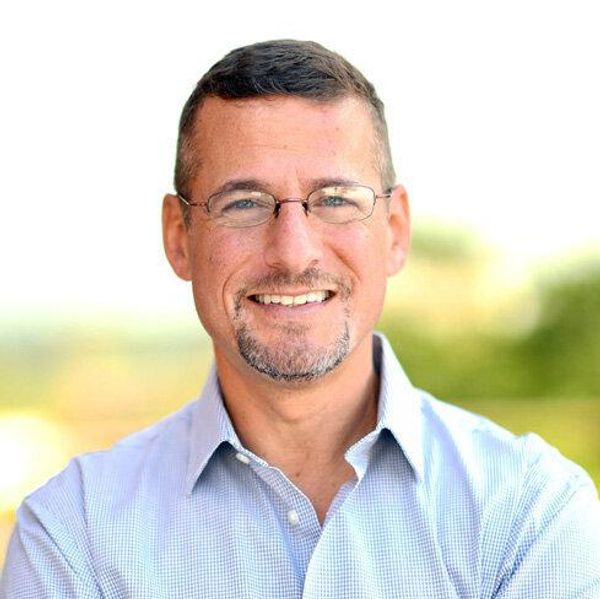 Jim Andelman, Bonfire Ventures
Jim Andelman, Bonfire Ventures (3 Votes)
Alongside Mark Mullen, Jim Andelman is a co-founder and managing director at Bonfire Ventures, an early-stage venture firm focused on B2B software startups. Previously, he oversaw software deals for Bay Area investment firm Broadview Capital Partners.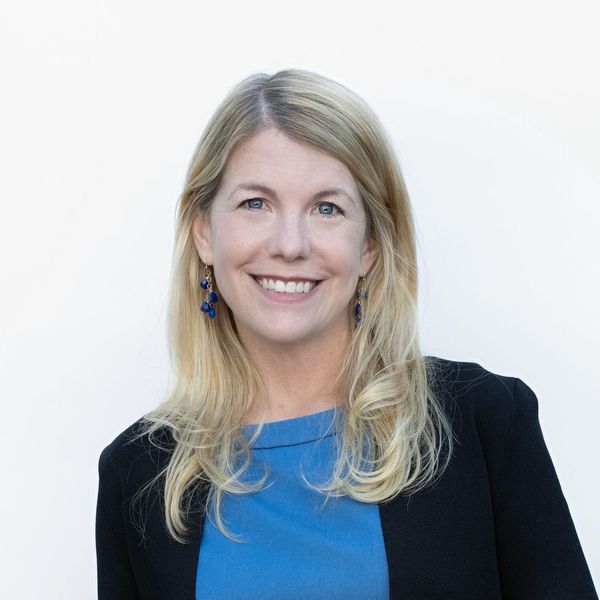 Anna Barber, M13
Anna Barber, M13 (3 Votes)
Anna Barber is a partner at M13, a venture firm focused on early-stage consumer tech companies. (Recent investments include NFT startup Unblocked.) Barber is also an advisor to the USC Marshall Venture Fund. She previously led Techstars LA as its managing director and co-founded Scribble Press, a New York-based book publishing startup. (Disclosure: M13 is an investor in dot.LA.)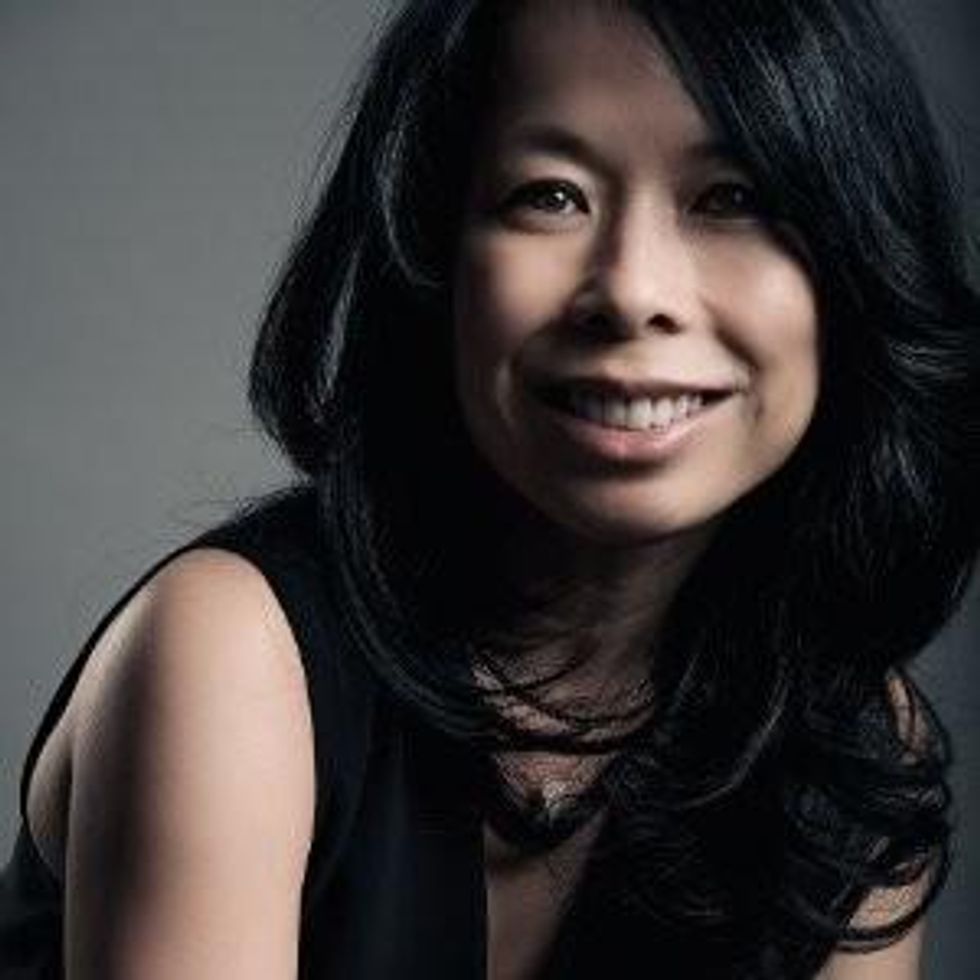 Eva Ho, Fika Ventures
Eva Ho, Fika Ventures (3 Votes)
Eva Ho is a general partner at Fika Ventures, a seed-stage firm that focuses on sectors including AI, automation and big data. Ho formerly worked at Google and served as entrepreneur-in-residence for the city of Los Angeles.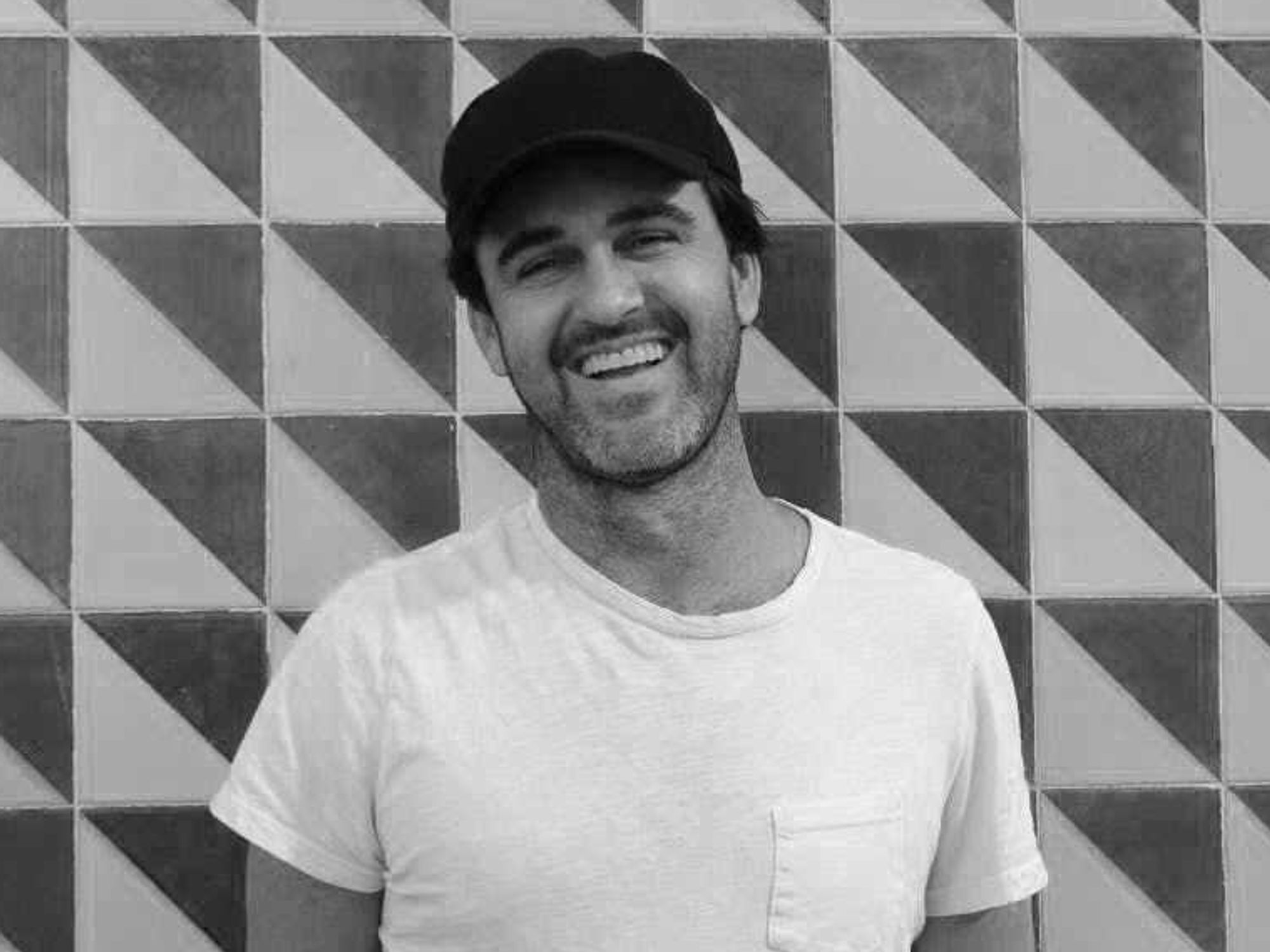 Jeff Morris, Chapter One
Jeff Morris, Chapter One (3 Votes)
Jeff Morris is the founder and managing partner of Chapter One, a venture firm targeting early-stage web3 startups. The former Tinder executive's previous investments include Dapper Labs, Lyft, Cameo and PearPop.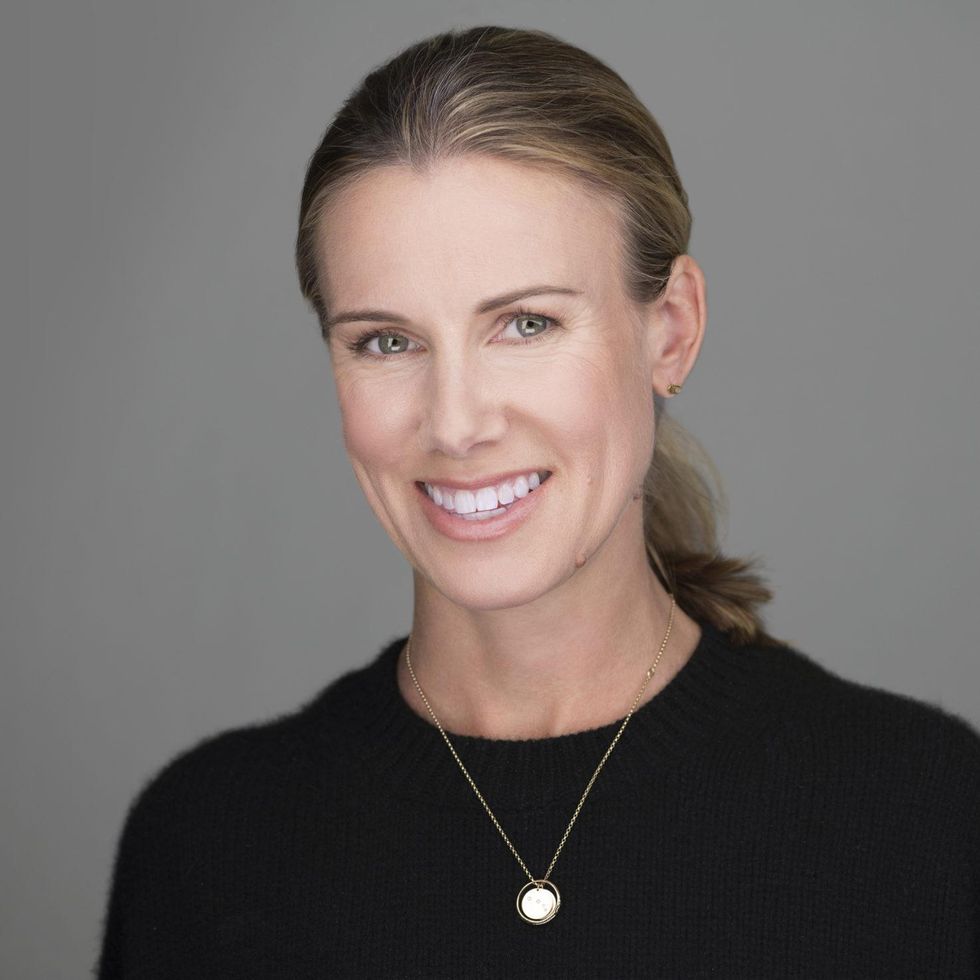 Dana Settle, Greycroft
Dana Settle, Greycroft (3 Votes)
Dana Settle is a co-founder and managing partner at Greycroft, which has backed consumer-focused startups including Acorns, Goop and Bumble. The Lehman Brothers alum helped Greycroft close two funds worth nearly $700 million combined in late 2020. (Disclosure: Greycroft is an investor in dot.LA.)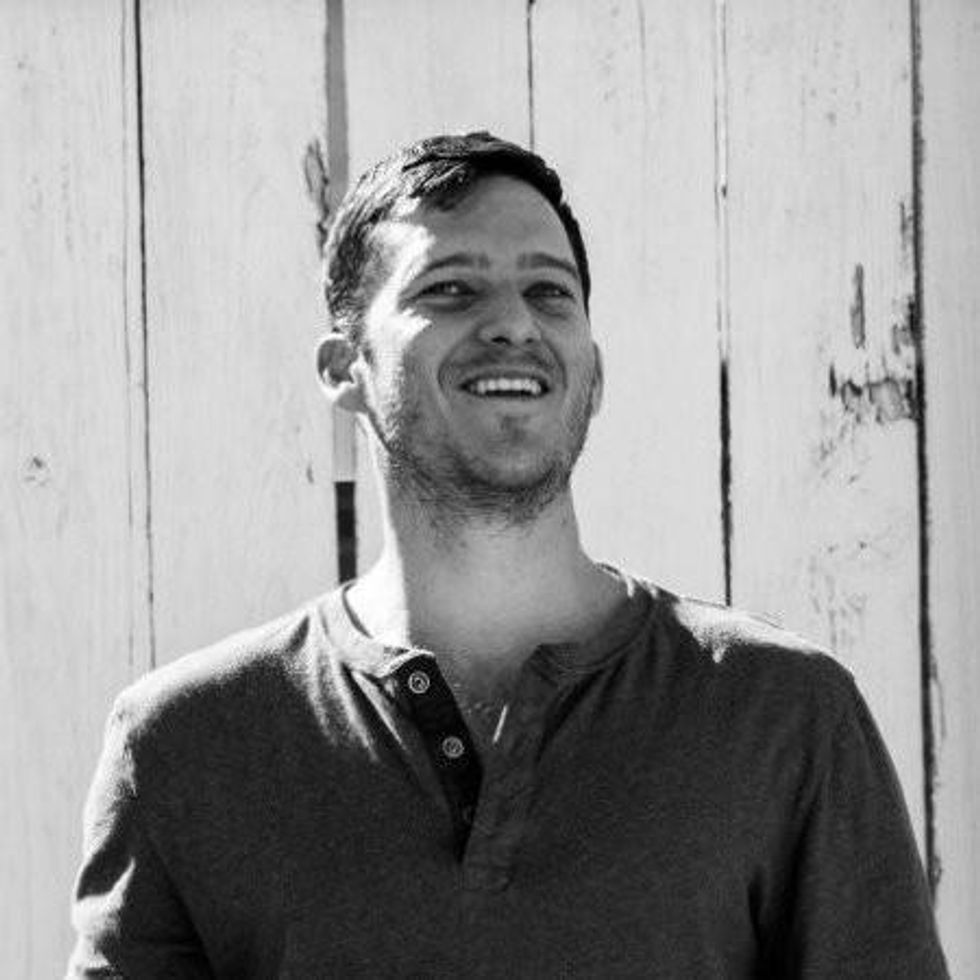 Josh Diamond, Walkabout Ventures
Josh Diamond, Walkabout Ventures (2 Votes)
Josh Diamond is a general partner at Walkabout Ventures, a seed-stage venture firm that primarily targets fintech startups. Diamond previously served as a principal investor at Clocktower Technology Ventures.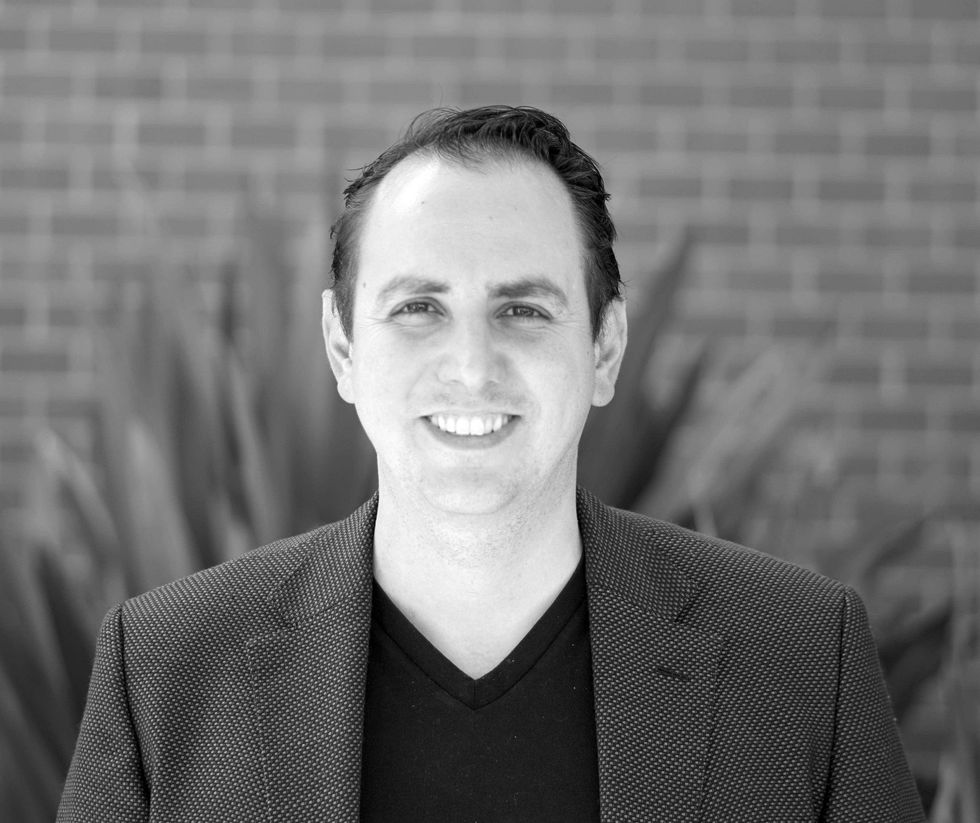 Buck Jordan, Wavemaker Labs
Buck Jordan, Wavemaker Labs (2 Votes)
Buck Jordan is the founder and CEO of Wavemaker Labs, which funds and incubates startups in partnership with larger corporations. Wavemaker has especially targeted the food industry supply chain space—backing automated technologies at both the agricultural and food preparation stages that deploy AI and robotics.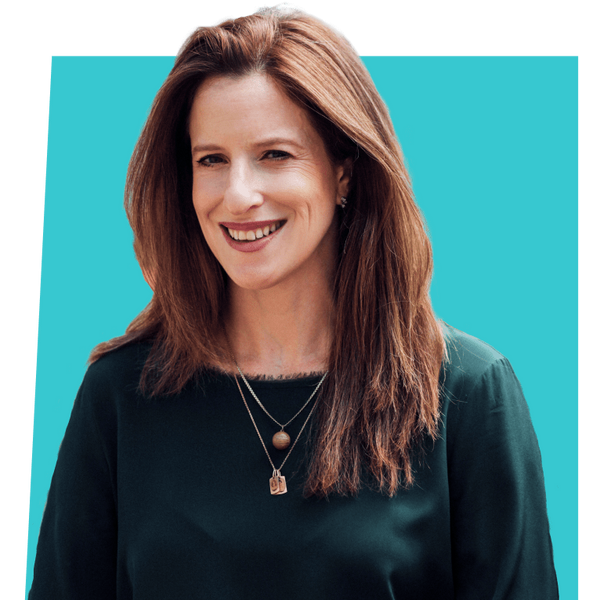 Kara Nortman, Upfront Ventures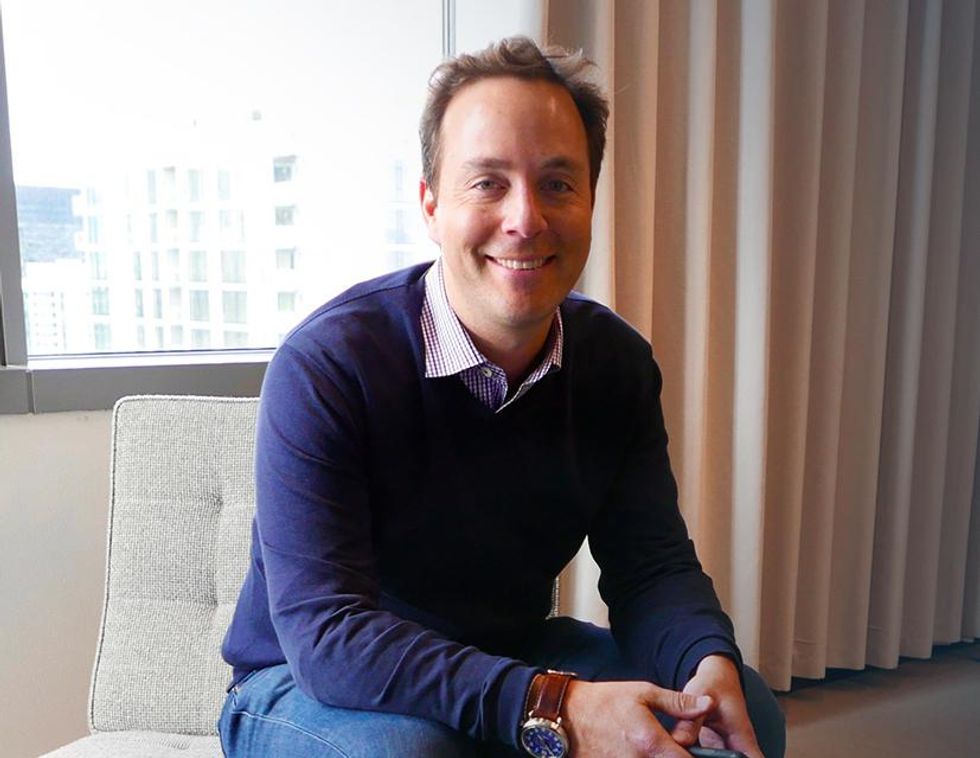 Spencer Rascoff, 75 & Sunny
Spencer Rascoff, 75 & Sunny (2 Votes)
Spencer Rascoff is a co-founder and general partner at 75 & Sunny, a venture firm and startup incubator. Focused on sectors including proptech and ecommerce, Rascoff previously co-founded Zillow, Hotwire.com and real estate platform Pacaso (Disclosure: Rascoff is the co-founder and executive chairman of dot.LA.)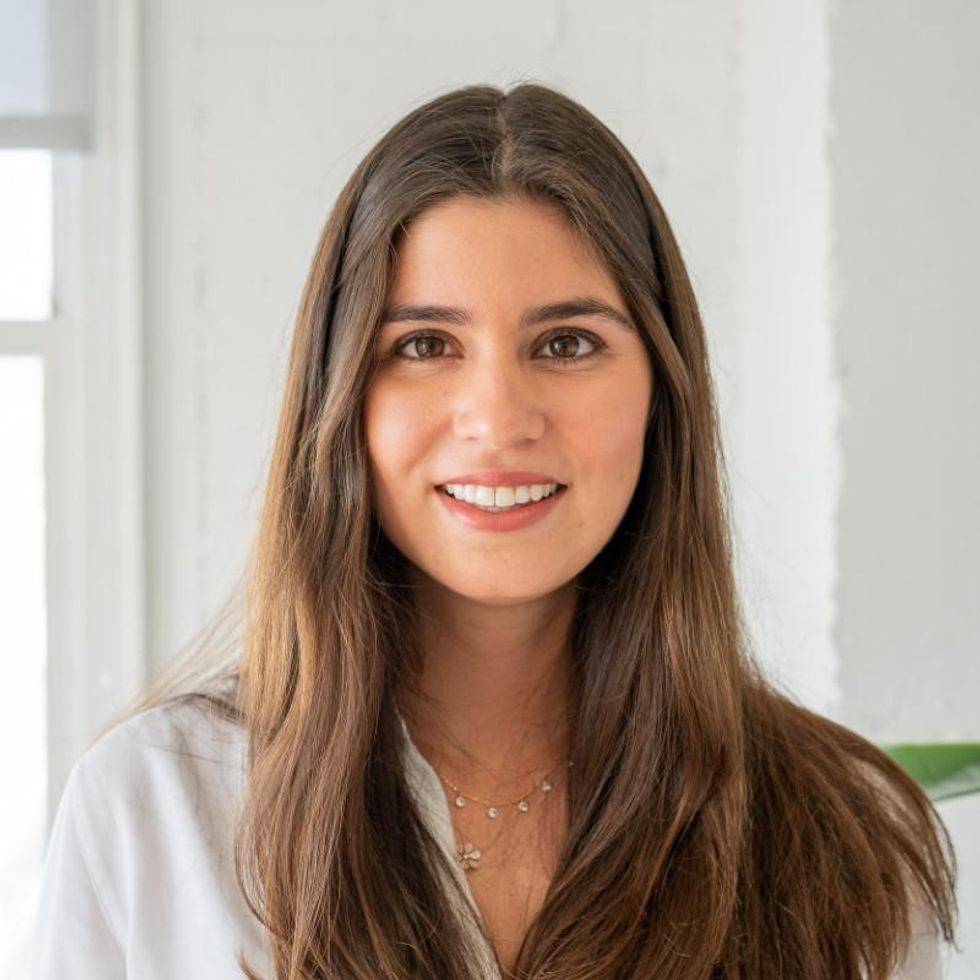 Adriana Saman, Clocktower Technology Ventures
Adriana Saman, Clocktower Technology Ventures (2 Votes)
Adriana Saman is a principal at Clocktower Technology Ventures, a venture firm investing in early-stage fintech startups across the U.S., Europe and Latin America. Saman was previously an analyst at JPMorgan Chase.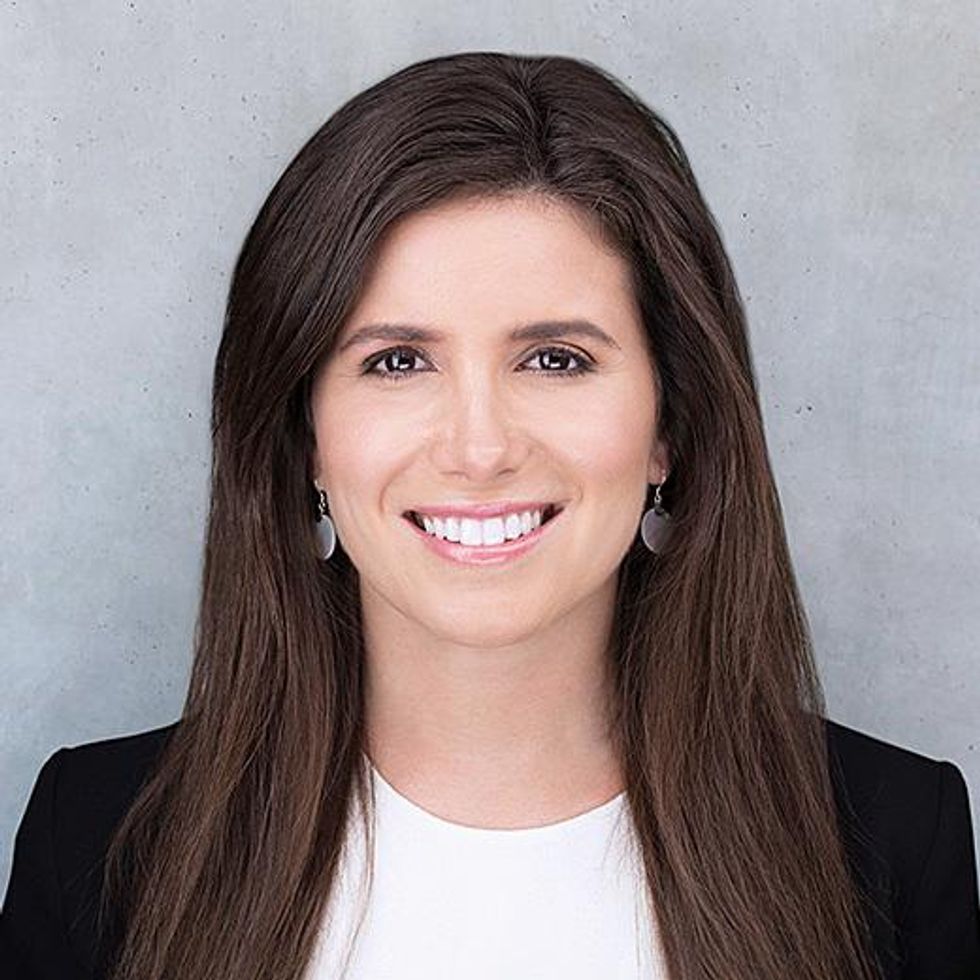 Sara Zayani, Global Founders Capital
Sara Zayani, Global Founders Capital (2 Votes)
Sarra Zayani is a partner at Global Founders Capital. The Greycroft alum has led Global Founders' investments in local startups including Cann, Universal Hydrogen and Pacaso.
Harri Weber
Harri is dot.LA's senior finance reporter. She previously worked for Gizmodo, Fast Company, VentureBeat and Flipboard. Find her on Twitter and send tips on L.A. startups and venture capital to harrison@dot.la.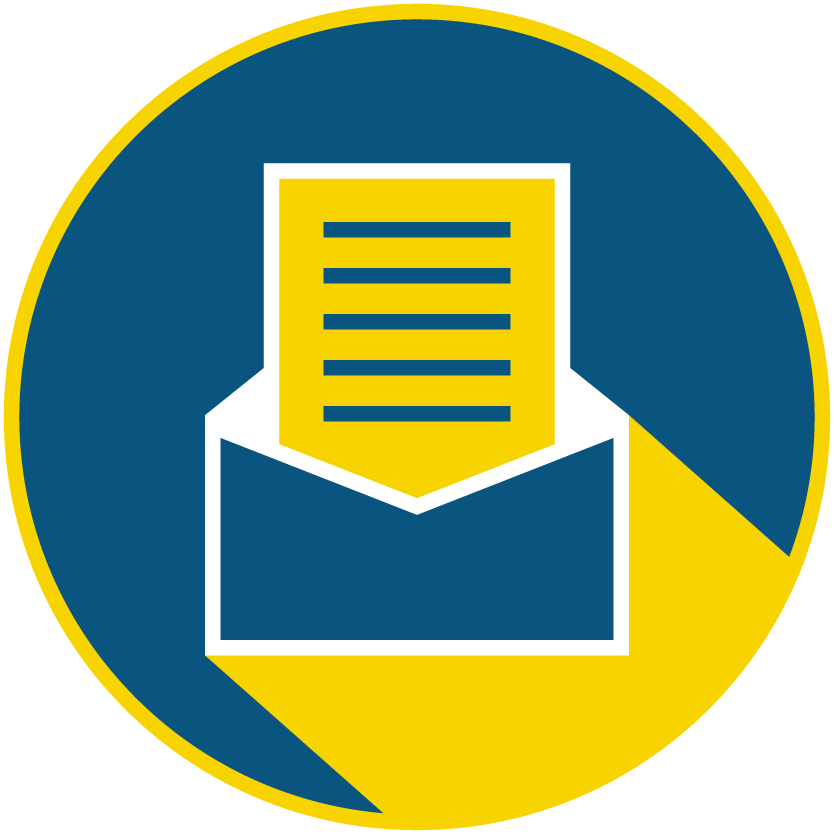 Subscribe to our newsletter to catch every headline.
06:00 AM | April 20, 2022
Image courtesy of Superjoi
Fintech startup Superjoi, which lets fans fund creators' content projects, has raised $2.5 million in pre-seed funding.
Superjoi raised the funding from fintech-focused investors including Ascension Ventures, QED Investors, Systema VC, Tomahawk and Modern Venture Partners. The round also included participation from senior leadership at e-commerce platform Shopify, fintech firm Revolut and Los Angeles-based live-in accelerator Launch House.
Based in West Hollywood, Superjoi's platform allows creators to run Kickstarter-like campaigns to raise capital for projects, while giving fans the chance to suggest ideas for new content. Creators can also reward fans who chip in by giving them event tickets, merchandise or a personal video call. Later this year, Superjoi plans to help fans reap financial rewards, too—such as a share of advertising revenues generated from projects that they backed.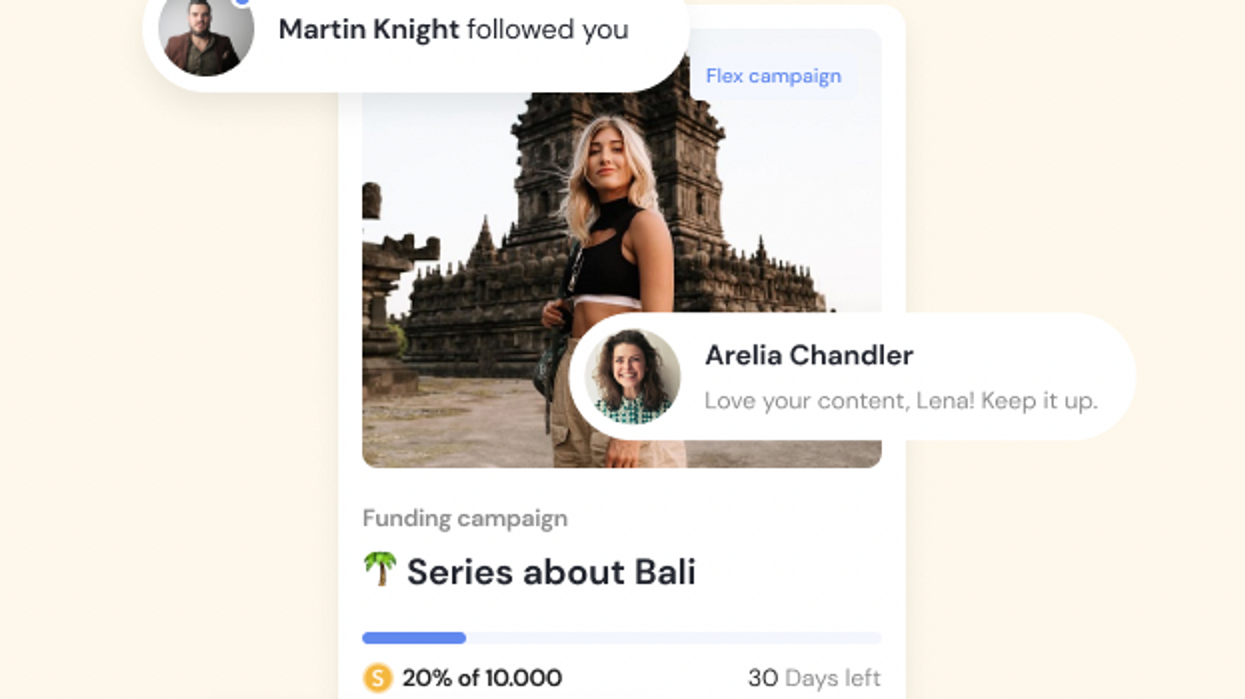 A screenshot from Superjoi's platform.
Major online platforms like Facebook and YouTube have increasingly monetized the relationship between creators and fans, targeting users with ads and sharing some of the revenues with creators. But Superjoi's founders contend that fans have been completely cut out of the equation despite driving creators' successes. In September, the startup began building a platform that would give fans a share of the financial upside, co-founder and CEO Chris Knight told dot.LA.
"Superjoi, as we position it, is liquidity with love," Knight said. "The reason why we call it that is, for somebody who's creative, there's no better funding source for their creativity than the people who love them—and that's their fans."
Knight learned a lot about what he calls "superfans" after helping to build Fantom, a fan-focused smartwatch launched with England's Manchester City Football Club. The Premier League team consults its fans on decisions relating to its stadium and sponsorships, he noted. "I see huge opportunities in the future for creators to actually have a deeper engagement with their audience and actually mobilize their audience to a new level," Knight said.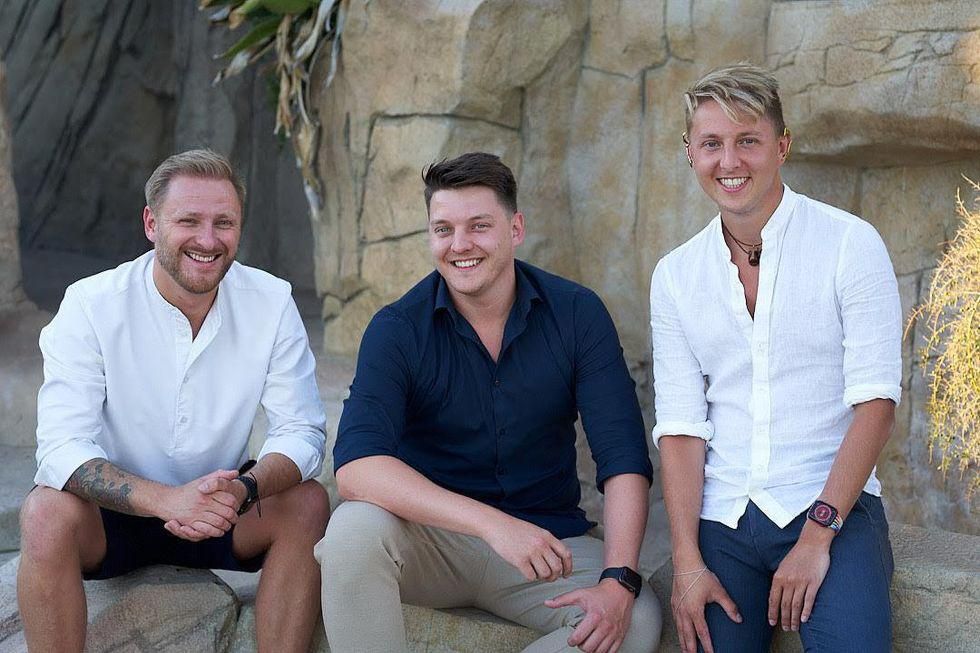 From left: Superjoi co-founders Chris Knight, Piotr Wolanski and Soren Creutzburg Courtesy of Superjoi
Fans will initially fund projects on Superjoi by buying "supercoins," an in-platform currency that is worth $1 each. While supercoins are not technically crypto tokens at this stage, the startup envisions letting fans invest in creators, earn a financial return and receive ownership in their content based on tokenization. Superjoi collects a 10% cut of a creator's fundraising goal.
The platform plans to launch in mid-May with about 25 U.S.-based creators with larger audiences, and will onboard more creators on a waitlisted basis, Knight said. A full public launch is expected later this summer.
Superjoi, which has 14 employees, plans to use the new funds on growing its team, acquiring creators and marketing the platform.
From Your Site Articles
Related Articles Around the Web
Christian Hetrick
Christian Hetrick is dot.LA's Entertainment Tech Reporter. He was formerly a business reporter for the Philadelphia Inquirer and reported on New Jersey politics for the Observer and the Press of Atlantic City.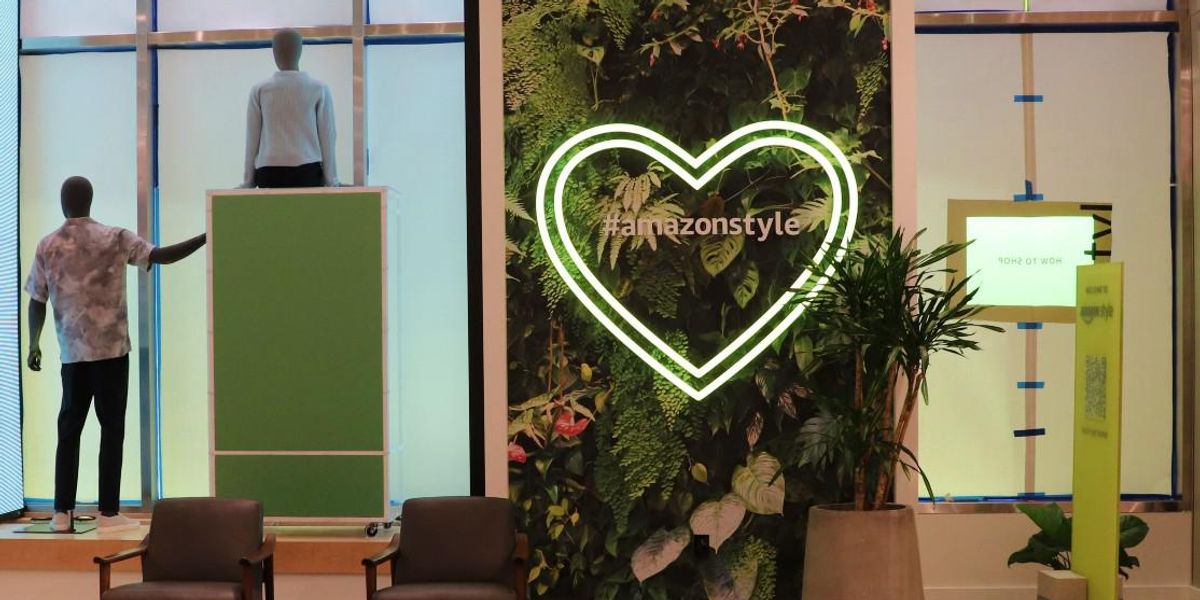 Image by Joshua Letona
Starting today, Glendale's most meme-able outdoor mall, The Americana at Brand, will be home to the Amazon Style store—the ecommerce giant's first foray into brick-and-mortar apparel retail. We got an early sneak peak inside the new digs (located on the corner with Sprinkles Cupcakes, next to H&M and the Apple store) and were able to try out some of its tech-enabled features, which—as ever with Amazon—seek to make the act of shopping as easy as possible.
1. It's Bigger Than It Looks—Even From the Inside

The floor is massive—laying out original products from Amazon's own apparel lines alongside name brands like Theory, Adidas and Calvin Klein, as well as several other lines that have up until now only existed online. But the actual store is much larger than the two floors that most customers will only ever see.
Amazon Style is just the front—the homepage, if you will—behind which a large warehouse facility keeps a gigantic surplus of inventory. A floor-to-ceiling glass window on the main floor gives shoppers just a peak behind the scenes, as employees help load industrial-sized elevators with racks of goods to send upstairs to the dressing rooms.
2. Online Shopping IRL

When perusing the store's bouquet of cottagecore maxi dresses, Kendall & Kylie blazers and, yes, a whole section dedicated to Y2K apparel, one doesn't just pick an item off the rack and take it with you while you shop. Instead, each rack has a barcode that you can scan via the Amazon Shopping app, which has your sizes pre-loaded from previous purchases. (You can opt for a different size if you choose.) That cues an AI-enabled algorithm to start searching through the store's warehoused catalog and zip the desired item over to the second floor, where the dressing room provides its own glimpse into the future of shopping.
The store also boasts a version of The Drop, an Amazon staple that allows online customers to shop entire influencer-curated collections for a 30-hour flash window.
3. Changing Stations of the Future—Today
Your phone also acts as your keycard to get into your personal dressing room. To prevent waiting, you are put in a virtual cue the moment you scan your first item; should the Amazon app prompt that your room is ready while you're still shopping, a tap of your screen allows you to hold your spot in the queue while freeing up the room for someone else. (And if your phone dies while you're waiting, Amazon says a Style employee on the floor will be happy to help you keep your place in line, or hook you up with a charge.)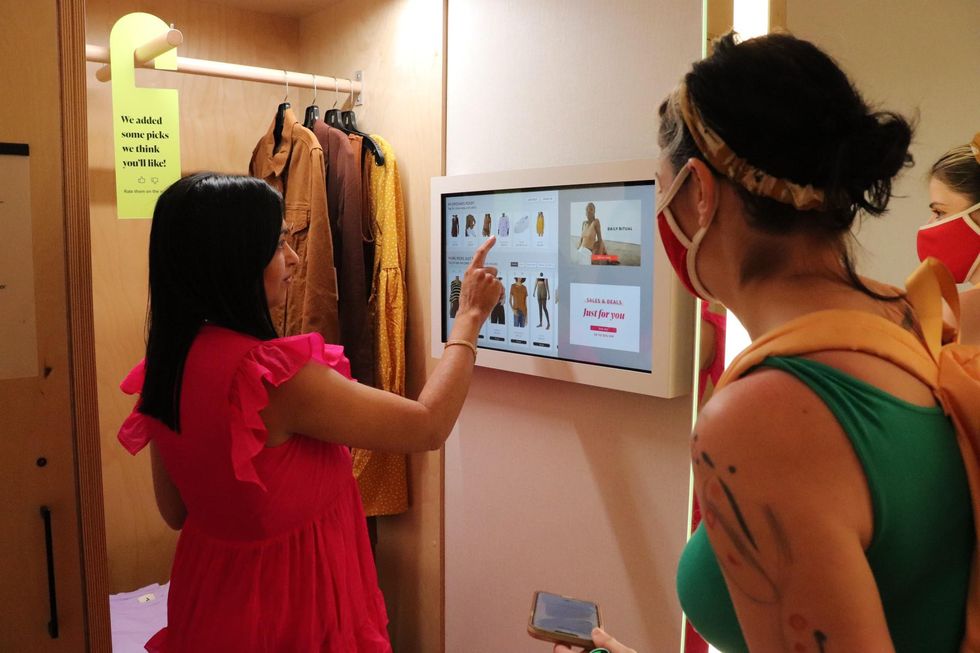 Amazon Style's dressing rooms offer a tech-enabled twist to trying on clothes.Image by Joshua Letona
The changing room is like its own parlor trick. Designed to look like a walk-in closet, one wall has a full-length mirror and a giant touchscreen while another has all the clothes you scanned in your style and size preference. Expect to see a few surprises in there, as Amazon's algorithm picks out other stuff you might want to try on based on your picks. It would be spooky if it wasn't so convenient—an IRL mashup of the online retailer's "Recommended Based on Your Purchases" and "Frequently Bought Together" features.
If an item doesn't fit quite right or you want to see how a skirt looks in blue instead of black, just tap the touchscreen to request a variant. Or an entirely new outfit, as the screen makes available everything in the facility. Then just bring it down to checkout—perhaps the wildest part of this ride.
4. Palming the Bucks
Checking out of Amazon Style's flagship store is what really blew my mind—although apparently it's because I haven't been to one of the Amazon Go, Amazon Fresh or Whole Foods locations where cashless checkouts have been an option in select stores since 2020.
I assumed you could just walk out the door with your purchase, because I watch "Saturday Night Live" sketches for news. While the Go payment option isn't available at Amazon Style, there are several checkout options to keep the experience as frictionless and non-cumbersome as possible.
One way is to take the clothes you want out of the dressing room and go directly to Amazon's palm-enabled checkout kiosks. That's right: Register on the spot for an Amazon One account, and you need merely to wave your hand over a little black device that reads your palm and charges your on-file payment method. It's super convenient for everyone except $10 boardwalk psychics, who just may be put out of business by such technology.
For the more traditional set, you still have the option of paying via credit card or cash.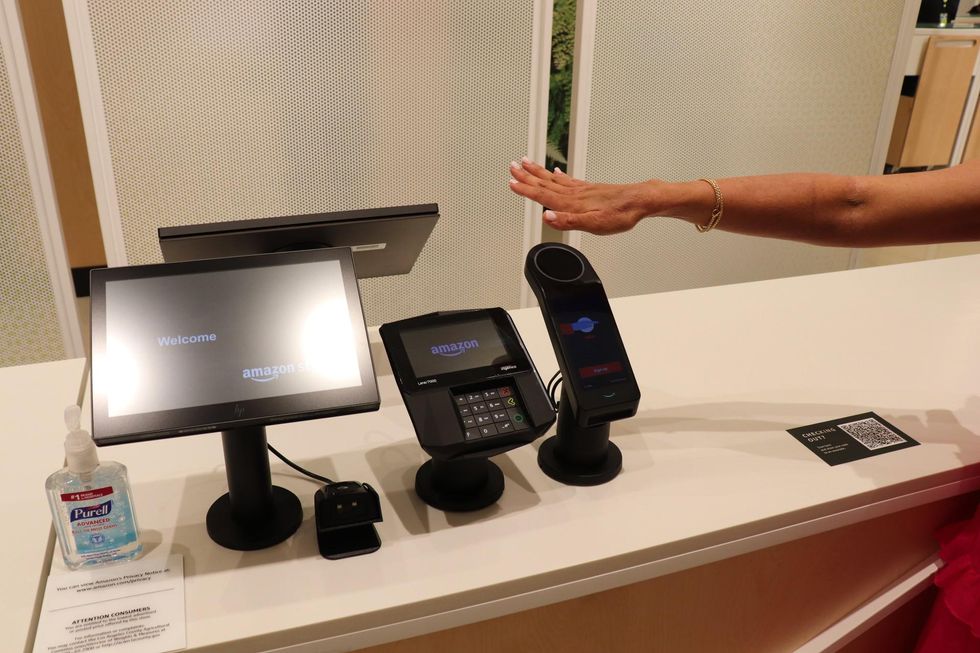 Shoppers can check out of Amazon Style with the wave of a palm. Image by Joshua Letona
5. Supply & Demand & Return
Amazon Style's brick-and-mortar location opens up a variety of new ways to shop, return and exchange clothing. For instance, you can order a load of clothes online and pick them up in the store; anything you don't want can be returned in the store without you ever having to print a shipping label.
See something you like but don't have time to try it on? Just scan the barcode, pick it up at the front of the store and pay on your way out without ever going into a dressing room.
The Amazon Shopping app also boasts a Deals feature, which automatically sorts for the best price on items to help customers either save money (or believe they are).
While Glendale is home to the only Style store so far, Amazon isn't ruling out more locations. With fewer retailers able to afford rents on America's main strips and shopping malls, Amazon's resources—and its unique position at the intersection of tech and retail—make it easy to envision more Style stores on the horizon.
Drew Grant
Drew Grant is dot.LA's Senior Editor. She's a media veteran with over 15-plus years covering entertainment and local journalism. During her tenure at The New York Observer, she founded one of their most popular verticals, tvDownload, and transitioned from generalist to Senior Editor of Entertainment and Culture, overseeing a freelance contributor network and ushering in the paper's redesign. More recently, she was Senior Editor of Special Projects at Collider, a writer for RottenTomatoes streaming series on Peacock and a consulting editor at RealClearLife, Ranker and GritDaily. You can find her across all social media platforms as @Videodrew and send tips to drew@dot.la.