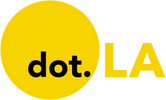 Get in the KNOW  
  on LA Startups & Tech  
X
Sam Blake
Sam primarily covers entertainment and media for dot.LA. Previously he was Marjorie Deane Fellow at The Economist, where he wrote for the business and finance sections of the print edition. He has also worked at the XPRIZE Foundation, U.S. Government Accountability Office, KCRW, and MLB Advanced Media (now Disney Streaming Services). He holds an MBA from UCLA Anderson, an MPP from UCLA Luskin and a BA in History from University of Michigan. Email him at samblake@dot.LA and find him on Twitter @hisamblake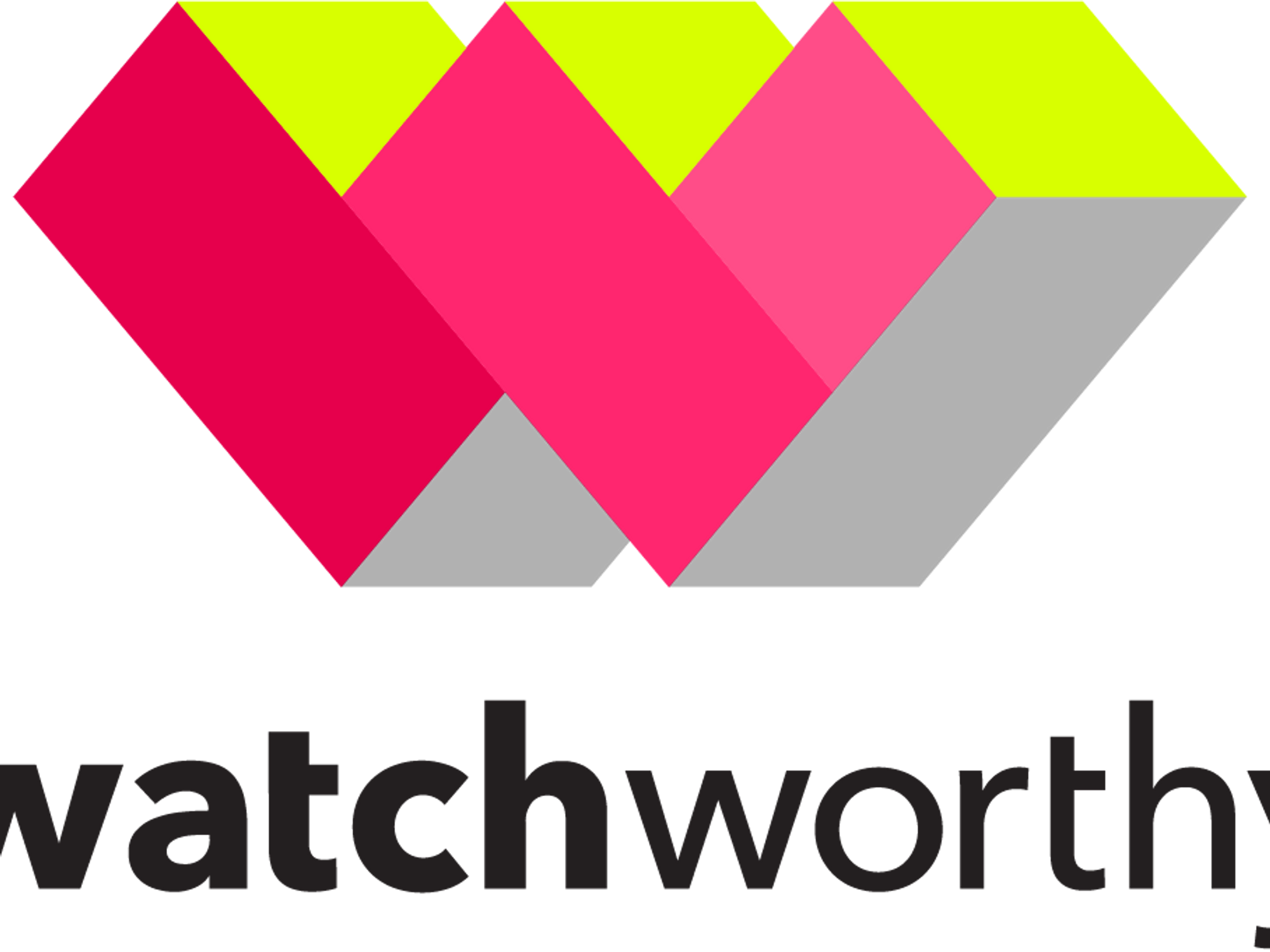 Ranker, an L.A.-based digital media firm boasting 40 million monthly visitors, on Monday morning released Watchworthy, a service that uses machine learning to give users bespoke what-to-watch recommendations. Watchworthy will initially be available only on the iOS app store, but Chief Executive Clark Benson told dot.LA that the company plans to roll it out to Android and connected devices like Roku and Apple TV later this year.
---
The average video streaming user spends over seven minutes deciding what to watch, per a 2019 study from Nielsen. With Comcast, AT&T, Quibi and Discovery all planning to launch streaming services to compete with the likes of Netflix, Amazon, Hulu, Disney, and Apple, making a choice is poised to only get harder.
Enter Watchworthy, which — in contrast to the platforms' own recommendation engines — will provide suggestions across over 200 streaming services.
People are streaming shows and movies more as the coronavirus fallout has decimated leisure alternatives and flushed people's lives with free time. According to a Bloomberg story, Wurl Inc. estimated that globally time spent streaming last weekend rose by an average of 20%. That seems likely to grow, based on a separate analysis from Nielsen finding that viewing spiked by over 60% during certain past shut-ins.
This could prove fortuitous for Watchworthy, which has been under development for a year or so, according to Benson, and coincidentally launches as demand for its service may be rising.
How does it work?
"It starts on Ranker.com," explains Chantelle Silveira, Ranker's Chief Product Officer, who helped manage the development of Watchworthy.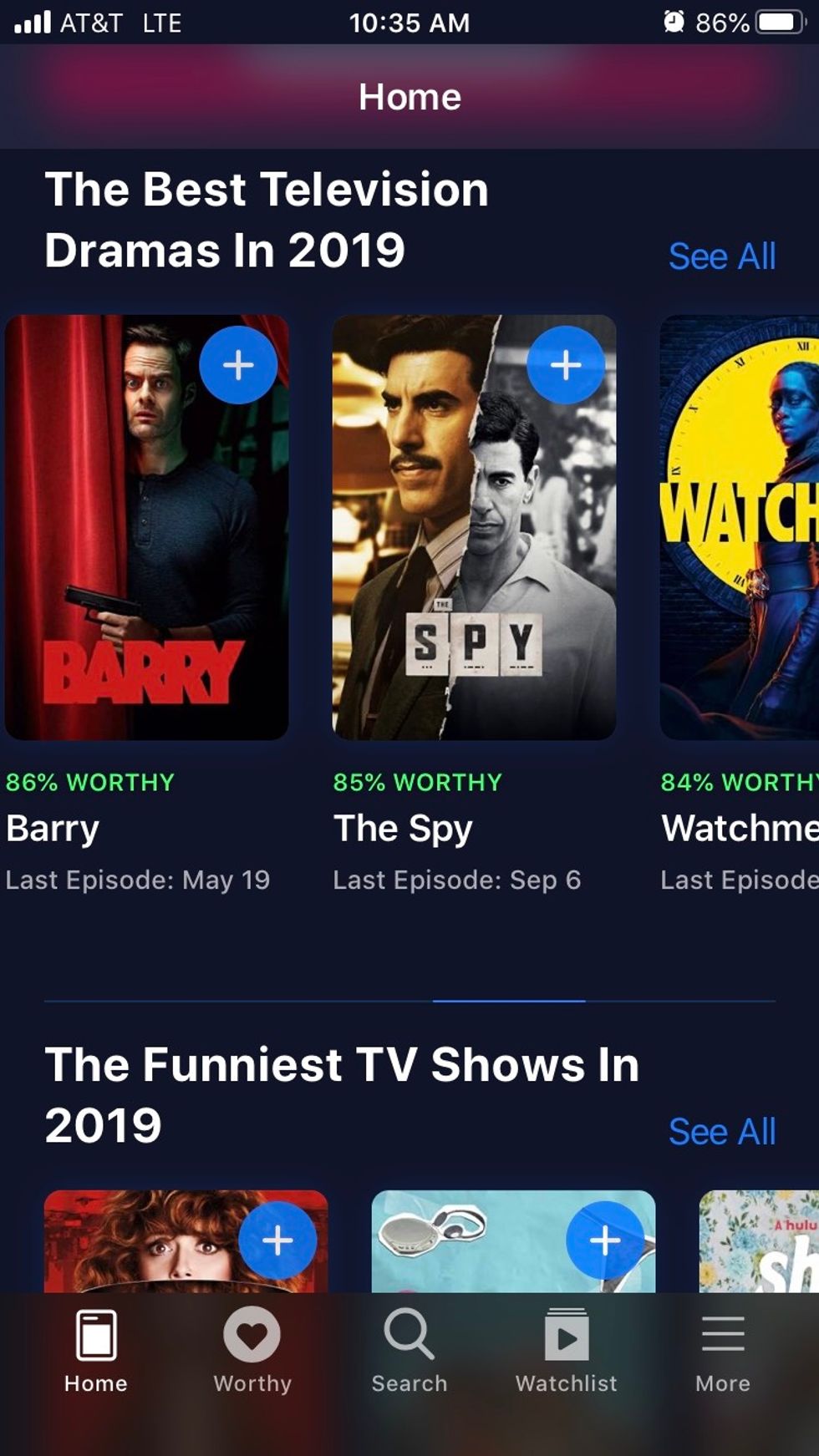 Ranker.com, which launched in 2009, is a trove of all kinds of rankings derived from user votes. Categories range from the relatively normal (The Best TV Shows to Binge Watch, The Greatest Animated Series Ever Made) to the wildly specific (TV Shows That Only Smart People Appreciate, The Most Epic Insults from Game of Thrones).
"Ranker collects around 15 million votes per month across tens of thousands of rankings," said Benson. "We have over 5,000 rankings about TV alone."
Over one billion votes in total have amounted so far.
Tracking and analyzing users' voting behavior across varied categories has enabled Ranker to construct user groups with highly detailed preference profiles, the company says. When Watchworthy users answer a few questions–a process described to dot.LA as akin to Tinder for movies and shows–it is this backend data from Ranker.com that the Watchworthy model uses to propose a recommendation.
"Watchworthy creates a digital taste fingerprint based on your unique combination of likes and dislikes," explains Silveira. The model then compares that fingerprint to millions of others in the Ranker database, and finds a similar user group. "Then it looks at what those people are watching, and not watching, to come up with your personalized list of recommendations."

Data and the Entertainment Business: What Watchworthy Shows
One of Netflix's early competitive advantages was its digital proximity to customers. Whereas legacy companies like Disney formerly needed to rely on third parties for much of their customer data–which was usually coarse and of limited usefulness–Netflix early on had direct access to highly granular, extremely useful data about its customers. Among other outcomes, this enabled their lauded recommendation engine, which got better the more customers used it and so helped Netflix retain subscribers.
The power of customer data goes a long way in explaining the rise of Disney+ and other direct-to-consumer (D2C) platforms. Information about user behavior and preferences will help those companies make decisions.
The story of Ranker and its release of Watchworthy shows how the broader entertainment industry's data evolution is far from complete.
"I didn't know there would be a data business in this when I first started," reflects Benson. But now, entirely new businesses have sprung from the information collected from Ranker visitors.
Earlier this year Benson hired David Yon to lead Ranker Insights, a new business unit aiming to use Ranker data to provide insight to entertainment businesses.
Watchworthy will be free for users, but will generate advertising revenue and referral fees from streaming platforms, Benson said.
Though there is already plenty to watch, such industrial ripples will continue to provide yet more content to keep an eye on.
Follow Sam Blake on Twitter and email him at samblake@dot.la


From Your Site Articles
Related Articles Around the Web
Sam Blake
Sam primarily covers entertainment and media for dot.LA. Previously he was Marjorie Deane Fellow at The Economist, where he wrote for the business and finance sections of the print edition. He has also worked at the XPRIZE Foundation, U.S. Government Accountability Office, KCRW, and MLB Advanced Media (now Disney Streaming Services). He holds an MBA from UCLA Anderson, an MPP from UCLA Luskin and a BA in History from University of Michigan. Email him at samblake@dot.LA and find him on Twitter @hisamblake
https://twitter.com/hisamblake
samblake@dot.la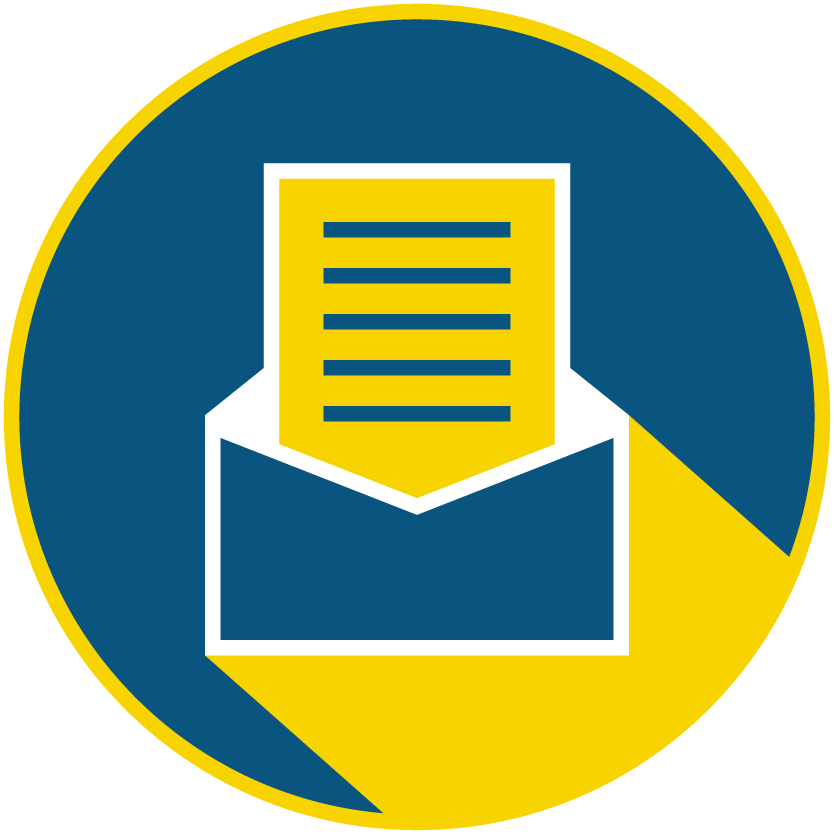 Subscribe to our newsletter to catch every headline.
Christian Hetrick
Christian Hetrick is dot.LA's Entertainment Tech Reporter. He was formerly a business reporter for the Philadelphia Inquirer and reported on New Jersey politics for the Observer and the Press of Atlantic City.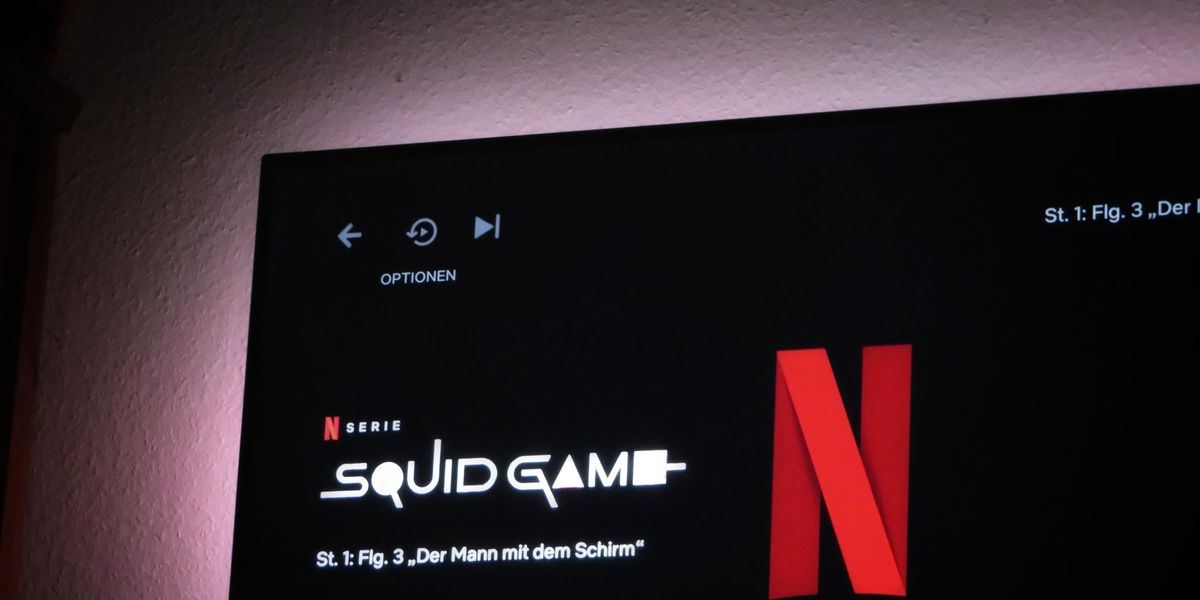 Netflix will invest more in Asia in a bid to revive its sluggish subscriber growth, betting on the lone region where the company added customers during an otherwise disappointing first quarter.
Bloomberg reported Monday that the streaming giant will grow its investment in Asia despite plans to reign in spending overall across the company. That will include financing the production of local films and series for that market, Tony Zameczkowski, Netflix's vice president of business development for Asia Pacific, told the news outlet.
The streaming service has lost roughly 70% of its market value this year, due in large part to the company losing customers for the first time in a decade last quarter. Things aren't expected to improve in the current second quarter, either with Netflix predicting a net loss of 2 million subscribers.
But Asia is the one market where Netflix has made gains this year, adding 1.1 million subscribers during the first quarter. The company will likely try to reproduce the success it found with South Korean hits like "Squid Game"—Netflix's most-watched show ever—and "Hellbound," as well as ramp up its Japanese anime portfolio.
Still, the Asia region presents political and profit challenges, such as countries seeking to restrict certain content within its borders and lower revenue per customer compared to North American subscribers, Bloomberg noted.
Facing
heightened competition
from tech and legacy media giants, Netflix is trying all sorts of things to remain atop the streaming market. It's planning to crack down on
password sharing
,
introduce advertising
and
expand into gaming
to add or hang onto paying customers.
Christian Hetrick
Christian Hetrick is dot.LA's Entertainment Tech Reporter. He was formerly a business reporter for the Philadelphia Inquirer and reported on New Jersey politics for the Observer and the Press of Atlantic City.
Christian Hetrick
Christian Hetrick is dot.LA's Entertainment Tech Reporter. He was formerly a business reporter for the Philadelphia Inquirer and reported on New Jersey politics for the Observer and the Press of Atlantic City.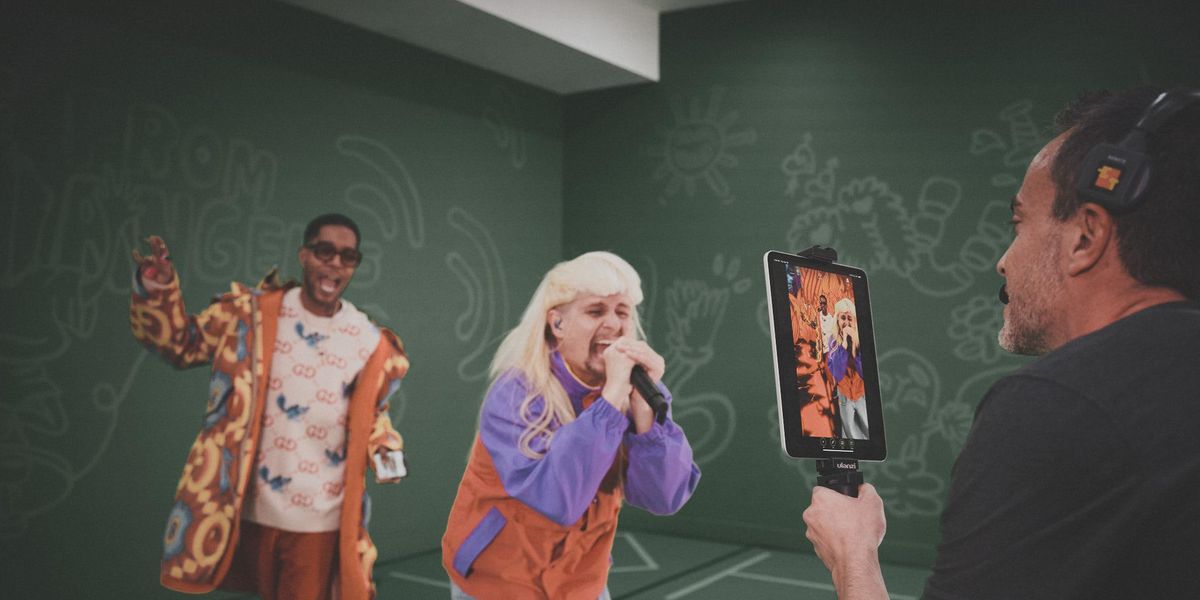 Photo courtesy of Encore
Live performance app Encore, co-founded by rapper Kid Cudi, wants to put concerts in people's pockets.
The Culver City-based company is among a bunch of virtual concert startups to emerge as the pandemic forced musicians to cancel or postpone in-person shows. But unlike competitors that are producing shows for virtual reality headsets or putting pay-per-view concerts on computers, Encore is betting fans will watch their favorite artists on smartphones. Think of it as a higher quality Instagram Live, with artists performing before augmented reality (AR) backgrounds and video chatting with fans.
A screenshot of Encore's Studio app for iPhone.
Photo courtesy of Encore
"What's disruptive about what we're doing is it is mobile live performance," Encore co-founder and CEO Jonathan Gray told dot.LA. "It's free [for the artist] in your pocket, everywhere you go. And I think that's ultimately the vision of the company."
Founded in 2020, the startup previously required artists to use both an iPad and iPhone to set up a show, with the more powerful tablets ensuring better production quality. But the iPad requirement proved to be a barrier for artists who couldn't afford one, Gray said. Encore brings artists to its physical studio to perform on a greenscreen stage, too, but the company wants Encore shows to feel less like formal productions. They'll ideally be something an artist does casually—and frequently—to engage with fans and make money in a lower stakes environment.
"The vision of the company, and the way we will get scale, is with artists doing stuff on their own," Gray said. "I think as soon as it's on your phone, as soon as you can be going live in a minute, you're totally changing what it means to go live."
Admission is cheap, but Gray said fans collectively spend a lot of money during a show. Middle-tier artists who have relatively smaller but engaged fan bases have racked up several thousand dollars during an Encore show—without booking a venue or hiring a production team.
"There's this completely untapped part of the music industry that has tons of engagement, but the engagement is on social [media]," Gray said. "Ultimately, your superfans can only stream on Spotify so many times. And even though you have super fans, how many of them are going to show up to a single city on a single night? Not that many."
The new Encore Studio App lets artists design AR stages, add custom artwork and incorporate visual effects to turn basic spaces into more visually compelling backdrops. Other features include live polls, "backstage pass" video chats, and "clap goals," in which artists can, for example, entice fans to spend more to hear new music.
Encore has raised $9 million in seed funding so far from investors like Battery Ventures, 468 Capital and Parade Ventures. The company has 14 employees and has facilitated 200 live shows since its first app went live in February. Roughly 2,000 artists have registered with Encore, which shows performers are interested but haven't tried it, Gray said. That's a big reason why the company is removing the iPad obstacle.

"You can actually get from downloading the app to having your own AR world and going live in like two minutes," Gray said. "Before—it was not two minutes."
Christian Hetrick
Christian Hetrick is dot.LA's Entertainment Tech Reporter. He was formerly a business reporter for the Philadelphia Inquirer and reported on New Jersey politics for the Observer and the Press of Atlantic City.
Kristin Snyder
Kristin Snyder is an editorial intern for dot.la. She previously interned with Tiger Oak Media and led the arts section for UCLA's Daily Bruin.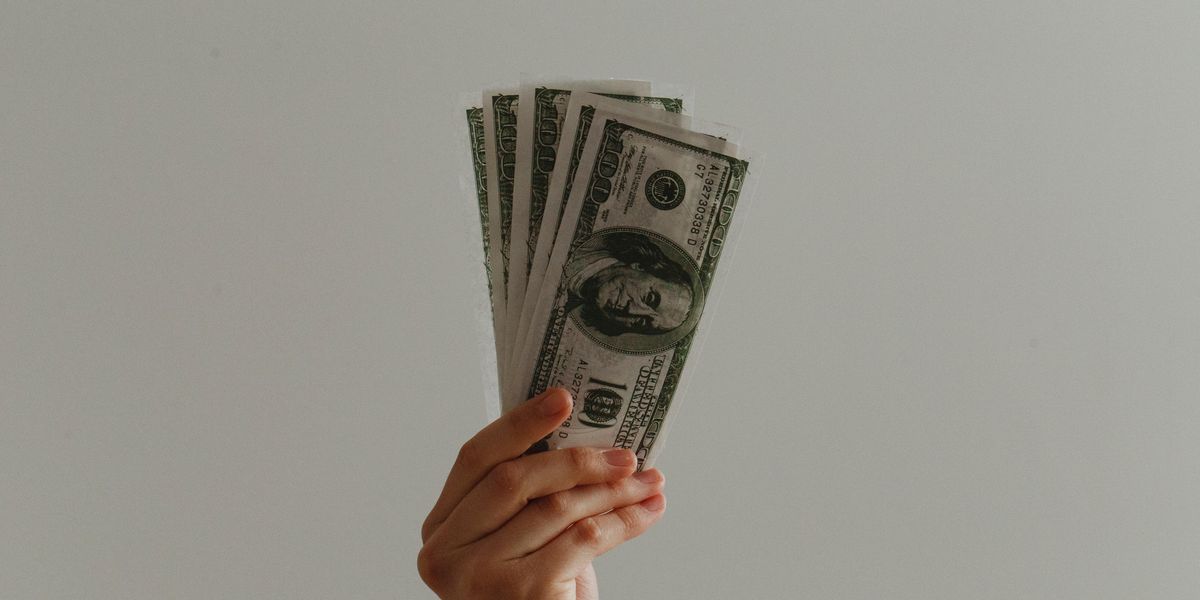 Venture firm Backstage Capital laid off nine employees, reducing its staff to just three.
Managing partner and founder Arlan Hamilton announced the layoffs Sunday on her "Your First Million" podcast. General partners Christie Pitts and Brittany Davis, along with Hamilton, are the only remaining employees, TechCrunch reported. The move comes only three months after the Los Angeles-based firm said it would only fund existing portfolio companies.
"It's not that I feel like there's any sort of failure on the fund side, on the firm's side, on Backstage's side, it's that this could have been avoided if…the system we work within were different," Hamilton said during the podcast.
Hamilton founded Backstage in 2015 to highlight underrepresented founders and launched a crowdfunding campaign last year to draw in everyday investors. The company announced its plan to raise $30 million for a new fund, bringing in $1 million from Comcast. Having invested in 200 companies, Backstage announced in March that it would not be making new investments.
Hamilton said Backstage's situation is a "purgatory kind of position," with companies saying the fund was either too developed or not developed enough to invest in. However, in an email sent to stakeholders, she said she is "optimistic about the next 18 months."
The firm still intends to grow its assets under management to over $100 million as Hamilton looks for backing from to the 26 funds she has invested in for backing. Hamilton said the company does not "have dry powder right now," which points to the firm's struggle to grow.
The news comes during a wave of layoffs across Los Angeles, with companies like Voyage SMS, Albert and Bird letting go of employees.
Kristin Snyder
Kristin Snyder is an editorial intern for dot.la. She previously interned with Tiger Oak Media and led the arts section for UCLA's Daily Bruin.