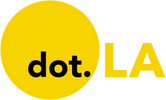 Get in the KNOW
on LA Startups & Tech
X
JP Mangalindan
JP Mangalindan
JP Mangalindan is a senior contributing writer to dot.LA. His work has appeared in numerous publications over the last 18 years, including Bloomberg Businessweek, Fortune Magazine, GQ Magazine, Protocol, Entertainment Weekly, Mashable and Yahoo Finance. JP earned a bachelor's degree in journalism from Fordham University.
NBC will not air the Golden Globes next year, the network announced on Monday, a stunning development that comes amid growing controversy surrounding the Hollywood Foreign Press Association's lack of diversity and questions regarding the organization's policies.
"We continue to believe that the HFPA is committed to meaningful reform. However, change of this magnitude takes time and work, and we feel strongly that the HFPA needs time to do it right," NBC said in a statement. "As such, NBC will not air the 2022 Golden Globes."

The network added that, provided the HFPA "executes on its plan" of reform, "it is hopeful we will be in a position to the air show in January 2023." The move follows revelations in February that the organization of 87 Los Angeles-based journalists who work for foreign media outlets lacks Black members — a gross omission that may have directly resulted in awards season contenders like "Ma Rainey's Black Bottom" failing to earn nominations for the "Best Picture" category in February.
As a result of widespread criticism in recent months, the HFPA introduced a plan that would increase the number of Black reporters, as well as other people of color, in its ranks, by admitting 20 new members in 2021, with a specific focus on Black recruits. The group also proposed new restrictions on gifts and payments they can receive for their work on committees.
But the proposed reforms aren't appeasing some corners of Hollywood. Netflix, Amazon Studios and WarnerMedia have all declined to participate in any more HFPA events until the organization enacts significant and demonstrable changes.
"We know that you have many well-intentioned members who want real change — and that all of us have more work to do to create an equitable and inclusive industry," Netflix co-CEO Ted Sarandos wrote in a letter to the HFPA's Leadership Committee last week. "But Netflix and many of the talent and creators we work with cannot ignore the HFPA's collective failure to address these crucial issues with urgency and rigor."
Hollywood talent have recently joined the backlash, as well. On Monday, Tom Cruise returned his three Golden Globe statues for his turns in "Born on the Fourth of July," "Magnolia," and "Jerry Maguire" in protest; last week, Scarlett Johansson, who has been nominated for four Golden Globe awards, urged the industry to "step back" from the annual awards.
"The HFPA is an organization that was legitimized by the likes of Harvey Weinstein to amass momentum for Academy recognition, and the industry followed suit," Johansson previously said in a statement. "Unless there is necessary fundamental reform within the organization, I believe it is time that we take a step back from the HFPA and focus on the importance and strength of unity within our unions and the industry as a whole."
Related Articles Around the Web
FabFitFun wasn't always a purveyor of goodie-filled subscription boxes.

In 2010, Michael Broukhim and his brother Daniel Broukhim co-founded the West Hollywood-based startup with Katie Echevarria Rosen Kitchens, a longtime journalist, as a blog and newsletter, which served up editorial content on beauty, fashion, fitness, and wellness. But ad-supported newsletters at the time were a challenging proposition and transforming a pure media play into a profit-making machine remains a notoriously difficult endeavor. Those challenges spurred brother Michael to seek inspiration for a pivot elsewhere.
"We weren't super optimistic on the idea of an ad-supported newsletter achieving what we wanted to achieve and in terms of making a dent in this world," says Michael, who serves as co-CEO with Daniel. "Once we had our audience, we could start asking them questions, and we talked to them. We did see things in the subscription space we thought were really interesting."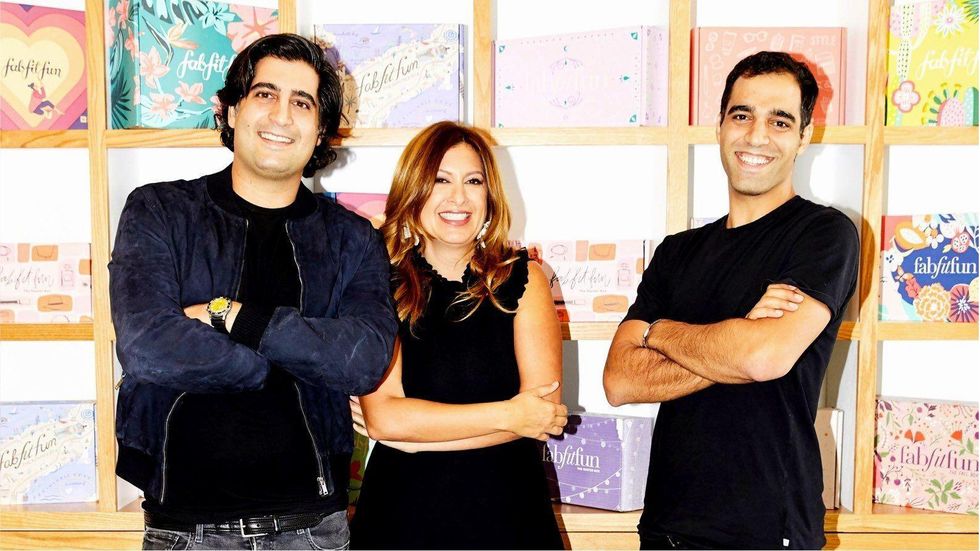 Brothers Daniel (left) and Michael Broukhim co-founded FabFitFun with journalist Katie Echevarria Rosen Kitchens.
Inspired by the swag bags doled out at the glitzy L.A. events he regularly attended, Broukhim saw a market opportunity. Swag bags often delighted people with unexpected items. What if FabFitFun offered subscription boxes brimming with a mix of items from different categories that offered the same element of satisfaction one felt in receiving and picked through a swag bag?

In March 2013, FabFitFun launched its first membership box — a run of 2,000 boxes that sold out in 24 hours. In the eight years since, that number has multiplied exponentially, with the startup now assembling nearly two million boxes a quarter for subscribers who pay either $49.99 per box or $179.99 for four boxes a year for full-sized products from over 1,000 brands ranging from Alice + Olivia to West Elm.
This April, the startup took another step to appease loyal users. Starting this summer, they'll be able to pick and choose all the items they'd like in their quarterly boxes or forgo their box completely for credit to shop on FabFitFun's site. (Previously, FabFitFun allowed subscribers to pick some, but not all, the items in their forthcoming boxes.)
"We want every woman of every sort of personality, skin tone and body type to find products that they love within the box," explains Kitchens. "In order to make that happen, there has to be a wider variety of choices so they feel that the box was tailored to them in a much deeper way."
FabFitFun's announcement follows a banner year for the startup, in which revenues almost doubled from 2018 to $600 million in 2020. As a way to keep more users happy, it's smart — addressing one of the fundamental problems of the subscription box model, which was founded on the notion of surprising and delighting shoppers who don't necessarily know what their orders will contain. But that same element of serendipity also meant some users were inevitably disappointed.
"One of the problems with subscription boxes is you might like some of the items, but you may really feel like some of the other things are a waste of your money — versus saying, 'Hey, I got to have eight things that were fantastic,'" says Charlene Li, founder of the analyst firm Altimeter.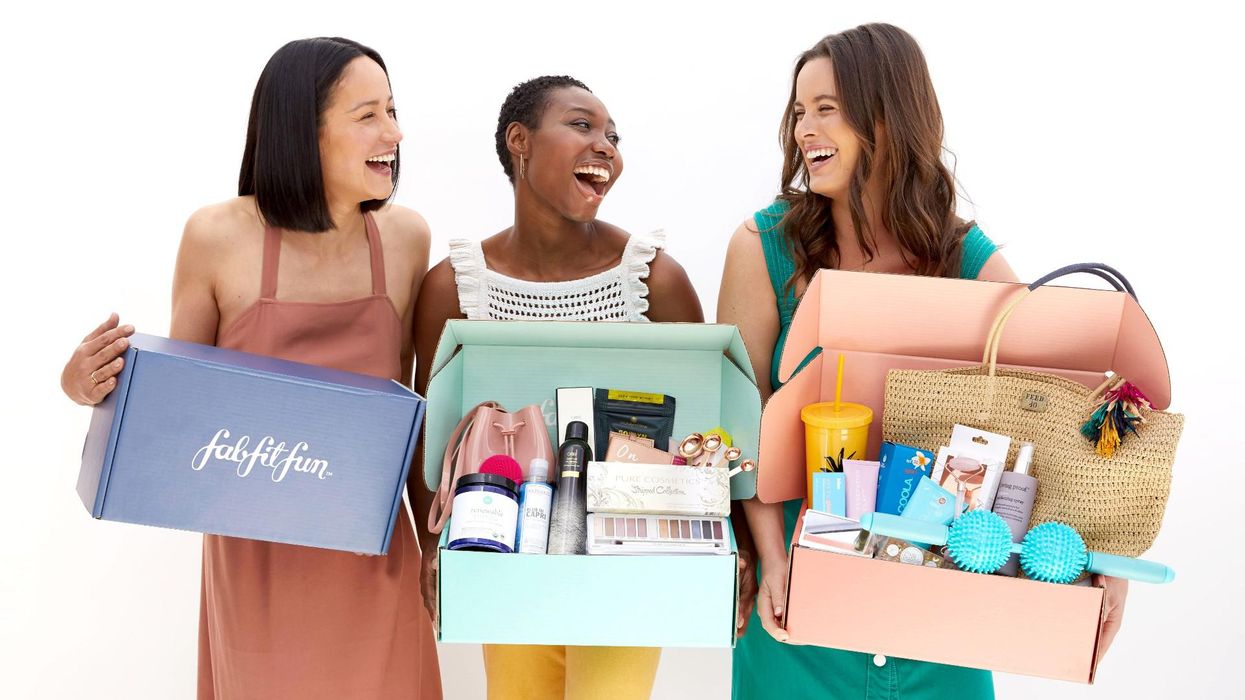 Despite some setbacks, which included streamlining operations and layoffs in February 2020, FabFitFun has largely succeeded where many subscription box startups over the years have failed entirely, either because they failed to find their niche or their targeted niche was too narrow. Even Birchbox, which is largely credited with spearheading the subscription box model, has struggled, with rounds of layoffs over the years.

Broukhim remains vague on what lies ahead for his startup, which currently employs about 550 employees and operates a 650,000-square-foot fulfillment center in Chico, California — roughly the equivalent of 11 football fields. But in the long run, FabFitFun's co-CEO wants to develop an online shopping experience that emulates the feeling many millennials and Gen Zers had growing up and going to the mall with friends, although he declines to specify how the startup will accomplish that.
With rapid revenue growth, there's also speculation of an IPO on the horizon, although Broukhim quickly dispels that rumor.
"We don't have any plans at this point, but what I'd say is we're always focused on what's doing what's right for the company and what's right for delivering this very unique experience to our members and to our brand partners," he says. "I think at some point along that trajectory 'being public' is going to be the right step for us, but we haven't made a determination yet on timing."
Until then, the startup will continue doing what it does best by bringing highly-anticipated orders — by the box-full — to shoppers' doors.
From Your Site Articles
Related Articles Around the Web
Nestled on Sunset Boulevard near Vine Street in the heart of Hollywood, the Cinerama Dome has played host to countless film premieres since it opened its doors in 1963, earning a place in pop culture with appearances in films and TV shows like Quentin Tarantino's "Once Upon a Time in Hollywood," "Entourage" and "Melrose Place."

This week's startling news that the Cinerama Dome — in addition to ArcLight Cinemas and Pacific Theaters' 15 locations — would stay closed for good, caused an outpouring from Hollywood filmmakers, actors, and cinephiles, from horror film director John Carpenter and Lulu Wang, director of "The Farewell," to actors Patricia Arquette and Treat Williams.
And it inspired desperate pleas for help.
"Brad Pitt, buy the ArcLight challenge," tweeted actor Timothy Simons, who appeared in the HBO series "Veep."
Meanwhile, a new Change.org petition aimed at Netflix, Disney, Amazon and Apple, among others, has so far garnered over 11,800 signatures.
Brad Pitt buy the arclight challenge

— Timothy Simons (@Timothy Simons) 1618274558.0
Given the theater's historical significance, there has been much speculation over who, if any, its potential savior might be. One obvious possibility: a streaming service like Netflix, Hulu, Disney Plus or Amazon Prime Video, which is certainly not without precedent. In May 2020, Netflix reportedly shelled out $14.4 million to buy Hollywood's historic Egyptian Theater. While the popular streaming service hasn't yet officially disclosed its plans, owning such a venue gives Netflix a prime location to premiere its award-winning films or films it intends to market for awards consideration.

As Dana Polan, a professor in the Department of Cinema Studies at New York University's Tisch School of the Arts, points out, for films to qualify for Academy Award nominations, they must have a theatrical run of at least one week in Los Angeles and New York. It's a policy Netflix observed with its Spanish-language feature "Roma," which had a limited theatrical in a handful of theaters in 2018. (The rule was temporarily loosened because of the pandemic.)
While Netflix, Hulu, Amazon and Disney haven't publicly expressed their desire to purchase the closed theatrical landmark, members of the Hollywood community suggest it would be a smart move. Not only would theatrical runs qualify their original films for Oscars consideration, but it could keep streaming subscribers engaged. (Netflix and Amazon declined to comment. Hulu and Disney Plus did not return requests for comment in time for publication.)
Photo by Thibault Penin on Unsplash
"Adding things to membership [like buying a theater] may seemingly cost money, but in reality, they are a retention device that could be worth it," contends Evan Shapiro, an Emmy and Peabody Award-winning producer who ran IFCTV and Sundance TV for AMC Networks. "If my Netflix membership gets me some discount, choice seat selection and a glass of wine, or if my Amazon Prime membership — which now gets me a discount at Whole Foods — could also get me X number of tickets per month where I can not only go see a new premiere or even a small movie, that's a great benefit. That's an anti-churn move."

It's an open question as to whether the pandemic that forced people to stay at home — and temporarily shut most theaters — made viewers permanent streamers. But it bolstered their numbers and shifted Americans' view of the big screen.
Disney Plus, which launched in November 2019, topped 100 million subscribers last March; HBO Max, which rolled out last May, reached 40 million users this January. And Warner Bros. shocked Hollywood when it announced late last year that its entire 2021 film slate — 17 movies in all, including "Dune" and "The Matrix 4" – would simultaneously debut on HBO Max as well as in theaters.
As the lines continue to blur between the theatrical releases and streaming premieres, ownership of physical theaters could serve as a powerful negotiating chip with content providers.
Related: Explaining the Theatrical Release Window
"It's another way of negotiating with the content providers, because a lot of them — especially the artists who are behind the product — don't want to necessarily miss that theatrical window," said Alice Neuhauser, chief financial officer of Seismic Capital. "So for Netflix to be able to both offer them [content providers] a theatrical window and be able to lock in their streaming [rights], I think makes a great deal of sense. … I think there's still going to be a lot of appreciation for the need to accommodate the desires of those people."
Mitchell Block, a filmmaker who served as executive producer of the Academy Award-winning 2001 documentary "Big Mama" and remains one of the longest-running members of the Academy of Motion Picture Arts and Sciences, saw the first cut of director Francis Ford Coppola's "Apocalypse Now" at the Cinerama Dome in 1979.

"It's very much a unique kind of place that really deserves continued use and preservation," adds Block.
Built in 1963 by Pacific Theaters' parent company the Decurion Corp. and designed by Welton Becket, who also designed the Capitol Records building nearby and Beverly Hilton hotels, the Cinerama Dome remains a unique structure. It was constructed to house what was then a new widescreen Cinerama system with a 70-millimeter projector capable of displaying images onto a curved screen. During its earlier years, The Dome, as it was nicknamed, hosted events including the premiere of the "Battle of the Bulge" and the West Coast premiere of "The Greatest Story Ever Told." It was designated a Los Angeles Historic-Cultural Monument by the Los Angeles Cultural Heritage Commission in 1998.
Salvaging The Cinerama Dome, and possibly several of ArcLight Cinemas and Pacific Theaters locations remains an entirely plausible endeavor, contends Block.
"Whether or not it's Amazon or YouTube that comes in, it's really irrelevant," explains Block, suggesting a hybrid public and private ownership situation whereby a third-party group like Laemmle Theaters, a group of family-run arthouse movie theaters, owned and operated The Cinerama Dome, while other organizations like The Producers and Directors Guilds utilized other locations for their screenings.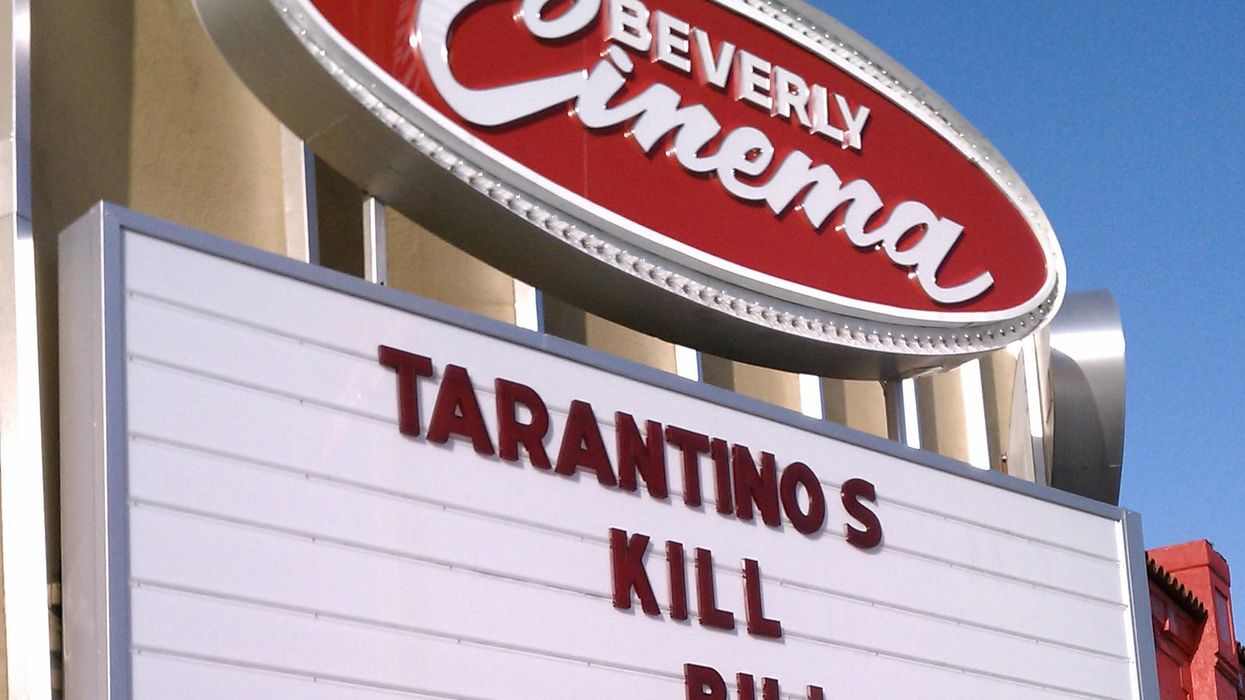 Filmmaker Quentin Tarantino bought L.A.'s iconic New Beverly Cinema in 2007.
The third possible option: an individual benefactor who sees the Dome as a separate purchase from the rest of the ArcLight and Pacific theater locations.

"I think there might be someone who would say, 'I'll save the Dome but not the entire company' and might negotiate that separately'," speculates Polan. "Could that be an individual benefactor? I don't know, but I could imagine Tarantino saying, 'I'm going to save the theater' or creating a consortium to achieve this."
As vaccinations around the U.S. increase and theaters slowly reopen, it's unclear whether audiences will flock back to theaters in droves and whether that will translate into investor appetite for theater chains. Still, there are signs of hope. Warner Bros.' "Godzilla vs. Kong," which also premiered on HBO Max, generated $32.3 million during its opening weekend in late March, making it the largest U.S. box office opening since the lockdown began.
So while the Cinerama Dome has gone dark, it's likely not going away entirely: its status as a cultural monument protects it from being demolished or even significantly altered for at least one year. That's certainly enough time for someone — or some streaming platform — to swoop in and revive the landmark for generations of moviegoers to come.
Sam Blake contributed to this report.
From Your Site Articles
Related Articles Around the Web