west hollywood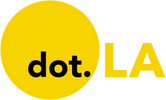 Get in the KNOW
on LA Startups & Tech
X
west hollywood
Ivan Radic/Flickr
Queer dating app Grindr is planning to go public by merging with a Singapore-based blank-check company in a deal that would value the company at roughly $2.1 billion.
West Hollywood-based Grindr said Monday that it has agreed to merge with Tiga Acquisition Corp., a special purpose acquisition company (SPAC) trading on the New York Stock Exchange. Grindr plans to raise at least $384 million from the transaction, with plans to use the funds to pay down debt and further grow its business.
Since launching in 2009, Grindr has grown to around 11 million monthly active users globally, roughly 80% of whom are under 35 years old. The app, which is free to download on iOS and Android devices, has emerged as the queer community's most popular answer to the Match Group-owned Tinder, which caters primarily to straight singles. Grindr does compete with other queer dating apps including HER, mainly used by lesbian women; Lex, for queer users; and Feeld, an app for polyamorous connections.
Grindr said it generated $147 million in revenue last year, a 30% increase from the year prior. That revenue growth was fueled by an increase in the number of users paying for the app's premium subscription, which totaled 723,000 at the end of 2021—up 31.5% year-on-year.
Grindr is pursuing a SPAC merger despite a sharp slowdown in SPAC deals amid heightened regulatory scrutiny, as well as a wider stock market correction that has pumped the brakes on IPO deal volume this year. Still, SPAC deals remain a quicker way for companies to list on public markets by side-stepping much of the regulatory red tape around traditional IPOs.
The app recently came under fire after a Wall Street Journal article exposed Grindr's years-long practice of selling users' precise location data to the highest bidder—a practice that runs the risk of outing some users' sexuality and compromising their safety. The company countered the report by claiming it had implemented new privacy policies to prevent the sharing of "precise location" data.
From Your Site Articles
Related Articles Around the Web
Photo courtesy of Kiira Health
Though the pandemic has fueled telehealth adoption among doctors and hospitals, one local digital health care startup is making its first foray into the world of in-person care.
Kiira Health, a Los Angeles-based women's telehealth platform, announced on Friday that it is opening its first brick-and-mortar clinic in June in the Melrose section of West Hollywood. Founded in 2018 as a virtual health care service for college students, the company has expanded to 45 states during the pandemic, as COVID-19 kept students off of campuses and unable to receive in-person care from university health care providers.
"It's not [about] one versus the other, like telemedicine versus in-person [care]; I think it is about collaboration," Crystal Adesanya, Kiira Health's founder and CEO, told dot.LA. "I think it's about multiple choices, multiple methods of delivering care [and] how people want to receive it."
Demand for telehealth services has risen sharply during the pandemic, with remote health care allowing providers and insurers to reduce costs and increase access (for some, at least). Still, in-person care continues to be necessary for certain check-ups and procedures.
"Telehealth might be an appropriate clinical tool for some clinical scenarios, [but] it might not be for others," according to Dr. Alejandra Casillas, an assistant professor of medicine in residence at UCLA. "I don't think we put all our eggs in one basket like [telehealth is] the end-all, be-all."
Adesanya's idea for Kiira Health was influenced by her experiences after moving from Nigeria to the U.S. for college in 2009. She found herself having to navigate a foreign and complex health care system, eventually relying on Google searches and self-medication to treat an abdominal issue she was having. She quickly ended up in the hospital needing emergency surgery.
"College is really a pivotal point in the young person's life," Adesanya recalled. "For me, that was the time when I was being sexually active, being away from home for the first time, exploring new things [and] navigating health care."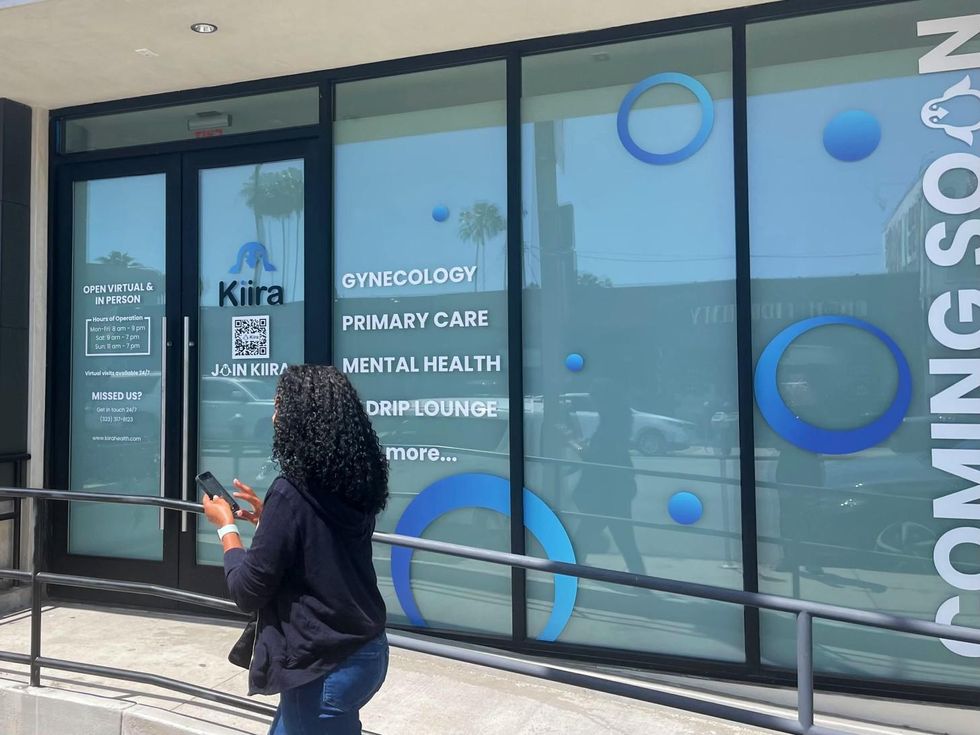 Kiira's in-person clinic in Melrose.Photo courtesy of Kiira Health
Kiira's Melrose clinic will administer primary care, gynecology and mental health services. According to the company, 85% of its staff are Black or brown; Adesanya said the goal is to employ clinicians that are "culturally competent" and have an understanding of their patients' lifestyles, diets and the viewpoints that shape their care.
"It [is] very common among young people not feeling comfortable in their health care—especially people of color not seeing providers who represent them and can deliver care," she noted.
The startup raised $4 million in seed funding in December led by Forum Ventures and 500 Global. Kiira is supplementing its Melrose location with a mobile health clinic that will travel to neighborhoods with little access to transportation or health care, with the goal of treating patients as early as possible.
"How can you introduce positive health experiences to young people and young women to help with making them feel comfortable seeking care?" Adesanya asked. "The idea is that you can work with them for the rest of their life cycles and improve their outcomes and reduce maternal mortality and things like that. These are things that women of color face later in life."
From Your Site Articles
Related Articles Around the Web
As Amazon Fresh and Instacart race to deliver groceries to your front door, a new kind of shopping experience has quietly joined the market.
Enter Robomart's small fleet of Mercedes vans stocked like convenience stores and guaranteed to show up at your house in under 10 minutes.
In West Hollywood, residents who run out of toilet paper or laundry detergent can pay $2 to hail the miniature stores straight to their home addresses. The pharmacy van's sliding doors open to reveal rows of paper products and over the counter medicine. There's also a snack car stocked with cold soda and candy.
"Who's our target demographic?" said Ali Ahmed, founder and CEO of Robomart. "It's pretty much everyone."
The Santa Monica-based company pitches the car as a robot, but that might depend on how you define "automated." Vans are navigated by drivers who are trained to keep the tinted windows rolled up and wait quietly for customers to browse products.
For contactless checkout, the company relies on radio-frequency identification, or RFID, which uses small sensors that pick up movement from little white tabs taped to each item.
After a shift, drivers bring the vans back to an operating zone where REEF, the company known for managing ghost kitchens, replenishes products and counts inventory.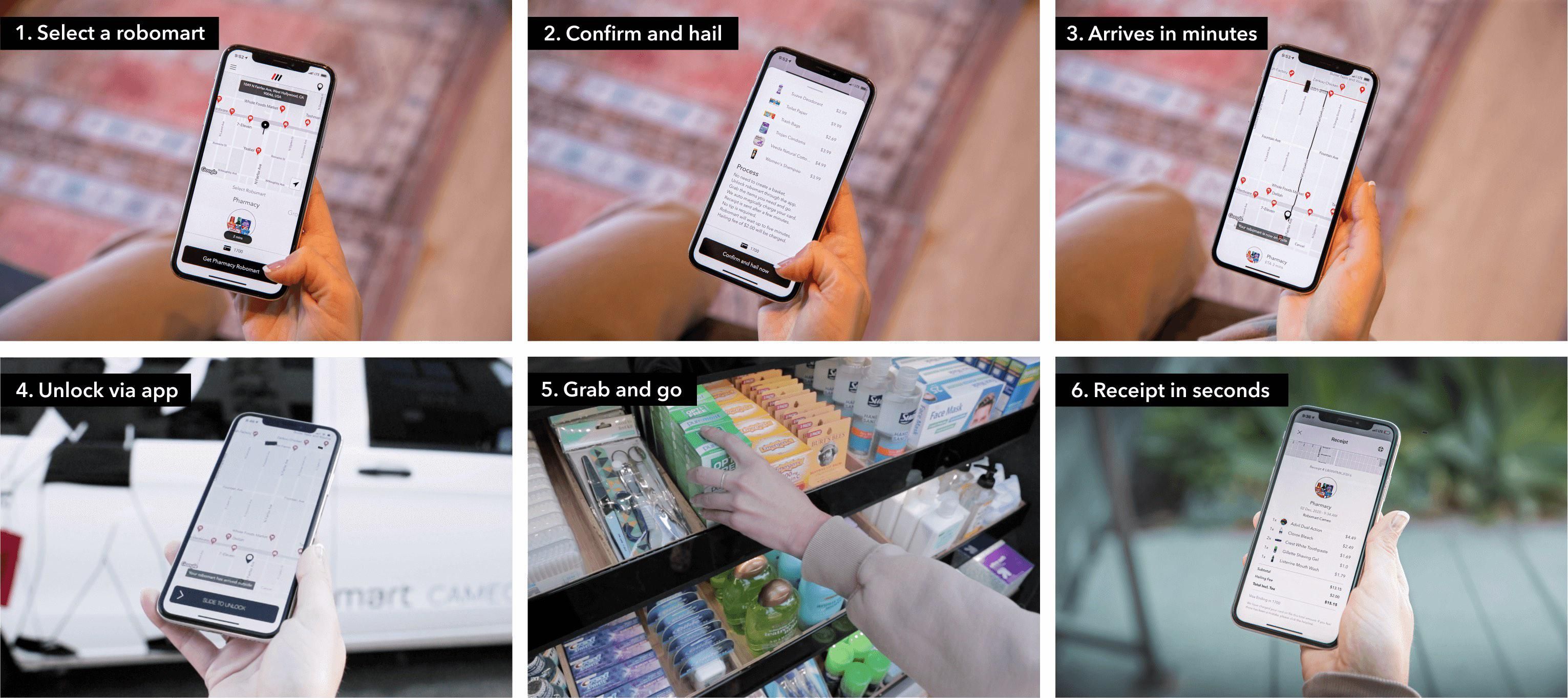 I tried the service out. After hailing the van and waiting a little over eight minutes, my pharmacy Robomart pulled up and I started shopping. The shelves displayed a standard selection of toiletries and medicine cabinet items you might find at a gas station convenience store.
Prices were lower than I expected (the same tube of Colgate toothpaste from the nearest CVS cost $1 more) but variety was limited. And there are still glitches.
The van doors slid shut once I ended my transaction on the app. I idled outside the car for a few extra minutes talking to the Robomart driver when an email arrived listing my purchases, minus a bottle of conditioner I picked up.
Ahmed promptly sent a note to inform me the mistake was a "human error" that he suggested was caused by the Robomart driver. He said my chat threw off the sensors that are supposed to track what customers take. To work properly it requires the driver to leave immediately after the purchase.
He said to fix the problem, he plans on installing a two-way speaker system for customers to chat with the driver or a customer support agent.

Already, there's a small video camera inside each van "as a backup check." Where exactly they're planted and what is done with that footage is unclear.
The van is still somewhat of a beta version and far from what Ahmed first envisioned. His prototype in 2018 was completely self-driving, a dream he's had to put on ice for now as have other delivery and ride hailing services.
Ahmed declined to say how much capital he's raised but said the company is backed by Wasabi Ventures, SOSV, The Automation Fund, Hustle Fund, Archetype Ventures, Hardware Accelerator and W Ventures.
The CEO is eying groceries, deli food and pantry essentials next.
"The alternative, I feel, is actually driving to the store," he said. "We save that entire headache."
From Your Site Articles
Related Articles Around the Web