Three Scenarios for Hollywood's Cinerama Dome, Now That ArcLight Is Gone
JP Mangalindan
JP Mangalindan is a senior contributing writer to dot.LA. His work has appeared in numerous publications over the last 18 years, including Bloomberg Businessweek, Fortune Magazine, GQ Magazine, Protocol, Entertainment Weekly, Mashable and Yahoo Finance. JP earned a bachelor's degree in journalism from Fordham University.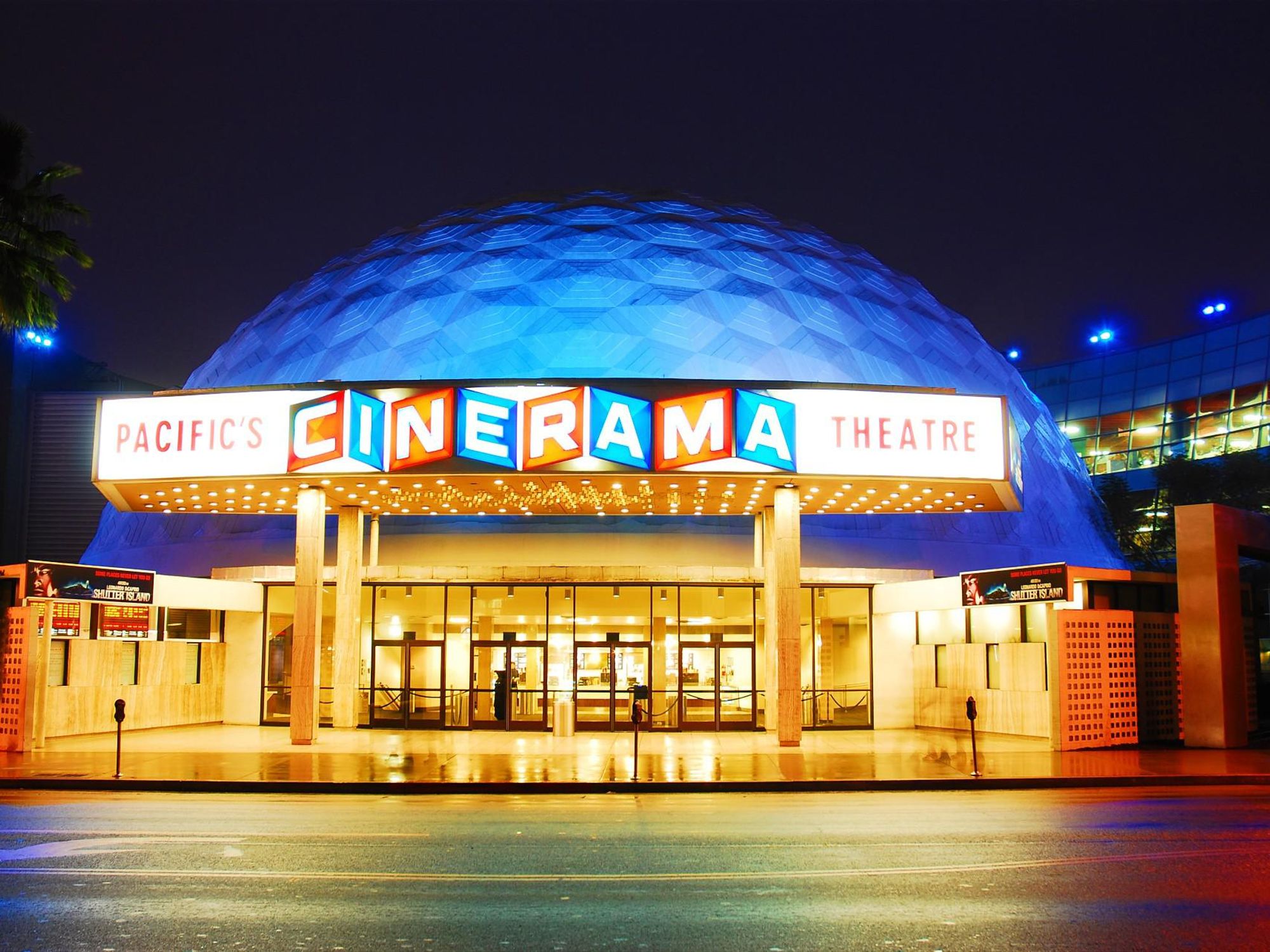 Nestled on Sunset Boulevard near Vine Street in the heart of Hollywood, the Cinerama Dome has played host to countless film premieres since it opened its doors in 1963, earning a place in pop culture with appearances in films and TV shows like Quentin Tarantino's "Once Upon a Time in Hollywood," "Entourage" and "Melrose Place."

This week's startling news that the Cinerama Dome — in addition to ArcLight Cinemas and Pacific Theaters' 15 locations — would stay closed for good, caused an outpouring from Hollywood filmmakers, actors, and cinephiles, from horror film director John Carpenter and Lulu Wang, director of "The Farewell," to actors Patricia Arquette and Treat Williams.
And it inspired desperate pleas for help.
---
"Brad Pitt, buy the ArcLight challenge," tweeted actor Timothy Simons, who appeared in the HBO series "Veep."
Meanwhile, a new Change.org petition aimed at Netflix, Disney, Amazon and Apple, among others, has so far garnered over 11,800 signatures.
Brad Pitt buy the arclight challenge

— Timothy Simons (@Timothy Simons) 1618274558
Given the theater's historical significance, there has been much speculation over who, if any, its potential savior might be. One obvious possibility: a streaming service like Netflix, Hulu, Disney Plus or Amazon Prime Video, which is certainly not without precedent. In May 2020, Netflix reportedly shelled out $14.4 million to buy Hollywood's historic Egyptian Theater. While the popular streaming service hasn't yet officially disclosed its plans, owning such a venue gives Netflix a prime location to premiere its award-winning films or films it intends to market for awards consideration.

As Dana Polan, a professor in the Department of Cinema Studies at New York University's Tisch School of the Arts, points out, for films to qualify for Academy Award nominations, they must have a theatrical run of at least one week in Los Angeles and New York. It's a policy Netflix observed with its Spanish-language feature "Roma," which had a limited theatrical in a handful of theaters in 2018. (The rule was temporarily loosened because of the pandemic.)
While Netflix, Hulu, Amazon and Disney haven't publicly expressed their desire to purchase the closed theatrical landmark, members of the Hollywood community suggest it would be a smart move. Not only would theatrical runs qualify their original films for Oscars consideration, but it could keep streaming subscribers engaged. (Netflix and Amazon declined to comment. Hulu and Disney Plus did not return requests for comment in time for publication.)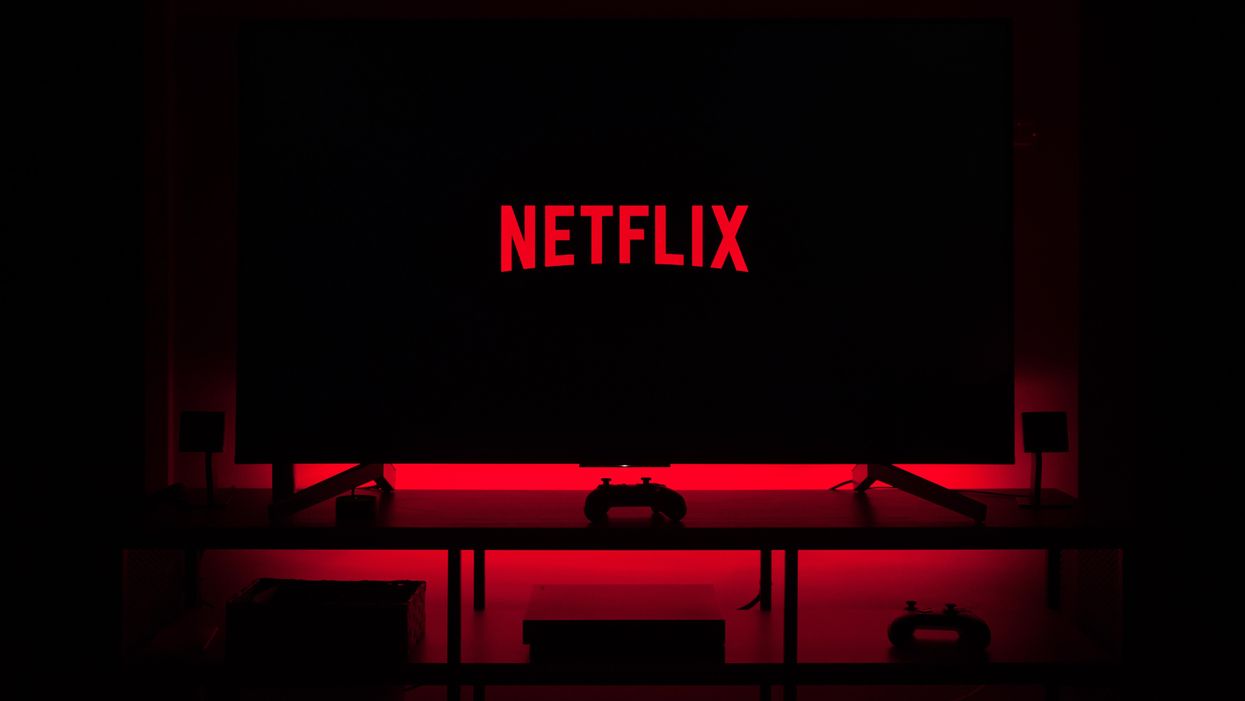 Photo by Thibault Penin on Unsplash
"Adding things to membership [like buying a theater] may seemingly cost money, but in reality, they are a retention device that could be worth it," contends Evan Shapiro, an Emmy and Peabody Award-winning producer who ran IFCTV and Sundance TV for AMC Networks. "If my Netflix membership gets me some discount, choice seat selection and a glass of wine, or if my Amazon Prime membership — which now gets me a discount at Whole Foods — could also get me X number of tickets per month where I can not only go see a new premiere or even a small movie, that's a great benefit. That's an anti-churn move."

It's an open question as to whether the pandemic that forced people to stay at home — and temporarily shut most theaters — made viewers permanent streamers. But it bolstered their numbers and shifted Americans' view of the big screen.
Disney Plus, which launched in November 2019, topped 100 million subscribers last March; HBO Max, which rolled out last May, reached 40 million users this January. And Warner Bros. shocked Hollywood when it announced late last year that its entire 2021 film slate — 17 movies in all, including "Dune" and "The Matrix 4" – would simultaneously debut on HBO Max as well as in theaters.
As the lines continue to blur between the theatrical releases and streaming premieres, ownership of physical theaters could serve as a powerful negotiating chip with content providers.
Related: Explaining the Theatrical Release Window
"It's another way of negotiating with the content providers, because a lot of them — especially the artists who are behind the product — don't want to necessarily miss that theatrical window," said Alice Neuhauser, chief financial officer of Seismic Capital. "So for Netflix to be able to both offer them [content providers] a theatrical window and be able to lock in their streaming [rights], I think makes a great deal of sense. … I think there's still going to be a lot of appreciation for the need to accommodate the desires of those people."
Mitchell Block, a filmmaker who served as executive producer of the Academy Award-winning 2001 documentary "Big Mama" and remains one of the longest-running members of the Academy of Motion Picture Arts and Sciences, saw the first cut of director Francis Ford Coppola's "Apocalypse Now" at the Cinerama Dome in 1979.

"It's very much a unique kind of place that really deserves continued use and preservation," adds Block.
Built in 1963 by Pacific Theaters' parent company the Decurion Corp. and designed by Welton Becket, who also designed the Capitol Records building nearby and Beverly Hilton hotels, the Cinerama Dome remains a unique structure. It was constructed to house what was then a new widescreen Cinerama system with a 70-millimeter projector capable of displaying images onto a curved screen. During its earlier years, The Dome, as it was nicknamed, hosted events including the premiere of the "Battle of the Bulge" and the West Coast premiere of "The Greatest Story Ever Told." It was designated a Los Angeles Historic-Cultural Monument by the Los Angeles Cultural Heritage Commission in 1998.
Salvaging The Cinerama Dome, and possibly several of ArcLight Cinemas and Pacific Theaters locations remains an entirely plausible endeavor, contends Block.
"Whether or not it's Amazon or YouTube that comes in, it's really irrelevant," explains Block, suggesting a hybrid public and private ownership situation whereby a third-party group like Laemmle Theaters, a group of family-run arthouse movie theaters, owned and operated The Cinerama Dome, while other organizations like The Producers and Directors Guilds utilized other locations for their screenings.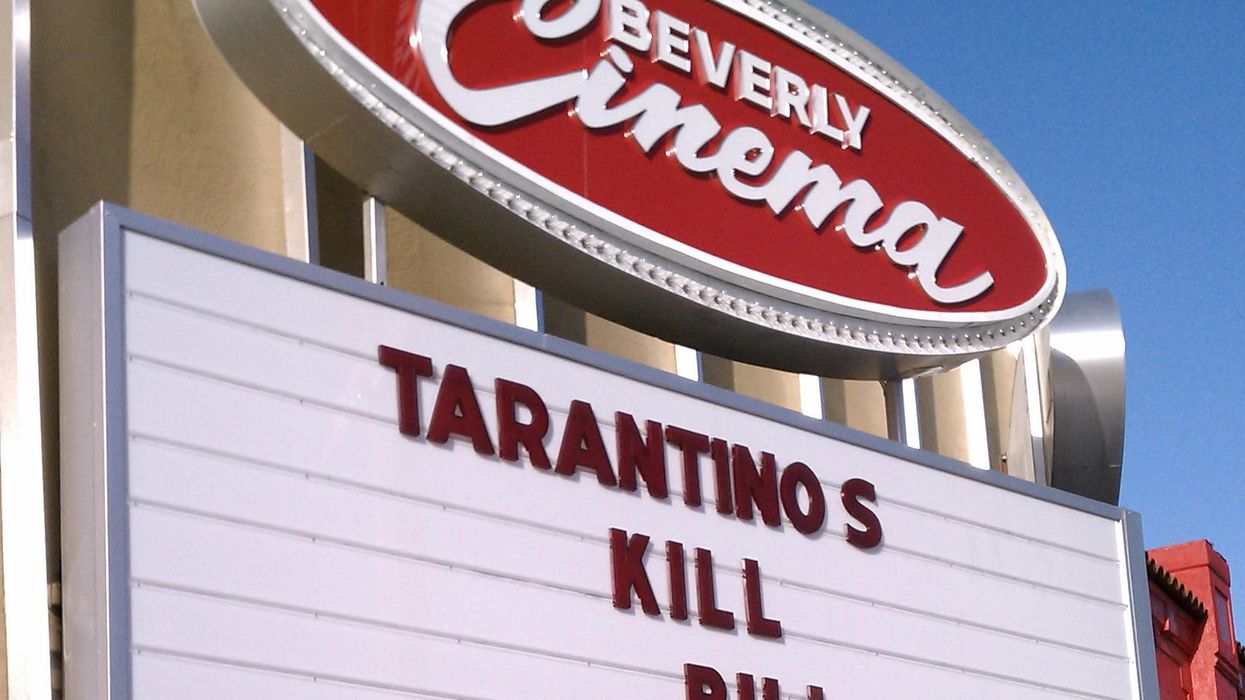 Filmmaker Quentin Tarantino bought L.A.'s iconic New Beverly Cinema in 2007.
The third possible option: an individual benefactor who sees the Dome as a separate purchase from the rest of the ArcLight and Pacific theater locations.

"I think there might be someone who would say, 'I'll save the Dome but not the entire company' and might negotiate that separately'," speculates Polan. "Could that be an individual benefactor? I don't know, but I could imagine Tarantino saying, 'I'm going to save the theater' or creating a consortium to achieve this."
As vaccinations around the U.S. increase and theaters slowly reopen, it's unclear whether audiences will flock back to theaters in droves and whether that will translate into investor appetite for theater chains. Still, there are signs of hope. Warner Bros.' "Godzilla vs. Kong," which also premiered on HBO Max, generated $32.3 million during its opening weekend in late March, making it the largest U.S. box office opening since the lockdown began.
So while the Cinerama Dome has gone dark, it's likely not going away entirely: its status as a cultural monument protects it from being demolished or even significantly altered for at least one year. That's certainly enough time for someone — or some streaming platform — to swoop in and revive the landmark for generations of moviegoers to come.
Sam Blake contributed to this report.
JP Mangalindan
JP Mangalindan is a senior contributing writer to dot.LA. His work has appeared in numerous publications over the last 18 years, including Bloomberg Businessweek, Fortune Magazine, GQ Magazine, Protocol, Entertainment Weekly, Mashable and Yahoo Finance. JP earned a bachelor's degree in journalism from Fordham University.