downtown la
The Los Angeles-based disposable camera app Dispo, whose co-founder stepped down after one of his crew members was accused of sexual assault, confirmed it closed a Series A.
The boost for an undisclosed amount is a comeback for the startup marred by the scandal. Alexis Ohanian's Seven Seven Six, Unshackled Ventures, Endeavor, 35 Ventures and F9 Strategies led the round.
Absent from the round is Spark Capital, which said in March that it would "sever all ties" with the startup following an investigation from Business Insider about a woman who said she was sexually assaulted by a former content creator in Dobrik's vlog crew.
Dobrik also cut ties with the company in March and issued a YouTube apology for his behavior.
After the report, Seven Seven Six tweeted that it would "donate any profits from our investment in Dispo to an organization working with survivors of sexual assault," but added that it would continue to support the company. The firm did not immediately respond for comment.
Among the company's new backers are celebrities Kevin Durant, Andre Iguodala, Cara Delevigne and Sofia Vergara — plus photographers Annie Leibovitz and Raven B. Varona, who "will hold us to a higher standard of photographic excellence," Dispo's CEO David Liss said in a blog post announcing the raise.
The app works like a plastic disposable camera, releasing a user's photos 24 hours after taking them. An updated version, which launched in February, introduced social functions like "Rolls" for users to scroll through each other's pictures.
Like the founders of new L.A. photo app Poparazzi, Dispo's team is pushing for a social media experience that feels less orchestrated and curated. In Tuesday's blog post, Liss pointed to big tech's reach on "body dysmorphia and mental health."
"Imagine a world where Dispo is the social network of choice for every teen and college student in the world," he wrote. "How different a world would that be?"
"Our resolves are strengthened. With our product, team, and community we have a chance to build differently, creating a company on our terms and our values. Hope springs eternal, and Dispo is ready."
Sashee Chandran made brewing tea as instant as dissolving a heart-shaped tablet into boiling water.
The founder and CEO of Tea Drops calls her product the "bath bomb of tea." With a line of bagless blends like chocolate Earl Grey and pineapple chamomile, Chandran is eying the "legacy-driven industry" she said hasn't changed in years.
"The tea industry is where the coffee industry was 10 or 15 years ago," said Chandran. "You still have these huge, old conglomerates like the Liptons and Bigelows, but there really hasn't been much innovation at all."
On Tuesday, the Downtown Los Angeles-based company closed a $5 million Series A round led by BrandProject, the venture fund behind prepared food delivery service Freshly and cookware brand Our Place.
Chandran was raised in a "tea-centric household" — her mother is Chinese and her father grew up on a tea estate in Sri Lanka — but rarely found time for the ritual during her quick-paced marketing job at eBay.
"You need a lot of props and you need to wait for it to steep," she said. "By the time it's ready, you might have to run to your next meeting."
Tea bags weren't the solution. Chandran said they're typically made from "tea dust" — bland scraps leftover from whole tea leaves — and contain microplastics that seep into your drink.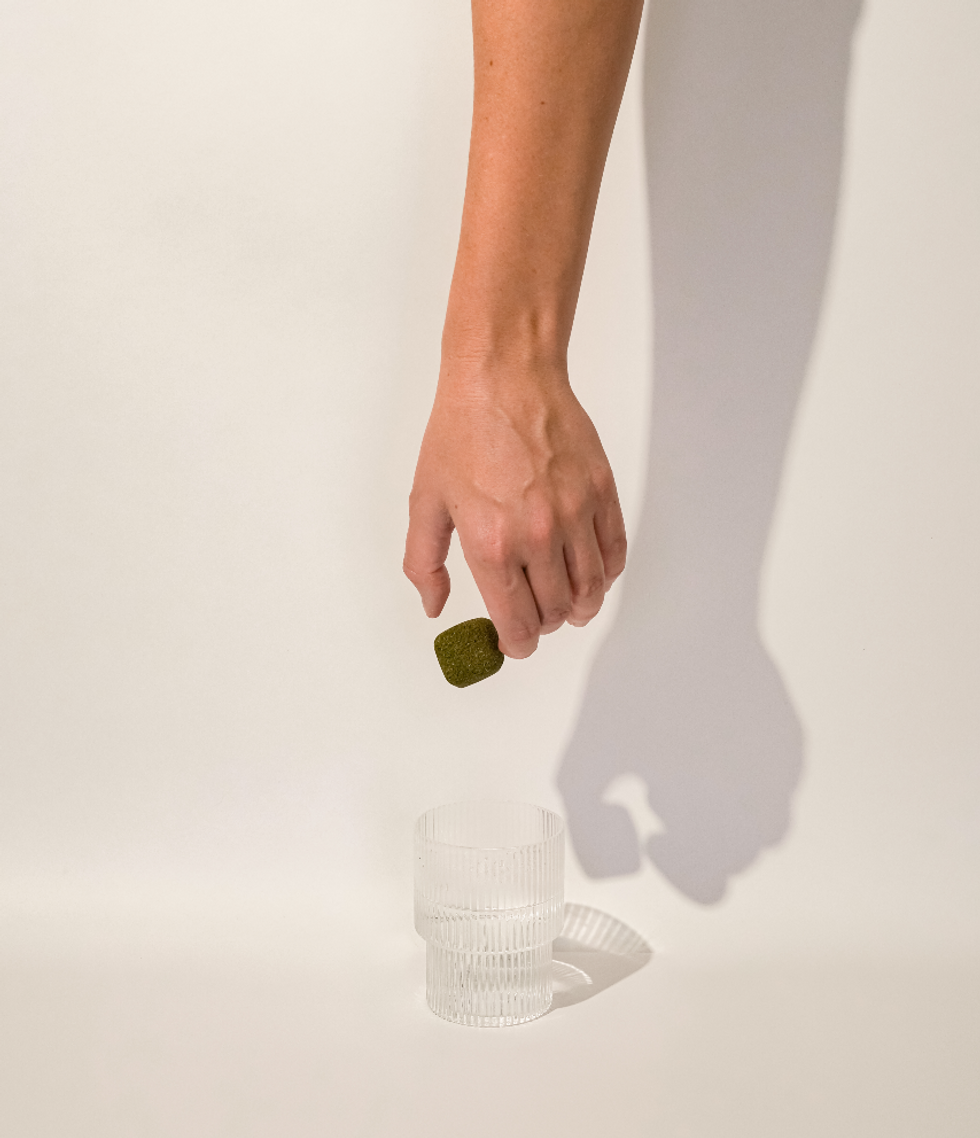 From her kitchen in the Bay Area, Chandran spent weekends and nights after work blending and grinding tea leaves. In 2015, she patented the invention: a dissolvable tea pellet that does away with the bleached white tea bags dominating most of the packaged tea market.
"Tea is the world's most-consumed beverage, next to water," BrandProject founder Andrew Black said in a statement, "and yet the overall category has lacked innovation in both experience as well as packaging."
Loose leaf and bagged tea sales hit over $1.3 billion in May of 2020, a 9.4% jump from the previous year, according to Information Resources Inc. data published by the Beverage Industry. Lipton and Bigelow remain top players in the market.
Chandran sources organic, fair trade tea from farms across Japan, China, India and Sri Lanka, but blends and packages the drops in the United States. They're sold both direct-to-consumer and at national retailers like Costco and Whole Foods. By the end of 2021, she hopes to stock shelves in 2,500 stores and turn a profit.

The company has now raised $8.4 million in VC funding to date. This last round, Chandran said, was especially challenging. She's spent years convincing investors her product is not just a "gimmicky novelty item," but one that consumers have incorporated into their daily routines. Her direct-to-consumer sales remain up 350% year-over-year.
Siddhi Capital, AF Ventures, Cue Ball Capital and Halogen Ventures also contributed to the round.
From Your Site Articles
Related Articles Around the Web
The way Kameale C. Terry sees it, her startup ChargerHelp! has two goals: to help encourage drivers to adopt electric vehicles by providing on-demand technical support for charging stations, and to create more full-time jobs that pay a living wage. By hitting both targets, the company can not only get places outside of California interested in plug-in vehicles, but can help make the technology an economic engine in its own right.
"EV gets a lot of attention in our industry, and that's great," she said. "But it also brings in a lot of people who don't understand the benefits or what we do."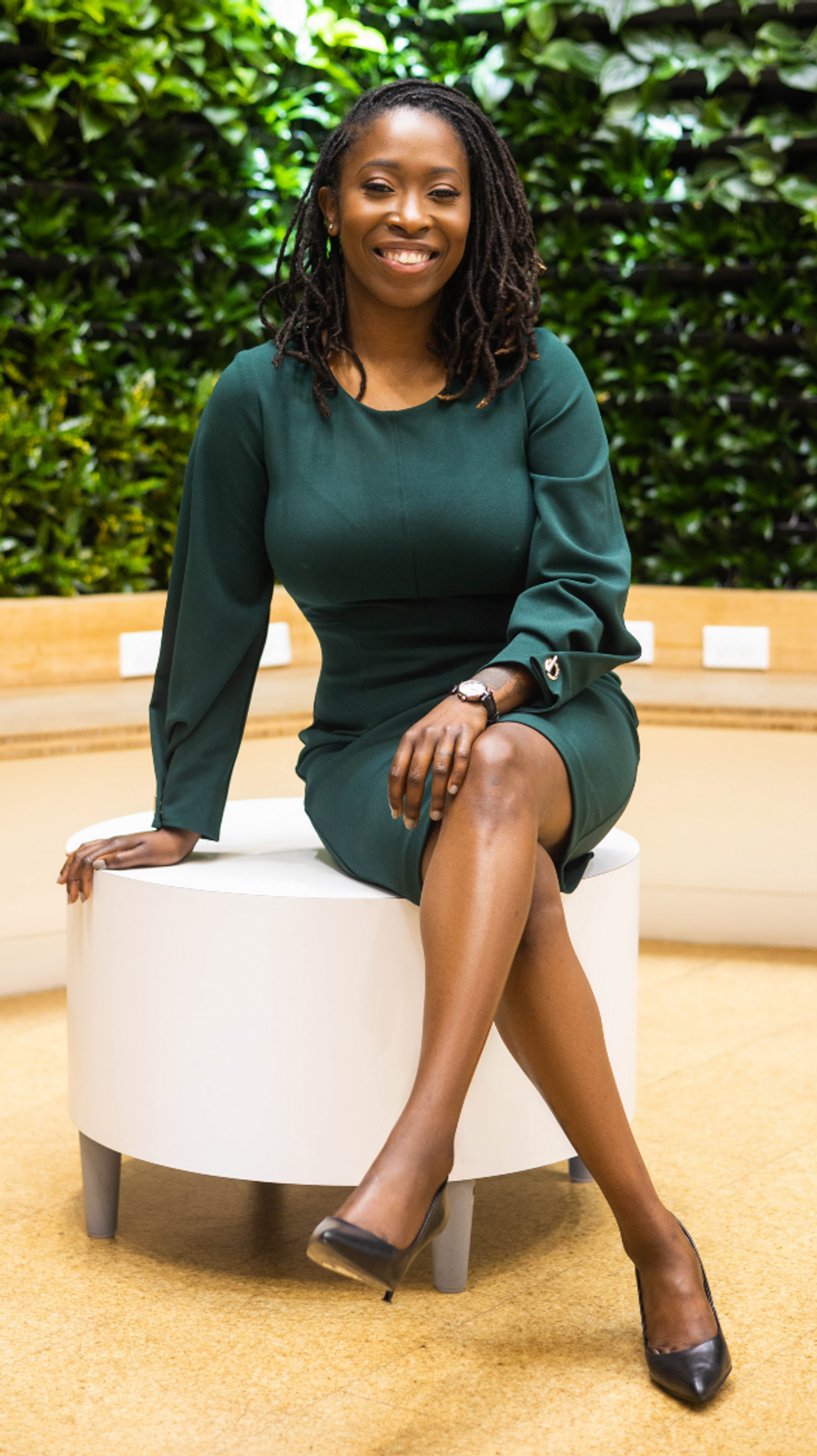 ChargerHelp! CEO Kameale C. Terry
Launched by Terry and co-founder Evette Ellis in January 2020, ChargerHelp! markets itself as the first and only app that supports electric vehicle charging repairs. Its technicians troubleshoot issues preventing drivers from being able to charge their cars, as well diagnose and repair the problem at stations run by their partners.
In March, the downtown L.A.-based startup announced a $2.75 million investment round that included partners Trucks VC, Kapor Capital, JFF, Energy Impact Partners and The Fund. The company currently contracts with such clients as ABB, SparkCharge, EnelX, Xeal and EV Connect, with plans to sign with nine additional firms by the end of this quarter, and is operational in California, but Arizona, Florida, Colorado, New York, Oregon, Texas and Washington.
In order to keep pace with the company's rapid growth, ChargerHelp! Has gone on a hiring spree, bringing on 20 new technicians in the last few weeks, swelling its ranks to 32 employees.
On paper, ChargerHelp! looks like a company that's set to grow rapidly with the significant push behind plug-in electric vehicles made at various levels of government as well as by automakers. Just last month, President Biden unveiled plans to create 500,000 charging stations across the country.
Car manufacturers are also building up nationwide charging networks to support the electric vehicles (EVs) they sell or plan to build in the near future as states such as California phase out sales of gasoline-powered new cars in the next decade. Tesla already has its Supercharger stations, while Volkswagen Group of America operates its Electrify America subsidiary. General Motors announced last week its Ultium Charge 360 network that partners with several charging companies, including L.A-based EVgo, for future EV customers of Cadillac, Chevrolet, and GMC.

But Terry still sees a long road ahead for electric vehicles, and believes more people from across geographies and income brackets need to embrace the tech for her company to really grow. And part of people's hesitation, she believes, is their skepticism of the batteries and public charging stations.
While utility companies sponsor charging stations in shopping centers or parking structures, many of the property owners didn't also opt for a labor warranty to cover regular maintenance. The responsibility of maintaining a charging station thus often gets lost between two entities, trapping EV owners — possibly in their car and stranded at a station that won't recognize a credit card or the vehicle's on-board charger — in a customer support runaround.
Little wonder, then, that a study released last month in the journal " Nature Energy" found 18% of battery EV owners decided not to get another one. "It was really easy to find contractors to install stations, but when the stations started having issues, they weren't there," Terry said. "We can't invest all this money and just expect these stations to work without repair."
Here is where ChargerHelp!'s technicians set the company apart. In many cases, non-functioning charging stations don't have an electrical problem, Terry said, and sending out an electrical contractor more equipped to install the stations doesn't resolve what's actually a software issue.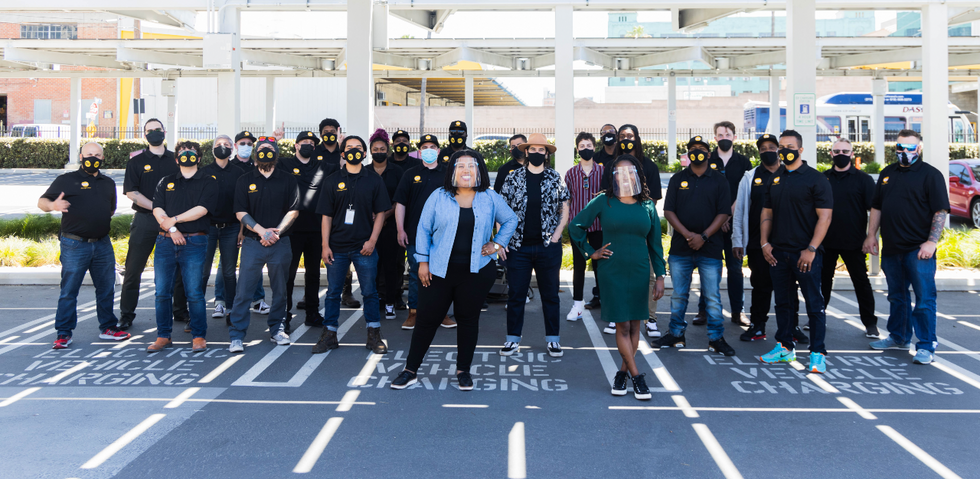 Chargerhelp!'s team is based in downtown's Arts District.
That's where ChargerHelp! comes in. "Because every station is different, our app is like a decision tree. The rapid report immediately goes back to our customer. We do a lot of swap-outs, fix vandalism and removal of snow for owner-operated properties."

Such work requires a wide-ranging skill set, and Terry decided from the start that, in order to ensure high-quality technical assistance (and to deliver on the company's mission of adding well-paid jobs to the economy), ChargerHelp! would make its technicians employees, rather than contractors. "The technology changes too quickly to rely on contractors," she said.
Once hired on, ChargerHelp! technicians start off at $30 per hour in a full-time, 40 hours per week position and receive benefits and shares in the company. Terry also sees the technicians as informal evangelists for EV—especially in less tech-forward parts of the country.
"A lot of our techs had never been in an electric car before they came to training," she said. "We let them test drive a car, and they went back to their friends to talk them up."