emcee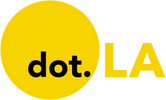 Get in the KNOW
on LA Startups & Tech
X
emcee
Six months after announcing bold plans to renovate the derelict Broadway Trade Center building, it appears metaverse startup Emcee won't turn the aging 1.1 million square-foot property into a "tech hub" any time soon.
The building is now headed towards foreclosure after the owner defaulted on a $221 million loan to retrofit it. This means we likely won't see the "Emcee Studio," a proposed multi-use space including a hotel, members-only rooftop pool, restaurant and coworking offices in the near future. The space will be boarded up and sold at a bankruptcy auction.
Emcee founder and CEO John Aghayan didn't respond to dot.LA's requests for comment.
"The owner was listening to ideas like [a] metaverse gaming hub but we all knew there [was] zero chance they were going to raise enough money to make the building habitable let alone be profitable," said one local real estate manager familiar with the deal who wished to remain anonymous for fear of damaging their business. "Nobody in their right mind would invest in that building in DTLA," the source added.
A brief history of the hulking, scaffolded building you've likely seen many times while traversing Downtown Los Angeles: The Beaux-Arts style property at 8th and Broadway was built in 1906 as Hamburger's Department Store, and later became the May Co. headquarters after it changed ownership in 1925. The May family vacated their department store in the mid-1980s, and since then it's become known as the Broadway Trade Center, existing in a state of limbo and increasing disrepair after being gutted two years ago. In 2014, New York-based real estate investment trust Waterbridge Capital bought the building for an estimated $130 million.
Waterbridge Capital is run by Joel Schreiber, one of the first investors in WeWork. He's running the building under a joint venture LLC called Broadbridge. In 2016 he secured a nearly $165 million loan on the property, and another loan worth $213 million in 2018. Still, after all these refinanced loans, no one was able to move in.
Waterbridge Capital is also reportedly in talks to buy the Union Bank Plaza office building Downtown for $155 million. The company didn't immediately reply to a request for comment.
A longtime L.A. broker who's been following developments on Broadway for decades and requested anonymity to avoid business conflicts speculated the Emcee announcement some months back could have been an ill-fated tactic to stave off the inevitable foreclosure when refinancing the loans was no longer an option.
"I hate to say it, but it sounded like some kind of cockamamie sham put together to find more time with the lender," the source said. They added that the foreclosure process could take up to 18 months, during which time the building will fall into even more disrepair and added they believed it's not even worth half of the total loan amount.
Now the question is, what to do with this behemoth of an empty building?
The same sources told me the city government could buy it back for pennies on the dollar now, but then it'd be on the hook for making it habitable – both brokers told dot.LA the elevators aren't even up to code, much less anything else. Also, it's got no parking lot, and parking's a critical need for any large-use building Downtown, those sources said.
"Housing is our critical need right now," the broker said. "But it's just too big of a challenge. There's no government agencies to do it [and] it's a monster floor plan."
Photo by Eric Zassenhaus
A new creator economy startup wants to build a "metaverse hub" in the heart of Downtown Los Angeles.
On Tuesday, New York-based startup Emcee announced plans to buy the 1.1-million-square-foot Broadway Trade Center, a historic building in Downtown L.A. that once housed the city's first department store but has been vacant for nearly a decade. Emcee says it wants to turn the building into the "Emcee Studio," a tech hub and shopping center complementing its ecommerce and creator economy platform.
Emcee's founder and chief executive, John Aghayan, told dot.LA that he expects to close the transaction by April. (The company did not disclose the purchase price.) Aghayan envisions the six-block-long building as a retail destination and co-working space that would accompany Emcee's to-be-developed metaverse platform.
"We decided to buy real estate to bring under one roof tens of thousands of creators, innovators, private companies, startups and public companies," Aghayan said.
Emcee's plan is to lure a combination of software developers, entrepreneurs and designers to the Downtown space, which it says will house a hotel, member-exclusive rooftop pool, restaurant and one floor of co-working offices. The company wants the ground floor to operate like a futuristic shopping mall where in addition to physical storefronts, brands will maintain an augmented reality presence letting shoppers browse and buy online.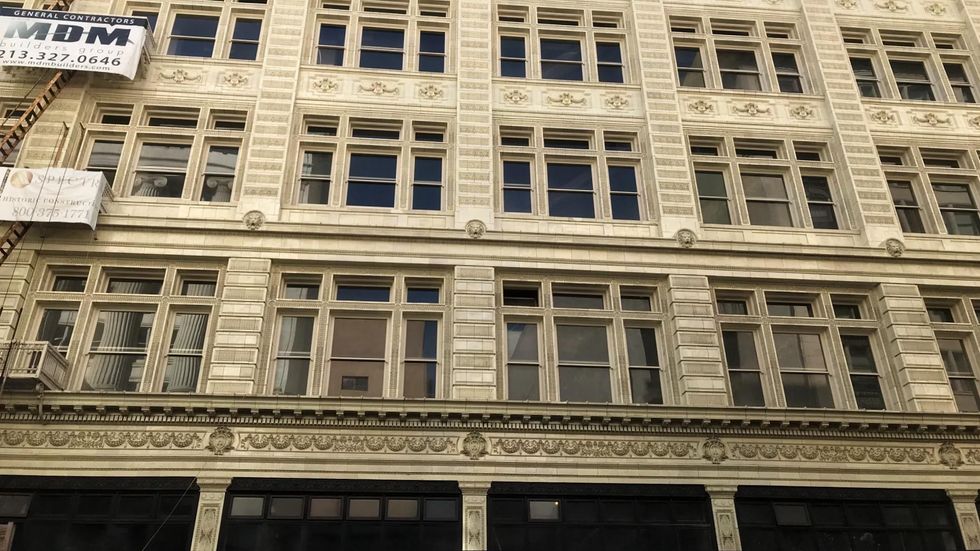 Built in 1907, the building once stood as Hamburger's Department Store; it staffed about 1,200 employees and housed its own post office, public library and auditorium.Photo by Eric Zassenhaus
Emcee's acquisition of the property is being financed by outside investors, none of whom the startup disclosed. Waterbridge Capital currently owns the property; the investment firm is helmed by Joel Schreiber, an early WeWork investor who backed Emcee's $6 million seed round in December.
"This is the hottest location in Downtown L.A.," Schreiber told dot.LA.
Once the deal goes through, Emcee plans on commencing work on the redevelopment—though the company declined to pinpoint a specific date when construction might begin.
Emcee was founded in 2021 as an ecommerce platform that relies on internet influencers to promote and market brands. Emcee's influencers earn up to 30% commission for every purchase made on the platform. Users can also sell personal items through its marketplace, similar to the shopping platform Depop.
Emcee's purchase of the Broadway Trade Center is just one in a string of metaverse-related expansions that the startup is plotting. Next year, it expects to roll out Emcee City, which it describes as a "fully functional immersive world, bridging IRL and digital landscapes to redefine social interaction, commerce and entertainment."
The company also plans to introduce its own cryptocurrency, the $EMC token, by March. Consumers will be able to spend the currency on Emcee's platform or, eventually, at physical stores located within the Emcee Studio building in Downtown L.A. Before opening the studio, Emcee will launch avatar functions and a 2D map for users to "start investing and buying virtual real estate," Aghayan said.
If construction proceeds as anticipated, Aghayan's company could successfully transform the expansive, historic property back into a retail destination. Built in 1907, the building once stood as Hamburger's Department Store; it staffed about 1,200 employees and housed its own post office, public library and auditorium. The May Department Stores Company acquired Hamburger's in 1923 and operated the building for more than half a century before moving out in 1986, at which point it was renamed the Broadway Trade Center.
In 2014, Waterbridge Capital and Continental Equities bought the property for $130 million with plans for a high-end redevelopment: a 200-room hotel, office space, luxury retail and a rooftop featuring bars and restaurants. Waterbridge oversaw basic construction and restorations to the building and hired L.A.-based Omgivning Architects to help design the new space.
But Waterbridge has yet to deliver on its initial plans. Schreiber, Waterbridge's founder and CEO, said the firm has been "looking for the right tech enterprise to help us execute on this vision."
"We had interest from very large tech companies—the largest tech companies in the world—to take the space," Schreiber said, though he did not name which ones. "But this is not what the vision was—just to buy a building and put in a tech tenant."
Aghayan is now hoping he can deliver on Schreiber's vision.
"Santa Monica, Marina del Rey and Venice are attracting gaming, NFTs, crypto," Aghayan said. "This is making Downtown the center to track all this talent and community."
From Your Site Articles
Related Articles Around the Web