travel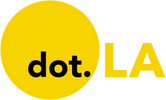 Get in the KNOW
on LA Startups & Tech
X
travel
Online dating startup Blink Date is testing the notion that love is truly blind.
Unlike Tinder and Bumble, Los Angeles-based Blink doesn't show singles any photos of potential matches right away. Instead, the app pairs users in 10-minute, audio-only speed dates. It's not until after the conversations that singles can see three unidentified pictures and tell Blink what they think of them. The app, still in beta testing, matches users only if there's mutual interest.
"Through voice dates, we're enabling singles to actually find and build authentic connections," Blink co-founder and CEO Taly Matiteyahu told potential investors on Wednesday.
Blink was one of eight startups—including three from Los Angeles—to pitch themselves to investors during Snap's Yellow Accelerator Demo Day. The event is part of a 12-week curriculum run by the social media giant, which mentors early-stage startups on topics ranging from business strategy to fundraising. Snap invests $150,000 in each firm (Disclosure: Snap is an investor in dot.LA).
The accelerator's fifth cohort covered a wide range of tech, from travel to gaming to online dating. Snap announced Wednesday that its next accelerator class starting this fall will focus exclusively on augmented reality—a strategic priority for the social media company.
Other L.A. startups in the current cohort included Bump, a fintech platform for the creator economy. Founded last year, the company helps creators track revenue from multiple sources, monitor expenses, access credit and manage their crypto and non-fungible tokens (NFTs). The startup has a waitlist of 350 users who'd pay $399 per year once the platform goes live, co-founder and CEO James Jones said.
"The lack of accurate tracking of revenue means that creators are denied access to traditional loans or traditional forms of credit because a creator's revenue is considered too unstable, too unpredictable, and therefore they're too risky," Jones said of the problem Bump seeks to solve.
Los Angeles-based Well Traveled is creating a paid membership club for travelers to connect and share recommendations. Founder Samantha Patil said members are using the platform more like a social tool rather than a trip-planning app, so users are logged in even when they aren't about to book a getaway. The startup's roughly 1,200 members are paying $150 per year.
"Consumers are craving communities that help connect them to each other and create knowledge sharing amongst their peers," Patil said.
From Your Site Articles
Related Articles Around the Web
The Los Angeles Tourism Department partnered with curiosities and travel website Atlas Obscura for a first of its kind digital interactive map of L.A. County's top attractions, just in time for the summer influx of tourists.
Visitors to L.A. – or locals looking for a fun reason to leave their apartments – can scroll the interactive map on a browser or download the app.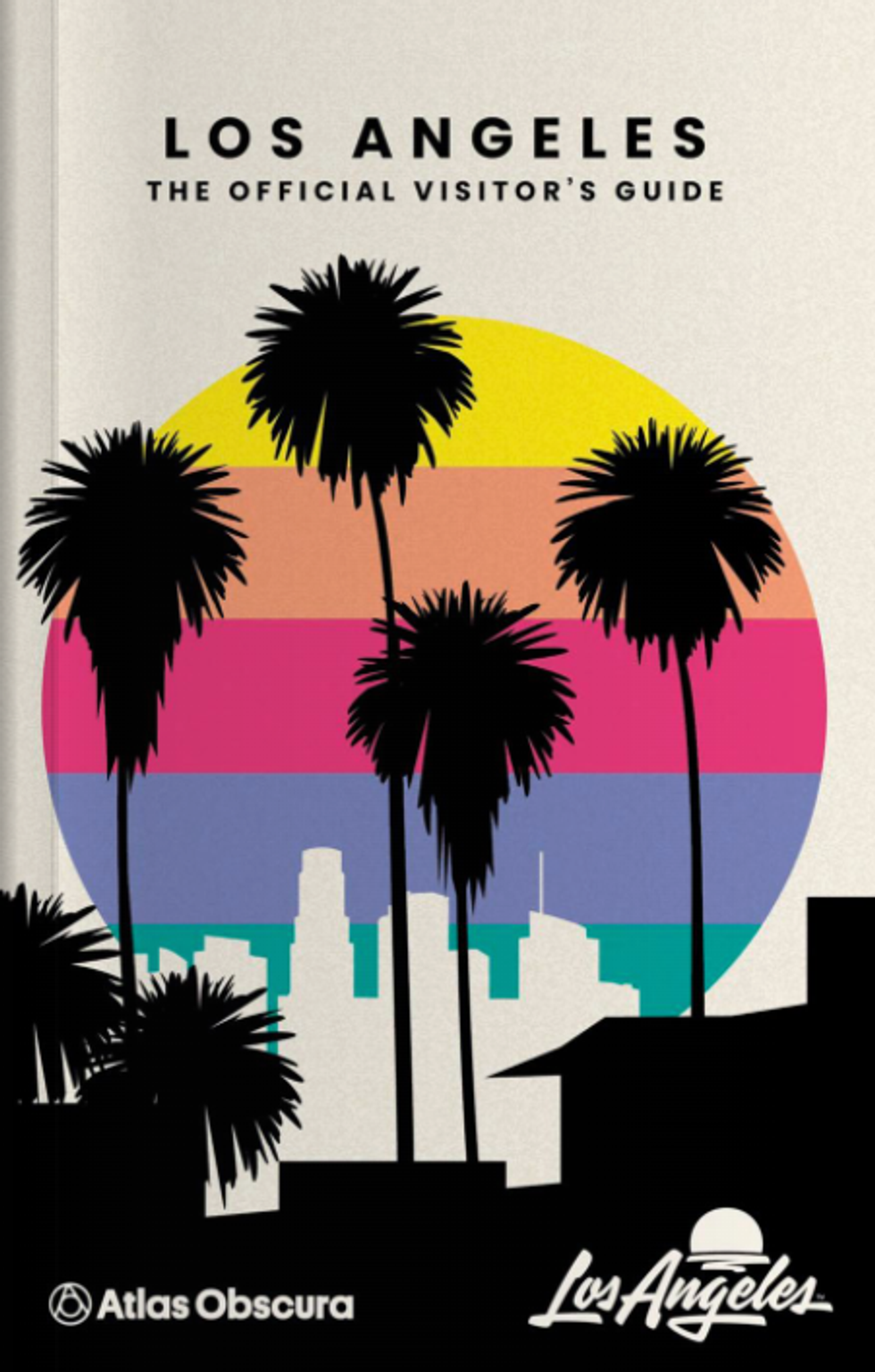 Image courtesy of the L.A. Tourism Dept.
The "Discover Los Angeles" map can be broken down by neighborhood or by a series of "guides," which all feature as part of the larger promotional campaign roll-out known as the Explorer's Guide to L.A
Atlas Obscura and the Tourism Department also published a hardcover edition of the Explorer's Guide, along with several other speciality breakout guides, including the Meeting Planners Guide, artistic Visitor's Map and, for those with more expensive tastes, the L.A. Luxury Guide to the city's pricier pursuits. The paper versions of the guides have QR codes for travelers to scan and take information with them on the go.
This year's collaboration with Atlas Obscura gives the Tourism Department's previous guide a much-needed update – it was previously a whopping 136-page PDF document created in 2020.
The Explorer's Guide includes a mix of places you'd expect to see on the map, like Griffith Park and the museum at the La Brea Tar Pits. It also has some unlikely spots sourced from Atlas Obscura's network of local explorers who recommended their favorite places to visit: the Palos Verdes Peninsula, Venice Canals or the Watts Towers, a stunning, monumental public art exhibit of mosaic steel towers that was built by one Italian immigrant over a 34-year period.

30 neighborhoods are discussed in the guide, from classic tourist destinations like Hollywood and beach cities like Santa Monica and Venice to lesser-known but still exciting enclaves like Leimert Park, Frogtown and Little Ethiopia. There's also several maps for specific interests – taqueria lovers will find new spots to nosh with the taco map, and there's also a map of the Downtown Arts District, spots to stargaze and sports venues.

"For myself and the writers and editors on this project, many of them L.A. natives, getting to write and curate the official visitors guide to the city of L.A. was an absolute dream," Atlas Obscura co-founder Dylan Thuras said in a statement. "We hope that these guides will inspire all the curious travelers arriving in L.A., to try new things, as well as providing new adventures for longtime L.A. residents. There is really no limit to what L.A. has to offer."
From Your Site Articles
Related Articles Around the Web
A new kind of travel insurance for climate change announced a $4 million raise.
When climate scientist Nick Cavanaugh lived in Seattle, he was blessed with a geography that gave way to beautiful running trails, arduous hikes, and snow-powdered hills that lended itself to snowboarding and skiing. Weekend outdoor activities were only a stone's throw away, but were also so heavily dependent on the weather.
After getting his PhD at UC San Diego's Scripps Institute of Oceanography and getting a postdoc on climate science research and variability, Cavanaugh would go on to research how changes in weather could make sizable impacts in everything from agriculture to housing before founding Sensible Weather in 2019.
The heart of the company is a platform that collects and analyzes climate data, gathering information from satellites, ships and others who are tracking global weather patterns.
Cavanaugh foresees multiple uses for this kind of data, but for now, Sensible Weather is focusing on travel. The company is working with a handful of travel partners to offer a service that will refund travelers who have booked experiences like hand gliding or skiing, but can't go because of a storm or some other weather event. Sensible Weather expects to unveil their partnerships next month.
As more people emerge from their COVID cocoon to travel during the spring and summer, Sensible Weather is looking to grow. It announced on Monday it raised $4 million led by Los Angeles-focused Wonder Ventures and Walkabout Ventures, with additional funding from the likes of 75 & Sunny Ventures (co-founded by dot.LA co-founder Spencer Rascoff) and Group 1001, arming the company with $10 million.
Leveraging hourly data from around the world going back several decades, the platform is able to predict on an hour-to-hour basis the weather conditions at a certain place and automatically reimburse travelers whose plans have been impacted by the change.
"We believe that in going to market with this consumer product, you would need to effectively be offering consumers a payout in real time beforehand in order for that product to be seen as really valuable," Cavanaugh said. "We're giving consumers money when they're experiencing this moment of pain and allowing them to change their plans or to change what they were going to do, or at the very least, they'll change their attitude about what it is they were doing."
Climate change is already having a drastic and immediate impact on the way we live, from devastating bushfires in Australia to the arctic cold wave in Texas. The tangible scenes of climate change have upped peoples' usage of travel insurance.
"This is just the new normal in which we're facing and there are things that we can do to combat those things, other than just sort of kicking the can down the road," Cavanaugh said.
But there are further uses for the technology. As the company continues to amass weather data from around the world, climate data can help communities develop weather-resistant housing, or build new developments on land that is less impacted by climate change. This kind of data can help farmers find arable land to grow crops on or better predict the success of certain plants. Traditional homeowners insurance may come with wildfire or flood coverage.
For now, Sensible Weather is focusing on travel. The company is working with a handful of travel partners as more people emerge from the pandemic to travel during the spring and summer.
"I think in 10 years, the insurance landscape and insurance products is going to look very different than it does today," Cavanaugh said.
From Your Site Articles
Related Articles Around the Web