travel
travel
A new kind of travel insurance for climate change announced a $4 million raise.
When climate scientist Nick Cavanaugh lived in Seattle, he was blessed with a geography that gave way to beautiful running trails, arduous hikes, and snow-powdered hills that lended itself to snowboarding and skiing. Weekend outdoor activities were only a stone's throw away, but were also so heavily dependent on the weather.
After getting his PhD at UC San Diego's Scripps Institute of Oceanography and getting a postdoc on climate science research and variability, Cavanaugh would go on to research how changes in weather could make sizable impacts in everything from agriculture to housing before founding Sensible Weather in 2019.
The heart of the company is a platform that collects and analyzes climate data, gathering information from satellites, ships and others who are tracking global weather patterns.
Cavanaugh foresees multiple uses for this kind of data, but for now, Sensible Weather is focusing on travel. The company is working with a handful of travel partners to offer a service that will refund travelers who have booked experiences like hand gliding or skiing, but can't go because of a storm or some other weather event. Sensible Weather expects to unveil their partnerships next month.
As more people emerge from their COVID cocoon to travel during the spring and summer, Sensible Weather is looking to grow. It announced on Monday it raised $4 million led by Los Angeles-focused Wonder Ventures and Walkabout Ventures, with additional funding from the likes of 75 & Sunny Ventures (co-founded by dot.LA co-founder Spencer Rascoff) and Group 1001, arming the company with $10 million.
Leveraging hourly data from around the world going back several decades, the platform is able to predict on an hour-to-hour basis the weather conditions at a certain place and automatically reimburse travelers whose plans have been impacted by the change.
"We believe that in going to market with this consumer product, you would need to effectively be offering consumers a payout in real time beforehand in order for that product to be seen as really valuable," Cavanaugh said. "We're giving consumers money when they're experiencing this moment of pain and allowing them to change their plans or to change what they were going to do, or at the very least, they'll change their attitude about what it is they were doing."
Climate change is already having a drastic and immediate impact on the way we live, from devastating bushfires in Australia to the arctic cold wave in Texas. The tangible scenes of climate change have upped peoples' usage of travel insurance.
"This is just the new normal in which we're facing and there are things that we can do to combat those things, other than just sort of kicking the can down the road," Cavanaugh said.
But there are further uses for the technology. As the company continues to amass weather data from around the world, climate data can help communities develop weather-resistant housing, or build new developments on land that is less impacted by climate change. This kind of data can help farmers find arable land to grow crops on or better predict the success of certain plants. Traditional homeowners insurance may come with wildfire or flood coverage.
For now, Sensible Weather is focusing on travel. The company is working with a handful of travel partners as more people emerge from the pandemic to travel during the spring and summer.
"I think in 10 years, the insurance landscape and insurance products is going to look very different than it does today," Cavanaugh said.
From Your Site Articles
Related Articles Around the Web
www.flickr.com
The holiday travel season is upon us.

With 59% of Americans now fully vaccinated, experts are predicting Thanksgiving will bring the largest travel surge expected since the start of the pandemic. More than 53 million Americans are expected to travel this Thanksgiving weekend. In Los Angeles, two million are expected to come through LAX.
For those trying to make last-minute travel plans (and assuming you're vaccinated), here are a few apps and services—many of them based in L.A.—that can help.
For the spontaneous traveler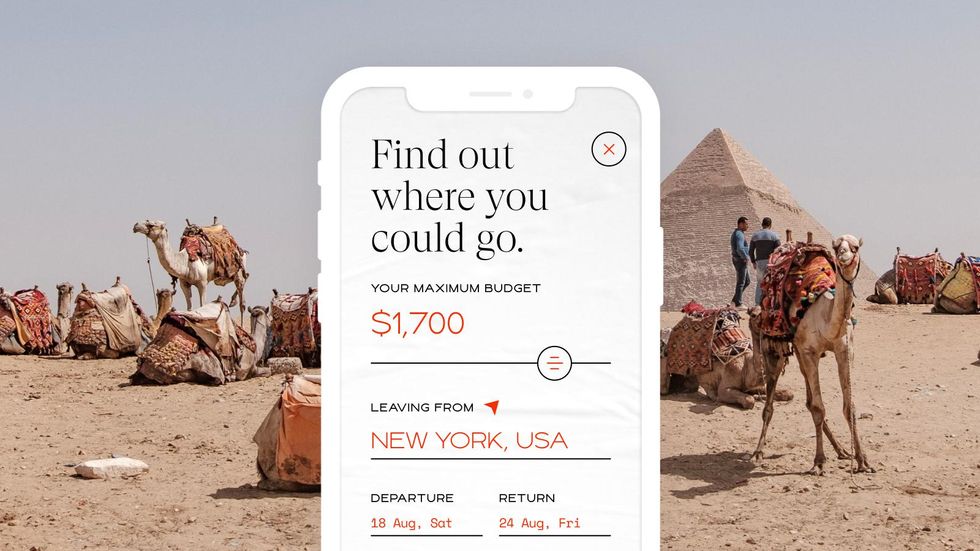 Elude dot.la
Elude: Available in the Apple app store
Elude is geared toward thrill-seeking travelers looking to save. After entering information like budget, time frame and trip preferences, you'll receive a number of flight and lodging options all around the globe. (If you need a specific location for the holidays, this is probably not the app for you.)
L.A.-based Elude has proven popular with Gen Z users, many of whom are starting to plan for New Year's. "We've been seeing a lot of people start to book for January, February time," said co-founder Frankie Scerbo.
Welcome: Available in the Apple app store
Whether you're traveling out of town or staying in a neighboring city, Welcome has 6.5 million listings that include maps of museums and other events nearby. The L.A.-based app also includes user-generated blogs and photos, news articles, and relevant travel and food stories.
For the budget-minded traveler
Hopper: Available in the Apple app and Google Play store
Having trouble knowing when is the best time to book a flight? Hopper, which is headquartered in Canada, predicts the prices for flights and will advise you on the right time to book for optimal savings. The app also features a color-coded calendar that helps travelers spot the cheapest days to travel.
For lodging accommodations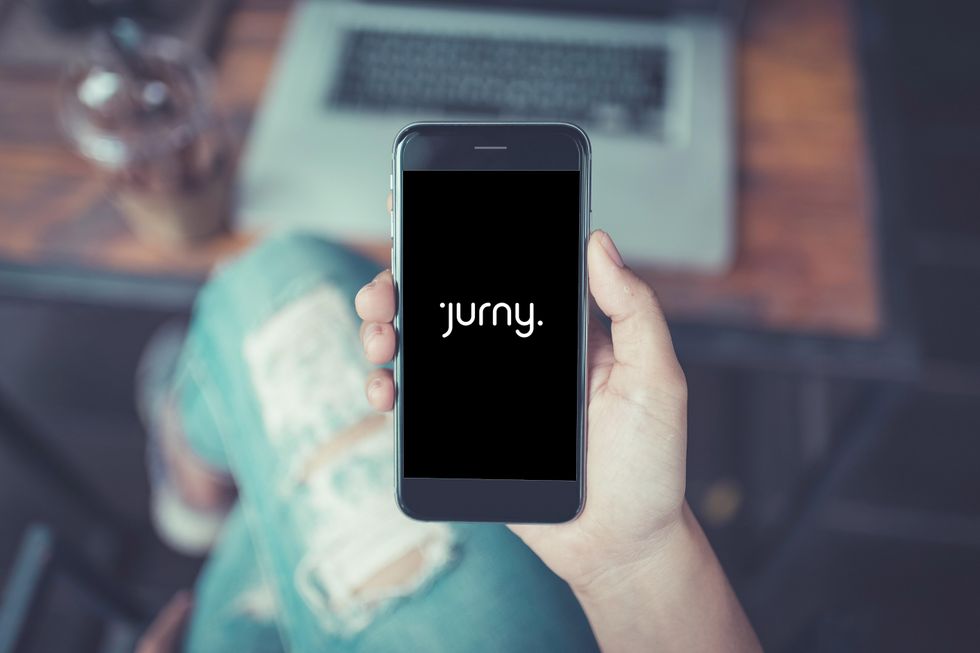 How Jurny Hopes to Make Hotel Booking and Check-in an 'Uber-like' Experience dot.la
Jurny: Available in the Apple app store

The app offers contactless check-ins to 600 hotels and short-term rental units including Blue Moon Hotel in New York and Casa De La O in San Miguel de Allende, Mexico.
Jurny, which is headquartered in Los Angeles, allows travelers to check-in and unlock their door from the app and can even adjust the temperature of their room. There is a huge presence in Miami, Nashville, Tel Aviv, New York, London and Central America.
If Jurny doesn't quite work, there's always the old app standby: Airbnb.
HotelTonight: Available in the Apple app and Google Play store
SF-based HotelTonight allows the user to book stays the same evening and up to seven days in advance. The hotel rooms are categorized into basic, luxe, charming and high-roller. HotelTonight also rewards its users anytime they reach a specific spending threshold which will grant access to perks like free in-app concierge, credits or cheaper rates.
For anyone looking to improve the airports better
MyTSA: Available in the Apple app and Google Play store
Everyone dreads the long check-in lines at the airport, especially at TSA. MyTSA allows travelers to check how busy the airport is likely to be on your specific day and time of travel based on historical data. This app will also let you check wait times at security checkpoints at major airports.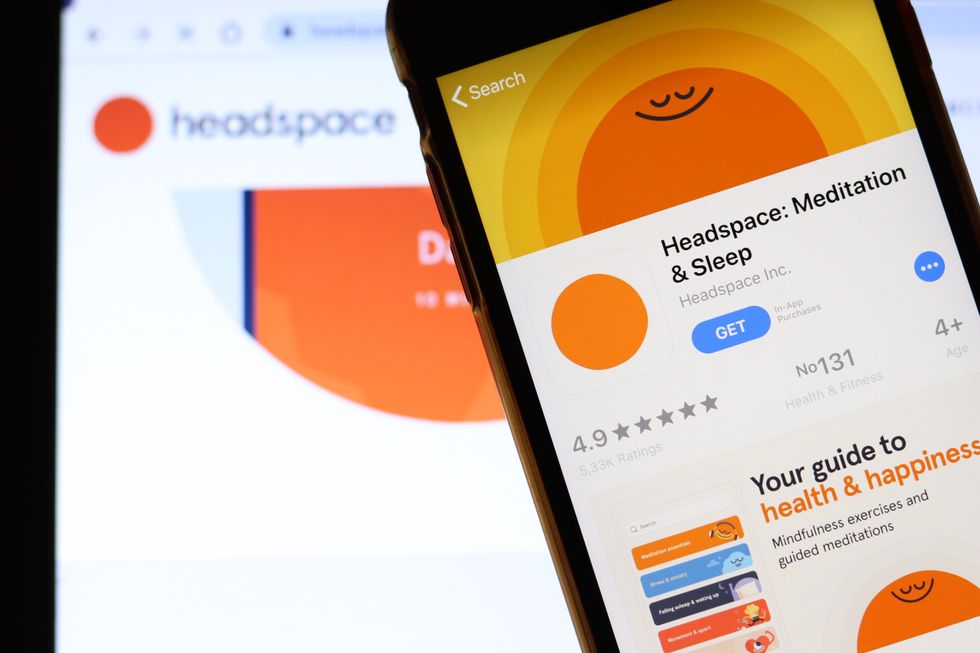 Headspace Snags Ex Hulu Exec As It Prepares New Netflix Sleep Series dot.la
Headspace: Available in the Apple app and Google Play store
The L.A.-based meditation app offers its users guided audio meditation and says it can reduce stress by 14% in just 10 days. Currently there are over 70 million members and 600,000 reviews. Headspace also offers courses for people with different lifestyles, whether you're a runner, student, or kid, they've got a meditation option for you.
As governments cautiously lift COVID restrictions and borders reopen, the founders of millennial-focused travel app Elude are optimistic about the future of travel.

The app lets users enter their budget and see the types of trips they can afford, instead of having to enter destination after destination, only to see themselves priced out.
After securing a $1 million seed round a few months ago and signing up 25,000 users, co-founders Frankie Scerbo, 35, and Alex Simon, 28, were ready to go bigger.
The two sought some marquee names in tech to help build their travel app. With advice from former CMO of Instagram Cliff Hopkins, former Airmap CEO Ben Marcus and co-founder of Priceline Jeff Hoffman, they readied their app for wider use and locked down more funding.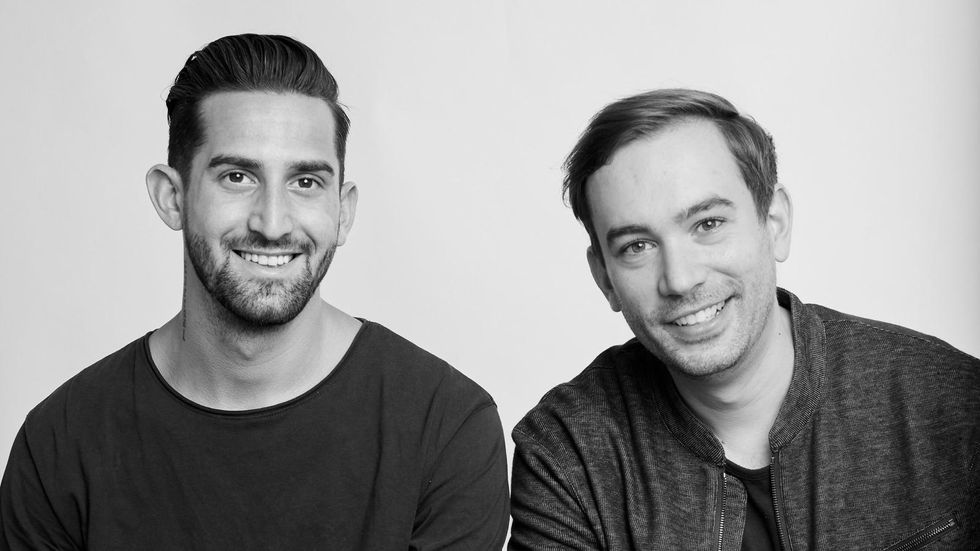 Elude co-founders Alex Simon (left) and Frankie Scerbo
The Los Angeles-based startup announced Wednesday that it received $3 million in funding led by ATX Venture Partners. Other investors include, Mucker Capital, Unicorn Ventures, Upfront Scout Fund, StartupO, Grayson Capital, Gaingels, Maccabee Ventures and Flight VC.

In a couple weeks the iOS app will also be available on the web for Android users. Soon, the company plans to roll out a "one-click" buying option similar to the one Amazon pioneered.
The U.S. Travel Association projects leisure travel spending to surpass pre-pandemic levels in 2022 as vaccination rates rise and people feel more comfortable hanging out with family and friends. At least 58% of the U.S. population is fully vaccinated as of Nov. 16, according to the CDC. But international travel is not projected to rebound for years.
The money raised is being used to fuel marketing efforts, improve their tech, and hire additional engineers.
Younger generations are redefining travel as they consume most of their content and research on their phone. In a recent survey by Healthcare Insider, millennials are the age group most eager to resume traveling.
"Our user base right now ranges from that millennial age all the way up to families that are looking to book but from a social standpoint, from marketing, it skews on to the younger age," Scerbo said.
But the two know that to make a mark in this competitive space, where established players like Expedia and Airbnb dominate, they needed to seek out people who understood the market intimately.
"We were very deliberate early on with getting individuals that really did understand the space and can help us navigate the travel industry," Simon said.
That led them to reach out to former Priceline executive Jeff Hoffman, who helped build the discount travel service that lets users bid on flights and hotel stays from the ground up.
Simon said, the thinking was, "Let's build a relationship with these individuals knowing that it's not from a capital or cash point of view, but simply just from their background and their experience."
From Your Site Articles
Related Articles Around the Web