The Los Angeles Tourism Department partnered with curiosities and travel website Atlas Obscura for a first of its kind digital interactive map of L.A. County's top attractions, just in time for the summer influx of tourists.
Visitors to L.A. – or locals looking for a fun reason to leave their apartments – can scroll the interactive map on a browser or download the app.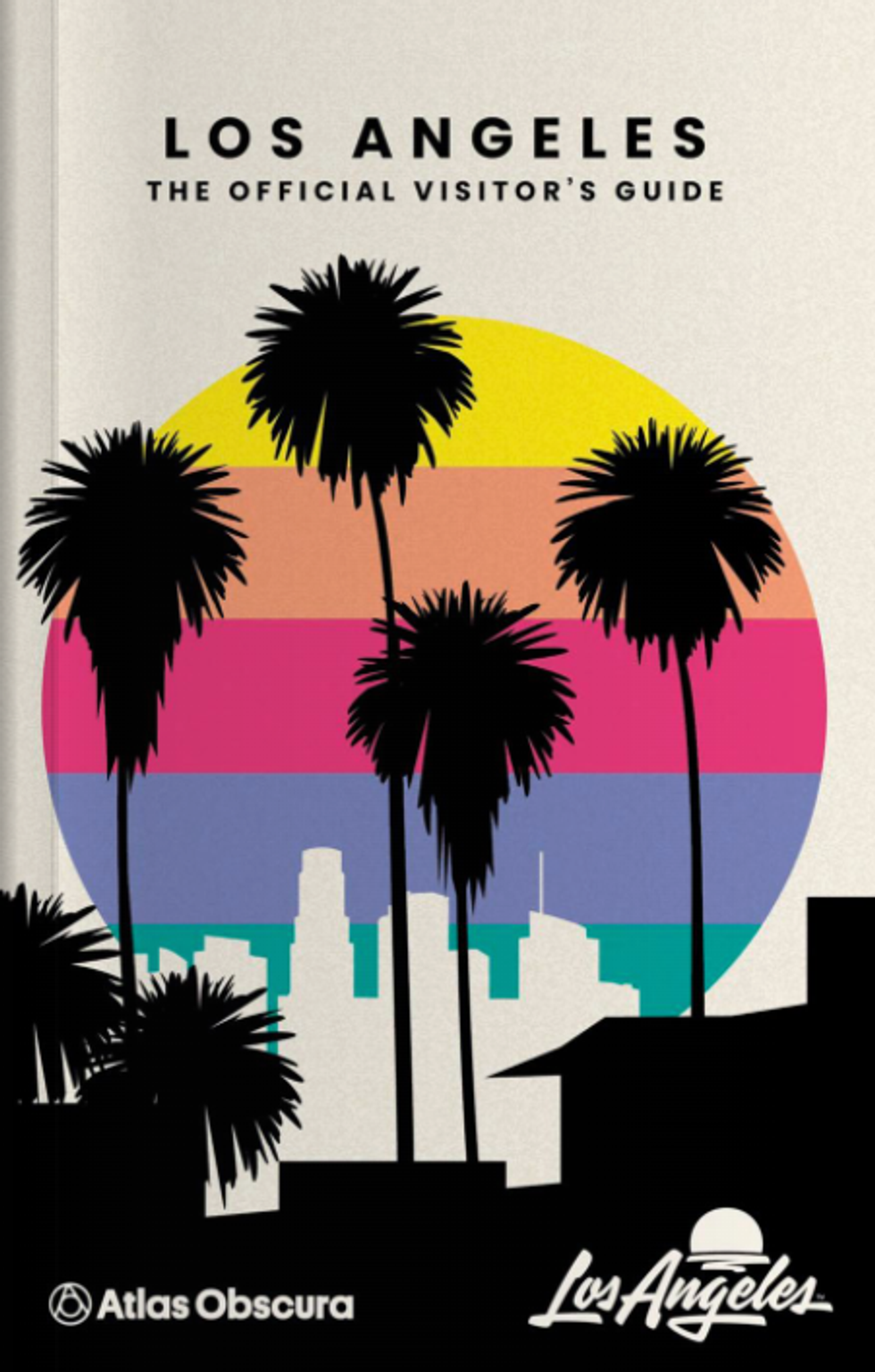 Image courtesy of the L.A. Tourism Dept.
The "Discover Los Angeles" map can be broken down by neighborhood or by a series of "guides," which all feature as part of the larger promotional campaign roll-out known as the Explorer's Guide to L.A
Atlas Obscura and the Tourism Department also published a hardcover edition of the Explorer's Guide, along with several other speciality breakout guides, including the Meeting Planners Guide, artistic Visitor's Map and, for those with more expensive tastes, the L.A. Luxury Guide to the city's pricier pursuits. The paper versions of the guides have QR codes for travelers to scan and take information with them on the go.
This year's collaboration with Atlas Obscura gives the Tourism Department's previous guide a much-needed update – it was previously a whopping 136-page PDF document created in 2020.
The Explorer's Guide includes a mix of places you'd expect to see on the map, like Griffith Park and the museum at the La Brea Tar Pits. It also has some unlikely spots sourced from Atlas Obscura's network of local explorers who recommended their favorite places to visit: the Palos Verdes Peninsula, Venice Canals or the Watts Towers, a stunning, monumental public art exhibit of mosaic steel towers that was built by one Italian immigrant over a 34-year period.

30 neighborhoods are discussed in the guide, from classic tourist destinations like Hollywood and beach cities like Santa Monica and Venice to lesser-known but still exciting enclaves like Leimert Park, Frogtown and Little Ethiopia. There's also several maps for specific interests – taqueria lovers will find new spots to nosh with the taco map, and there's also a map of the Downtown Arts District, spots to stargaze and sports venues.

"For myself and the writers and editors on this project, many of them L.A. natives, getting to write and curate the official visitors guide to the city of L.A. was an absolute dream," Atlas Obscura co-founder Dylan Thuras said in a statement. "We hope that these guides will inspire all the curious travelers arriving in L.A., to try new things, as well as providing new adventures for longtime L.A. residents. There is really no limit to what L.A. has to offer."
From Your Site Articles
Related Articles Around the Web