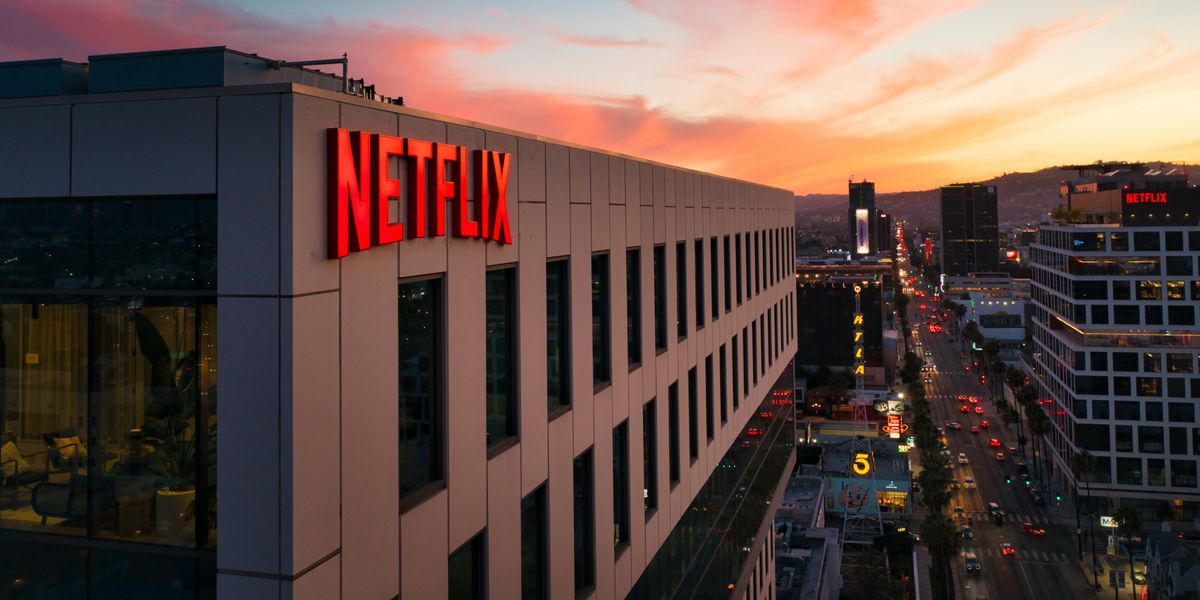 Photo by Venti Views on Unsplash
This is the web version of dot.LA's daily newsletter. Sign up to get the latest news on Southern California's tech, startup and venture capital scene.
Netflix announced its first experiment with livestreaming: a new comedy special from legendary stand-up and Oscar Night slap recipient Chris Rock.
---
A new Rock performance — his first for the streamer since the 2018 special "Tamborine" – will stream live globally sometime in early 2023, though no further details were announced. In a statement, Netflix's VP of stand-up and comedy content, Robbie Praw, said "We're thrilled the entire world will be able to experience a live Chris Rock comedy event and be part of Netflix history."
Deadline teased Netflix's livestreaming plans as far back as May of this year. (It was suggested at the time that the company might opt the livestream some of the performances from its "Netflix Is a Joke" comedy festival, held in L.A. over the summer, but those plans never materialized. Perhaps next year?) Deadline also suggested that the company was planning to present some unscripted reality content live as well, so those announcements may be coming soon. A number of Netflix reality competition series – such as "Dance 100" or "The Circle" – have formats that could allow for live "results" shows or cast reunions.
Netflix isn't alone among the major subscription services in dipping a toe into livestreamed content. In October, the 31st season of "Dancing with the Stars" moved from ABC exclusively over to Disney Plus; new episodes stream live each Monday night at 8 pm ET (remaining available later for on-demand viewing). NBCUniversal's Peacock also announced the addition of more live content to its platform this week. Subscribers to the $10/month Premium Plus tier will get live access to their local NBC affiliate, directly through Peacock; the new option will become available on November 30 for subscribers in all 210 NBC affiliate markets across the U.S.
The Revolution Will Be Livestreamed
Throughout the cord-cutting era, live event coverage has become a crucial lifeline for for conventional TV broadcasters. As more and more consumers switch over full-time to streaming networks, the final argument for holding on to a costly cable subscription has been access to all the content that remains unavailable at destinations like Netflix, Amazon Prime Video, Disney Plus and Hulu.
This includes local news broadcasts, award shows, holiday parades and so forth, but the most significant category here – in fact, the most-watched broadcast TV content of all – remains live sports matches. Streamers urgently need for sports broadcasts to win over the remaining network TV faithful and bring them over to their platforms, and the competition has been heating up considerably.
So far this year, Amazon, dropped more than $1 billion on the rights to stream "Thursday Night Football" games, and will even add a new NFL Black Friday game in 2023 as a streaming bonus. Peacock, as well, signed a major deal with Major League Baseball for a package of Sunday morning games, while Apple streams Friday evening games via TV+. (Apple has also partnered with Major League Soccer on a new streaming service that will live on the Apple TV platform.) Paramount Global and Disney famously feuded over Indian cricket league rights over the summer, with Paramount and Viacom18 ultimately splitting Indian Premier League streams while Disney's Star grabbed International Cricket Council digital rights. Just today, Roku introduced a new hub helping viewers browse and locate sports streams more easily.
Why It Matters
So far, Netflix has been largely left behind in the race to stream live sports, and that wasn't an accident. Traditionally, top Netflix executives resisted the call to switch up their formatting in any major ways, including by switching over from on-demand content to livestreams. In 2018, Co-CEO Reed Hastings told a gathering at Netflix Labs Day that integrating live sports would be the equivalent of "follow[ing] a competitor," adding "we have so much we want to do in our area, so we're not trying to copy others… We don't do news, we don't do sports." Of course, during the same event, Hastings also denied that Netflix would ever include ads, so he's maybe not the strongest prognosticator.
It's unclear when and why precisely that Hastings and his colleagues changed their minds, though this year's shock stock drop and holistic reconsideration of the company and its business model probably had some impact on their thinking. Since then, there have been some sporadic efforts to integrate live sports into the library. The streamer bid on a streaming package from Formula One racing earlier this year – a sport it helped to popularize in the U.S. via the behind-the-scenes docuseries "Drive to Survive" – but lost out on the deal to Disney, which will expand its ESPN broadcast calendar to air 24 races next year. Apparently, there were also discussions about Netflix potentially purchasing the World Surf League, but this deal fell apart due to disagreements on pricing.
Still, according to a report in The Wall Street Journal, the streamer remains undaunted and has continued to negotiate for more sports content. Though what that might look like – and what sports are even left to stream – remains uncertain. All eyes are likely turning to the NBA, which has a $24 billion deal with ESPN and Turner Sports that expires after the 2024-2025 season. Unless they want to get stuck with the Badminton and Backgammon rights, that may be the best option left on the table. Just saying.-- Lon Harris