plus capital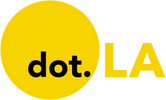 Get in the KNOW
on LA Startups & Tech
X
plus capital
Courtesy of Amanda Groves.
On this episode of the L.A. Venture podcast, Amanda Groves talks about how PLUS Capital advises celebrity investors and why more high-profile individuals are choosing to invest instead of endorse.
As a partner at PLUS, Groves works with over 70 artists and athletes, helping to guide their investment strategies. PLUS advises their talent roster to combine their financial capital with their social capital and focus on five investment areas: the future of work, future of education, health and wellness, the conscious consumer and sustainability.
"The idea is if we can leverage these people who have incredible audiences—and influence over that audience—in the world of venture capital, you'd be able to help make those businesses move forward faster," Groves said.

PLUS works to create celebrity partnerships by identifying each client's passions and finding companies that align with them, Groves said. From there, the venture firm can reach out to prospective partners from its many contacts and can help evaluate businesses that approach its clients. Recently, PLUS paired actress Nina Dobrev with the candy company SmartSweets after she had told them about her love for its snacks.
Celebrity entrepreneurship has shifted quite a bit in recent years, Groves said. While celebrities are paid for endorsements, Groves said investing allows them to gain equity from the growth of companies that benefit from their work.
"Like in movies, for example, where they're earning a residual along the way, they thought, 'You know, if we're going to partner with these brands and create a tremendous amount of enterprise value, we should be able to capture some of the upside that we're generating, too'," she said.
Partnering in this way also allows her clients to work with a wider range of brands, including small brands that often can't afford to spend millions on endorsements. Investing allows high-profile individuals to represent brands they care about, Groves said.
"The last piece of the puzzle was a drive towards authenticity," Groves said. "A lot of these high-profile artists and athletes are not interested, once they've achieved some sort of level of success, in partnering with brands that they don't personally align with."
Hear the full episode by clicking on the playhead above, and listen to LA Venture on Apple Podcasts, Stitcher, Spotify or wherever you get your podcasts.

dot.LA Editorial Intern Kristin Snyder contributed to this post.
From Your Site Articles
Related Articles Around the Web
Photo illustration for dot.LA by Candice Navi
From the moment the Silicon Beach moniker first appeared, it has been disliked and even despised by those in the place it's supposed to describe as too derivative, too playful, and too limiting for a tech scene that now stretches well beyond the sand and rarely involves silicon.

Just as Los Angeles writ large is still mocked as a vapid wasteland of botox, juice cleanses, and influencers, Silicon Beach conjures up images of flip flop-wearing tech bros playing ping pong at The Bungalow and bronzing at the Little Beach House Malibu.
In reality, during the past decade the area's tech scene – propelled by multi billion dollar acquisitions like Honey and IPO's like Snap – has matured considerably. Venture investment in the greater L.A. area skyrocketed from $1.6 billion in 2010 to $7.8 billion last year, according to data from PWC.
But Silicon Beach can't manage to shake its childhood nickname.
"I do feel really strongly that using that term is really not doing a service to L.A. and is misleading and we should aspire to do better," said Kara Nortman, partner at Upfront Ventures. "The word 'beach' evokes a particular image which is fun and happy and playful but does not represent a majority of what L.A. has become. I think we're so much more than the beach."
Despite a revulsion for the name, it has endured because if not Silicon Beach, what should L.A.'s tech scene be called? No one has managed to come up with anything better even though this is an industry brimming with marketing talent that has to invent catchy new names and slogans everyday.
And it is not as if the phrase is only now facing a backlash. It has been reviled for years, likened to a "poor man's Silicon Valley" as early as 2011.
When Mark Suster, managing partner at Upfront Ventures, was asked by a Recode reporter about Silicon Beach in 2014 he did not respond kindly. "If you even publish those words, it will make me scream and pull out my hair and scratch my fingers on the chalkboard," he said. "No serious professional — no serious professional in L.A. — talks about 'Silicon Beach.' There are a bunch of early-stage young inexperienced party-boy-type people who promoted the nickname. And let me say this to you: The most successful L.A. startups have all been founded east of the 405 freeway."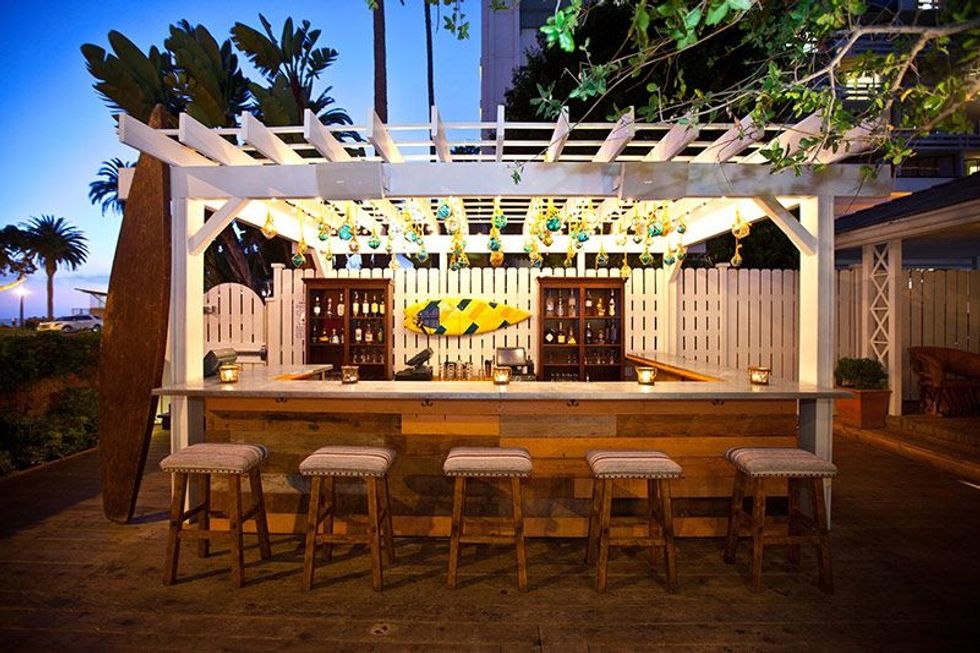 Suster's outburst was prompted by a meeting he was invited to of prominent VCs and founders in Culver City organized by the Los Angeles County Economic Development Corporation. The sole purpose of the gathering was to abolish the phrase Silicon Beach.

The effort was remarkably unsuccessful. Today there is Silicon Beach Fest, Silicon Beach Professionals, Silicon Beach Talent, Silicon Beach Homes, Silicon Beach Magazine, and when it all gets to be too much there's even a Silicon Beach Treatment Center. When The New York Times or The Wall Street Journal describe L.A. tech, the preferred moniker is Silicon Beach. Fortune Magazine writes about the "Silicon Beach Surfers."
Where did 'Silicon Beach' Come From?
What few people realize is that Silicon Beach has only been used to describe the Santa Monica/Venice/Marina del Rey area relatively recently in its transitory lifespan.
The name initially described an area in South Florida in the early 1980s where IBM Corp. launched its personal computer in 1981. A quick Lexis-Nexis search reveals the first time it appeared in print referring to Southern California was in a San Diego Union-Tribune article about a San Diego computer expo trade show in 1985 with this lede: "The city with the fourth-highest concentration of high-tech firms in the nation — was well represented at the sixth annual COMDEX. Our version of Silicon Valley (Silicon Beach, perhaps?)"
The article included this improvident quote from Edward Savarese, president of Personal Computer Products Inc, who said the computer market had grown oversaturated: "Venture capital for high-tech start-ups is gone, it's history."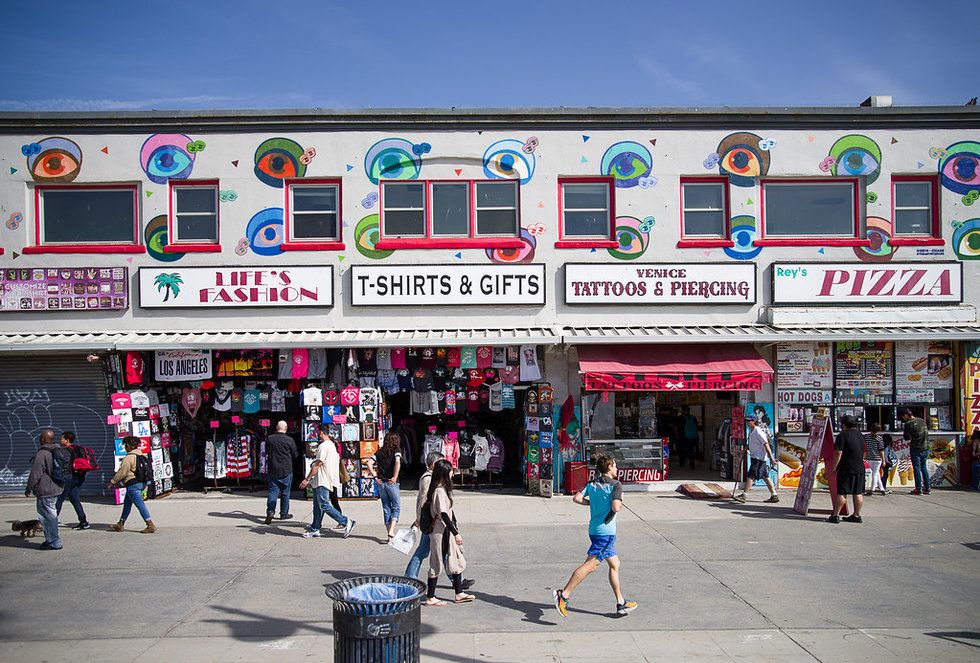 live.staticflickr.com
Three years later, civic boosters in Irvine started to adopt the phrase to attract more tech companies to Orange County. By the 1990s, Santa Barbara co opted the term. Some in L.A. wanted it for themselves, but they discovered the name was already taken, much to the amusement of techies up North.

"As L.A. drives into the Information Age, what it really seeks is a nickname with the cachet and punch of a term like 'Silicon Valley,' sneered the San Jose Mercury News in 1998. "Unfortunately, that's been taken. As has pretty much Silicon Everything-Else. And that's the problem that has stumped a committee of industry leaders and city officials, chaired by L.A. Mayor Richard Riordan. The committee is trying to come up with a nickname that would advertise the city's growing number of high-tech companies."
Much like the 2014 Culver City meeting, Riordan's committee never came up with anything better. More than a decade later – as the South Florida, San Diego, Irvine, and Santa Barbara tech scenes were eclipsed – Silicon Beach took hold again, this time in its current iteration.
"The city is earning a wholly different nickname as startups like Hooky, and social networking and other tech firms vie for the city's sunlit offices and creative campuses, wrote the Los Angeles Business Journal in 2011. "That new nickname? Silicon Beach."
In search of a better name
Silicon Beach's usage seems to have peaked some time ago.
"There was a bit of a movement five to seven years ago when it got used a bunch but I don't hear it much anymore," said Dustin Rosen, managing partner at Wonder Ventures.
When the phrase is uttered, it's more often said by those from out of town.
upload.wikimedia.org
"You'll hear Silicon Beach from people from the Bay Area talking about L.A. but people from L.A. rarely refer to themselves as Silicon Beach," said Amanda Groves, partner at PLUS Capital.

But if not Silicon Beach, what should L.A.'s tech community be called?
"L.A. tech works for me," said Nortman, who also uses #LongLA, which she prefers because it connotes someone who is not just a carpetbagger. "It's come to mean you're investing in the long term of L.A. and you believe in it."
Rosen says he uses "L.A. tech ecosystem" or "L.A. tech community."
Then, a few minutes later he lowers his voice and makes a grave confession: He still uses Silicon Beach occasionally.
"I start from a place that if people are referring to tech activity in L.A. in a positive light then I'm not going to judge what terminology they're using," he said.
From Your Site Articles
Related Articles Around the Web
After WeWork, VC's noticed a major shift in how founders were pitching their companies. Growth and costly customer acquisition strategies are out while profitability is in.
Some VC's, scared off by high valuations, are holding back their dry powder waiting for the market to cool. For instance, PLUS Capital's team compiled a list last year of companies it wanted to invest in if only the price was cheaper.
VC's are excited about employees leaving SpaceX and starting new companies. "That talent is going to be game changing."
As the new decade begins, Southern California's tech scene continues to sizzle. More than 7,000 investors have poured money into 4,768 startups, ranging from a unicorn that aspires to have scooters whizzing through every city on earth to one that has ambitions to colonize Mars to the thousands of smaller companies just trying to get to their Series A, according to data analyzed by dot.LA.

"No one is doubting L.A.'s place in the tech ecosystem anymore," said Arteen Arabshahi, vice-president at WndrCo. "People realize L.A. is meaningful."
Last year ended with what is arguably the most consequential local acquisition to date when Paypal bought Honey for $4 billion. According to Pitchbook, L.A. VC exit deal flow hit $8.4 billion last year, the second highest amount ever after 2017, when Snap went public.
"I don't think Los Angeles will ever be Silicon Valley," said Brian Lee, co-founder and managing director of BAM Ventures. "We don't have grandparents named Fairchild Semiconductor and we don't have aunts and uncles named Google and Yahoo. But we are growing and we do have some great businesses being started here."
Despite all the momentum, there are plenty of headwinds in the broader startup world to keep L.A. entrepreneurs and investors up at night. After WeWork's disastrous flameout and the disappointing IPOs of Uber and Lyft and shelving of IPOs for Postmates and Endeavor Group Holdings Inc., founders are under increased scrutiny to demonstrate they can deliver profits and not just meteoric growth. Meanwhile, Pitchbook data shows deal value fell slightly last year from 2018's record high, to $136.5 billion. Lastly, as this bull market approaches its eleventh year, companies are stockpiling cash to weather a recession, which 58 percent of investors say could happen this year.
To find out where L.A.'s tech scene is headed next, dot.LA interviewed some of the city's top VC's to ask where they are putting their money and what questions they think will shape the beginning of the new decade.
1. What's the right balance of profitability versus growth?
After WeWork, VC's noticed a major shift in how founders were pitching their companies, a trend they expect to continue for the foreseeable future. Growth and costly customer acquisition strategies are out while profitability is in.
"It's the soup du jour," said Amanda Groves, a partner at PLUS Capital. "It's trickled all the way down to the seed stage companies, which I think is healthy for people to be aware of."
Some very young companies are pitching how they will have a sustainable business model even before they've figured out a model for monetization.
"Now it's in decks and presentations and e-mails," said Groves. "That would never have existed before."
VC's say it is still important to focus heavily on growth, which is the point of venture capital afterall. They don't need to see profits right away, but they want to see a realistic way for companies to sustain themselves without burning through cash.
"We are focused on a path to profitability, said Dustin Rosen, managing partner at Wonder Ventures. "When I take companies from pre-seed to seed or series A, I'm coaching them on their presentations to focus on that."
VC's stressed that they have always been mindful of investing in sustainable businesses. It is not as if they only discovered the magic of profitability after WeWork.
Lee, one of the area's most experienced tech entrepreneurs who co-founded LegalZoom in 2001, has seen times when VC's prioritize growth and other times like now when profitability is paramount.
"They shift like the wind and it just drives me crazy," he said. "For me, we just want to build great businesses and it depends on the business model itself and the scale that something has to get to decide whether you want to run for profitability or growth. It should not be macroeconomics that determines that."
VC's should still have a tolerance for burning through cash relative to product fit and the maturity of a management team, according to Kara Nortman, a partner at Upfront Ventures. Still, she says companies are tightening up post WeWork.
"People are caring a lot more about capital efficiency," she said. "There's less tolerance for spending in extreme ways."
It is a shift that Nortman hopes is well-suited to L.A. companies. Nortman says many have long been forced to be more prudent than their Bay Area peers due to the shortage of local VC's like her writing bigger checks.
"In L.A. you've always had to be a bit more capital efficient," said Nortman. "The valuation is much more reasonable every step of the way."
2. Will valuations come back to the earth?
Despite signs of a modest cooling, Pitchbook data shows valuation size set another record last year at every fundraising stage. Checks are ballooning. And what would have been a pre-seed amount a few years ago is now seen in the seed round and what would have been a pre-seed is now series A, and so forth.
"Last year we saw an incredible amount of hubris," said Groves. "We're seeing it come back to earth a bit."
Some VCs, scared off by high valuations, are holding back their dry powder waiting for the market to cool. For instance, PLUS Capital's team compiled a list last year of companies it wanted to invest in if only the price was cheaper.
"The expectation is that if the market were to turn it might create an interesting buying opportunity for some of those companies where those valuations were out of whack," said Groves. "It sounds a little malicious, but is really just about keeping an eye on companies we really love that we couldn't make the numbers work."
While the average size of late-stage deals fell from $11.5 to $10.4 million last year, the size of early stage deals rose from $6 to $6.5 million, according to Pitchbook. (The average size of angel and seed funding deals stayed flat, at $1.1 million.)
"It's tough for price sensitive, early stage funds," said Matt Lydecker, lead investor at Luma Launch. "For us, there's definitely a threshold of valuation we need to be below. We will see a great company with a great founder and we're just priced out."
Investors will likely have to wait some time for valuations to decrease much due to the massive amount of capital flowing into venture capital. Even if Softbank does not succeed in raising $108 billion for its Vision Fund 2, there is still plenty of capital pouring in from nontraditional investors like asset managers and hedge funds. Pitchbook predicts "pre-money valuations will continue to climb in 2020, with the median reaching a decade, if not all-time, high."
"There's a ton of capital chasing alpha, " said Will Coffield, a partner at Riot Ventures. "There's not really going to be a shift."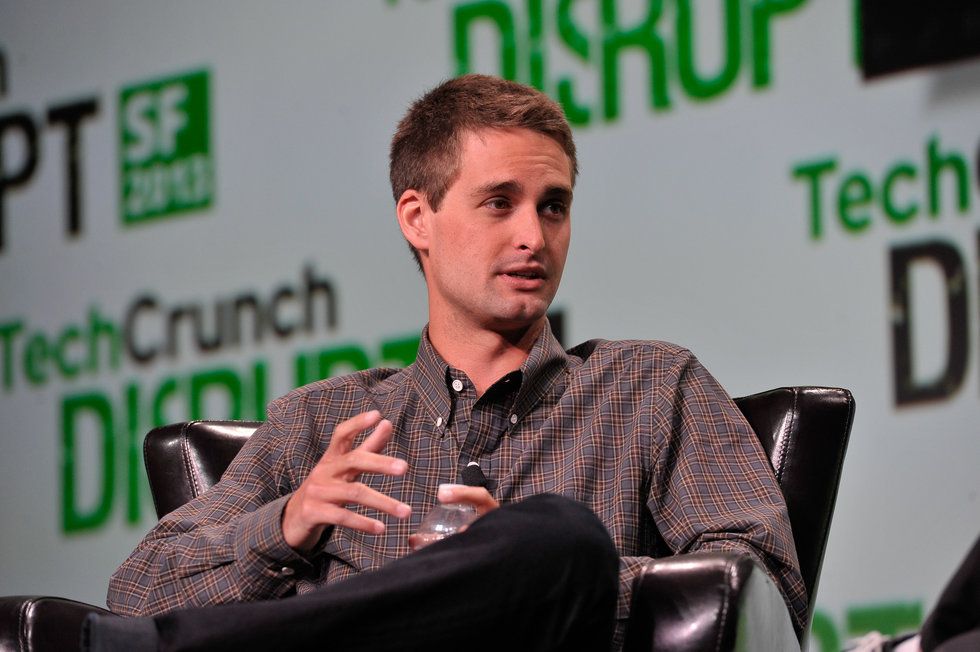 Snap Inc.'s Evan Spiegel at TechCrunch's Disrupt Conference. upload.wikimedia.org
3. How many offices will Sand Hill Road open near the sand?

While L.A. now has a sizable number of VC funds – mostly at the early stage – companies here have traditionally raised heavily from Sand Hill Road. For instance, Menlo Park's Lightspeed Venture Partners led Snap's seed round, turning $485,000 into around $2 billion when the company went public in 2017. Benchmark led Snap's series A, resulting in another multibillion dollar windfall for a Bay Area firm. By contrast, Honey's investors – including Wonder Ventures, BAM Ventures, and Mucker Capital – were primarily L.A. based.
"That demonstrates that if you want to get into the best companies in L.A. you can't just wait for them to knock on your door on Sand Hill Road," said Coffield. "We're seeing more investors from San Francisco have dedicated strategies for how to cover L.A."
At Wonder Ventures, Rosen is noticing the same thing.
"I've never seen more excitement from Bay Area firms looking to do deals in L.A. because they know there are great companies and they know the prices and competition are less than they are dealing with," he said.
Just as many Silicon Valley firms have opened up New York offices but there are also homegrown New York firms, Groves says local VC's can co-exist with ones from up North.
"Silicon Valley has so many more venture funds, particularly ones with certain vehicles that we don't focus on," said Groves. "I think L.A. will mimic what the evolution has been on the east coast."
More Sand Hill Road offices could drive valuations even higher and reduce the discount that VC's still say L.A. early stage startups are priced at compared to the Bay Area. Even so, L.A. VC's say more capital flowing into L.A. can only be beneficial.
"It's absolutely helpful," said Nortman. "It's good for us and good for our founders."
4. What sectors will shine?
L.A.'s tech scene has largely been known for consumer standouts like Riot Games, Snap, and Dollar Shave Club but scores of lesser known, less flashy startups are poised to break through, according to VC's we interviewed.
"I am expecting more deep technology companies to be launched and more enterprise companies," said Groves. "A lot of that is a function of having the Googles and Amazons and some of these bigger organizations opening up offices, which is drawing more talent to the L.A. ecosystem."
Nortman too is focused on enterprise, and also agtech, aerospace, and companies that help with climate sustainability. She's excited to see founders who led successful companies in the Bay Area return to L.A to start their next company.
"They grew up here and are ready to come back," she said.
Rosen is focused on startups working to improve mental health and wellness.
"The effect of digital addiction and digital isolation of less traditional human contact has created a unique set of mental health issues that need solutions outside traditional therapy," he said.
Jamie Montgomery, founder and managing director of March Capital Partners, is looking for more artificial intelligence startups in the area. Up until now, he has found more promising ones in the Bay Area and New York City.
"We haven't done as much in Southern California as we would have liked, but I think that will evolve," Montgomery said.
Coffield thinks local defense, aerospace, and robotics companies are ripe with opportunity.
"There's a whole robotics community developing between downtown L.A. and Pasadena," he said.
He is particularly excited about employees who have left SpaceX to start new companies, like Relativity Space or Elementary Robotics.
"We spend a lot of time trying to track the talent out of SpaceX," Coffield said. "That talent is going to be game changing."