media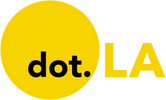 Get in the KNOW
on LA Startups & Tech
X
media
Image from Wave Sports + Entertainment
Sports media startup Wave Sports and Entertainment (WSE) has laid off 56 people—roughly one-third of its staff—as worsening economic conditions continue to hit tech startups.
The Santa Monica-based company began laying off workers last week, the company confirmed to dot.LA. A WSE spokesperson said the "restructuring" will allow the firm to focus on "core areas of expertise" like storytelling and league partnerships, with most of the eliminated roles coming from "supporting functions." The layoffs, first reported by Insider, leave the company with 110 employees.
"As the industry begins to face economic headwinds, this restructuring will also allow WSE to maintain its strong balance sheet position, continue aggressively investing in key growth areas and manage from a position of strength," the spokesperson said in a statement.
The startup is only several months removed from announcing a $27 million Series B funding round in February, which attracted investors like private equity firm TZP Group and venture capital firm Crossbeam Venture Partners. Star athletes have also been drawn to WSE's platform; Milwaukee Bucks superstar Giannis Antetokounmpo joined the company's Series B round as a "strategic partner," while other athlete-investors include Cleveland Browns quarterback Baker Mayfield and former Duke University basketball star Jay Williams.
WSE produces sports video content that it publishes on social media platforms such as Snap, TikTok and Facebook, reaching more than 115 million followers globally, according to the company. Its brands—which include BUCKETS, FTBL, and HAYMAKERS—offer sports highlights, commentary and athlete profiles, among other digital content.
The company is far from the only tech firm—from giants Netflix and Snap to startups like Albert—that has slashed staff or slowed hiring in recent months amid increasingly precarious economic conditions. Privately-backed companies have cited a pullback in venture funding behind their need to cut costs, with private investors now also feeling the pain of a stock market that officially fell into bear market territory on Monday.
From Your Site Articles
Related Articles Around the Web
Religion of Sports, the sports media production company co-founded by NFL legends Tom Brady and Michael Strahan, wants to expand its realm of worship beyond athletics with $50 million in new funding.
The Santa Monica-based company announced the Series B on Monday, as well as plans to expand its content beyond sports and into the realms of entertainment, business and music. Shamrock Capital led the funding round and was joined by Elysian Park Ventures (the venture arm of the Los Angeles Dodgers' ownership group) and Cerro Capital.
Co-founded by Brady, Strahan and filmmaker and entrepreneur Gothan Chopra (the son of Deepak Chopra) in 2017, Religion of Sports sprouted from a documentary series of the same name. The company has subsequently produced a number of acclaimed sports documentaries and docuseries, including Emmy-nominated programs like "Man in the Arena: Tom Brady," a deep dive into the career of its co-founder, and "Simone vs. Herself," about Olympic gold medal-winning gymnast Simone Biles.
"Religion of Sports has grown at a pace we could have only dreamed about five years ago," Brady said in a statement. "We have some of the most talented people in the industry, who share the same passion for sports storytelling that has an impact on culture and audiences around the world."
Earlier this year, Brady retired from pro football to focus on business ventures like Religion in Sports and NFT company Autograph, before promptly reversing his decision and announcing he would play in the upcoming NFL season. In April, Autograph partnered with ESPN to sell NFTs based on Brady's "Man in the Arena" docuseries.
Religion of Sports has already bolstered its content offerings with a scripted media division and a content deal with Skydance Media. The new funding—which follows a $10 million Series A round raised in 2020—will support those endeavors as the company continues to expand beyond its traditional non-fiction offerings.
Sports content is playing an increasingly influential role in the contemporary media landscape, with numerous streaming platforms expanding into live sports—one of the biggest ratings draws in a world where most consumers can watch scripted programming on demand at their own convenience.
From Your Site Articles
Related Articles Around the Web
On this week's episode of Office Hours, we're getting a little meta, but for a celebratory reason. It's been a year since I co-founded dot.LA, so we're featuring a conversation I had with my dot.LA co-founder and CEO, Sam Adams.
I couldn't be more proud of this nimble media startup we launched just a couple of months before the pandemic hit and upended us all.

Today, hear about how dot.LA's mission both celebrates and holds accountable the burgeoning Los Angeles tech and startup scene, how DEI is baked into our mission — and why Sam and I, not surprisingly, strongly believe L.A. is the place for entrepreneurs to dig roots.
"Our editorial ethos is — even though as a whole, our mission is meant to be positive and it is meant to help L.A. grow into the next great startup hub globally and catalyze all of this growth — the way that the journalism part of the operation most effectively does that is by not being afraid to point out things that are negative." — Sam Adams
Sam Adams is the co-founder and CEO of dot.LA