Column: Advice to CEOs on Their Upcoming Layoffs – From Someone Who Has Done it Before
Spencer Rascoff
Spencer Rascoff is an entrepreneur and company leader who co-founded Zillow, Hotwire and dot.LA, and who served as Zillow's CEO for a decade. He is currently executive chairman of dot.LA and a board member at Zillow and TripAdvisor. In fall 2019, Spencer was a Visiting Executive Professor at Harvard Business School where he co-taught the "Managing Tech Ventures" course. In 2015, Spencer co-wrote and published his first book, the New York Times' Best Seller "Zillow Talk: Rewriting the Rules of Real Estate." Spencer is the host of "Office Hours," a monthly podcast on dot.LA featuring candid conversations between prominent executives on leadership, diversity and inclusion, and startups.
Mar 18 2020
The second week of October in 2008 was one of the most painful and emotional times of my career. We ushered 50 Zillow employees into an off-site conference room. I was COO then, and we were about to lay them off -- one-quarter of our staff. The Great Recession had hit, and the management team was following our gut and also the advice of our investors at Benchmark Capital and TCV: cut early and cut deep. Extend the runway. Conserve cash. Survive. I knew we had to make a hard decision to ensure Zillow would continue to thrive.
---
It's a scenario CEOs around the world dread but one that is becoming more real as the economic toll from coronavirus spreads. Venture capital firms are again warning their companies to prepare for an extended recessionary period. Leadership teams at companies large and small across the globe are meeting to determine their next moves.
I've led companies through two major recessions. The first was Hotwire after 9/11 in 2001. The second was Zillow in 2008 after the Global Financial Crisis. No matter the cause of the recession, the fundamentals of preparing a business for an extended economic downturn are the same — as are the fundamentals of compassionately handling layoffs.
I expect many companies will lay off between 10-20% of their staff in the coming weeks or months. Some furloughs have already been announced, but the real layoffs are still coming. Companies have been on hiring binges for the past 10 years, and many companies can manage to lay off 10% of employees without a significant impact. But that doesn't mean these companies should lose sight of the very human toll reductions take, and handle layoffs sensitively and with care.
Here is some advice from someone who, unfortunately, has some battle scars on this topic:
Reduce headcount once. There is tremendous damage in cutting headcount little by little -- the steady drip-drip of bad news demoralizes a company beyond saving. Get to your target employment count the first time so that you won't have to do it again. This was what we did at both Zillow and Hotwire. It helped our remaining employees feel secure in their jobs and build camaraderie moving forward. At Zillow, we even had some of the laid off employees return once we started hiring again.
Treat those you're letting go as generously as your business can afford to. I don't just mean with severance, although that's important. But also important is the honesty and dignity with which you treat them. If you can, provide outplacement support, or at a minimum gather a list of the affected employees' Linkedin profiles and send them to your VC firms, asking them to circulate. I've also seen some companies do a good job of posting information about employees they have had to let go (with the employees' permission, of course).
Extend the exercise periods on stock options for affected employees. This is possibly the most significant move you can make for those employees. Most standard stock option plans require an employee to exercise their options 30-90 days after leaving a job. But when the employee does that, they have to pay taxes right away. At Hotwire and Zillow, we extended the period to two years. The laid off employees will appreciate this immensely; but also be sure to tell the remaining employees that you made this concession, as it will win them over too.
Have the "are you in or are you out" conversation, ideally before final layoff decisions have been made. The last thing you want is to lose people who want to be there, and keep people who don't. So while making preparations for layoffs, or immediately after, it makes sense to give people the ability to choose to be laid off. They can get severance, and there is less stigma if they leave during a round of layoffs. At both Zillow and Hotwire, some people opted into the layoffs.
Once the layoffs have been announced, use that first all-hands meeting to lock arms with the remaining employees. Acknowledge how hard and uncertain this time is, and that it's terrible to say goodbye to friends and colleagues. But tell them the truth: That the difficult decision has been made and now together, you will all do the best work of their careers during this period. That someday you will all look back on this as a defining moment in your careers. That eventually this, too, will pass.
Downturns are not all bad news. Great companies can be built during these times, too. Both Zillow and Hotwire thrived due to some of the shifts that happened during and after the last recessions. That's because during periods of great disruption, patterns and behaviors change, allowing disruptors and new entrants to thrive -- and new categories to emerge. This unprecedented time in our history will shift business momentum in different directions. It's hard, uncertain and scary, but there is enormous opportunity.
From Your Site Articles
Related Articles Around the Web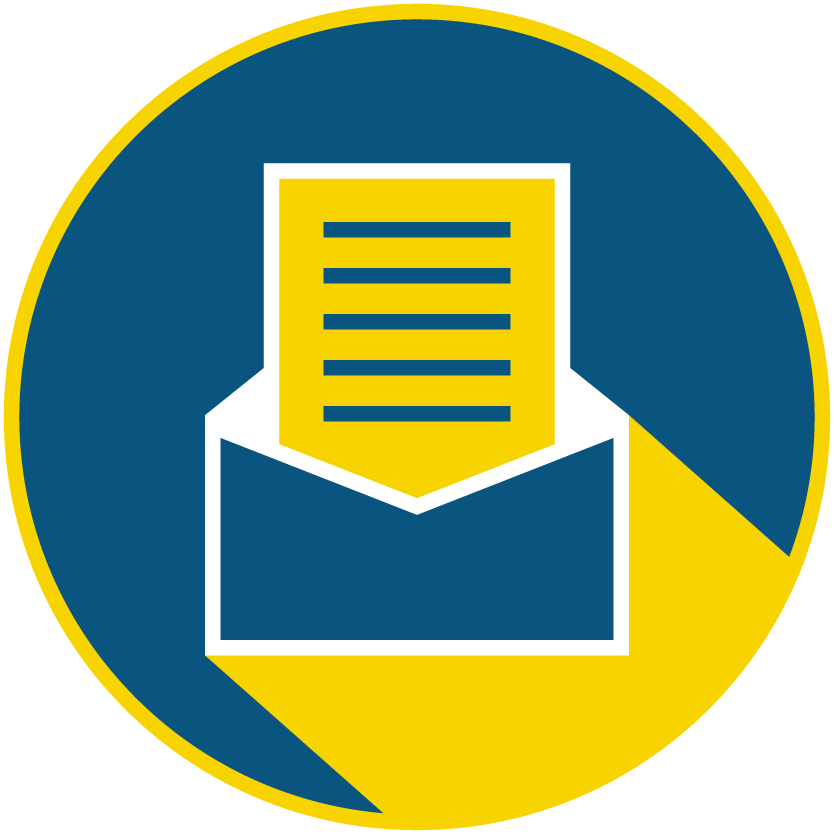 Subscribe to our newsletter to catch every headline.
James Segil and Alex Kazerani are two of L.A.'s most successful tech entrepreneurs, but you've probably never heard of them because for the last 20 years they've been making bets on backend tech infrastructure. Most recently they scored a $36 million fundraise for their latest venture. And now as they look back at their careers, they've opened up their playbook to dot.LA.
Segil and Kazerani are, respectively, the president and chief executive officer of Openpath, a property-tech firm that recently announced a $36 million raise to accelerate its disruption of keycards and bring its touchless-entry technology to more doors, gates, elevators and lobby check-ins — a value proposition made all the more useful in the post-pandemic era. They co-founded Openpath in 2016 along with Chief Technology Officer Rob Peters, Chief Security Officer Samy Kamkar, and Chief Revenue Officer Phil Goldsmith.

<p>Collectively, these five have sold five L.A.-based tech companies since 1998, employed thousands of Angelenos and watched the city's industry transform from Hollywood afterthought to spotlight stealer. </p><p>"When we started in tech in 1996," said Kazerani, who moved to L.A. after graduating from Tufts University the year prior, "we were excited if once a week there was a mention of something-dot-com." Then came Silicon Beach, followed by several behemoths like Facebook, Google and Apple setting up shop. </p><p>In the years since, Segil and Kazerani have been ahead of the curve on several gigantic tech trends. And they've attracted an inner circle of tech entrepreneurs that have helped build one big idea after another. By the time they started Openpath, the founders were able to call on people they trusted from their previous companies for the first 50 hires.</p><p>Segil envisions a future where he and his fellow executives are "going to be investors, advisors, and co-founders" for the next generation of L.A. doers and entrepreneurs. Successful tech startups, after all, often beget more successful tech startups, as employees learn on the frontlines before going on to start their own ventures. Segil likens this motley ecosystem to the "mafia" of tech stars that stemmed from PayPal and other Silicon Valley companies. </p><h3>The Journey</h3><p>When Kazerani moved to L.A. from Boston in 1996, back in the early days of the internet, he founded a web-hosting company, HostPro. This was long before cloud services like AWS and plug-and-play web design software like Squarespace made starting a website a simple, common undertaking. One of HostPro's web-hosting competitors, Geocities – also located in Southern California – would go on to be acquired by Yahoo! in 1999 for $3 billion, right around the peak of the dot-com bubble.</p><p>In 1998, Kazerani and his co-founder Lior Elazary capitalized on the world wide web exuberance and sold HostPro to Micron Electronics, a subsidiary of Micron Technologies, which specializes in semiconductors and today has a market cap above $50 billion. The two joined Micron, where they were tasked with building out its web-hosting division. One appealing target they found, conveniently located in L.A., was called Virtualis. Segil, a recent Harvard Business School graduate who had moved to L.A. when he was three, was its chief operating officer, working alongside CEO Chris Lyman.</p><p>But with the dot-com bubble expanding with no pop in sight, Micron wasn't the only buyer in town.</p><p>"They got a better offer from Allegiance Telecom (for $30M); they didn't sell to us," Kazerani recounted. But "as a result, James and I became friends." </p><p>By 2000, Segil left Allegiance, and Kazerani and Elazary left Micron, along with one of their first HostPro hires, Phil Goldsmith, who'd been Kazerani's college roommate in Somerville. Having ridden the wave of internet fever to entrepreneurial prosperity, the four of them, along with two other founders, bootstrapped their next L.A. tech company, </p><p>KnowledgeBase capitalized on a trend of globalization. The company aimed to help businesses share knowledge with their outsourced call centers, so that, as Segil put it, "people in the Philippines could speak educatedly about the product in Cupertino."</p><p>Again their intuition proved prescient, as KnowledgeBase sold to Talisma in 2005 for an undisclosed amount. One key lesson the founders learned, however, was that for all the work it took to build a startup with a successful exit, the size of the market matters.</p><p>"We'd worked our asses off chasing a small market," Segil said. "There are only so many call centers in the world."</p><p>Even before that realization crystallized, the KnowledgeBase founders were tempted by other potential ventures.</p><p>"Alex has ideas every five minutes," Segil said. </p><p>One such was a voice over internet protocol (VoIP) company, for which they built a prototype before deciding that it'd be best to focus on one idea at a time. This was around the time of Skype's 2003 launch, and well before the emergence of WhatsApp and FaceTime, all of which use VoIP technology.</p><p>Sensing they were onto something, they pitched it to Lyman, who bought it along with Samy Kamkar and named it Fonality. Kamkar stuck around until 2010, and by the time Lyman left in 2011, Fonality was worth nine figures. </p><p>Kamkar is a colorful character who's developed a following of his own and has helped to bolster Openpath's reputation. In 2005, the former high-school dropout-turned-security-guru <a href="https://www.vice.com/en_us/article/wnjwb4/the-myspace-worm-that-changed-the-internet-forever" target="_blank"><u>designed a worm that infected over one million Myspace users.</u></a> Although the impact was benign – infected users' profiles displayed the phrase <a href="https://samy.pl/myspace/" target="_blank"><u>"but most of all, Samy is my hero"</u></a>, and they unknowingly sent Kamkar a friend request – the early social networking site had to temporarily shut down to address the issue.</p><p class="shortcode-media shortcode-media-rebelmouse-image"> <img type="lazy-image" data-runner-src="https://dot.la/media-library/eyJhbGciOiJIUzI1NiIsInR5cCI6IkpXVCJ9.eyJpbWFnZSI6Imh0dHBzOi8vYXNzZXRzLnJibC5tcy8yMzU1NTA2NC9vcmlnaW4uanBnIiwiZXhwaXJlc19hdCI6MTYyODc4ODU5OH0._XHC0IO_lHCB7Py3B4algIoR8dwNAor73z_R-2EDE_w/image.jpg?width=980" id="33646" class="rm-shortcode" data-rm-shortcode-id="df93947b80498d750afc57878a84534f" data-rm-shortcode-name="rebelmouse-image" /> <small class="image-media media-caption" placeholder="Add Photo Caption...">Openpath Chief Security Officer Samy Kamkar</small></p><p>The Openpath chief security officer has written about security vulnerabilities in the <em>Wall Street Journal</em> and commands a significant following.<br/></p><p>"If he tweets about us we get more traffic than from TechCrunch," Kazerani said. </p><p>In 2006, as Kamkar and Lyman kept building Fonality, for which they raised over $20 million, Kazerani, Segil, Goldsmith and Elazary began brainstorming their next idea. They worked out of the Fonality office, which had lent them a conference room and three cubicles. </p><p>"We like changing industries," said Kazerani, reflecting on how he and his team have decided what to pursue next. "We think it's an incredible learning opportunity and exciting endeavor. We like disrupting. And we're trying to be meaningful, if not own the entire category."</p><p>"(When you're ideating) you have to let the river flow, (and) go with it," Segil added. "But there's a moment as an entrepreneur when you have to stop the flow and make a decision." </p><p>Back in the Fonality offices, captivated by the early popularity of YouTube, which had recently launched in 2005, they stopped the flow at the hypothesis that the world of entertainment was moving towards internet-enabled, on-demand viewing.</p><p>"We bet the entire entertainment infrastructure would switch to IP (internet protocol), so we deployed data centers in 70 locations and 40 countries," Kazerani said. These data centers became the backbone of EdgeCast, which helped to manage data traffic scurrying around between content distributors and the users who wanted to watch at the click of a mouse. Elazary could only work part-time while he pursued a graduate degree, so he brought in Rob Peters, who'd completed a triple-major at CalTech when he was 16, and was eventually made EdgeCast CTO.</p><p>Validating their vision that internet video was the next big thing, EdgeCast would go on to carry over 5% of all internet traffic, with clients like Disney, Pinterest, Tumblr and Twitter.</p><p>"When we started we had little clients; Pinterest, Tumblr and Twitter were small. As they grew, we grew," Kazerani said. EdgeCast eventually expanded to 400 engineers and was acquired by Verizon in 2013 for $400 million. </p><p>It was while working at Verizon, following that acquisition, that Kazerani, Segil and Peters confronted the problem they would ultimately aim to solve with Openpath: they were laden with keycards. </p><p>"When we look at what we want to do next," Kazerani said, "we look at industries that require disruption and we look at a pain point that we have felt...That's how we started Openpath: we actually suffered through it."</p><h3>Lessons Learned</h3><p>Looking back, Segil and Kazerani believe founders must put skin in the game to earn their keep and build an environment of equality. It's not enough to simply be there from the beginning; the effort and investment must be sustained. They also say building teams with complementary skills is a big help.</p><p>"When you divide and conquer, you can each excel as opposed to compete (with each other)", said Kazerani. </p><p>They also counsel building a culture of trust in which people are willing to share and listen to each other's constructive criticism – and where people have good reason to know that it is coming to them in good faith. One-third of Openpath's office space is meant for people to hang out and do things together, they said, and long tables allow the team to eat lunch together like a family. </p><p>"They take the business seriously, but they don't take themselves too seriously," said Kieran Hannon, Openpath's chief marketing officer. </p><p>Despite their repeated entrepreneurial success, Kazerani says startups aren't easy.</p><p>"Don't start a company," he advises, "unless you can't sleep well because you have to do the idea, and you're scared that somebody else will do it, and you're up for the grind."</p><p>It helps, of course, to have a team to grind alongside you. </p><p>"I don't think I'd want to do it solo," reflected Segil. "One reason I've enjoyed it is doing it with people you really like. It makes life a lot more fun."</p>
From Your Site Articles
Related Articles Around the Web
<ul class="ee-ul"> <li>Omaze Raised $30M to Expand its Celebrity-Driven Charity Fundraising Platform</li><li><span></span>MuckerLab Accelerator Application is Live</li></ul>
MuckerLab Accelerator Application is Live
<img lazy-loadable="true" src="https://dot.la/media-library/eyJhbGciOiJIUzI1NiIsInR5cCI6IkpXVCJ9.eyJpbWFnZSI6Imh0dHBzOi8vYXNzZXRzLnJibC5tcy8yMzU1Njk3MC9vcmlnaW4uanBnIiwiZXhwaXJlc19hdCI6MTYzOTIwOTY1M30.q5CLNzwJhhpLOuAZ9JvmsZB34bKBHgkRf7zlSuwlt_A/image.jpg?width=980" id="c55ab" class="rm-shortcode" data-rm-shortcode-id="f53ff4b7d0885d546ebd43928e9ef338" data-rm-shortcode-name="rebelmouse-image" /><p>Santa Monica's Mucker Capital, which focuses on investing in high-growth startups based outside of Silicon Valley, is looking for startups to join its <a href="https://www.mucker.com/muckerlab-accelerator/" target="_blank">MuckerLab</a> accelerator.</p><p>The program partners with 12 to 15 companies each year, working one-on-one with founders on a weekly basis providing hands-on support. Mucker invests between $100k to $200k with follow-on capital available. Founders do not have to be in Los Angeles and can work remotely. <br></p><p>Since its inception a decade ago, MuckerLab portfolio companies have gone on to raise more than $5 billion in outside funding since graduating. Standouts include Honey (raised $39M and later acquired by PayPal for $4B), ServiceTitan (raised a total $400M to date), and Emailage (raised $15M and later acquired by LexisNexis for $500M). </p><p>Applications are reviewed year-round, but the next set of applications is due <a target="_blank">September 25 and applicants are encouraged to apply early.</a></p>
Omaze Sells Celebrity Meet-and-Greets for Charity. It Raised $30M
<img lazy-loadable="true" src="https://dot.la/media-library/eyJhbGciOiJIUzI1NiIsInR5cCI6IkpXVCJ9.eyJpbWFnZSI6Imh0dHBzOi8vYXNzZXRzLnJibC5tcy8yMzU1NjgyOC9vcmlnaW4uanBnIiwiZXhwaXJlc19hdCI6MTYxMzg4ODMwMn0.GHBJQRga4umu_i-bBAY32Xl9-LyEU-U24Hclygr0g-4/image.jpg?width=980" id="66656" class="rm-shortcode" data-rm-shortcode-id="4f973b5fa6c6e82411eb1ecb922ef99f" data-rm-shortcode-name="rebelmouse-image" />Omaze Logo<p>Omaze, the online platform selling celebrity meet-and-greets, trips and prizes for charity, closed a $30 million Series B round by FirstMark Capital. </p><p>Founded in 2012, Omaze allows users to enter to win experiences with celebrities like Michelle Obama and Oprah, and prizes like a custom tiny home or a Lamborghini blessed and signed by Pope Francis. </p><p>The Culver City-based company works with the Charities Aid Foundation America to distribute funds and says it's raised over $130 million for over 350 charities. In two years, the company says, it has grown its revenue by 500%.</p><p>"We're grateful to close this round during a challenging year and fundraising environment," co-founder and CEO Matt Pohlson said in announcing the news Thursday. "These funds come at a critical inflection point for the company."</p><p>The raise follows a $12 million Series A round in 2018. With the funding, Omaze will continue to invest and scale its home and car categories. It'll also accelerate plans to expand internationally, beginning in Western Europe and Asia. </p><p>The announcement also includes two new board members, Celtics lead owner and co-founder of Causeway Media Partners Wyc Grousbeck and Penni Thow, former executive VP at SB Projects and the founder and CEO of Copper.<br></p><p>Additional investors of the funding round include Causeway Media Partners, BDMI, Tusk Ventures, Inherent Group, Gaingels, Penni Thow's Copper and talent manager Guy Oseary.</p>

Related Articles Around the Web