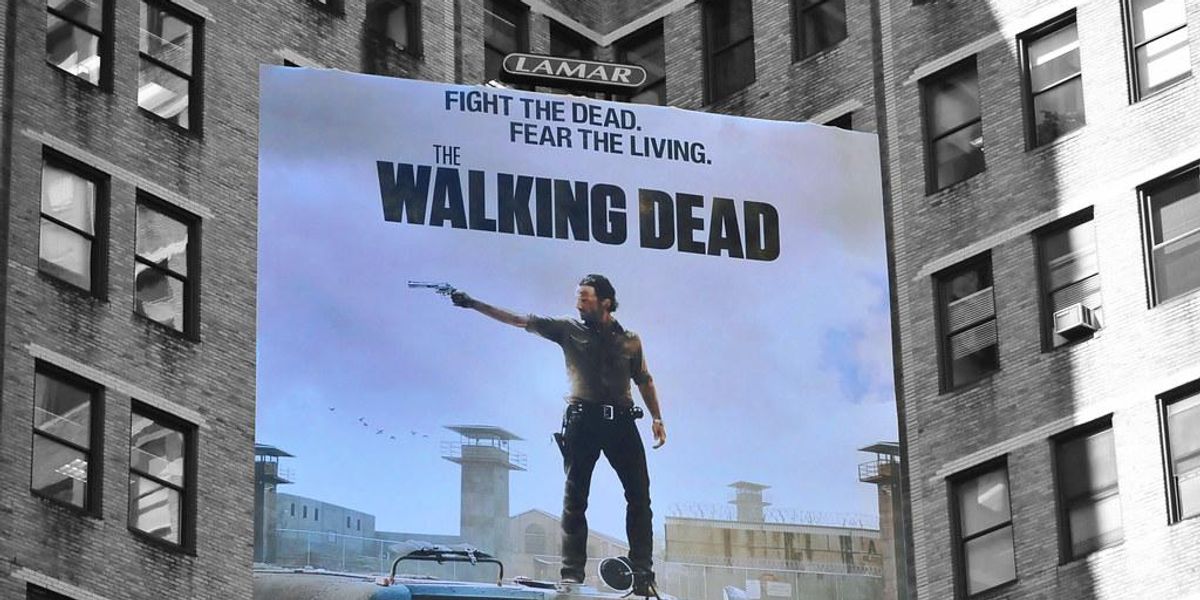 This is the web version of dot.LA's daily newsletter. Sign up to get the latest news on Southern California's tech, startup and venture capital scene.
In a memo sent to staff on Tuesday, AMC Networks chief James Dolan warned that "large-scale layoffs" were likely coming to the company soon. Dolan, the CEO of AMC's parent company – MSG Entertainment – cited the loss of cable subscriber revenue, due to cord-cutting, as the primary issue facing the company, which prompted the need to downscale. Apparently, AMC executives had hoped that an increase in streaming subscription revenue would offset the company's losses on the cable TV side, but this didn't quite work out as planned. "We are primarily a content company," Dolan explains in the memo, "and the mechanisms for the monetization of content are in disarray."
---
AMC also announced that its current CEO, Christina Spade, will step down from the position after just three months on the job. She had joined AMC from ViacomCBS in January 2021 as CFO, and transitioned into the CEO role just 10 months later. Spade will receive her severance benefits, indicating that she was terminated without cause, or resigned for "good reason." The company's stock dropped 6% on Tuesday following the dual announcements.
AMC Networks controls a number of legacy cable channels – including the flagship AMC (formerly American Movie Classics), BBC America (which it co-owns with BBC Studios), IFC, SundanceTV, and WEtv – along with distributors IFC and RLJE Films, and an in-house production wing, AMC Studios. But rather than pushing fans of all its content to a single streaming destination, AMC has opted to split its original shows and films among a number of smaller, niche platforms.
These include AMC+, which features a library of classic AMC network content along with early debuts of new shows and originals; Acorn TV, which brings British and European content to US viewers; the horror-centric Shudder service; indie film-focused Sundance Now; ALLBLK, featuring a line-up of original content aimed at African-American audiences; and HIDIVE, which streams anime shows and films. These services are available as standalone apps, but can also be accessed via platforms like Roku and Amazon's Prime Video Channels.
Because these smaller services have lower monthly subscription rates than mega-streamers like Netflix, Hulu, and HBO Max, AMC doesn't have to produce the massive torrent of new content that's expected of its high-profile rivals, and likewise doesn't need to demonstrate a comparable level of epic growth to keep investors happy.
Back in May, during a media and communications conference, interim CEO Matt Blank noted that the specifics of AMC's business allowed them to pursue a "very deliberate" growth strategy, with a specific focus on the "target audiences that we serve" as a way of controlling costs. Blank noted that AMC originals cost less than $1 million per hour to produce; by point of comparison, a Season 4 episode of Netflix's "Stranger Things" cost an extimated $30 million per episode. Even taking into account their 75 to 90-minute runtimes, that's a considerable upgrade.
The more limited, bespoke streaming strategy has paid off a few times in the recent past. Earlier this month, the series finale of the company's flagship series – the horror-drama "The Walking Dead" – boosted the AMC+ service to its most-viewed day since its launch in October 2020. The finale was viewed by around 3.1 million total viewers, up about 36% from the previous week's episode. A new series adaptation of Anne Rice's horror novel "Interview with the Vampire" was also a hit with critics and audiences alike, and has been renewed for a second season.
In its most recent earnings call in early November, AMC announced that it had hit 11.1 million subscribers in September, up from 10.8 million at the end of June. At the time, CEO Spade predicted that the company would hit 12 million subs across all its niche services by the end of the year. That's just not enough to make up for the devastating loss of advertising revenue on AMC's cable networks. During the same earnings call, Spade announced a 10% drop in US ad revenue in the third quarter, which came in at around $180 million.
Though AMC faced some company-specific challenges – including softer linear ratings, and fewer original hours of content – this was largely once again due to the cratering of the digital and broadcast ad markets, which has been impacting a number of media and digital brands and triggered layoffs across the tech and entertainment industries in recent months.
In a townhall on Tuesday with Disney employees, returning CEO Bob Iger offered a similar message, continuing the hiring freeze instigated by his predecessor Bob Chapek, and vowing to focus on Disney+'s profitability rather than pure subscriber growth. In recent memory, only Fox Corp. managed to survive a challenging advertising market unscathed, largely due to a surge in political advertising ahead of the midterms. - Lon Harris