kevin mayer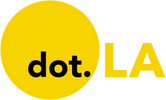 Get in the KNOW
on LA Startups & Tech
X
kevin mayer
The women-focused media company run by Reese Witherspoon, Hello Sunshine, is being sold to former Disney executives Kevin Mayer and Tom Staggs' media startup. Terms of the deal weren't disclosed but according to the Wall Street Journal, it's
valued at $900 million
.
Mayer and Staggs' yet-to-be-named company is backed by investment capital group Blackstone. The acquisition is the first by the new company, which hopes to use Hello Sunshine to establish itself as an independent, creator-friendly media company.
Launched in 2016, Hello Sunshine produces series for Apple, Hulu, HBO and Amazon. It's best known for "Big Little Lies," "Little Fires Everywhere," and "The Morning Show," but it also creates a host of unscripted shows, and is in production with several films including an adaption of the novel 'Where the Crawdads Sing,' one of Reese's Book Club picks.
Witherspoon and Hello Sunshine's CEO Sarah Harden and its senior management will continue to oversee day-to-day operations. Witherspoon and Harden will also join the company's board.
The cash shelled out for the five-year-old company speaks to the soaring value of high-end content as streamers compete to fill their bottomless libraries. Media companies have increasingly foregone licensing out their productions in lieu of retaining them for their owned-and-operated streaming platforms. That could create an opportunity for an independent studio with no ties to a specific streamer.
Fellow star-driven independent production studio, LeBron James' SpringHill Company, has also been rumored to be exploring a sale. Earlier this year Amazon acquired MGM Studios for $8.45 billion to fill the pipes of its Amazon Prime Video.
"This is a unique time in our world where the intersection of art, commerce and media makes it possible for these creators to tell their stories and Hello Sunshine is here to put a spotlight on their amazing creations," Witherspoon said in announcing the deal.
From Your Site Articles
Related Articles Around the Web
The Trump administration's deadline for ByteDance to close a deal in the U.S. is around the corner and TikTok says it hasn't gotten an update in weeks.
The Committee on Foreign Investment in the United States (CFIUS) had set November 12 as the last date to close a business deal, but it didn't specify what would happen if things fell through.
That's what led TikTok to file a petition in the Court of Appeals for the D.C. Circuit on Tuesday. They're calling for a review of CFIUS and a 30-day extension on the deadline.
"With the November 12 CFIUS deadline imminent and without an extension in hand, we have no choice but to file a petition in court to defend our rights and those of our more than 1,500 employees in the US," TikTok told the Associated Press in a written statement.
In September, Beijing-based ByteDance announced it would sell part of its business to Walmart and Oracle, a plan Trump approved. His administration calls TikTok a national security threat, accusing the video platform of sharing user data with the Chinese Communist government, which the company denies.
The move could buy the Chinese company time as Trump is set to leave office early next year. An advisor to president-elect Joe Biden told CNBC it was "too early to say" Biden's thoughts on the social media app.
Meanwhile, TikTok's former CEO Kevin Mayer, who left amid sustained pressure from the Trump administration, has joined Len Blavatnik's investment firm Access Industries as a senior advisor.
His role will place him at the center of media and entertainment deals — Access has stakes in giants like Warner Music Group, audio streaming service Deezer and DAZN, a sports streaming service. Mayer, a former Disney executive, left TikTok after just under three months on the job.
"I look forward to helping Access build on the success of its leading media and entertainment businesses as a key component of my future endeavors," Mayer said in a statement announcing the news.
Attorneys representing a TikTok employee asked a federal judge late Thursday to hit pause on the viral video app's ban while his lawsuit against President Donald Trump is heard.
The motion stems from a federal lawsuit filed by U.S.-based TikTok technical program manager Patrick S. Ryan in the U.S. District Court of the Northern District of California last month, after Trump issued an executive order banning any "transactions" with the popular social media app over national security concerns.
"(Ryan) and other U.S. employees of TikTok are in imminent danger of losing their livelihood through governmental action that has no basis in fact, was politically driven, and afforded (Ryan) no procedural protections," the filing for the injunction states.
Trump's August 6 order put a 45-day clock on a ban of the popular social media app, owned by China-based ByteDance Ltd. The Administration has pushed for ByteDance to sell TikTok to a U.S.-based company over national security concerns that it is sharing data with the Communist government.
In his lawsuit, Ryan accuses Trump of violating his Constitutional rights and defaming and disgracing U.S.-based TikTok Inc. employees by painting them as working for the Chinese Communist Party. While Ryan's lawsuit was filed the same day as TikTok's own separate federal suit against the president, the Culver City-based company has yet to file a request for a preliminary injunction.
The executive order's ban on unspecified "transactions" technically prevents TikTok Inc. from paying its 1,500 U.S.-based employees their wages and salaries when it takes effect on Sept. 21, the lawsuit states. The U.S. Department of Commerce doesn't need to define the term transaction until the day the order takes effect, making it unclear if it will ultimately exempt wages and salaries for employees.
"The 1,500 TikTok employees working in the U.S. and their families will not be able to pay their rent or mortgages, or pay for food, medical treatments, and other essentials of life," Thursday's court filing states. "The executive order has offered no evidence that TikTok has breached national security interests, is capable of breaching national security interests or is about to breach national security interests."
Many of the 1,500 employees are new, as TikTok expanded from 300 employees a year ago to five times that number today. The order also jeopardizes the immigrant visas of employees in the U.S. on H1B visas that require an employer to sponsor them, the lawsuit alleges.
The lawsuit is believed to be the first time an employee has sued the president over an executive order, according to Alexander Urbelis, partner at Blackstone Law Group LLP, which filed the request for a preliminary injunction.
Thursday's filing argues that the executive order should be voided because it is speculative about the national security concerns and vague in such a way that it's impossible for anyone to know what can or cannot be done.
Trump's executive order states any effort to violate the order is prohibited and deemed a "conspiracy," but does not elaborate further.
"We don't know what kind of actions are actually prohibited," Urbelis said. The language "can have a chilling effect on people going to work and doing their jobs because it could arguably make doing someone's job and getting paid for it into a criminal conspiracy."
The penalties for such a violation are not trivial. A violator can be fined up to $1 million or up to 20 years in prison. The filing also raises equal protection concerns: That TikTok employees are being treated differently simply because they work for "what's perceived to be a Chinese company," Urbelis said.
Moreover, the filing argues that because the law's language is imprecise, its enforcement can be arbitrary or discriminatory.
"You can essentially pick and choose to whom the law will apply," Urbelis said. "You can say it applies to this party, but not that party, or people who work for a Chinese or Russian company. (But) the law has to apply equally to all persons, it should not be arbitrary."
Trump issued a second executive order on Aug. 14 giving ByteDance 90 days to divest itself of its U.S. TikTok operations. Trump has said he supports the potential acquisition of TikTok by Oracle, though ByteDance has reportedly been in talks with multiple interested suitors, including Microsoft and Walmart vying for the purchase. Amid those talks, TikTok CEO Kevin Mayer resigned last week.
__
Do you have a story that needs to be told? My DMs are open on Twitter @latams. You can also email me at tami(at)dot.la, or ask for my contact on Signal, for more secure and private communications.