hello sunshine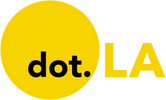 Get in the KNOW
on LA Startups & Tech
X
hello sunshine
Image courtesy of Liz Jenkins
On this episode of Office Hours, Hello Sunshine Chief Operating Office Liz Jenkins joins the show to talk about how she aims to disrupt the way storytelling is produced, in Hollywood and beyond.

Hello Sunshine is a media brand and content company founded by actress Reese Witherspoon that highlights female authorship and storytelling across all its platforms, putting women and girls at the center of each narrative. Jenkins joined the company as its CFO in 2018, overseeing its finances and growth as a business. She oversees Hello Sunshine's scripted, unscripted content and its kids and animation studios, along with its book club.
Jenkins sees Hello Sunshine as a new media company amid an industry dominated by massive legacy companies, rethinking the way content studios have worked in the past, and changing the way women's stories are produced within the industry.

"I think one of the things that has taken the industry a long time to catch up with, frankly, the innovation that's been driven by technology companies, has been the fact that these legacy companies have massive legacy businesses – ie. cable networks that generate billions of dollars of cash," she says. "It's the innovator's dilemma, effectively, right?"

By contrast, she says, Hello Sunshine started from "a blank piece of paper" and a mission to bring "content, commerce and community" to a mission-driven storytelling brand.

"When we talk about commerce, we don't just mean selling things to people," Jenkins adds. "We mean really engaging with the users and our audience on a really deep level."

Jenkins' experience in technology and business, as head of strategic ventures for Sony PlayStation, and senior VP of corporate development and strategy at Media Rights Capital, have served her well in her role at Hello Sunshine.

"I do have that really kind of entrepreneurial business and building mindset that one would always say exists in the Bay Area," she says. "But I think it's very much the same in the entertainment business, right? Every film is a startup, new business, you're bringing together like a couple 100 people who never worked together before–potentially a couple of them have–to build something overnight."

Jenkins also discussed the ways Hollywood has been shifting in recent years to reflect a greater diversity of storytelling and talent both in front of and behind the camera. She says she's seen progress in the greater efforts to include more women and people of different backgrounds has had an impact on the larger culture.

"We don't have to rewind the clock back very far to see a really different space that we were in," Jenkin says. "And I think that if anything, the last few years have proven to us that even the most sacred and long-standing institutions are fragile – right? – And require a lot of vigilance to protect."

Still she sees there's still a lot of work to be done, especially in creating the kinds of pipelines to attract talent and to sustain the number of decision-makers who will focus on telling more inclusive stories.

"It requires a real commitment to excellence and authenticity," she says. In order to sustain the kind of changes that have reshaped Hollywood in the past several years, "you can't be complacent."

Jenkins also talks about how Hello Sunshine chooses the streaming partners it works with on their shows, based in part on their audiences, their interests and the amount of marketing their willing to put into a project. She also talks about how young viewers, readers and listeners are changing the way media is being produced.
Want to hear more episodes? Subscribe to Office Hours on Stitcher, Apple Podcasts, Spotify, iHeart Radio or wherever you get your podcasts.
dot.LA Engagement Fellow Joshua Letona contributed to this post.
From Your Site Articles
Related Articles Around the Web
The women-focused media company run by Reese Witherspoon, Hello Sunshine, is being sold to former Disney executives Kevin Mayer and Tom Staggs' media startup. Terms of the deal weren't disclosed but according to the Wall Street Journal, it's
valued at $900 million
.
Mayer and Staggs' yet-to-be-named company is backed by investment capital group Blackstone. The acquisition is the first by the new company, which hopes to use Hello Sunshine to establish itself as an independent, creator-friendly media company.
Launched in 2016, Hello Sunshine produces series for Apple, Hulu, HBO and Amazon. It's best known for "Big Little Lies," "Little Fires Everywhere," and "The Morning Show," but it also creates a host of unscripted shows, and is in production with several films including an adaption of the novel 'Where the Crawdads Sing,' one of Reese's Book Club picks.
Witherspoon and Hello Sunshine's CEO Sarah Harden and its senior management will continue to oversee day-to-day operations. Witherspoon and Harden will also join the company's board.
The cash shelled out for the five-year-old company speaks to the soaring value of high-end content as streamers compete to fill their bottomless libraries. Media companies have increasingly foregone licensing out their productions in lieu of retaining them for their owned-and-operated streaming platforms. That could create an opportunity for an independent studio with no ties to a specific streamer.
Fellow star-driven independent production studio, LeBron James' SpringHill Company, has also been rumored to be exploring a sale. Earlier this year Amazon acquired MGM Studios for $8.45 billion to fill the pipes of its Amazon Prime Video.
"This is a unique time in our world where the intersection of art, commerce and media makes it possible for these creators to tell their stories and Hello Sunshine is here to put a spotlight on their amazing creations," Witherspoon said in announcing the deal.
From Your Site Articles
Related Articles Around the Web
After years of work and continuous learning, 2020 was our year to launch our namesake findSisterhood, an online platform that creates safe spaces and connects people across socioeconomics.
The idea for this new app was inspired by one product we launched a year ago that allowed women to talk anonymously to each other. We created a safe space where thousands of women got their questions answered around sex, relationships and also abuse and mental health issues. Women left abusive relationships and reported sexual assault. But the sensitive conversations triggered difficult emotions for others. My co-founder Stephan Hagemann and I knew we needed to find the balance between creating a safe space for those conversations without hurting others. So we built a social network that could filter out unwanted discussions and be uplifting.
We spent the last two years analyzing data, testing various features, and talking to users in many different countries from diverse backgrounds to start solving the problem of how to create empathy online and to connect people through kindness and allow for safe conversations. At our peak, our beta app had users in 38 countries and over 1,500 cities.
Things were looking great. We started by hiring a fantastic UX/UI team, new look, logo, color. We had plans for a new website with blogs, integrated podcasts, a store for our merchandise, events, and so on.
The kick-off event, a dinner party, hosted by our investor Sarah Harden, CEO of Hello Sunshine, at the Beverly Hills Club All Bright, was scheduled for the end of March. Getting everyone in Hollywood excited about our upcoming launch, raise funds, but also recruit ambassadors that would support our launch. We created partnerships with the most prestigious talent agencies in L.A. and had a pipeline of exciting announcements and events around our big reveal planned.
And then COVID-19 happened.
We had to cancel all our events, including our fundraising dinner. Our timeline got turned upside down, and there was a decision to be made. Do we keep going as planned? Or, do we make sure to do whatever possible to use whatever technology we already have, to help people despite the cost and pivot in the midst of a crisis?
I saw the deep mental health and economic crisis on top of this pandemic unfolding and realized we were sitting on technology that could save lives right now.
The trigger warning that we had built for findSisterhood does precisely what we need right now, filter out content that affects our mental health, and allows for safe conversations during social distancing.
After working 20 hours a day, seven days a week as an entire team, we were able to build a COVID-19 trigger warning and filter system.
I had to make some tough calls after long conversations with my co-founder. We decided to forgo the big splash and release whatever we were able to build within the next three weeks. It was a big move for a two-year old startup that saw this project as the face and core of our company. There was money that was lost. Stephan and I took over the remaining UX, and UI design works ourselves to reduce cash burn. We did everything humanly possible to get this app out the door as fast as we could. I built our new website myself at 3 AM on the morning of our launch and emailed back and forth with Apple all week to get this app released in the App Store. And let's not get me started on doing this while homeschooling two small kids at home, I have never been more exhausted in my entire life.
It is not at all what I had envisioned. It's not perfect. I spent the last two years of my life researching kindness and empathy, behavioral patterns, talking to experts, interviewing users, testing all over the world. And what it has come down to was our app that still has many of the features missing, and after all of this work, we launched yet another of what is known in the startup world as minimum viable product.
But this is the job we signed up for as founders. And as I told our investors, if we can even save one life by creating a space that allows people to cancel out the noise and anxiety and help endure the collective grief we are all feeling, it was worth the last two years of my life.
From Your Site Articles
Related Articles Around the Web