Things are moving rapidly these days in startupland, particularly in the suddenly crowded red-hot audio space.

Just six months ago, Betty Labs pivoted for a third time – from sports gambling to live audio – and the third time proved to be the charm, as Spotify announced Tuesday it was buying the Los Angeles company for an undisclosed sum.
Betty Labs' Locker Room app is often likened to a sports version of Clubhouse, the much-hyped live audio app that has hosted conversations with the likes of Elon Musk and Bill Gates. But Betty Labs co-founder and CEO, Howard Akumiah, says he actually first saw the appeal of audio conversations after he realized users were more interested in talking to each other than wagering on games.

"The major thing we learned building products around sports betting is that the most important thing you can do for sports fans is facilitate communication between them," Akumiah told dot.LA in a wide-ranging interview before the sale was announced.
Still, he does not deny Clubhouse, which recently raised new funding led by Andreeson Horowitz at an eye-popping $1 billion valuation, has been helpful.

"We're building a product in a hot market," Akumiah said.
He admits people being cooped up inside all day unable to go to sports bars — much less games themselves — has also been beneficial, but he does not think Locker Room's appeal will diminish when life returns to normal.

"People want to talk regardless of whether it is pandemic or post pandemic," Akumiah said. "I think that will continue to be true."
Akumiah started Betty Labs in San Francisco in 2018, when he was still a product manager at Pinterest, as a way to make sports wagering more accessible to a wider audience, hence the name Betty Labs.
"Betty was a personified sportsbook," Akumiah said. "The idea was that you could text this number and Betty would text you back to make bets that were related to what was happening in the game that you were watching live."
Akumiah, who was the one texting people back, soon started getting more action than he could handle.
"I went from hacking this fun thing during the NBA playoffs to basically being an illegal bookie with 500 people on my book," Akumiah remembers. "So I quit my job, shut the product down and I raised a little bit of money to start exploring what was possible."
Akumiah moved to Los Angeles and began hiring.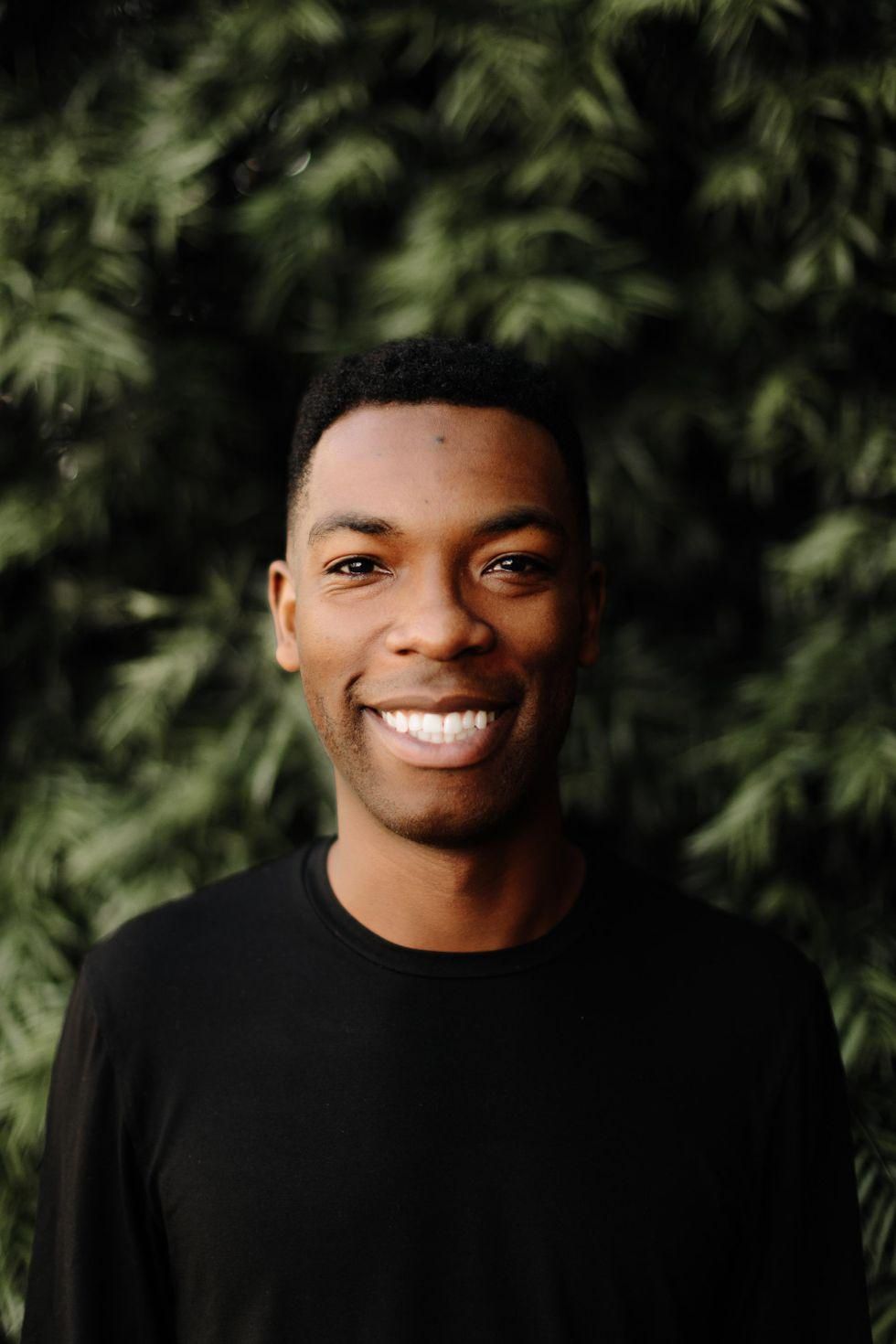 Betty Labs co-founder and CEO Howard Akumiah
"I moved to L.A. to get closer to the people who would ultimately use the products that we built," Akumiah said. "When I was talking to people about what I was wanting to build in San Francisco, I was met with a lot of confusion."
Betty Labs launched an app called Sideline in 2019, which offered live in-game predictions for sports betting. The predictions aspect did not take off but the social features did.
"People were coming to the Sideline app to talk to other fans about games that they were watching on television," Akumiah said. "If we wanted to take it to the next level, we needed to add audio because we needed to create a medium that is endemic to sports like sports talk radio and podcasting," Akumiah said.
The company raised a $9.3 million seed round last October, with backing from Precursor Ventures, Chapter One Ventures, Maveron, Amazon Alexa Fund, Lightspeed Venture Partners, MaC Venture Capital, and M13. NBA stars Kevin Durant, Andre Iguodala, Baron Davis also participated in the round.
The same month, Betty Labs released Locker Room so users could talk to each before, during or after games. And in this case, talking is what users really wanted to do, a throwback to a time before online chatting, texting or e-mailing.
"I think of the growth in audio not from the consumption side, but actually from the creation side," Akumiah said. "The average person is realizing that they don't have to prepare any materials. They don't have to convert their thoughts to type. They don't have to create a video. They can just begin speaking what's on their mind."
It's not just fans talking to each other. Andre Iguodala and Indiana Pacers center Myles Turner have hosted live Q&As. Mark Stein, the well-sourced New York Times NBA writer, signed a deal with Locker Room last month.
"Instead of doing a podcast, he's going to do regular rooms on Locker Room where answers people's questions about the league and shares his insights," Akumiah said.
Spotify's acquisition is not only a large shift for Betty Labs, but also for the Swedish audio giant. It's Spotify's first major foray into live audio. Interestingly, the company said it plans to soon expand Locker Room well beyond sports to offer conversations focused on music and cultural programming.
"Creators and fans have been asking for live formats on Spotify, and we're excited that soon, we'll make them available to hundreds of millions of listeners and millions of creators on our platform," Gustav Söderström, Spotify's Chief Research & Development Officer said in a statement.
Akumiah added this is an email Tuesday: "Joining Spotify unlocks the ability to grow quickly and deliver that same platform and experience to other communities of passionate fans, whether they want to talk about music, culture or sports."
Spotify is not alone trying to take on Clubhouse. Twitter recently launched a live audio feature, Spaces, and Facebook is reportedly at work on a similar function.