harassment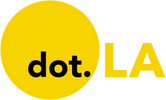 Get in the KNOW
on LA Startups & Tech
X
harassment
TikTok's algorithm pushes misogynistic content to young men, according to a new report.
An investigation by the Observer found that the video-sharing app, which has its headquarters in Culver City, spreads extreme, anti-women videos. Creating a new account posing as an 18-year-old, the Observer found that after users watched videos aimed at men that included discussions of male emotions and podcasts hosted by men, TikTok's algorithm began suggesting increasingly misogynistic content.
Many videos featured Andrew Tate, a kickboxer turned internet star who has been criticized for misogynistic content. Some of Tate's videos blamed feminism for men's misery, claimed men have no power and praised his girlfriend for being "well trained."
Tate's videos have been under debate since comedy duo Cody Ko and Noel Miller discussed the controversial social media figure on their podcast. Many of the podcast's fans expressed disappointment in the duo's choice to provide Tate with a platform without disavowing his views. A new TikTok trend urges people to see if people they know follow Tate on Instagram. Other popular social media stars, such as Hasan Piker (known as HasanAbi), have supported the discussion.
The Observer also found that TikTok recommended content from right-wing psychologist Jordan Peterson and men's rights activists. It also promoted anti-mask videos.
TikTok is not the only social media platform that has been found to promote misogynistic content to some users. Instagram came under fire for users attacking female influencers and Twitter hosted anti-Amber Heard content during her defamation trial against her ex-husband, Johnny Depp.
Earlier this year, TikTok updated its community guidelines to better protect its users and clarified that videos featuring misogyny and other hateful ideologies would not be promoted on its "for you" page.
"Misogyny and other hateful ideologies and behaviors are not tolerated on TikTok, and we are working to review this content and take action against violations of our guidelines," a TikTok spokesperson said. "We continually look to strengthen our policies and enforcement strategies, including adding more safeguards to our recommendation system."
TikTok's algorithm has come under scrutiny even as more social media platforms try to imitate it. A recent report found it can quickly spread harmful ideologies, such as white supremacy. Currently, the company faces a lawsuit alleging its algorithm directs dangerous videos to children. The company's content moderators—who review potentially misogynistic content—have also spoken out against unfair working conditions.
From Your Site Articles
Related Articles Around the Web
This is the web version of dot.LA's daily newsletter. Sign up to get the latest news on Southern California's tech, startup and venture capital scene.
A significant bump in inflation and overall concerns about a coming recession have Americans spending less on just about everything. Last week, we talked about the impact the Great Belt Tightening has had on the streaming industry, but it's also creating headaches for video game manufacturers and publishers. According to the market research firm NPD, overall US consumer spending on video games and related products fell by $1.78 billion in the second quarter of this year, a 13% drop compared to the same period last year.
Sony's software business plummeted by 26% in Q2 vs. 2021, which the company blamed on both a lack of new releases and Americans simply spending less time playing video games than they did a year ago. Microsoft likewise reported that its hardware sales slumped by 11% year-over-year in Q2, along a 6% dive in Xbox content and a 7% decline in overall gaming revenue. (Nintendo won't publish its Q2 numbers until next week, but it's expected to sell slightly fewer Switch consoles than it did last year.)
A report from Ampere Analysis forecasts the entire gaming industry could shrink as much as 1.2% in 2022, down about $188 billion globally. Recession fears, supply chain problems and inflation woes certainly played a role in this, but it's also notable that the industry is coming off of two years of significant growth, as a lot more people stayed indoors and spent more money on home entertainment. Nielsen reported that 82% of global consumers either played video games or watched video game-related content during COVID lockdowns.
Some of this massive growth was always going to prove unsustainable. Once it was safer (or at least presumed safer) to re-enter the world, some of those console dollars were going to back to restaurants, movie theaters, Dave & Busters, laser tag and whatever else people do when they actually go out places.
But that didn't stop a lot of companies from expanding over the last few years, only to now find themselves overextended. Game developers Niantic and Unity have both started cancelling projects and laying off staff to control costs and other companies – including Electronic Arts, Meta, Microsoft and Nvidia – have frozen or downscaled their hiring plans.
And though 2022 opened with the arrival of a string of hotly-anticipated new games – including "Elden Ring" and "Horizon Forbidden West" – pandemic-era delays have impacted the remainder of the year's release calendar, creating something of a drought of must-have new titles.
Still, it's probably too soon to entirely lose hope and gaming has proved largely resilient over the past decade or so. Microsoft and Sony both seem to feel that their hardware and supply chain issues are behind them and 2023 should the return of a stacked new release calendar.
Los Angeles-based publisher Riot Games shows no signs of slowing down, despite the wider industry trends. (The company announced today that its latest "League of Legends" spinoff – the 2D fighting game "Project L" – will be free to play, with only "respectful monetization.") As well, Activision Blizzard reported lower year-over-year earnings and revenue for the second quarter this week, but nonetheless expanded its work force, converting close to 1,100 temporary and contingent employees into full-time workers. The company also acquired "Spellbreak" studio Proletariat and the artificial intelligence company Peltarion over the past quarter, integrating in a number of new staffers from those teams.
While blaming its underwhelming Q2 performance on lower engagement from "Call of Duty" and "World of Warcraft" fans, the company looked ahead to new releases in the coming months from both franchises – including "Call of Duty: Modern Warfare II," "World of Warcraft: Wrath of the Lich King Classic"–along with the high-profile sequel "Overwatch 2."
Activision Blizzard, of course, is also preparing more generally for a potential merger with Microsoft, initially announced back in January, while also fending off a string of lawsuits relating to alleged sexual harassment and toxic workplace culture. Which just reinforces how multi-faceted these situations can become and how difficult it can be to make predictions about this particular wing of the technology business, regardless of the current economic climate.. — Lon Harris

live.staticflickr.com
This is the web version of dot.LA's daily newsletter. Sign up to get the latest news on Southern California's tech, startup and venture capital scene.
Riot Games, the West Los Angeles-based group behind "League of Legends," saw a key change in a harassment lawsuit of its own earlier this week, and its response differed greatly from Activision Blizzard's, which is fighting its own discrimination cases.

The lawsuit against Riot was filed back in 2018 by two former female workers who claimed Riot violated several state acts that are supposed to protect workers from sex-based discrimination.
The women are represented by workplace litigator and women's rights attorney Genie Harrison, a legal powerhouse who's taken on Hollywood's most prominent sex offenders, Harvey Weinstein. She's arguing her clients were paid less for the same work as male colleagues based on their gender.
Riot originally agreed to a $10 million settlement, but back in 2020, I reported for TheWrap that others thought that number should be much higher, maybe as much as $400 million. The DFEH –aka the Department of Fair Employment and Housing, the same agency that's breathing down Activision's neck – also objected, saying that settlement was too low.
Riot disagreed with the bigger payout but didn't dig its heels in. In December the $100 million figure was determined, pending court approval, which Axios reported happened this week. Any woman who worked at the company between November 2014 and December 2021 would be entitled to a portion of that settlement.
(If you're reading this and a woman who worked for Riot during that time, you might want to contact the attorneys).
Riot declined to add a new comment, instead pointing to the December statement made by CEO Nicolo Laurent:
"We had to face the fact that despite our best intentions, we hadn't always lived up to our values. As a company we stood at a crossroads; we could deny the shortcomings of our culture, or we could apologize, correct course, and build a better Riot. We chose the latter."
This mea culpa is certainly not the tone we've heard from Activision in recent months. But it should be.
Discrimination still runs rampant at largely male-dominated video game companies, especially those that make their home in L.A. The original report about misconduct at Riot prompted a litany of similar stories to surface at other developers such as "Assassin's Creed" maker Ubisoft and, of course, Activision.
Activision is also caught in an avalanche of lawsuits from former employees and state watchdogs that are all looking to hold its leadership — in particular CEO Bobby Kotick — accountable. There are numerous reports that Kotick ran a company where women were the brunt of egregious sexual harassment and a "frat boy" culture.
Both local gaming firms had beef with the same government agency but each chose a pretty different tack when it came to negotiating with it. While Riot decided to cop to its mistakes, pay the fines and rethink its corporate culture, Activision doubled down and got petty. It asked for the case to be dismissed and feuded with both the state DFEH and the federal Equal Employment Opportunity Commission (EEOC). It settled an $18 million discrimination case with the EEOC in February.
The "Call of Duty" publisher fired shots at the DFEH for objecting to that settlement, and claimed the DFEH's requests to see police records on Kotick and the company had "no legitimate purpose." Every step of the way, Activision's refused to accept responsibility, wasting the time of courts and victims…to say nothing of financial reparations.
Laurent said this January instead of spending "tens of millions" on lawyers to fight what was probably an inevitable verdict, he'd rather use the funds to pay out women in the class and "invest in Riot's future."
If Activision had taken that position, it might already be on to rectifying some of the damage caused to its workers and making its way out of the labyrinth of lawsuits. That way it could focus on more pressing events, like employees pushing to unionize while it works to complete its $69 billion sale to Microsoft. – Samson Amore