beautytech
The beauty and fashion industry isn't as skinny and white as it once was. Makeup for darker skin tones are more widely available, shapes are changing and so are perceptions. This year, Leyna Bloom graced the cover of Sports Illustrated. She's a trans woman of color. But sometimes, it can all feel a bit inauthentic.

That's how Brittany Chavez, a 30-year-old whose parents hailed from Nicaragua and Guatemala felt when she founded
Shop Latinx
. Her lifestyle and makeup ecommerce site debuted last October as home for Latinx and BIPOC (Black, Indigenous, and People of Color) brands
"We've relied on these platforms to bring us visibility for far too long," she said. "Sometimes that visibility can kind of hurt our communities because it results in erasure because it is inauthentic. It's people that don't look like us who don't come from our backgrounds that dictate what the Hispanic or Latinx marketing strategy is."
For decades people of color felt alienated from a beauty and fashion industry that often set unrealistic and often pale expectations of beauty. But that has been changing.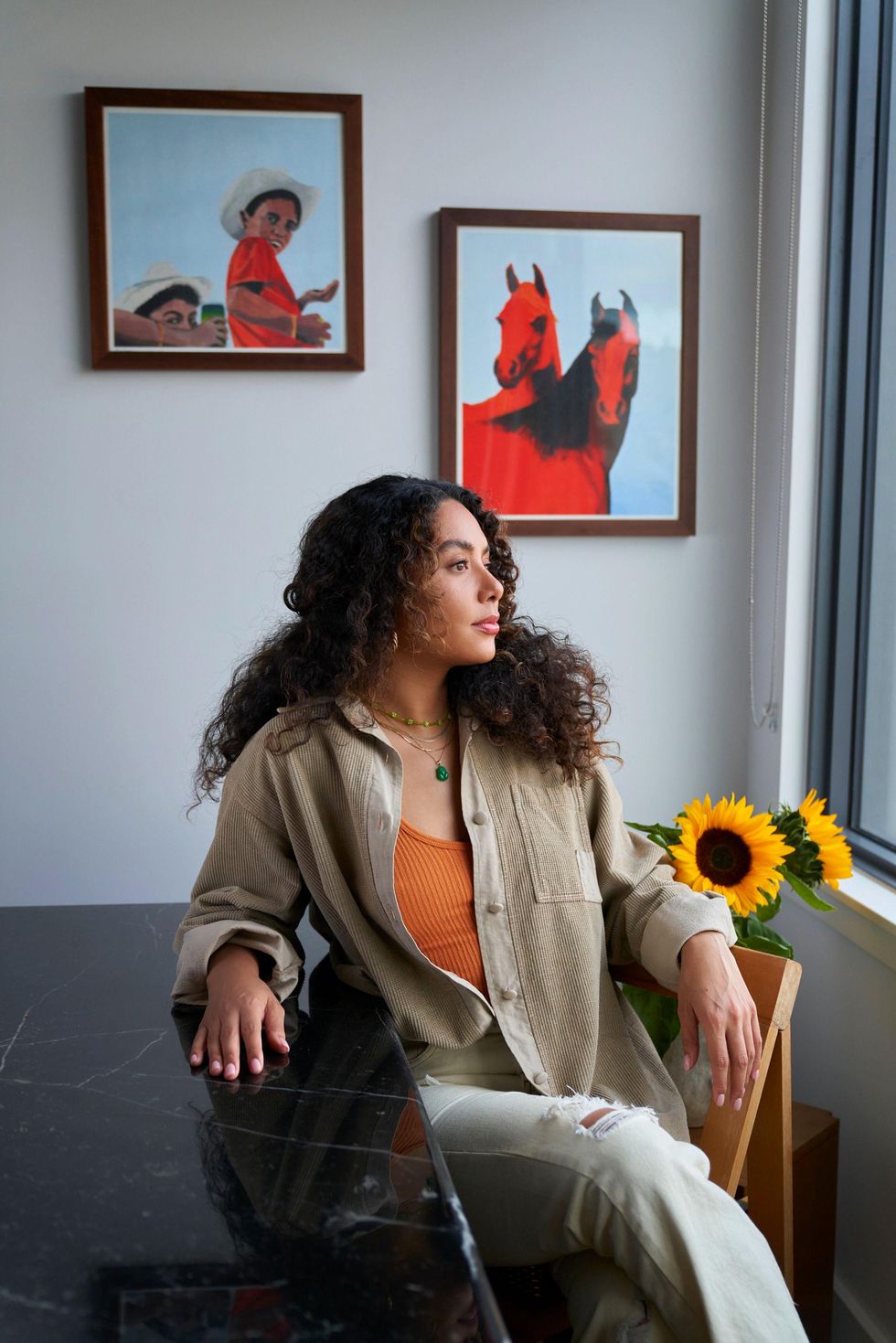 There is a surge for diverse inclusive brands in the beauty and lifestyle space. Makeup giant Sephora has created a section online to showcase Black-owned brands. And it plans to double its BIPOC-founded brands, according to their Executive Vice President Artemis Patrick.
Still, Chavez said that doesn't feel like enough, especially for Latinos, who can have very different cultural experiences. Her family comes from Central America, a very different country from the small island of the Dominican Republic or the Portuguese speaking Brazil or the U.S. neighbor Mexico.
"I think because for far too long we've been portrayed as a monolith," she said.
Shop Latinx targets the millennial and Gen Z Latina in the U.S. During the pandemic, she said, she saw a spike in sales. The marketplace is a collection of brands by Latinx founders and creators like Nopalera (an emerging Mexican-owned botanical brand for bath & body), Shocks of Love, (a fragrance house at the intersection of wellness, art, & beauty), MCLC, (footwear that empowers the sole).
On Friday the startup announced it raised $1 million in pre-seed funding backed by Precursor Ventures, Backstage Capital, Debut Capital, 2PM, Humble Ventures, Hispanics in Philanthropy, Silicon Hills Capital and Techstars.

The money raised will be used to expand their online presence and hire to expand their current team of four. Chavez told dot.LA that getting backing to launch the site wasn't easy.
"I feel like founders, especially founders of color, like we feel like we have to beg VCs to bet on us. When in fact we're doing them a favor," Chavez said. Statistics constantly bear that out.
But, the Cal Poly Pomona grad said she is hoping to see more Black and brown and BIPOC leaders in positions like hers.
She founded the company, she said, because she wanted to dictate her own terms.
"Instead of trying to rise the ranks of corporate, let me just bet on myself, I literally have nothing to lose because I'm starting from ground zero anyway."
Correction: An earlier version stated that Shop Latinx debuted this October. Shop Latinx has been out for a year.
On this episode of Behind Her Empire, Logan Hollowell talks about her fascination with gemstones and crystals and how that took her to creating her own jewelry company.
Raised in the Outer Banks in North Carolina, Hollowell grew up used to hurricanes and the destruction they brought. She said she saw her neighborhood rebuilt about every three years. Watching things wiped out and then rebuilt helped forge Hollowell's worldview.

"Just knowing that everything can be rebuilt, and everything starts over and there's always this rebirth process. It kind of encouraged me to from a young age to recognize that it's okay [to] take risks, and things will always work themselves out," said Hollowell.
She took that risk and moved to California at the age of 17. Hollowell went to Santa Monica College, living paycheck to paycheck as she picked up jobs working as a waitress and bartending. She couldn't rely on her family to help her financially, she said, and that helped her become independent at an early age.
Hollowell repeated affirmations to herself in the mirror to build her self-confidence. She also kept track of the little things that she wanted.
"I made a vision board and I would put a place I wanted to go, I really wanted to do a luxury Napa experience. And I wanted like a bomber jacket. Just some little things," said Hollowell, adding that she found visualizing her dreams was crucial to putting herself in a goal-oriented mindset. She went on to design and create her own jewelry and her own company.
In the rest of the episode, Hollowell talks about the jeweler that changed her life and the challenges she faced as an entrepreneur.
Flip is taking a TikTok approach to selling beauty products. The social media ecommerce platform lets users buy and post reviews of lipstick, hair gel and other beauty products.
Its secret weapon — like all social media — are the influencers that make the 60-second videos populating the app. The users get paid by Flip based on engagement, so they don't have to rely on the brands to hawk their goods.
Flip CEO Nooruldeen "Noor" Agha said his goal is to be the first "honest" ecommerce platform, where reviews are controlled by consumers rather than brands.
Flip just raised $28 million in Series A funding, which will go toward expanding its user base and making more brand deals, the company announced Monday. The round was led by Streamlined Ventures and included Mubadala Capital Ventures and BDMI.
Launched in 2019, the platform combines aspects of typical social media platforms — like short-form videos and individual profiles – with ecommerce.
The Los Angeles-based company has partnered with hundreds of beauty brands, including Hourglass, CoverGirl and Algenist. To deter fake reviews, users have to buy the product directly through Flip before making a review on the product, Agha said.
Social media has long been an attractive place for beauty creators. Several brands have emerged from YouTubers such as Jefree Star. And Instagram and other social media platforms have adopted in-app sales as the medium has become a revenue generator for brands.
Creators can receive compensation for their reviews based on the size of the audience they get, which Agha said gives them an incentive to be honest. Brands and creators can also host livestreams to showcase products.
"You will see people saying really bad stuff about products and raving about other products," said Agha. "No one is incentivized to be positive at all."
Agha declined to comment on exact user base or revenue figures, but said the app has over a million downloads. He said Flip is adding around 20-25 brands a week and hoping to continue adding brands.
Agha, who immigrated to the U.S. from Iraq a little over two years ago, said he thinks a platform focused on honesty is needed in the ecommerce industry.
"My vision and dream about this is to build the first truly honest commerce platform," he said, "where people genuinely come and look at reviews and you go, "I believe it's genuine' and not to look at it with 'what is the catch here?'"