beauty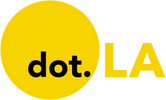 Get in the KNOW
on LA Startups & Tech
X
beauty
Photo courtesy of Curie
One Sunday afternoon last September, Sarah Moret was hiking through Griffith Observatory when she received a voicemail from the producer of "Shark Tank," ABC's hit entrepreneurial reality show. The voice message notified her that she had just two hours to get to the "Shark Tank" studio and pitch Curie, her aluminum-free deodorant brand, to the show's "Sharks"—its panel of investor judges featuring Mark Cuban, Lori Greiner, Barbara Corcoran, Daymond John and Kevin O'Leary.
"I just jumped in the car; my fiancé was driving, and he brought me home as fast as possible in the carpool lane," Moret told dot.LA. "I curled my hair, got ready in 20 minutes and did my makeup in the passenger seat of his car for a primetime TV show."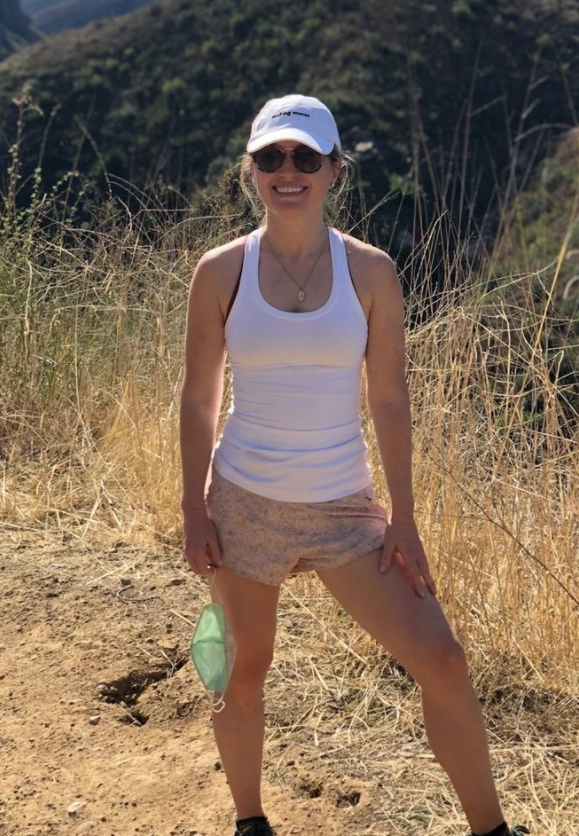 Sarah Moret at the top of her hike, moments before she received a call from the producers of "Shark Tank."
Photo courtesy of Curie
Moret first applied to be on "Shark Tank" in 2020, but didn't receive a callback. She heard back from the show after reapplying the following year, with initial plans to film in July—but the producers bumped her filming date and put her on standby until September.

"I compare it to being like an understudy in a play," she explained. "I didn't have a set filming date. I was just told that I would get a phone call if there was space in the schedule for me to film."
But Moret was confident she had a product worth waiting for, and the entrepreneurial know-how to scale it into a successful business. Most conventional antiperspirants in the market are made out of aluminum that can cause armpit irritation; while there are natural, aluminum-free deodorant brands, Moret said they also irritated her skin or left her smelling like a gym bag. Curie, her solution to these problems, uses sage oil and probiotics to beat the stink, arrowroot powder to absorb the sweat, and chamomile and aloe to soothe the armpits.
Prior to launching Curie in 2018, Moret worked as an associate at Santa Monica-based venture capital firm Crosscut Ventures, where she earned a spot on the investing team. There, she learned the ins and outs of the startup world.
"Curie started from a personal need," Moret said. "I'm an athlete and at the time was a marathon runner, and just couldn't find anything that worked."

Curie generated revenues of $125,000 in its first year of selling deodorant sticks. The following year, the startup had $700,000 in sales. At the start of 2020, she raised $1 million through a convertible note capped at $5 million to continue growing the brand. It has gradually expanded its product offerings to include body wash, moisturizing body oil, a detox mask and hand sanitizers.
Before appearing on "Shark Tank," Curie's body products were already sold in over 300 stores nationwide including Nordstrom, Anthropologie and fitness gym Soulcycle. It had also frequently appeared on shopping network QVC.
Fast forward to September 2021, and Moret finally entered "the Tank" with her eyes set on Corcoran and Greiner. She wanted to make a deal with one or both of them because, as Moret put it, "I just gravitate towards female investors or founders."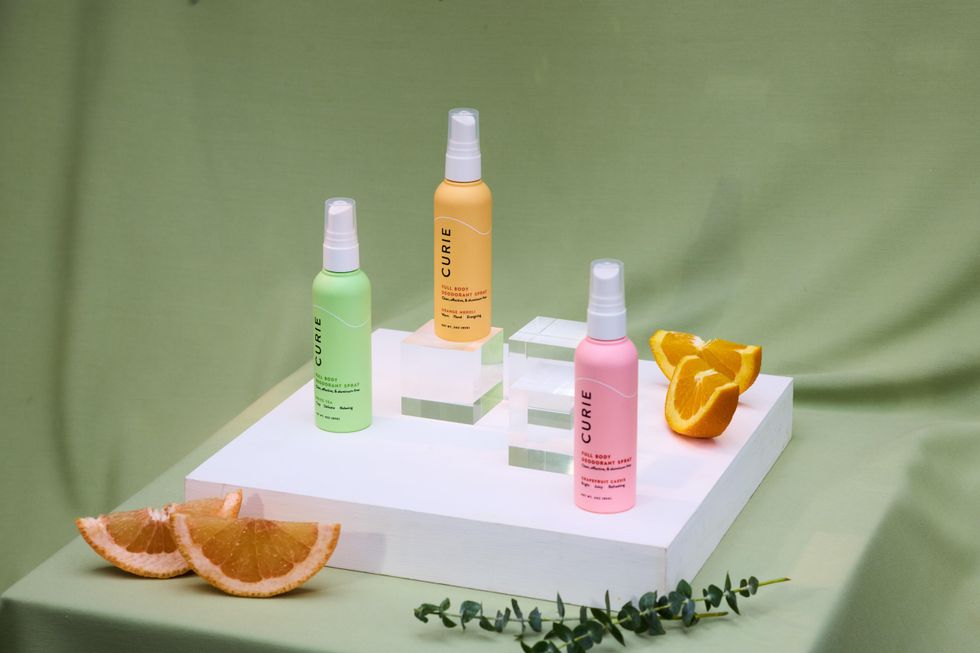 Curie's line of deodorant sprays in three scents. Photo courtesy of Curie
When Moret's episode of "Shark Tank" finally aired last month, she was surprised to find herself the first one up. Moret confidently introduced Curie on national television without a hint of sweat on her face or dirt from the hiking trail. She charmed the Sharks with her background and solid numbers—her opening pitch was for a $300,000 investment in exchange for a 5% equity stake—but four out of the five Sharks didn't bite, saying she had raised too much money early on and had too many products.

This wasn't new to Moret: Her first efforts at pitching Nordstrom and QVC had been rebuffed as well. "Rejection is a part of being an entrepreneur," she said. "You're always going to get no's; you can't let those no's stop you or discourage you."
It all came down to the final Shark, Daymond. When he produced an offer—$300,000 for 20% equity—that Moret deemed too low, she shot back: "I know my worth, I know the company's worth and I'm not backing down."
After Moret countered with $300,000 for 12% equity, Cuban and Corcoran combined on an offer of $300,000 in exchange for 14% equity. Moret took the deal, as Cuban quipped: "I never thought I would be in a women's deodorant business, ever."
After the show aired, Curie sold out all of its deodorant products in 24 hours and now has some 5,000 customers on its waitlist. Moret said the company has plans to roll out further products, but supply chain issues have impacted their progress.
"Our biggest hurdle right now is just getting back in stock quickly, so we can get people their deodorant," she said.
On this episode of the Behind Her Empire podcast, hear from Shalini Vadhera, an entrepreneur, celebrity make-up artist, bestselling author of "Passport To Beauty," and founder of the multi-million-dollar global cosmetics company, Global Goddess Beauty, that she started from her garage.
This episode is loaded with insight rooted in real-life pain and experience.
Key Takeaways:
The moment Vadhera clearly distinguished what made her beauty products unique — multicultural beauty and global beauty secrets — she was a hit on "The Early Show" on CBS, which led to appearances on other big syndicated talk shows. Those experiences ultimately led to a book deal.
Vadhera traveled the world for two years, discovering beauty secrets from women wherever she could find them as the foundational content of her book, "Passport to Beauty."
Sephora eventually came calling, and Vadhera partnered with them to make her first beauty brand.
Later, she left the company she'd created after a schism with a new partner.
"Rejection is there and you just have to become so strong that it doesn't affect you personally. And I've never gone through the front door....It's always been through a side door, a back door, the roof....not necessarily like what everybody else is doing."
Shalini Vadhera is the founder of cosmetics company Global Goddess Beauty and author of "Passport to Beauty."
Matt Danna and Sean Stavropoulos came up with Boulevard when an impatient Stavropoulos couldn't book a hair appointment after hours. They figured, if you could order a burrito on Postmates at all hours, why wasn't there an app to schedule a hair appointment when you felt like it?
The duo interviewed salon owners who were frustrated, too. Many disliked antiquated booking and payment systems that left time gaps between appointments, costing stylists money.
"Why is it that the businesses that help us look and feel our best are stuck in the stone ages?" Danna said. "The technology was holding them back."
Their four-year old salon booking and payment service is now used by some of Los Angeles' best-known hairdressers.
The two friends, who met at entertainment company Fullscreen, announced Monday they raised a $27 million Series B round as more personal care businesses look to digitize their appointment books.
The round was co-led by Index Ventures and Toba Capital. Other investors include VMG Partners, Bonfire Ventures, Ludlow Ventures and BoxGroup.
"Boulevard is revitalizing the salon and spa industry, as evidenced by the company's sustained 300% to 400% revenue growth over the last three years," said Index Ventures' Damir Becirovic, who led the company's Series A round, in a statement.
Boulevard software platform books salon appointments and manages their sales. Clients include the London-based hairdressing brand Toni & Guy and HeyDay, a facial salon with chains across the country.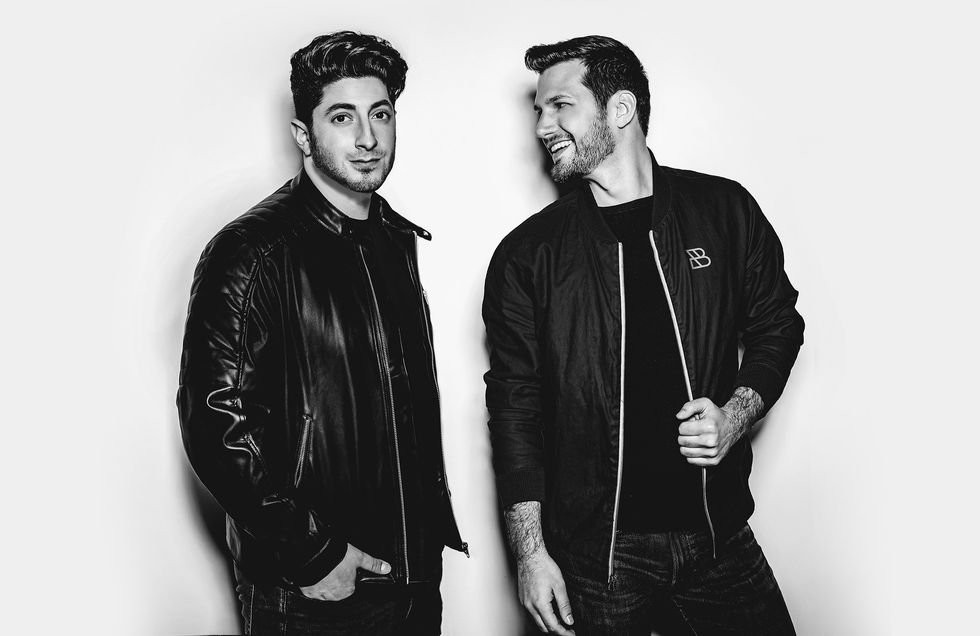 Matt Danna and Sean Stavropoulos came up with Boulevard to make it easier to book salon appointments after hours.
The funds will be used to grow the 90-person team and expand Boulevard's national presence as it attempts to further penetrate the $250-billion personal care industry in the U.S., where it is trying to brand itself toward higher-end salons.

Danna said that strategy has paid off. The prestige salons make up most of the market spend. The company has seen 300% annual growth since it launched products with them.
"Clients are finding us," he said. "They're recognizing that it's not the most efficient to hire an army of receptionists to manage a front desk."
Boulevard's pitch to them: More bookings and more revenue. Their system sets up automatic appointment reminders and frees up time for receptionists. Boulevard claims to increase bookings by 16%, raise tips by 24% and decrease time spent on the phone by 56%.
From Your Site Articles
Related Articles Around the Web