beauty tech
beauty tech
Moon Juice—the Los Angeles wellness brand known for its juices, skin care products and adaptogenic Sex Dust—is in the process of raising $7 million in new funding.
The Culver City-based company recently secured $5.1 million in fresh capital and intends to raise another $1.9 million, according to an SEC filing.
A representative for Moon Juice identified the filing as a previously reported funding round. In October, Moon Juice teased an "under $10 million" raise to aid the brand's expansion and marketing efforts targeting the "interior of the U.S.," the Wall Street Journal wrote at the time.
Founded by CEO Amanda Chantal Bacon in 2011, Moon Juice has evolved from a Venice juice spot into a trendy supplements purveyor stocked on shelves in Sephora beauty stores. In an Insider profile of Bacon last week, former staffers criticized the founder—who has become a prominent lifestyle guru—for her management style.
Though loosely defined, adaptogenic supplements are herbs, botanicals and mushrooms that are believed to relieve stress, boost focus and improve your mood. While ingredients such as ashwagandha and ginseng have roots in traditional medicine, some experts say the broader adaptogenic industry lacks evidence to support its claims.
Update, Jan. 17: This story has been updated to include comment from a Moon Juice representative.

From Your Site Articles
Related Articles Around the Web
The beauty and fashion industry isn't as skinny and white as it once was. Makeup for darker skin tones are more widely available, shapes are changing and so are perceptions. This year, Leyna Bloom graced the cover of Sports Illustrated. She's a trans woman of color. But sometimes, it can all feel a bit inauthentic.

That's how Brittany Chavez, a 30-year-old whose parents hailed from Nicaragua and Guatemala felt when she founded
Shop Latinx
. Her lifestyle and makeup ecommerce site debuted last October as home for Latinx and BIPOC (Black, Indigenous, and People of Color) brands
"We've relied on these platforms to bring us visibility for far too long," she said. "Sometimes that visibility can kind of hurt our communities because it results in erasure because it is inauthentic. It's people that don't look like us who don't come from our backgrounds that dictate what the Hispanic or Latinx marketing strategy is."
For decades people of color felt alienated from a beauty and fashion industry that often set unrealistic and often pale expectations of beauty. But that has been changing.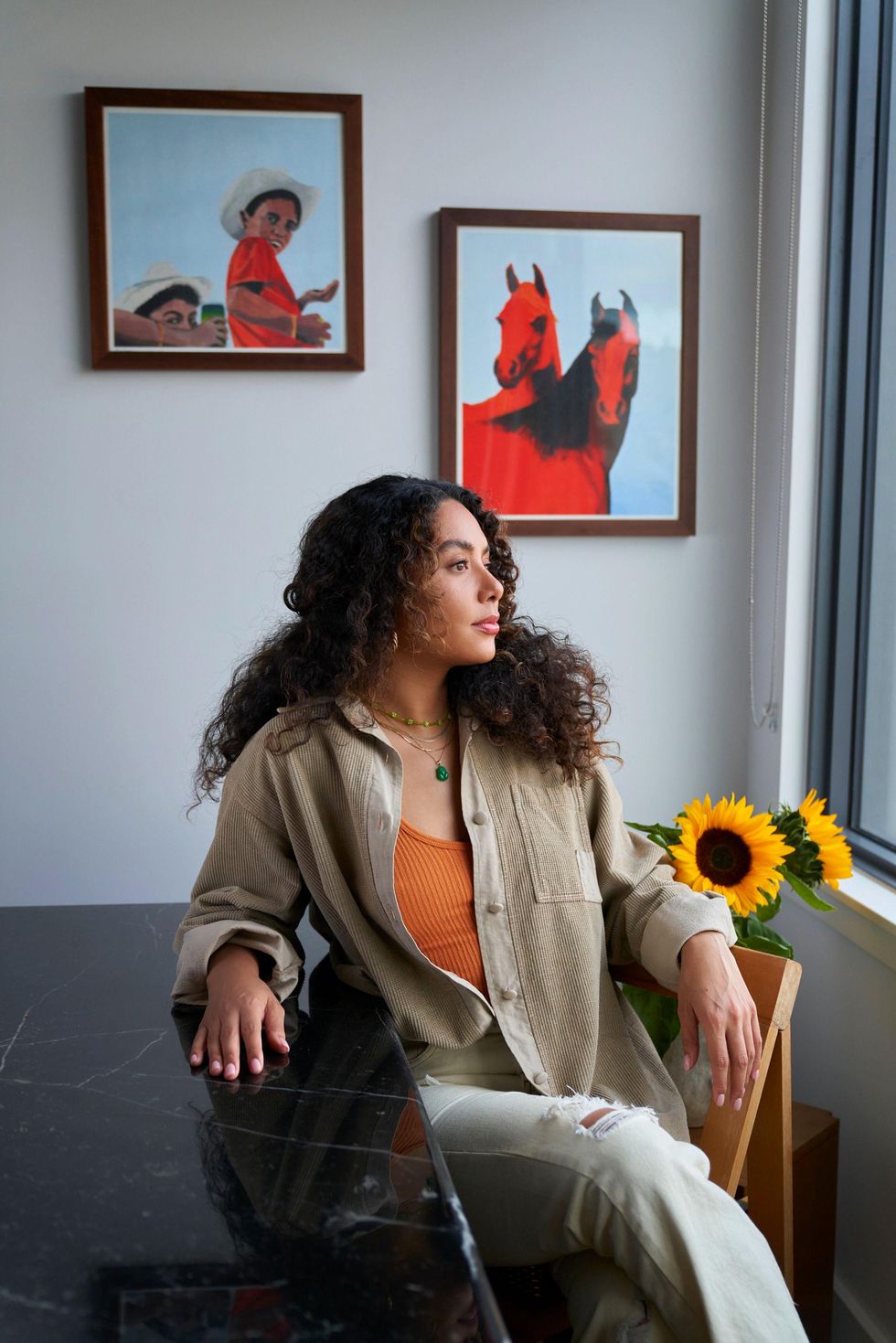 There is a surge for diverse inclusive brands in the beauty and lifestyle space. Makeup giant Sephora has created a section online to showcase Black-owned brands. And it plans to double its BIPOC-founded brands, according to their Executive Vice President Artemis Patrick.
Still, Chavez said that doesn't feel like enough, especially for Latinos, who can have very different cultural experiences. Her family comes from Central America, a very different country from the small island of the Dominican Republic or the Portuguese speaking Brazil or the U.S. neighbor Mexico.
"I think because for far too long we've been portrayed as a monolith," she said.
Shop Latinx targets the millennial and Gen Z Latina in the U.S. During the pandemic, she said, she saw a spike in sales. The marketplace is a collection of brands by Latinx founders and creators like Nopalera (an emerging Mexican-owned botanical brand for bath & body), Shocks of Love, (a fragrance house at the intersection of wellness, art, & beauty), MCLC, (footwear that empowers the sole).
On Friday the startup announced it raised $1 million in pre-seed funding backed by Precursor Ventures, Backstage Capital, Debut Capital, 2PM, Humble Ventures, Hispanics in Philanthropy, Silicon Hills Capital and Techstars.

The money raised will be used to expand their online presence and hire to expand their current team of four. Chavez told dot.LA that getting backing to launch the site wasn't easy.
"I feel like founders, especially founders of color, like we feel like we have to beg VCs to bet on us. When in fact we're doing them a favor," Chavez said. Statistics constantly bear that out.
But, the Cal Poly Pomona grad said she is hoping to see more Black and brown and BIPOC leaders in positions like hers.
She founded the company, she said, because she wanted to dictate her own terms.
"Instead of trying to rise the ranks of corporate, let me just bet on myself, I literally have nothing to lose because I'm starting from ground zero anyway."
Correction: An earlier version stated that Shop Latinx debuted this October. Shop Latinx has been out for a year.
On this episode of Behind Her Empire, Jenna Lyons talks about struggling to find her passion to becoming a fashion icon and co-founder of the beauty brand, LoveSeen.
Lyons started her career as intern at Donna Karan then went on to join the design team at J.Crew. After nearly 30 years, she decided to build her own empire. The idea of being in the fashion industry was something that came to her when she learned how to sew.
"Everybody knew, you know, 'I'm going to be a nurse, I'm going to be a teacher, I'm gonna be a doctor.' And I didn't know and I was so grateful to find this passion for making clothes," said Lyons.
As a young teen, Lyons had a genetic disorder that made her teeth yellow and created bald spots on her head and scars all over her body. She was already about six feet tall and was teased by bullies. She said nothing fit her right as she tried on all kinds of sizes. It wasn't until she took a sewing class and made her own clothes that she noticed a difference.
"I was really shocked when I started to make clothes. The whole conversation around my image or what I was wearing, or how I looked, shifted dramatically. And the power of something like that is so overwhelming. It was the first time I had positive feedback on something that I had not only worn, but I actually made it myself," said Lyons.
The passion to make clothes changed Lyons life as she went off to Parsons School of Design at the New School in New York. However, the school's expensive tuition became too much and Lyon returned home for the summer to be a waitress. Just before she did, however, she found a job posting for J.Crew as an assistant designer in men's knits.
She put her her resume out there and got an interview with the head of human resources. She finally heard back at the end of the summer with a job offer. Lyons took the job without even asking the salary. Twenty-seven years later, Lyons moved from her role as president of J Crew to begin her own company focused on reinventing fake lashes. She was inspired by the very condition that she had that impacted her lash growth. Lyons even got her own HBO Max series.
"I never in a million years, never in a million years, would have thought that I would have gotten to a place in my career where people actually want to take a picture of me or my outfit," said Lyons.
In the rest of the episode, Lyons gets in-depth with her childhood, why she left J.Crew. and how she reinvented herself.