beauty tech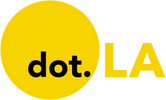 Get in the KNOW
on LA Startups & Tech
X
beauty tech
Gander, a Los Angeles-based ecommerce startup that collects and embeds user-generated videos for online shopping sites, has raised $4.2 million in seed funding.
Two New York-based venture capital firms, Harlem Capital and Crossbeam Venture Partners, co-led the round and were joined by the Boon Fund and a collection of venture scouts and angel investors, TechCrunch reported Thursday. The new funding will go toward scaling the company and growing its sales and engineering teams.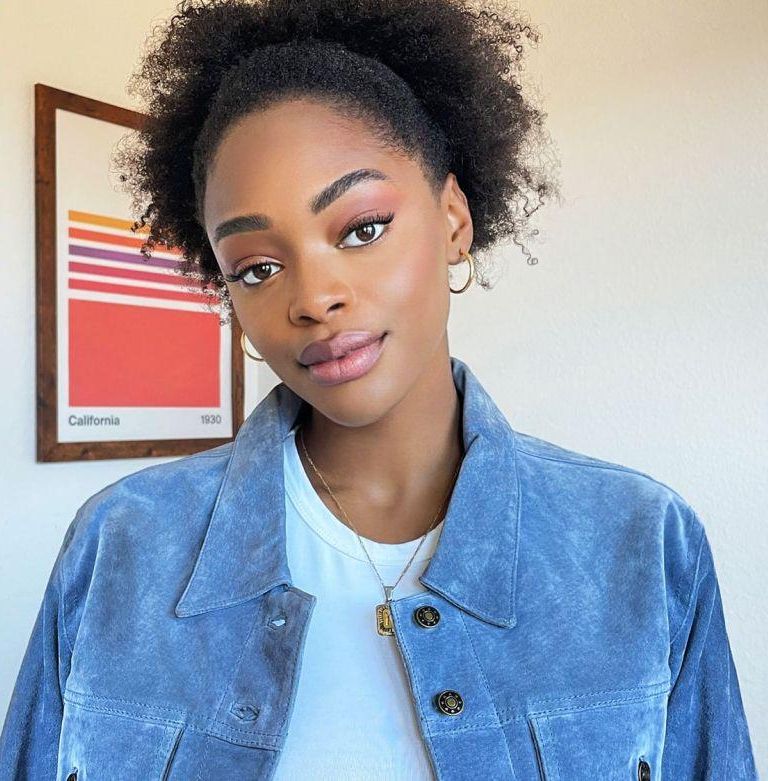 Gander founder Kimiloluwa Fafowora.
Image courtesy of Gander
Gander was launched in 2021 by Kimiloluwa Fafowora, who just graduated from the Stanford Graduate School of Business this spring and has now joined the select ranks of Black female founders to have raised more than $1 million in venture capital funding. The startup was able to close the seed round in less than three months, Fafowora told TechCrunch.

Inspired by Fafowora's own experiences as an online shopper, Gander collects user-generated videos of products and plugs them into retail sites, giving shoppers a better idea of what that product looks like in real life.
"A lot of the elements that are really helpful for bringing products to life don't really exist online," Fafowora told TechCrunch. "We've built our product in such a way that we get important data that will help ecommerce brands just humanize their stores in a way that makes them accessible as possible. That helps the customer feel happy as possible for shopping."
After exploding during the pandemic, online shopping sales have continued to climb this year. U.S. ecommerce retail sales totaled an estimated $231.4 billion on a non-adjusted basis in the first quarter of 2022—up 6.7% from the same period last year, according to the Department of Commerce.

From Your Site Articles
Related Articles Around the Web
Courtesy of Gail Federici
On this episode of Behind Her Empire, Color Wow founder and CEO Gail Federici talks about finding solutions to common products and how to master marketing as a small business.
Federici first ventured into the hair care industry with John Frieda hair care products, writing content, creating videos and, eventually, advising on products.

While working with Frieda, she said she was surprised by how few products targeted her own hair issue: frizz.
"I had been thinking selfishly about my hair because it's really been a problem for me," she said. "It's very frizzy, and I have a lot of hair. Every product on the market was for fine, limp hair [and] every product added body…I thought this is crazy because more people have this hair type either through genetics or through perming, at the time, or color."
She researched ingredients before proposing a product to Frieda, and they worked with a chemist to finalize the formula.
Federici's inspiration for Color Wow also grew out of personal experience. Her sisters dealt with gray roots before she did, and they told her that there weren't any good products for combating the issue.
"There's sprays that go all over the place, there's crayons. They look fake," she said. "There's absolutely nothing. And I thought, well, that's crazy that there's nothing when it's such a pervasive problem."
Federici remembered watching a hair stylist apply eyeshadow to the roots of a model's wig to make it look realistic. She started experimenting with the idea, and eventually produced a powder that could cover gray hair.
Color Wow took off after "Today Show" co-anchor Hoda Kotb mentioned the product on-air, as something she regularly used. "It was like an infomercial on the product," Federici said. She used the momentum from that appearance and studied up digital marketing strategies, courting micro-influencers to promote the products.
Federici said those efforts proved key. Without the funding of large companies, she said smaller brands have to stay up to date on the best methods to reach a wide audience.
"You don't have, as an entrepreneur, [...] the money to spend to promote it the way a big company can. You just don't," Federici said. "So if you really find an issue that someone has and you can actually help them with that problem, [the] solution is so powerful."
Hear more of the Behind Her Empire podcast. Subscribe on Stitcher, Apple Podcasts, Spotify, iHeart Radioor wherever you get your podcasts.
dot.LA Editorial Intern Kristin Snyder contributed to this post
From Your Site Articles
Related Articles Around the Web
Courtesy of Rael
Rael, a Buena Park-based organic feminine care and beauty brand, has raised $35 million in a Series B funding round, the company announced Wednesday.
The funding was led by the venture arms of two Asian companies: Japanese gaming firm Colopl's Colopl Next and South Korean conglomerate Shinsegae Group's Signite Partners. Aarden Partners and ST Capital also participated, as did existing investors Mirae Asset and Unilever Ventures.
Rael described the new round—which takes its total funding to date to $59 million—as "the largest amount raised in the U.S. feminine care category to date." The company said it plans to use the capital to grow its product offerings, retail partnerships and global marketing reach.
Having already branched into skincare products meant to combat hormonal acne, co-founder and CEO Yanghee Paik said Rael plans on further expanding beyond basic feminine care products. "We aspire to be a clean, holistic personal care brand for women, so we're graduating from just being another organic feminine care company," Paik told dot.LA.
Paik and her two co-founders, who are all Korean-American women, launched Rael in 2017 and started out by selling organic pads on Amazon. Paik said she was inspired by the products she would bring back home after trips to South Korea, where the organic category represents more than 30% of the feminine care market (compared to less than 10% of the U.S. market, according to Rael). The startup has since expanded into retail stores like Target and Walmart, and part of its new funding will be dedicated to further growing its retail presence.
These days, Rael is part of an increasing number of companies focused on organic feminine care, with brands like LOLA, The Honey Pot and The Flex Co. all offering organic menstrual products.
"The feminine care industry is not like beauty, which attracted a lot of investors initially," Paik said. "People are noticing that it's one of the markets that has not been noticed by investors as much, but has a lot of growth potential because it's been dominated by big brands. Now there are female-founded smaller brands that are trying to make a difference there."
As part of Rael's growth efforts, the company has also brought in Lauren Consiglio, a former marketing executive at Unilever and L'Oreal, as its president.
From Your Site Articles
Related Articles Around the Web