california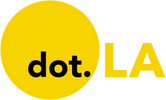 Get in the KNOW
on LA Startups & Tech
X
california
California could soon make it illegal for social media companies to addict children to their apps—but the tech industry is lobbying hard to stop the first-in-the-nation proposal.
State lawmakers recently advanced a bill that would let government attorneys sue tech titans like Culver City-based TikTok and Santa Monica-based Snap for deploying designs or features that allegedly addict kids to their platforms. If it becomes law, social media companies could face fines of up to $250,000 per violation if a judge finds that they knowingly used harmful features.
The proposal is part of a growing political effort to reign in big tech and address concerns that social media is damaging to children. The bill's supporters take issue with a host of well-known product features, such as push notifications and endless content feeds, that they argue addict children to social media.
"We need a bill because we've got an entire generation that's having their mental health damaged and [under] the current status quo, there's no incentive for any of it to change," Assemblyperson Jordan Cunningham, a Republican from San Luis Obispo who authored the bill, told dot.LA.
Tech and business groups vehemently oppose the bill, and their objections have in part pushed lawmakers to dramatically rework it. One of the groups lobbying against it is TechNet, a trade group that represents social media firms like Snap and Meta, as well as Apple, Google and Pintrest, according to its website.
"This bill really stands out as a problem," Dylan Hoffman, TechNet's executive director for California, told dot.LA.
The bill has evolved quite a bit since Cunningham and Democratic Assemblyperson Buffy Wicks unveiled it in March. Initially, the proposal would have expressly clarified that, under current law, parents could file lawsuits against social media companies for addicting children. The full Assembly approved that version of the bill by a 51-0 vote.
But after lobbying by tech and business groups—which argued the bill would impose "immense liability" on social media companies—lawmakers overhauled it. The latest version would make it expressly illegal for social media platforms to addict children, but only permit government attorneys to file lawsuits to enforce the law. The bill wouldn't prohibit parents from bringing their own cases—as some have already done—but judges would ultimately have to decide whether social media companies are liable.
"It increases the likelihood that we get it through the Senate to the governor's desk for signature," Cunningham said. "I think it will be an equally effective bill."
He acknowledged that some elected attorneys, particularly those based in Silicon Valley, might not bring cases against the companies based in their backyard. "But San Diego could bring them. A district attorney's office elsewhere in the state could bring them," Cunningham said, adding that if just one government attorney won a court order barring an addictive feature—"that would end the business practice."
That's exactly why tech lobby still isn't happy about it. "A court would be saying what types of features we can and can't use. So essentially, the government is telling us how or how not to show content," Hoffman said.
The Senate Judiciary Committee most recently approved the bill on June 28. The proposal must pass the full Legislature before the current session ends on Aug. 31. From there, Democratic Gov. Gavin Newsom can veto or sign the bill into law.
There are some obstacles that could still trip up the bill. TechNet and others have raised concerns that the bill runs afoul of the federal law known as Section 230, which largely protects platforms from legal responsibility for content created by its users. Expecting such legal challenges, the bill includes language stating that it does not impose liability for user generated content.
Despite the ongoing debate, the bill "presents a very clear question," according to Ed Howard, a supporter of the bill and a senior counsel for the Children's Advocacy Institute at the University of San Diego.
"If you think it should be illegal for social media giants to make addicts out of children, you should vote for this bill," Howard said. "It's as simple as that."

Correction: A previous version of this story misattributed a quote to Assemblyperson Jordan Cunningham.
sh6 stamps or letters | Mail in ballot | Upupa4me | Flickr
The tech elite is split over who should lead California, as leaders like Netflix co-founder Reed Hastings and Oracle co-founder Larry Ellison duke it out with their checkbooks ahead of the heated recall election. But it's a different story altogether for many of the industry's foot soldiers.
Campaign finance data indicates that workers at big tech companies have overwhelmingly backed Gov. Gavin Newsom over his opponents. That's in line with the broader fundraising trend, as the incumbent governor outraises the competition by a wide margin.
Money may not decide the fate of the election, thanks in part to California's asymmetrical recall system. But as a proxy for support, the hundreds of monetary contributions made by workers at big tech firms highlight the ideological gulf between the industry at large and its leaders, such as former Facebook executive Chamath Palihapitiya, who contributed $100,000 to the effort to "Rescue California" from Gov. Newsom.
By the Numbers
According to public campaign contributions data made available by the secretary of state and nonprofit research group MapLight, Gov. Newsom's Stop the Republican Recall committee has received 448 individual monetary contributions this year from workers at Apple, Microsoft, Alphabet, Amazon, Facebook and Tesla, totaling $49,491.
In contrast, committees supporting leading Republican candidate Larry Elder have received about a tenth as many individual contributions (49) from workers at those firms, totaling $8,393. The figures get smaller from there.
YouTuber Kevin Paffrath, who was dubbed a "landlord influencer" by Curbed, has notched 21 contributions from big tech workers to a total of $2,717, while the data shows just one contribution for perennial candidate John Cox from an out-of-state Microsoft employee, totaling $100.
Geographic Breakdown
Contributions from big tech workers to the leading candidates and other recall committees came from all over the state, often from cities synonymous with the tech industry, like Palo Alto and Mountain View.
In Los Angeles and its surrounding areas, Newsom's Stop the Republican Recall committee raised funds from a handful of workers out of Apple and Amazon Studios' Culver City offices. Elder, who calls himself the Sage from South Central, secured funds from Amazon and Tesla engineers out of Orange County, among others. An Amazon driver out of nearby Covina contributed to the committee supporting Paffrath.
"I am anti-recall... much more than I am pro-Newsom," said one Los Angeles-based tech worker who contributed to the Stop the Republican Recall committee. "Larry Elder should run for city council or dog catcher. Governor, no. I don't have a problem with his conservative position but his views on women in particular are deeply concerning." They added, "he is not qualified to be governor of this state or any state."

As for contributions from big tech workers based outside of California, efforts to unseat Gov. Newsom take the lead. Altogether, committees opposing Gov. Newsom in the recall vote secured $3,936 from big tech workers who reside elsewhere, compared to $1,200 for Newsom.
About the Data, and the Latest Polling
The public campaign contributions data used in this story was taken from California's Secretary of State online database on September 1, 2021, querying contributions made this year from employees of the six largest tech firms by market cap: Apple, Microsoft, Alphabet (Google), Amazon, Facebook and Tesla.
A poll released on August 31 from SurveyUSA and the San Diego Union-Tribune found that 51% of respondents sided with Newsom in opposing the recall, while 43% supported it and 6% said they were undecided. The same poll showed that 27% of voters "who plan to vote on question two" support Elder, with Paffrath, Cox and other candidates trailing far behind, according to SFGATE.
From Your Site Articles
Related Articles Around the Web
upload.wikimedia.org
After months of speculation, SpaceX and Tesla Inc. chief executive Elon Musk confirmed Tuesday that he is moving to Texas.
The Los Angeles resident made the announcement at "The Wall Street Journal" CEO Council summit, citing Silicon Valley's "outsized influence in the world," which he believes will be reduced as a symptom of the coronavirus pandemic. "I think we'll see some reduction in the influence of Silicon Valley," he said.
Musk criticized California, calling it complacent, with its powerhouse status. "If a team has been winning for too long they do tend to get a little complacent, a little entitled and then they don't win the championship anymore." he said. "California's been winning for a long time. And I think they're taking them for granted a bit," referring to the state's innovators.
He joins an "exodus" of Silicon Valley executives and employees who are leaving the state as remote work becomes a norm, to escape California's stricter regulations and higher taxes. Musk, who became the second richest man in the world, next to Amazon head Jeff Bezos, after Tesla shares soared, stands to benefit from Texas's lack of a state income tax.
Earlier this week, Bloomberg News reported that the Musk Foundation quietly moved to Texas in October, a move that had been in the works since the summer. Musk has suggested several times online earlier this year that he was considering moving.
At the beginning of May, he tweeted "Will own no house." He then listed several of his Los Angeles properties on Zillow.
A week later, Musk took to Twitter again, to disagree with Alameda County's shelter-in-place rules, which were stricter than the state's COVID-19 guidelines.
"Tesla will now move its HQ and future programs to Texas/Nevada immediately," he tweeted. "If we even retain Fremont manufacturing activity at all, it will be dependen [sic] on how Tesla is treated in the future."
Tesla then briefly sued the county, dropping the suit a little over a week later.
Despite his move, Musk said both Tesla and SpaceX will continue the majority of their operations in California in his Tuesday announcement. In Tesla's second-quarter earnings call in July, Musk confirmed that a second factory would be constructed in Austin, to produce Tesla's Cybertruck, its Semi, Model 3 and Model Y.
From Your Site Articles
Related Articles Around the Web