nba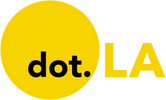 Get in the KNOW
on LA Startups & Tech
X
nba
Photo provided by Mercury
Sports and entertainment startup Vaunt—which partners with athletes and artists to stream content, sell merchandise and offer NFTs—has raised $5 million in new funding, the company's co-founder and CEO, former NBA player Roger Mason Jr., told dot.LA.
Vaunt's Series A round saw participation from Elysian Park Ventures, the investment arm of the Los Angeles Dodgers' ownership group. Other investors included metaverse firm InfiniteWorld and True Culture Fund, as well as former New York Giants star Justin Tuck and Michele Roberts, the former executive director of the NBA Players Association.
Based in Miami, Vaunt produces "alternative sports competitions" and content such as a FIBA three-on-three basketball tournament and a beer-less pong league pitting rapper Post Malone against other celebrities. The company streams these competitions online, often incorporating sports betting elements into the presentation.
Vaunt is currently considering deals to air its content on traditional linear TV, Mason told dot.LA. It's also planning to take its intellectual property into the realm of NFTs, via non-fungible tokens that fans could buy to get front row seats or face-time with professional athletes.
"We're excited about the fact that we can really create some unique experiences around the NFTs, as well, with superstar athletes," he said.
Mason played 11 years in the NBA and served as deputy executive director of the NBA Players Association, the league's labor union. While negotiating collective bargaining agreements between players and team owners, he got a crash course in licensing rights for things like video games or trading cards.
"It was during that process that I realized there's a huge opportunity to monetize the rights of the players off the court," Mason noted.
He co-founded Vaunt in 2015 alongside Omari Ware, a startup and tech executive. The company, which has now raised $11 million to date, plans to use the new funds to grow its six-person team and stage upcoming sports competitions.
"We want to be the leader in alternative sports competitions in the world," Mason said.
From Your Site Articles
Related Articles Around the Web
The orange Gatorade cooler is a staple on the bench of nearly every professional sport. But according to Mubarak Malik, the former New York Knicks training director, there are few athletes who actually drink the cooler's offerings.
"It's a marketing ploy," Malik said. "I'd say about 80% of players just drink water, the other half just just drink hydration tablets."
About 10 years ago, Malik started creating his own sports drinks at home. "Back then, I felt like we were just way behind in nutrition," he said. He started a pilot project, creating different formulations and giving them to athletes for testing. Last year, he met Kyle Kuzma, the Lakers' small forward, through a mutual business partner. He gave Kuzma a beverage to test out during the NBA finals. "We decided to become business partners soon after," he said.
This year, both Kuzma and Malik are taking that drink public, with the launch of a beverage company called Drink Barcode (the drink itself is just called Barcode). The company has six full time employees, is headquartered in Los Angeles and raised $5 million in funding (Malik said Drink Barcode isn't seeking additional funding at the moment). The drink is currently available online through Barcode's website, but Malik said it will be available at six Erewhon locations in Los Angeles on June 1.
Barcode consists largely of a combination of coconut water, regular water, and three key ingredients: vitamin D, magnesium, and adaptogens, which are plant and mushroom extracts. It's a bit of a departure from traditional sports drinks, but Malik is betting that athletes, professional or otherwise are looking for something different.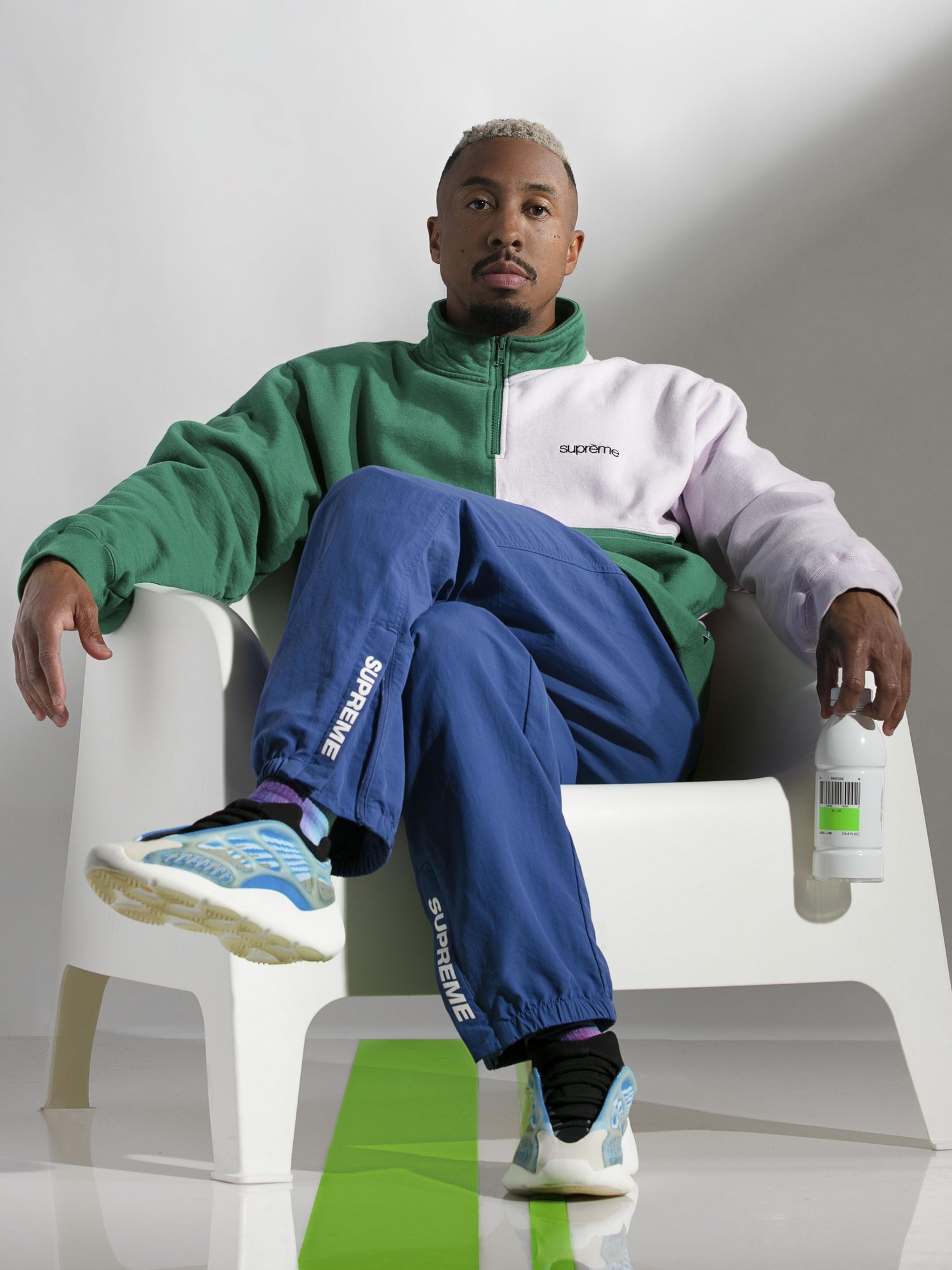 Former New York Knicks training director Mubarak Malik
Traditionally, sports drinks either help provide a quick burst of energy during a workout, like a traditional Gatorade, or are used to help aid recovery, like Gatorade's G Series Recover. Depending on what niche the drink wants to occupy, it might lean more heavily into one camp or the other. The in-game options might provide sugar and carbohydrates. The post-game option might combine carbohydrates with protein to aid recovery.
A newer generation of drinks, like Barcode, is looking to do things differently. Barcode, Malik said, is supposed to be used during games, before games, or by non-athletes who aren't working out. Carbohydrates, sugars, and proteins aren't the focus – Barcode contains just 2 grams of sugar, 6 grams of carbohydrates and no protein. Malik explains the protein's absence: "The recovery inducing properties come from the adaptogens and vitamin D."
The concept that adaptogens and vitamins might be the next frontier in performance drinks, though not definitively proven, is spawning a new cadre of drinks.

There's Gatorade's Bolt24, which advertises high levels of vitamins A and C, or BodyArmor Lyte, which has no added sugar. These are "functional beverages," intended to be light on carbs, calories and sugar, and, in theory, made for drinking during exercise or during the day, just as Barcode is.

Traditional Gatorade still commands 72% of the sports drink market share, but "functional beverage industry"—performance-oriented drinks that include nutrients —is expected to grow at a compound annual growth rate of 8% after 2021. The largest segment of the functional beverage industry, according to Research and Markets Report, is the health and wellness sector.
Barcode leans especially hard into the wellness aspect of its formula. Barcode's "adaptogen-rich" descriptor refers to the presence of mushroom and plant extract that have been studied in herbal medicine circles, but are relatively new to sports performance drinks. The watermelon version of the drink contains a cordyceps fungus extract. The lemon lime flavor contains extract from a plant called rhodiola rosea, Malik said.
There are a handful of scientific studies on the efficacy of mushroom extracts, particularly for cordyceps. Some do suggest anti-inflammatory properties and immune boosting potential. As for rhodiola rosea, the European Medicines Agency does note that it "can be used for the temporary relief of symptoms of stress, such as fatigue or sense of weakness."
Still, this research is relatively anecdotal. Guillermo Escalante, a professor of kinesiology at California State University, San Bernardino cautions that research into adaptogens is in its early stages. "I would say it's way too early to completely say that they don't work, but it's way too early to say that they're the next greatest thing, he said. "I think the verdict is still out."
Adaptogens aside, Barcode may be able to bridge the gap between sports drink and wellness drink because of its low sugar content. One of the most common criticisms of sports drinks is that they're more like sodas than performance beverages, and not needed by the majority of athletes, especially adolescents.
If most people have eaten about two hours before exercising, "that's going to cover you during your workout," said Escalante. Those athletes might not need a quick bit of carbohydrates or sugar to keep going.
Barcode, which aims to keep one foot in the world of elite athletics and one in the regular world, does seem to have kept sugar and calorie levels low enough to stay out of soda territory.
It contains about 2 grams of sugar and 30 calories compared to Bolt24's 19 grams of sugar and 80 calories, and BodyArmor's 21 grams of sugar and 90 calories.
"Athletes are being funneled to healthier food during the season, so their palettes are being trained to have a healthier product that's not super sweet. But it also is sweet enough to feed that need of having a sugary drink that they've been relying on for years," he said.
Barcode's sweetness has been refined to reflect the increasingly picky palettes of elite athletes, an important step, because it's their reactions to the drink, and use of it that will probably dictate its success—as would on-court achievement.
Sports drinks often become household names through association with athletic achievement. In 1965, Gatorade was invented at the University of Florida. In 1966, the Florida Gators won the Orange Bowl for the first time. In 1969, the Kansas City Chiefs were the first NFL team to use Gatorade. That year they also won Super Bowl IV.
Barcode could have a similar origin story. Malik said he's tested the drink in real games, and confirms that Kuzma was drinking Barcode during last season's NBA finals.
"This product has won a championship," he said.
One of the most famed soccer teams in the world, Barcelona Football Club, has described appealing to Gen Z as "the greatest challenge in professional sport."

That's why the Spanish soccer league and home of Barcelona FC, La Liga, has partnered with GreenPark Sports, a mobile gaming platform that has also inked deals with the NBA and League of Legends Championship Series (LCS), a popular esports league.
"We need to reinvent the role of the fan," said GreenPark chief executive Ken Martin, former co-founder and chief content officer of Blitz, a marketing agency. He founded GreenPark in 2018 along with Chad Hurley, co-founder of YouTube, and Nick Swinmurn, founder of Zappos.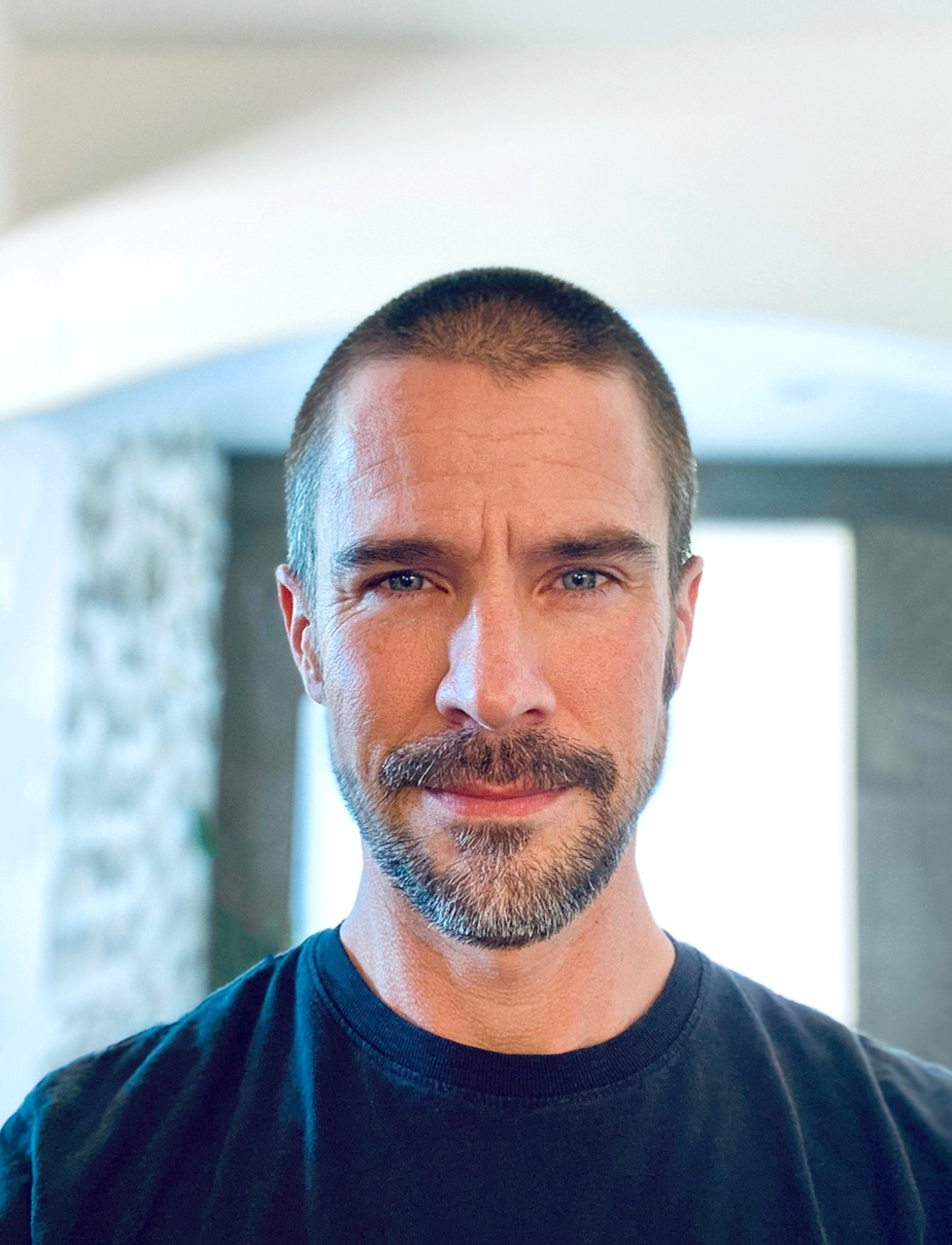 GreenPark Sports chief executive Ken Martin
GreenPark has yet to launch, but earlier this month closed a $14 million Series A investment round, following a 2019 seed round of $8.5 million.
The company aims to engage fans of professional sports teams that are struggling to appeal to a generation that has grown up on social media and mobile screens. Just over half of Gen Z'ers consider themselves sports fans, compared to nearly 65% of adults, according to a recent survey from analytics firm Morning Consult.
"With this partnership, we will get close to a gaming community that nowadays is very important not only for the league, but also for our clubs," said Oscar Mayo, head of marketing and international development at La Liga.
The product is a free mobile app that asks players to align with their favorite professional teams. Players compete alongside their fellow fans against other teams' fans in a battle to demonstrate who is the most passionate fanbase.

For example, if the Lakers play the Pistons in two days, Lakers fans and Pistons fans will compete during that timespan in a series of mini-games like trivia, obstacle courses or rhythm-based challenges. For the actual game, they'll make predictions about what will happen, such as which player will grab the most rebounds, or score the game's first bucket.

"Gamers want to be the hero; they want to slay the dragon," Martin continued. "As a fan, you don't necessarily get that. So we said, what if we made the fans compete against each other?"
Built with the Unity gaming engine, players enter a theme park-like world containing different professional league hubs. Martin said GreenPark already has two additional leagues that it will unveil in the coming weeks.
"We believe the majority of fans' main activity is pretty much yelling at the internet," Martin said. He wants to change that to a more active role, á la competing in a video game.

As players compete, they can rack up swag to bedeck their avatar characters.
Will Fans Actually Sign Up for GreenPark?
The GreenPark app has so far only been tested among a cohort of several hundred esports fans. In January 2021 it will open up to a broader, early-access beta period, which currently has about 1,000 fans on the waiting list. That's a far cry from revolutionizing the fandom of an entire generation, but that's where the league partnerships will come in – or so GreenPark and its investors hope.
Courtney Reum, partner at L.A.-based VC firm M13, invested on a personal basis in GreenPark's recent $14 million Series A round. His firm doesn't usually invest in pre-revenue companies, but he said "we wanted to track it" for a potential M13 investment down the line.
Reum's primary concern is whether the league partnerships can help GreenPark lure users onto the platform.
"I view it as a marketplace of sorts. They're building the supply side with the league contracts and now comes the demand generation. So how quickly can we get evangelism is still the biggest question of mine," he said. "I think it's great to get the leagues on board, but now it's like, 'what league can you get to be your go-to workhorse?'"
Reum will be watching to see whether the leagues include GreenPark in their communications, both to fans and to internal stakeholders like players, managers and owners.
Mayo said "La Liga will include some of our stakeholders in this initiative. We believe with this partnership we will get close to a gaming community that nowadays is very important not only for the league, but also for our clubs."
What's In It for the Leagues?
Although GreenPark will be free to play, like most mobile games it plans to earn revenue from a combination of advertising and in-app purchases on cosmetic items to adorn users' avatars. Martin also envisions unique sponsorship opportunities, such as a brand embedding itself as a non-player character and interacting with GreenPark users.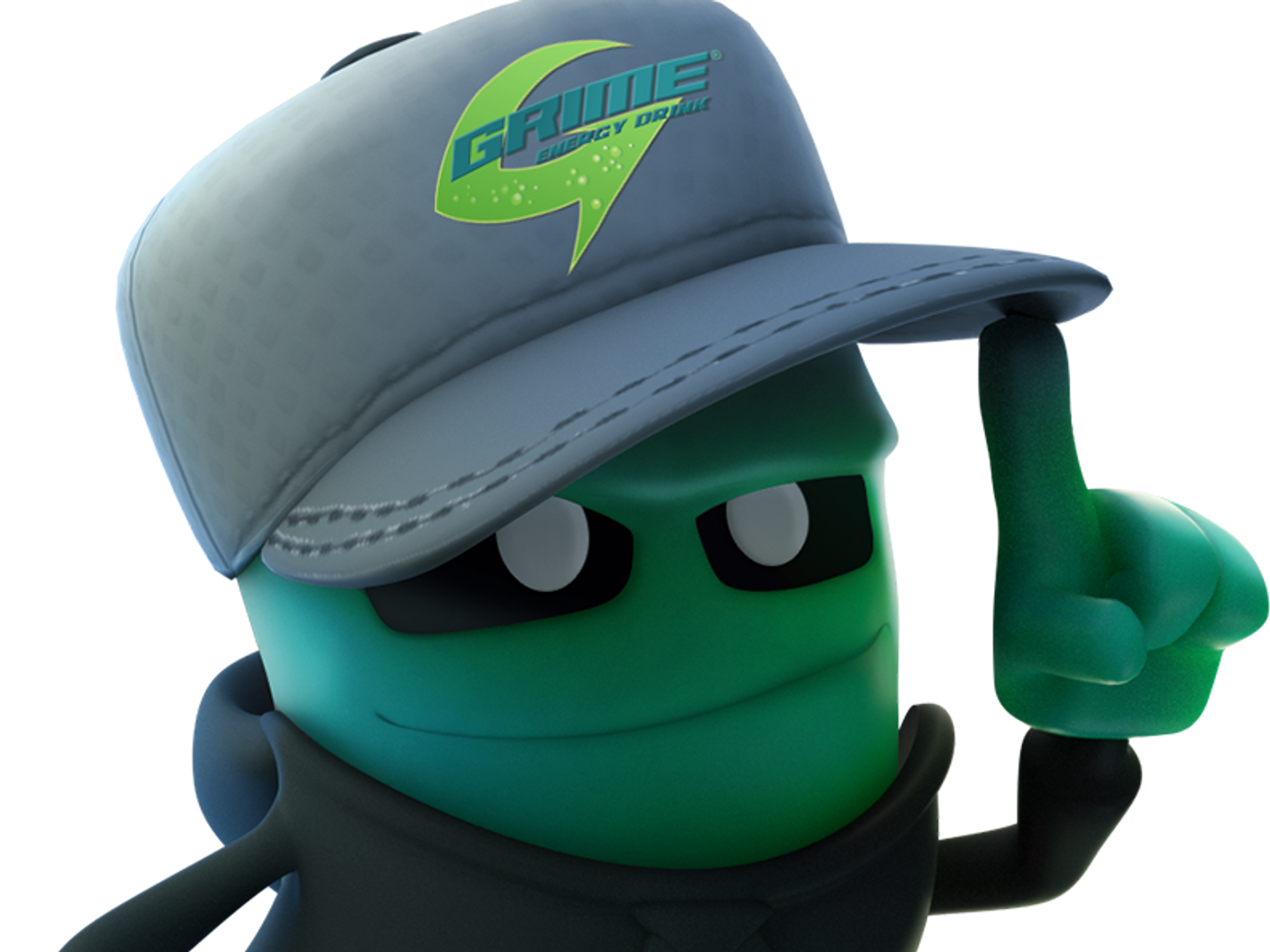 This sort of non-traditional fan engagement embodies what Martin sees as GreenPark's larger value proposition to their league partners: "Leagues are getting a focus in on a younger demographic," he said. "Some leagues are real hungry for something that's going to rekindle or start to de-risk the future."

"I don't think anybody I've talked to about the vision doesn't see that there's potential," said Reum. He particularly likes the founding team, given their experience. He generally likes repeat entrepreneurs, but acknowledged there's always a risk of lower motivation in such cases. But Reum said he doesn't think that will be an issue with this group.
GreenPark currently has 63 employees, with the lion's share in L.A. The team is split about evenly across engineering, creative and business operations.
The company's $14 million Series A was led by Galaxy Interactive. Its $8.5M Seed Round in late 2019 was led by SignalFire with participation from Sapphire Sport and Founders Fund, among others.
---
Sam Blake primarily covers media and entertainment for dot.LA. Find him on Twitter @hisamblake and email him at samblake@dot.LA