alpha edison
Los Angeles-based Muniq, a startup selling prebiotic nutritional shakes, closed an $8.2 million Series A round Tuesday led by Alpha Edison and Acre Ventures Partners.
The direct-to-consumer company, which does business as Uplifting Results Labs, launched its first line in May of 2020.
It was founded by CEO Marc Washington, the former chief financial officer at The Wonderful Company — which owns brands like FIJI Water and POM Wonderful — and former chief executive at supplement company Irwin Naturals.
Muniq sells itself as a food tech company promoting a healthy gut health microbiome with a line of prebiotic shakes. Washington said many of his customers have diabetes or other chronic conditions. Others are just looking to lose weight.
"I think that over the next five to 10 years gut health will continue to be at the forefront of health and wellness," he said. "Especially when you look at the conditions we're trying to address, almost all of them have had a disproportionate effect on minority communities. As a Black founder, it's something that I'm personally passionate about."
Washington will use the funds to build his team and conduct more clinical research. His immediate goal is to continue building an online presence and eventually get the products into brick-and-mortar stores.
The raise marks Muniq's second round of funding following a $5 million seed round led by The Production Board, a San Francisco incubator where Washington began his company.
Related Articles Around the Web
Culver City-based United Dwelling, which aims to help alleviate California's critical housing shortage by helping homeowners turn their garages into stylish studio homes they can rent out to tenants, announced Tuesday it has raised $10 million in series B funding to be able to build more units.
"This is the biggest problem facing California," said Steven Dietz, founder and CEO, before pausing for a moment to add: "Well maybe it's the second biggest problem right now."
United Dwelling, which has gotten glowing press in The New York Times and Fast Company, was born out of a loosening of California laws in 2016, further relaxed this year, that allow more homeowners to build Accessory Dwelling Units, or ADUs. The company says there are more than 250,000 underused two-car garages in L.A. County, the vast majority of which are simply being used to store junk. "That's a really bad use of residential space," said Dietz.
United Dwelling partners with homeowners to find a contractor for construction, find qualified tenants and manage and maintain the property. It leases the garage or land for a set number of years (usually 15 years) and the homeowner gets a cut of the rent or can choose to buy back the ADU at any time for $79,900.
To save on construction costs, United Dwelling will only build when it has secured contracts on five properties within two miles of each other. The company targets lower-income neighborhoods and so far all of its projects have been along the Expo Line west of the University of Southern California.
"What we do is not appropriate on a four million dollar million property," said Dietz.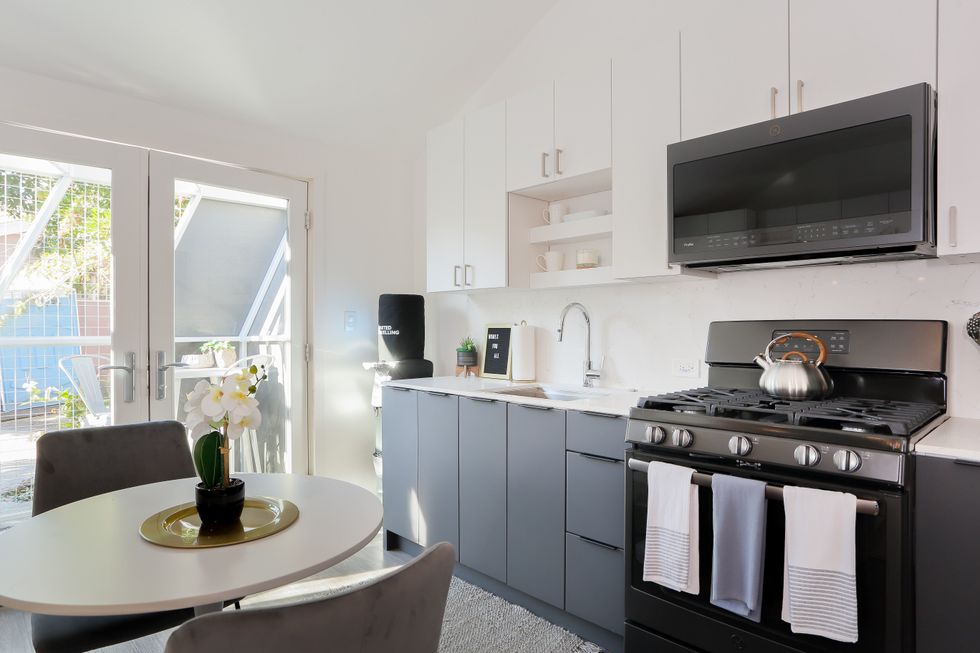 The interior of a converted garage.Ben Kessler (United Dwelling)
Westwood-based Alpha Edison led the round, which included investment from Lightspeed Venture Partners. The funds will be used to support the installation of over 150 ADUs in 2020 and 1,500 in 2021.

Dietz's career has gone in the opposite direction of the traditional tech trajectory. He was a founding general partner at Upfront Ventures in 1996 and stayed at the firm for two decades before leaving to become an entrepreneur in 2016.
Dietz started raising the series B at the beginning of the year. Just as the round was ready to close, COVID-19 hit. "I had term sheets and the world started to change," he said. "I thought the valuation had to adjust. We took it down 10% and moved forward."
The company paused construction for five weeks but is now ramping up again. Some practices it adopted during the pandemic will become permanent. For instance, the company saw no drop off in conversion rates when it switched from visiting people at their homes to virtual consultations, so that will stay.
Dietz acknowledges it is a strange time to be building a new company, but he notes that even though it has taken a temporary backburner, the state's housing problem is not going away. He also says a recession could make the company's thesis even more appealing.
"I think the economic situation makes a second source of income more interesting to homeowners," he said.
From Your Site Articles
Related Articles Around the Web
A teenage boy holed up in his basement may be the image most people associate with gamers, but lifelong game-player Jill Wilson thinks the new face may be women on their cell phones looking to release a little stress.
Wilson, the company's founder, is trying to build a new genre called "lifestyle gaming" and she just got a big boost having raised $7 million in an oversubscribed seed round led by LVP along with backers from 1Up Ventures, Alpha Edison, Everblue Management, firstminute Capital, Greycroft Tracker Fund, Hearst Ventures and Third Kind Venture Capital.
"The concept itself is actually a new category of digital entertainment because it's not squarely in mobile gaming and it's not squarely in existing lifestyle content," Wilson said. "It's Pinterest meets mobile gaming."
The funding will go to building out the small Venice-based company and developing games for market. Wilson hopes the first game will be available within a year for download within the Apple and Google Play stores.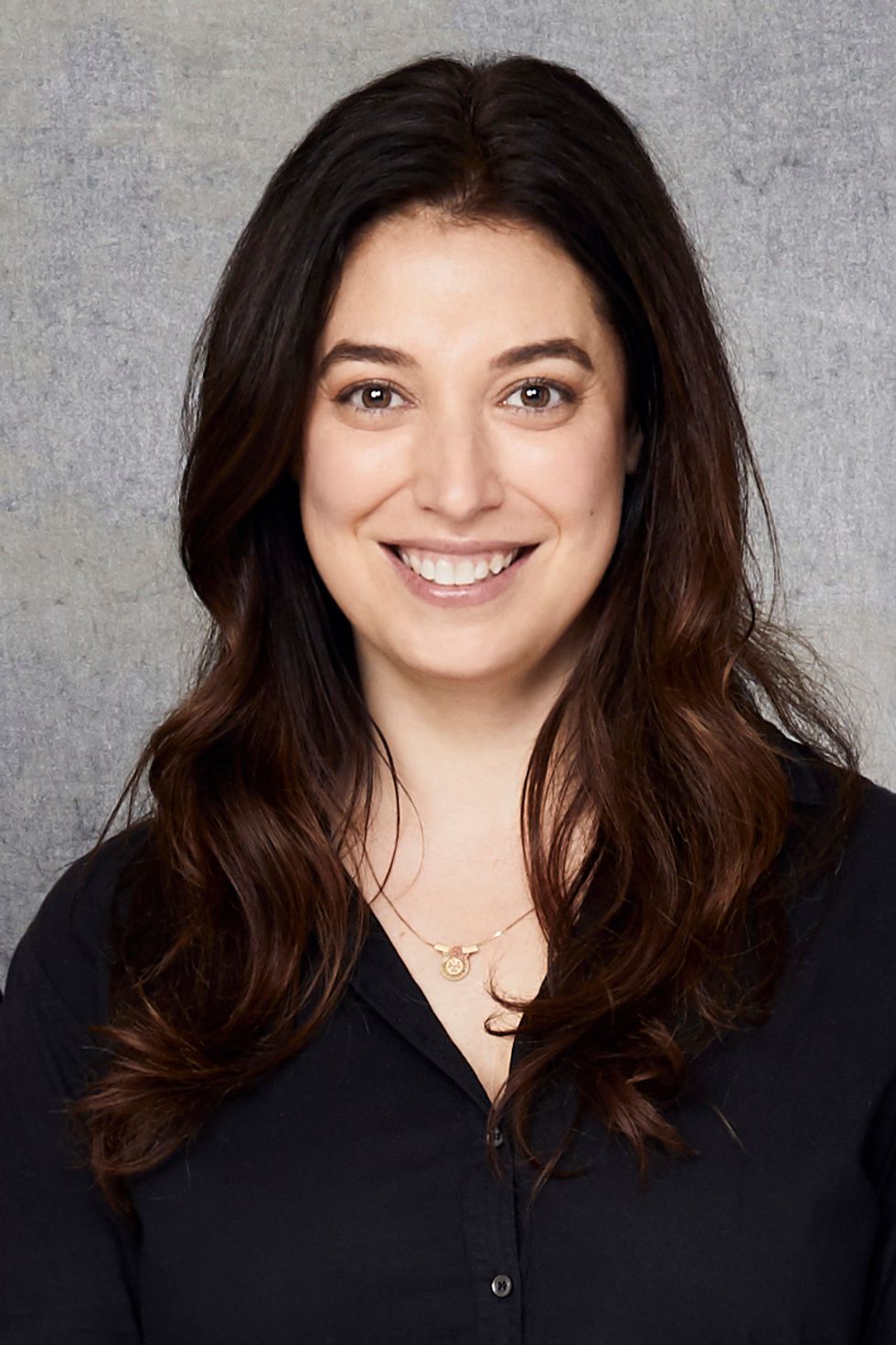 Robin Games founder Jill Wilson
Photo courtesy of Robin Games
Growing up having done puzzles with her father and playing cards with her grandmother gave the 37-year-old founder of Robin Games a lifelong appreciating of games. She joined Jam City after working for a company that did board games. She was among the first hires by the founders and an executive and that launched Panda Pop and Cookie Jam. During her time, she watched the industry boom. Mobile gaming is projected this year to top $100 billion in sales, according to a January report by market data firm App Annie
But, what's largely been missing from gaming are women and people of color at the top ranks, she said.

"We're working to change that," she said. About 80% of her staff will be women. And that along with more diversity will help her team build out what she hopes is a new genre of games.
Although Wilson wouldn't reveal much about what her games will entail, she moved away from traditional warcraft and shooter games.
"Plenty of women love those games, including me, but what is not explored are fantasies outside of that," she said. "Why aren't there more fantasies explored in game aside from the very specific types?"
Those questions propelled her to build Robin Games, along studies that showed that the largest growth of gamers was women between 35 to 50. Many of those were looking to relieve stress with some distracting games that they were playing in between moments in their lives like standing in line at Starbucks or in between meetings.App Annie found mobile gaming is the largest portion of the industry, outpacing console players. Many of those engaging in play are popping bubbles or playing shorter games that the industry calls "casual games."

"A lot of people who are gamers today don't even self identify, but it doesn't matter," Wilson said. "They're playing more than anybody else."
From Your Site Articles
Related Articles Around the Web