alpha edison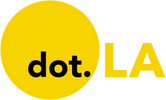 Get in the KNOW
on LA Startups & Tech
X
alpha edison
Courtesy of Bambee
Sign up for dot.LA's daily newsletter for the latest news on Southern California's tech, startup and venture capital scene.
Bambee, a Los Angeles-based startup that takes care of human resources for small- and medium-sized businesses, has raised $30 million in new funding to scale up its HR tools and staff.
There are about 6 million small businesses in the U.S. with paid employees, and the vast majority of them—96%, according to Bambee founder and CEO Allan Jones—don't have in-house HR services to address matters like hiring and anti-harassment training. That is the market Bambee is looking to serve.
Led by fintech-focused venture firm QED Investors, the new round takes Bambee's total funds raised to date to $65 million. SoftBank, General Catalyst chairman Ken Chenault and American Financing CEO Damian Maldonado also joined in on the deal, as did Santa Monica-based Mucker Capital, L.A.-based Alpha Edison and Gaingels, a syndicate that aims to represent the LGBTQ+ community in venture capital.
Plenty of software companies offer HR and payroll services, including Gusto and Justworks, but Jones says that Bambee is the "only business that offers a dedicated HR manager for $99 [per month]." Bambee directly employs its HR managers, each of whom work on multiple client accounts (the number of which varies based on the size and complexity of the client's business, per Jones).
Without sharing specific figures, Bambee said in a statement that it doubled its revenue last year and is on track to do it again in 2022. The nearly six-year-old company has just shy of 10,000 paying subscribers.
The Series C round will go toward expanding Bambee's HR and payroll offerings as well as hiring 150 new employees, primarily at its Downtown L.A. headquarters. The firm also plans to grow its engineering team in Nashville.
A veteran of the L.A. tech scene, Jones dropped out of college to work at wireless network operator Helio in 2006, a few years before the startup was snapped up by Virgin Mobile. He went on to work with Peter Pham's Science Inc., ZipRecruiter and early-stage investor Amplify before launching Bambee.
From Your Site Articles
Related Articles Around the Web
A favorite social media tool of the NBA and MLB, Santa Monica-based Greenfly just scored with an $8.4 million funding round and backing from 16-year NBA veteran Chris Paul.
Created by former MLB All-Star Shawn Green, Greenfly is a software-as-a-service content management system that lets organizations share, crowdsource and distribute photos and videos on social media. It's popular among sports teams, with a roster of about 250 organizations.
The software lets them see where their images are shared and the amount of social media engagement. And it last month inked a deal with Getty Images that gives athletes and other users access to Getty photos.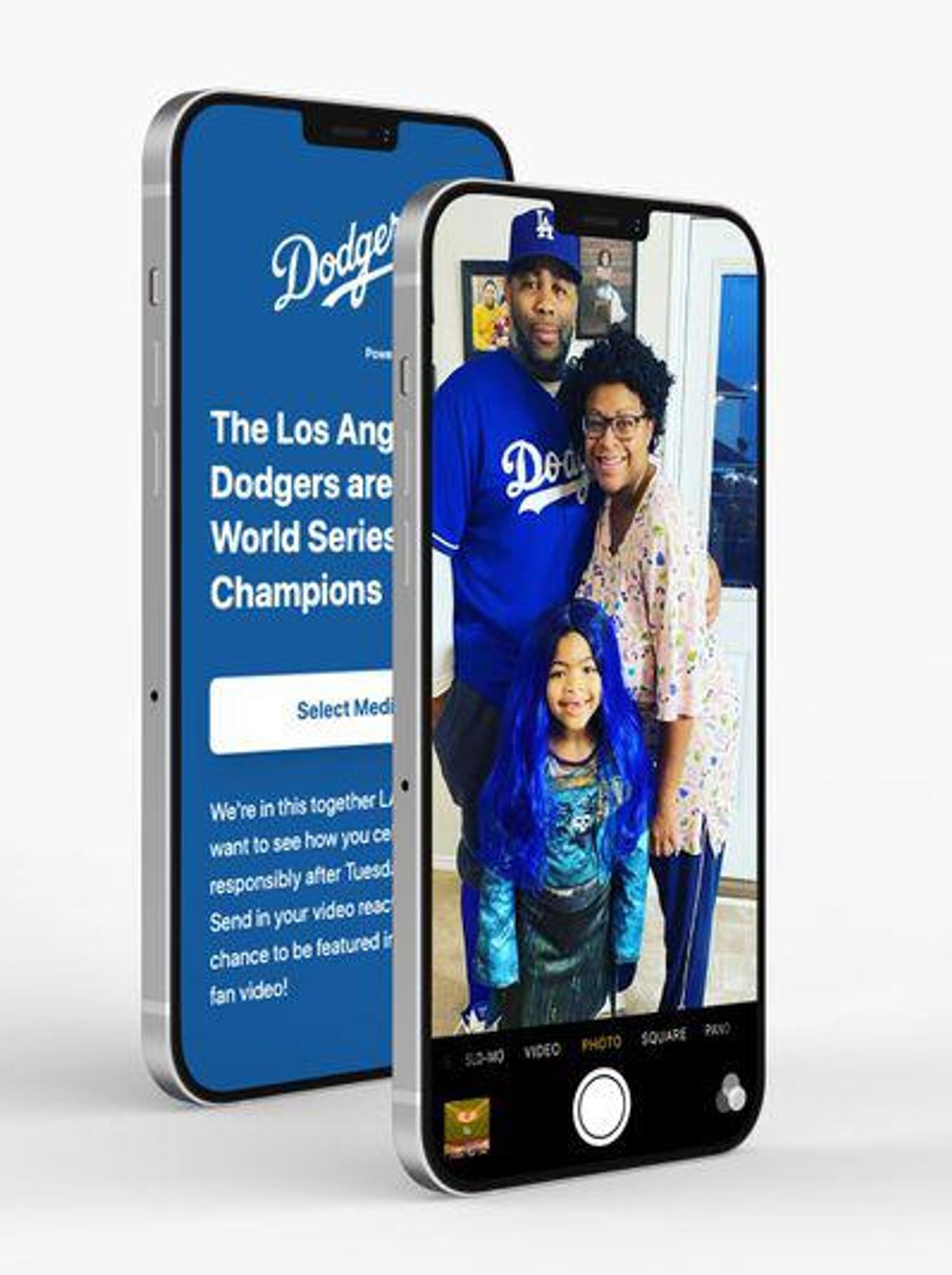 Teams like the Los Angeles Dodgers have tapped the app to create a virtual celebration when the pandemic prevented them from celebrating their 2020 World Series with fans.
The company was founded in 2014 by Daniel Kirschner alongside Green, a 14-year MLB veteran, who realized that the way sports teams needed a central hub.
The platform is targeted toward large organizations who manage lots of photo and video content taken from fans and others. Its customers include high-profile sports organizations and political campaigns, including Joe Biden's 2020 run for president.
Greenfly helps those organizations share content with individual influencers, who often work with multiple brands.
"Most of the content never sees the light of day," said Kirschner. "A majority of that content is incredibly valuable and relevant for people in the network. And so just to get it into the hands of the athletes themselves for example so they can share or broadcast partners or sponsors is super valuable."

Paul, now a point guard for the Phoenix Suns, joined Greenfly as a sponsor and partner during Greenfly's strategic growth round after using the platform to manage his on- and off-the-court social media presence, the company announced Tuesday.

Other investors include Verance Capital, Higher Ground Labs, DD Venture Capital, SW19 Ventures, LinkinFirm and Allievo Capital as well as participation from previous investors Go4it Capital, Elysian Park Ventures, Alpha Edison and Iconica Partners.
"Greenfly is one of the most recognizable names among athletes," Paul said in the announcement, "but its application and impact extends far beyond the court or field."
Paul, who spent six seasons playing for the Los Angeles Clippers, has a track record as an active investor. He has backed companies including the Los Angeles-based sports NFT marketplace Dibbs and New York-based agro-tech startup Bowery Farming.
Greenfly has over 500 client organizations and more than 44,000 users. Users can access Greenfly through its desktop and mobile apps. Pricing is determined by how many users are within the customer's network.
Kirschner declined to comment on Greenfly's revenue figures, but said the company is experiencing "strong growth."
Kirschner said Greenfly is hoping to make the most out of its relationship with Paul, who is also the president of the NBA Players Association and a State Farm spokesperson.
"He's just an incredibly engaged and thoughtful person and somebody who doesn't just want to write a check, he really wants to bring what he brings to bear, which is like his insight, his perspective, his relationships," Kirschner said. "And so it's just a really special opportunity for us to team up."
Jon Shooshani and Sebastian Elghanian got a bird's eye view of how quickly the pandemic changed tech workers' priorities.
The founders of JOON, an employee benefits software platform that automates the reimbursement process for workers, said they almost immediately began to see shifts in how people were using their benefits.
Employees were quickly redirecting their gym membership benefits towards wearables and home workout equipment, and companies were expanding benefits for a home office and childcare — things they normally didn't pay for.
"It really tells the tale of the hybrid workforce that we are seeing now and we will be seeing in the future," said Elghanian, JOON's CEO, adding, "companies are providing more flexibility as to where their employees can work. And from that, different programs need to fit different needs."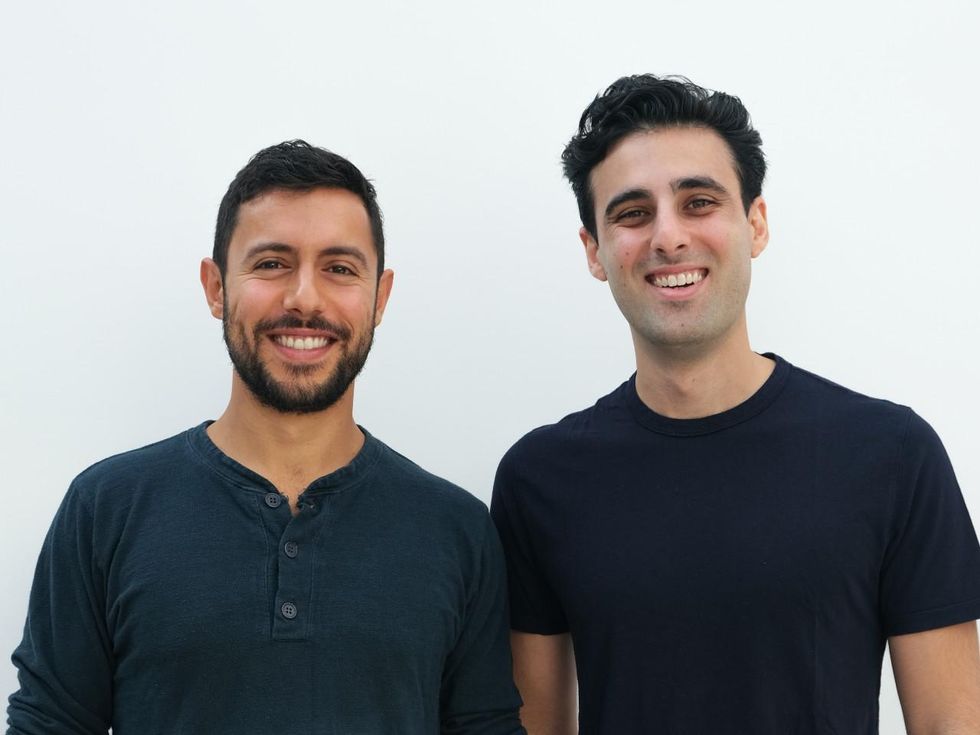 JOON co-founders Jon Shooshani (left) and Sebastian Elghanian.
The three-year-old company raised $2.3 million in seed led by L.A. venture capital firm Alpha Edison and contributions by a slew of angel investors, including Sweetgreen and Airtable executives.

Through JOON, employees can link their credit or debit cards to the platform, which automatically tracks employees' purchases. Employers can set a monthly allowance for verticals like family care, health and wellness and professional development, and the company leverages several data points, such as the name of the vendor, to pluck those dedicated purchases. The employer reimburses everyone at the end of the month.
"We're going to try to help you keep yourself accountable and we're going to take away the pain of paying," said Elghanian.
That kind of flexibility is likely to continue post-pandemic, as the workforce becomes more distributed and more people opt for working from home full-time. Different employees, based on geography and commute, will have different needs.
The pandemic kickstarted an overhaul of benefits programs. Some went unused as gyms shuttered and plane tickets were cancelled. A report by the International Foundation of Employee Benefit Plans found that more employers expanded mental health and childcare benefits and revised paid time off policies in the last year as COVID-19 forced people indoors. It found 48% of the multi-employee employers surveyed said they added tele-psychiatry services due to the pandemic.
JOON signed up around 60 companies and 10,000 of their employees since 2019, including meal service company Daily Harvest. It has also partnered with a slew of meal delivery brands, fitness apps, telehealth services and furniture companies to provide products at a discount to employees.
The two, best friends who grew up in Los Angeles, were inspired by challenges they faced managing employees and their benefits at a previous venture that fizzled out.
"It was a mess," said Shooshani, JOON's president, recalling how he and Elghanian struggled to provide their employees with perks that tech workers have come to expect.
The pair first tried to partner with a slew of gyms and other vendors, but the inflexible benefits went unused by many of their employees. After setting up a new program through Expensify, they found it created more administrative work for employees who wanted reimbursement.
"What we saw through our own experience was that barely any employees use it," Shooshani said. "So the engagement and utilization [was] super low."
The new funding will go towards expanding benefits categories to better accommodate employees' specific needs and tracking how well the program is working for employers, whether or not employees are actually using it.
The founders also have bigger plans to create personalized benefits options for employees by suggesting products such as meditation apps, wearables or meal kits they can use their allowance on.
"All of us want to work out, want to eat healthy, but there's things that get in the way," Shooshani said. "So we really believe in being a technology company that makes health and wellness more accessible, more affordable and nudging people in the direction of positive behavior."
Related Articles Around the Web