A favorite social media tool of the NBA and MLB, Santa Monica-based Greenfly just scored with an $8.4 million funding round and backing from 16-year NBA veteran Chris Paul.
Created by former MLB All-Star Shawn Green, Greenfly is a software-as-a-service content management system that lets organizations share, crowdsource and distribute photos and videos on social media. It's popular among sports teams, with a roster of about 250 organizations.
The software lets them see where their images are shared and the amount of social media engagement. And it last month inked a deal with Getty Images that gives athletes and other users access to Getty photos.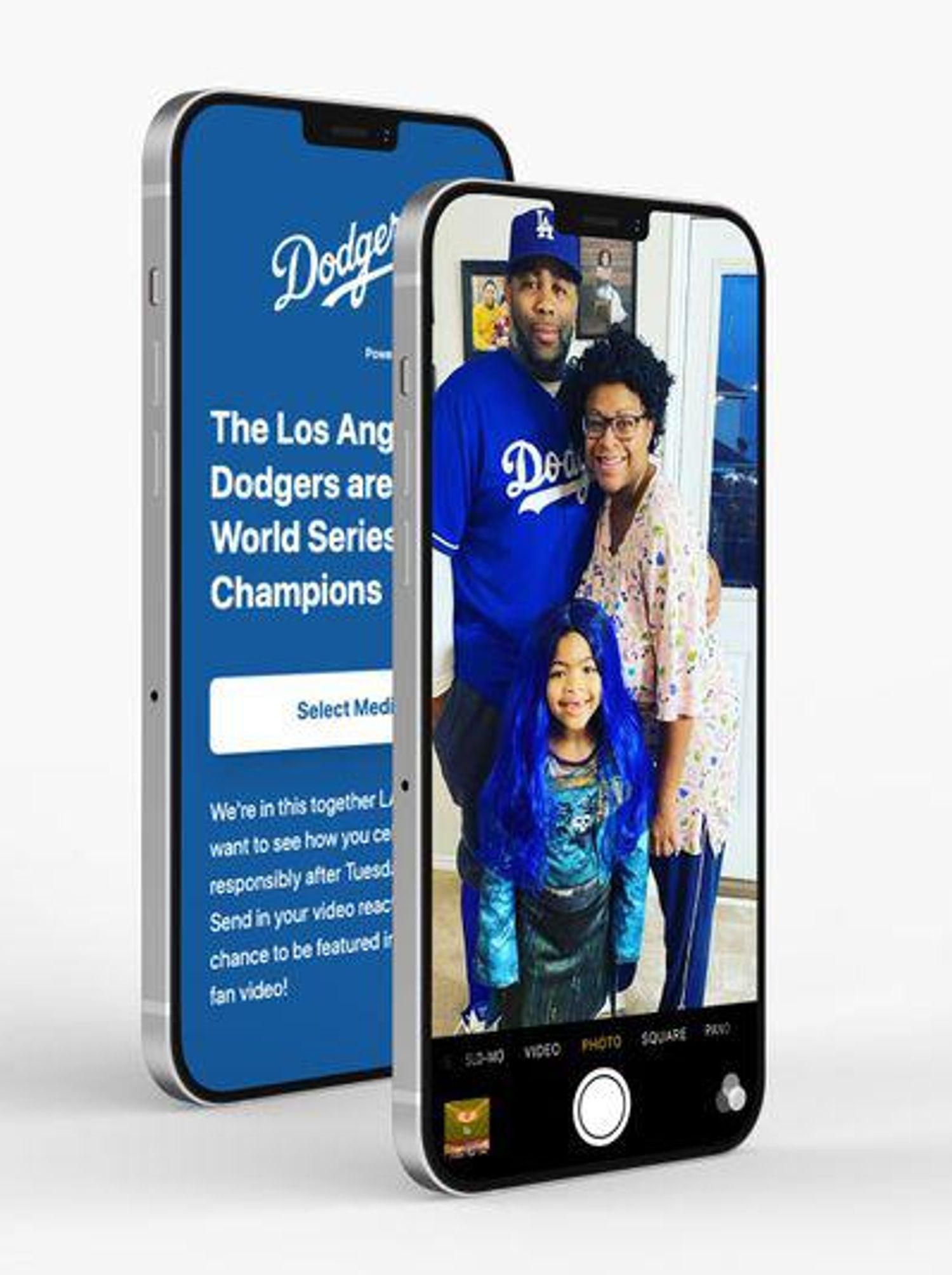 Teams like the Los Angeles Dodgers have tapped the app to create a virtual celebration when the pandemic prevented them from celebrating their 2020 World Series with fans.
The company was founded in 2014 by Daniel Kirschner alongside Green, a 14-year MLB veteran, who realized that the way sports teams needed a central hub.
The platform is targeted toward large organizations who manage lots of photo and video content taken from fans and others. Its customers include high-profile sports organizations and political campaigns, including Joe Biden's 2020 run for president.
Greenfly helps those organizations share content with individual influencers, who often work with multiple brands.
"Most of the content never sees the light of day," said Kirschner. "A majority of that content is incredibly valuable and relevant for people in the network. And so just to get it into the hands of the athletes themselves for example so they can share or broadcast partners or sponsors is super valuable."

Paul, now a point guard for the Phoenix Suns, joined Greenfly as a sponsor and partner during Greenfly's strategic growth round after using the platform to manage his on- and off-the-court social media presence, the company announced Tuesday.

Other investors include Verance Capital, Higher Ground Labs, DD Venture Capital, SW19 Ventures, LinkinFirm and Allievo Capital as well as participation from previous investors Go4it Capital, Elysian Park Ventures, Alpha Edison and Iconica Partners.
"Greenfly is one of the most recognizable names among athletes," Paul said in the announcement, "but its application and impact extends far beyond the court or field."
Paul, who spent six seasons playing for the Los Angeles Clippers, has a track record as an active investor. He has backed companies including the Los Angeles-based sports NFT marketplace Dibbs and New York-based agro-tech startup Bowery Farming.
Greenfly has over 500 client organizations and more than 44,000 users. Users can access Greenfly through its desktop and mobile apps. Pricing is determined by how many users are within the customer's network.
Kirschner declined to comment on Greenfly's revenue figures, but said the company is experiencing "strong growth."
Kirschner said Greenfly is hoping to make the most out of its relationship with Paul, who is also the president of the NBA Players Association and a State Farm spokesperson.
"He's just an incredibly engaged and thoughtful person and somebody who doesn't just want to write a check, he really wants to bring what he brings to bear, which is like his insight, his perspective, his relationships," Kirschner said. "And so it's just a really special opportunity for us to team up."