disneyland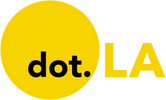 Get in the KNOW
on LA Startups & Tech
X
disneyland
Anyone who thought Netflix's recent slowdown in subscriber growth could open up a path for Disney to make some headway in the streaming war should think again. All eyes were on Disney Plus during Thursday's earnings call, and the streaming service badly underperformed Wall Street estimates for quarterly subscriber growth.
Disney Plus now counts 103.6 million subscribers as of April 3, about 5 million fewer than consensus analyst expectations.
The service surpassed the 100-million-subscriber mark in March, just 16 months after its November 2019 launch – a milestone that took Netflix ten years to achieve. With Disney's lucrative Parks division continuing to suffer from the pandemic, so far results from the company's big bet on streaming have kept its business outlook buoyed. Yet with rapid growth comes great expectations, and in the immediate aftermath of Disney's reported shortfall on Thursday, the company's stock fell as much as 4.5% in after-hours trading.
Nevertheless, chief executive Bob Chapek said the service remains on track to reach between 230 and 260 million subscribers by 2024, as the company forecasted in March.
Analysts had been bullish that the two Marvel series debuting this quarter – "WandaVision" and "Falcon and the Winter Soldier" – would boost demand. Evidently the appeal of Marvel's expansive foray into streaming television did not quite materialize.
Disney also missed consensus revenue expectations, coming about $300 million below the consensus $15.6 billion.
Despite the misses, Chapek said he was "extremely pleased" with how customers responded to Disney Plus's price increase. Hikes in March in the U.S. did not significantly increase churn, he added.
Brett Feldman of Goldman Sachs said in his most recent investor note that a positive consumer response to the service's first-ever price increase would bode well for its long-term growth and profitability prospects. Disney has said it hopes Disney Plus will begin turning a profit in 2024.
And Brandon Nispel, equity research analyst at KeyBanc Capital Markets, wrote in his earnings preview that "profits in streaming will be dominated by a select few," and suggested that Disney is well positioned to be one of those winners. That the service — especially in such a competitive market — can retain customers despite hiking prices is a strong sign of durability.
Disney shares have been trading relatively flat of late, following an extended recovery from its pandemic plummet. By the first Monday after lockdown in March 2020, the stock had fallen over 40% to $86 from its November 2019 then all-time high of $150. It reached a new all-time high by March 2021, surpassing $200, before settling into a stagnant hover between $180 and $190 over the last month, closing at $178 on Thursday.
Investors were hoping for a positive earnings report to help break through that inertia, but instead saw the ticker going the wrong direction, at least for now.
upload.wikimedia.org
More than a year after closing, Disneyland and California Adventure will reopen their doors on April 30 with limited capacity and fewer rides.
"We've seen the enthusiasm, the craving for people to return to our parks around the world," CEO Bob Chapek told CNBC on Wednesday. "We've been operating at Walt Disney World for about nine months, and there certainly is no shortage of demand."
The company is asking guests to make a reservation through Disneyland Resort's new system, although Disney did not say when it would go live.
But for guests lucky enough to nab a slot: no screaming on rides, please.
The opening comes after Gov. Gavin Newsom announced earlier this month that theme parks could reopen under limited capacity starting April 1. And with screaming restricted on thrill rides like Disney's Space Mountain - so as not to spread the coronavirus. Under the plan, parks in the red tier can have 15% capacity and 25% in the orange tier. Orange County is currently in the red tier.
Live performances and sporting events will also pick back up come April 1, with restrictions varying in each county.
For months, officials and Disney have asked Gov. Gavin Newsom to reopen the Anaheim park. The closure of Disneyland and California Adventure hit the company's bottom line hard, forcing the entertainment giant to layoff thousands of workers as Disney sunk its resources into streaming services.
"I think as people become vaccinated, they become a little bit more confident in the fact that they can travel, and, you know, stay COVID-free," he added. "Consumers trust Disney to do the right thing, and we've certainly proven that we can [open] responsibly, whether it's temperature checks, masks, social distancing [or] improved hygiene around the parks."
Disney said that experiences that draw large group gatherings — think parades and firework displays — will return at a later date.
To enter the park, guests aged 3 and up will show a park reservation and valid admission for the same park. For now, only California residents can visit the parks to adhere with current state guidelines.
Several of the surrounding Disney hotels will also open including the Grand Californian on April 29 and the Vacation Club Villas on May 2.
Here are the rides slated to open at Disneyland:
Pirates of the Caribbean
It's A Small World
Indian Jones Adventure
Space Mountain
Big Thunder Mountain Railroad
King Arthur Carrousel
"New magic" at Haunted Mansion
Peter Pan's Flight
Star Wars: Rise of the Resistance
Millennium Falcon: Smugglers Run
And at California Adventure:
Toy Story Midway Mania
The Little Mermaid — Ariel's Undersea Adventure
The Incredicoaster
Inside Out Emotional Whirlwind
Radiator Springs Racers
Snow White's Enchanted Wish
From Your Site Articles
Related Articles Around the Web
The coronavirus pandemic's emergence has changed the world around us. Conferences have been cancelled, travel has been severely restricted, and working from home has become the norm. But less clear is the scale of the economic impact and how companies should be reacting. Here are the latest headlines regarding how the novel coronavirus is impacting the Los Angeles startup and tech communities. Sign up for our newsletter and follow dot.LA on Twitter for the latest updates.