UCLA Economists 'Tear Up' 2020 Forecast and Revise GDP Down Due to COVID-19
Tami Abdollah
Tami Abdollah is dot.LA's senior technology reporter. She was previously a national security and cybersecurity reporter for The Associated Press in Washington, D.C. She's been a reporter for the AP in Los Angeles, the Los Angeles Times and for L.A.'s NPR affiliate KPCC. Abdollah spent nearly a year in Iraq as a U.S. government contractor. A native Angeleno, she's traveled the world on $5 a day, taught trad climbing safety classes and is an avid mountaineer. Follow her on Twitter.
Mar 12 2020
University of California, Los Angeles economists tore up their quarterly March 2020 economic outlook as COVID-19 anxiety took hold of the American public and the novel virus spread through dozens of states.

The updated 104-page UCLA Anderson Forecast, released early Thursday, revised their earlier forecast of 2% for real GDP growth to a low 1.5% on a fourth-quarter-to-fourth-quarter basis, as they took a "midpoint between coronavirus having a very minimal effect to it causing a full-blown recession."
The economists, who clearly hedged their bets amid calls by some that the coronavirus is a black swan event, anticipated a hit to real GDP in the second and third quarters of the year with modest increases of 1.3% and 0.6%, respectively, rather than the 2%-plus growth earlier anticipated, and noted that "time will tell."
"We tore up the forecast, we did the second one, and if we had to do it again today, we'd redo it again drastically," said David Shulman, senior economist for UCLA Anderson Forecast, in a phone interview with dot.LA on Tuesday evening.
---
The most recent forecast was based on numbers run at the start of March, which did not include the impacts of a price war between Saudi Arabia and Russia that drove down the price of oil, Shulman said.
Courtesy of the UCLA Anderson March 2020 Economic Forecast
The impact of that battle is likely to trigger a far bigger manufacturing collapse than the forecast anticipated given that the U.S. is the largest oil producer in the world at 13 million barrels a day, Shulman said. The drop in prices will have especially dire consequences for the American southwest and North Dakota regions.

Shulman said the quarters of more modest growth that were anticipated might as well be "minus signs instead of plus signs" because of this change. "That pushes us into a recession or really close to it," he said.
The forecast had already taken an overall pessimistic view of 2020, given China's significantly greater impact on global supply chains and the economy than its impact during the SARS epidemic, which started some 17 years ago. At the time China's GDP share of the world was 4% and now it is 16%, the report states.
"We view the COVID-19 epidemic and likely pandemic to work as both a supply shock and a demand shock on the economy," the report states because both factories are shut down and the demand for travel, hotel and other services has also dropped.

The report estimated the international tourism loss to be around $4.3 billion a month to the U.S. With California accounting for 21% and Los Angeles for 12% of total international tourism revenue in the United States. But because Chinese and other Asian tourists are more likely to head to California and L.A., the economists assumed their market share to be higher -- at 42% and 24% respectively. The anticipated economic impact on California is therefore $1.8 billion a month and on Los Angeles, $1 billion a month.
China has been working hard to reopen factories but the forecast noted that a fraction of production capacity had resumed over concerns of a resurging outbreak, which has slowed the pace of resumption. That means that the U.S. could start to see a "significant supply chain disruption" in mid-March if cargo ships from Asian ports aren't sufficient for the American market and people run out of inventory, the forecast states.
That's especially problematic given how centralized global supply chains of, for example, pharmaceutical products, appear to be. Many Americans are unaware that their prescription drugs are from there, according to testimony cited in the forecast from a hearing of the the U.S.-China Economic and Security Review Commission in July 2019.
Shulman said that actions taken by the Trump Administration and the Federal Reserve are better than nothing, but "monetary policy is neither a cure nor a vaccine for COVID-19."
He wrote in the report: "It cannot reopen factories in China or Italy, and it cannot convince frightened people to travel. But it might reduce fears that something worse could happen to the economy and might alleviate the pain of stressed businesses facing supply-side shortages."
The report did have one bright spot: A revised forecast for housing starts that went up from 1.25 million units a year to 1.35 million units a year. The report chalks that up to rising income and low fixed-rate mortgages. However, the report expects 117,000 net new units to be built in 2020, and states that "the prospect for the private sector building out of the housing affordability problem over the next three years is nil."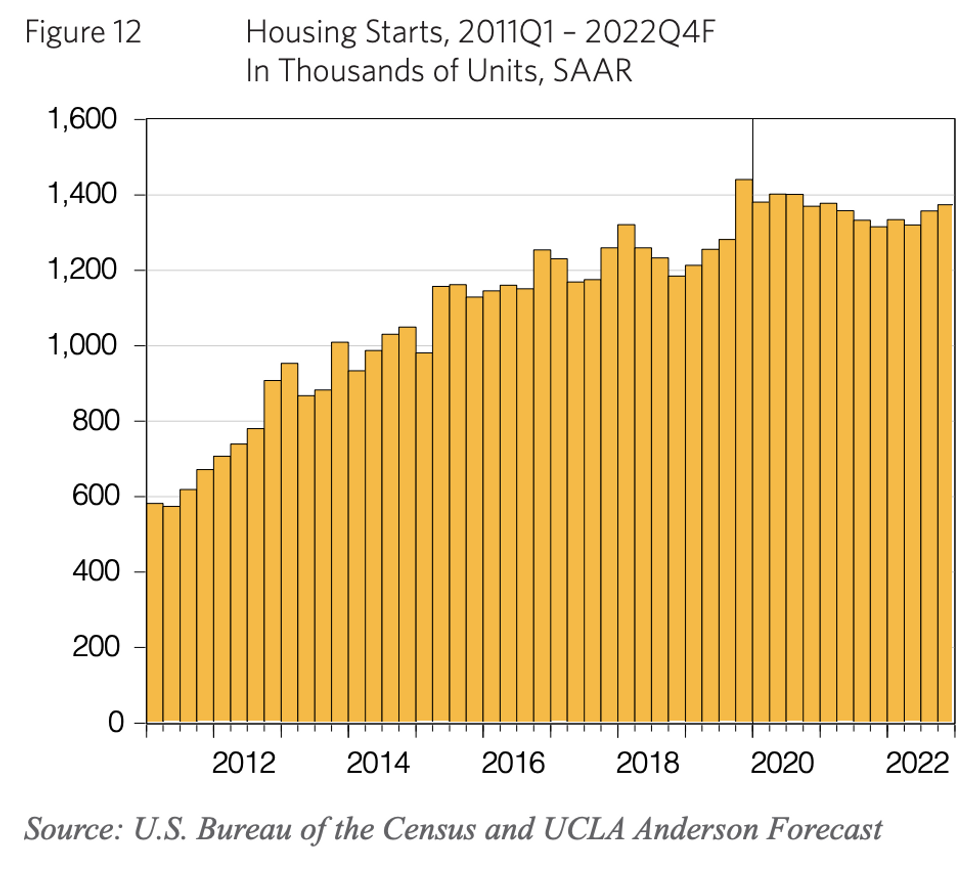 "Rising income and the allure of 3.25% 30-year fixed rate mortgages are beginning to overcome the supply constraints caused by local zoning," the report says.
__
Do you have a story that needs to be told? My DMs are open on Twitter @latams. You can also email me at tami(at)dot.la, or ask for my Signal.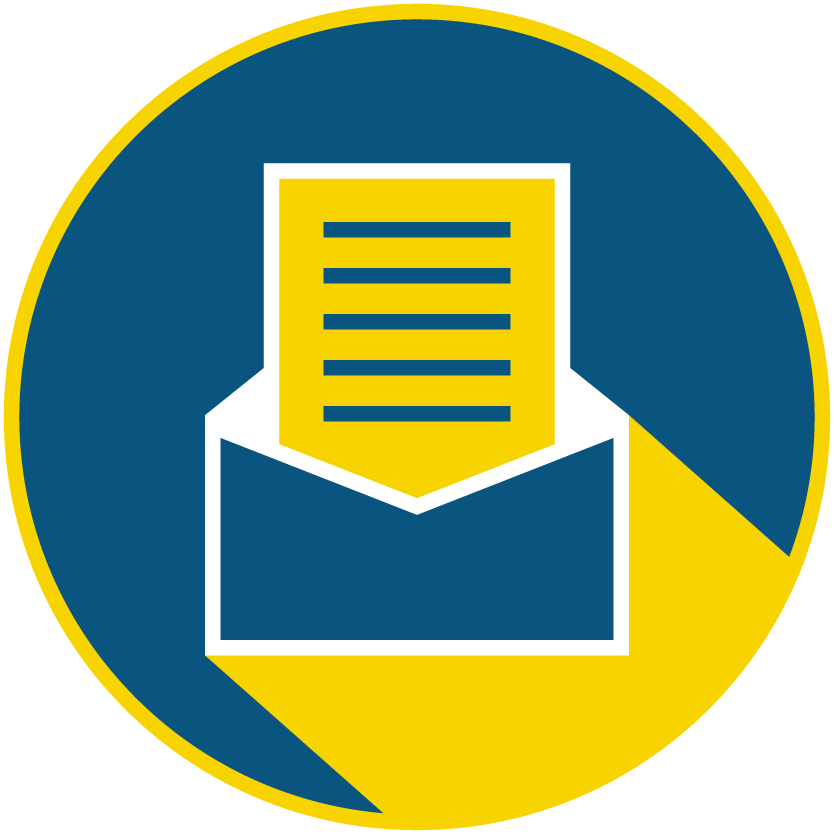 Subscribe to our newsletter to catch every headline.
Here are the latest headlines regarding how the novel coronavirus is impacting the Los Angeles startup and tech communities. Sign up for our newsletter and follow dot.LA on Twitter for the latest updates.
Today:
Coronavirus cases surge in L.A. County, 5 deaths reported
Navy hospital ship Mercy enters the Port of Los Angeles
Bill Gates warns there's "no middle ground" in coronavirus fight
Santa Monica-Malibu Unified School District tells parents it will remain closed indefinitely
The novel coronavirus may have forced people into physical isolation, but it has not stopped people from trying to romantically connect with others. It appears, in fact, that love in the time of COVID-19 is virtually booming.
That's according to data provided by online dating app Tinder. The West Hollywood-based company says that starting mid-March -- as the numbers of those infected with the novel virus began to climb and many people were ordered to stay home -- daily messages were up 10-15% compared to the week prior in the U.S.
The glorified version of a nation at war evokes people coming together, contributing to something larger than themselves however they can, and collectively willing a victory in pursuit of a worthy cause.
Though the coronavirus is no traditional enemy, this feels like war. The battles rage in hospital rooms, biomedical labs and ICUs. The heroic soldiers don scrubs and wield microscopes. Meanwhile, the cloistered public tries to keep calm and carry on.