bob chapek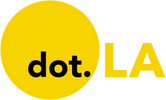 Get in the KNOW
on LA Startups & Tech
X
bob chapek
live.staticflickr.com
This is the web version of dot.LA's daily newsletter. Sign up to get the latest news on Southern California's tech, startup and venture capital scene.
Hours before the Parental Rights in Education bill—better known as the "Don't Say Gay" bill—cleared the Florida Senate on Tuesday, activists gathered in Burbank to protest The Walt Disney Company's silence on the anti-LGBTQ legislation.
The bill is one effort among many across the nation seeking to banish the discussion of LGBTQ issues from American classrooms. It has drawn condemnation from advocacy groups such as the AIDS Healthcare Foundation (AHF), which helped organize the rally at Disney's Burbank headquarters.
Though diversity and inclusion initiatives—and the platitudes associated with them—are now mainstream in corporate America, few if any major tech and media firms have come out specifically against the Florida legislation. That includes Disney, a major employer in the state via its Walt Disney World resort.
Instead, in an internal memo on Monday, CEO Bob Chapek indicated that Disney should remain neutral—reportedly telling employees that a company-wide stance would "do very little to change outcomes or minds." He added: "I do not want anyone to mistake a lack of a statement for a lack of support."
Chapek's decision has frustrated many Disney employees, who have joined the likes of Abigail Disney and advocacy groups in publicly criticizing the company over its position, as well as its political donations to Florida senators who supported the bill.
"Shame on Disney's CEO Bob Chapek," AHF president Michael Weinstein said in a statement Monday. "You have lost any claim to corporate responsibility by abandoning your staff, your audience and the citizens of Florida to the ravages of hate." The AHF also criticized KABC-TV—Los Angeles' Disney-owned ABC television station—for allegedly declining to run a TV ad that was "sharply critical of the Walt Disney Company for not speaking out" against the bill.
Disney did not respond to a request for comment. — Harri Weber

Disney CEO Bob Chapek doesn't think consumers want to wait 45 days for movies to arrive on their streaming services.
Speaking at a conference hosted by J.P. Morgan on Monday, Chapek didn't say whether that would drive moviegoers to the theaters or drive companies like his to put films on their services faster, but one thing is clear: the pandemic upended one of Hollywood's oldest paradigms.
Asked whether shortening a film's theatrical-only exhibition period to 45 days might induce more consumers to wait to watch on streaming platforms, Chapek said, "I don't think people have that much patience, to be honest with you."
His own company reorganized during the pandemic, thrusting resources at streaming, as the world shifted.
The theatrical window has been one of traditional Hollywood's biggest losers coming out of the pandemic. Already considered by some insiders as a relic of a pre-streaming era Tinseltown, when the coronavirus shuttered theaters, streaming services began pushing the window tighter as they released new films directly to consumers on their platforms.
At its last earnings call Disney announced that two films, "Shang-Chi" and "Free Guy," would receive a 45-day window. Marvel blockbuster "Black Widow", however, will be released simultaneously on Disney Plus and in theaters in July.
Chapek emphasized Monday that Disney's priority has been to give fans the flexibility to watch where they want.
"I think the consumers have realized that they've got the power," he said. "We're a consumer-friendly company, and we'll follow their lead."
Chapek had little to say about the competitive threat posed by a newly merged WarnerMedia-Discovery streaming platform. He highlighted Disney Plus' acquisition of 100 million subscribers in just 16 months as a sign that his company is on the right path.
"This frankly, for us, doesn't really change much at all," he said.
To explain Disney Plus' surprisingly strong growth that led the company to revise its subscriber projections to up to 260 million by 2024, Chapek reemphasized Disney Plus' unexpectedly high penetration among non-family households. He also pointed to upcoming changes as signals for ongoing growth.
Disney's parks, which Chapek called his "secret weapon," will help drive more users to its streaming platforms, he said.
"For the very first time, we've got the opportunity to take our original direct-to-consumer business, which is our parks business, and use it for our newest direct-to-consumer business," Chapek said, referring to streaming.
"We've got a tremendous amount of information on our consumers from our parks business," he added, indicating that this trove of data could help drive further Disney Plus subscriptions.
Chapek further noted that only in 2022 will Disney Plus' content pipeline be running full steam. He also hinted that more sports may be coming to Disney's streaming platforms.
"When the time is right to really stomp on the gas and go even stronger into our direct-to-consumer platforms for sports, we'll do that," he said.
With more content may come a heftier price tag, however. Having noted that the recent price increase of Disney Plus to $7.99 per month didn't result in any material subscriber losses, Chapek said more hikes could be forthcoming.
"We'll reserve the right to increase our price-value relationship through further pricing actions as we add more content and get to that point where we're adding a new piece of content, essentially, every week," he said.
Anyone who thought Netflix's recent slowdown in subscriber growth could open up a path for Disney to make some headway in the streaming war should think again. All eyes were on Disney Plus during Thursday's earnings call, and the streaming service badly underperformed Wall Street estimates for quarterly subscriber growth.
Disney Plus now counts 103.6 million subscribers as of April 3, about 5 million fewer than consensus analyst expectations.
The service surpassed the 100-million-subscriber mark in March, just 16 months after its November 2019 launch – a milestone that took Netflix ten years to achieve. With Disney's lucrative Parks division continuing to suffer from the pandemic, so far results from the company's big bet on streaming have kept its business outlook buoyed. Yet with rapid growth comes great expectations, and in the immediate aftermath of Disney's reported shortfall on Thursday, the company's stock fell as much as 4.5% in after-hours trading.
Nevertheless, chief executive Bob Chapek said the service remains on track to reach between 230 and 260 million subscribers by 2024, as the company forecasted in March.
Analysts had been bullish that the two Marvel series debuting this quarter – "WandaVision" and "Falcon and the Winter Soldier" – would boost demand. Evidently the appeal of Marvel's expansive foray into streaming television did not quite materialize.
Disney also missed consensus revenue expectations, coming about $300 million below the consensus $15.6 billion.
Despite the misses, Chapek said he was "extremely pleased" with how customers responded to Disney Plus's price increase. Hikes in March in the U.S. did not significantly increase churn, he added.
Brett Feldman of Goldman Sachs said in his most recent investor note that a positive consumer response to the service's first-ever price increase would bode well for its long-term growth and profitability prospects. Disney has said it hopes Disney Plus will begin turning a profit in 2024.
And Brandon Nispel, equity research analyst at KeyBanc Capital Markets, wrote in his earnings preview that "profits in streaming will be dominated by a select few," and suggested that Disney is well positioned to be one of those winners. That the service — especially in such a competitive market — can retain customers despite hiking prices is a strong sign of durability.
Disney shares have been trading relatively flat of late, following an extended recovery from its pandemic plummet. By the first Monday after lockdown in March 2020, the stock had fallen over 40% to $86 from its November 2019 then all-time high of $150. It reached a new all-time high by March 2021, surpassing $200, before settling into a stagnant hover between $180 and $190 over the last month, closing at $178 on Thursday.
Investors were hoping for a positive earnings report to help break through that inertia, but instead saw the ticker going the wrong direction, at least for now.