Disney Shares Drop Sharply After Big Subscriber Miss
May 13 2021
Anyone who thought Netflix's recent slowdown in subscriber growth could open up a path for Disney to make some headway in the streaming war should think again. All eyes were on Disney Plus during Thursday's earnings call, and the streaming service badly underperformed Wall Street estimates for quarterly subscriber growth.
---
Disney Plus now counts 103.6 million subscribers as of April 3, about 5 million fewer than consensus analyst expectations.
The service surpassed the 100-million-subscriber mark in March, just 16 months after its November 2019 launch – a milestone that took Netflix ten years to achieve. With Disney's lucrative Parks division continuing to suffer from the pandemic, so far results from the company's big bet on streaming have kept its business outlook buoyed. Yet with rapid growth comes great expectations, and in the immediate aftermath of Disney's reported shortfall on Thursday, the company's stock fell as much as 4.5% in after-hours trading.
Nevertheless, chief executive Bob Chapek said the service remains on track to reach between 230 and 260 million subscribers by 2024, as the company forecasted in March.
Analysts had been bullish that the two Marvel series debuting this quarter – "WandaVision" and "Falcon and the Winter Soldier" – would boost demand. Evidently the appeal of Marvel's expansive foray into streaming television did not quite materialize.
Disney also missed consensus revenue expectations, coming about $300 million below the consensus $15.6 billion.
Despite the misses, Chapek said he was "extremely pleased" with how customers responded to Disney Plus's price increase. Hikes in March in the U.S. did not significantly increase churn, he added.
Brett Feldman of Goldman Sachs said in his most recent investor note that a positive consumer response to the service's first-ever price increase would bode well for its long-term growth and profitability prospects. Disney has said it hopes Disney Plus will begin turning a profit in 2024.
And Brandon Nispel, equity research analyst at KeyBanc Capital Markets, wrote in his earnings preview that "profits in streaming will be dominated by a select few," and suggested that Disney is well positioned to be one of those winners. That the service — especially in such a competitive market — can retain customers despite hiking prices is a strong sign of durability.
Disney shares have been trading relatively flat of late, following an extended recovery from its pandemic plummet. By the first Monday after lockdown in March 2020, the stock had fallen over 40% to $86 from its November 2019 then all-time high of $150. It reached a new all-time high by March 2021, surpassing $200, before settling into a stagnant hover between $180 and $190 over the last month, closing at $178 on Thursday.
Investors were hoping for a positive earnings report to help break through that inertia, but instead saw the ticker going the wrong direction, at least for now.
From Your Site Articles
Related Articles Around the Web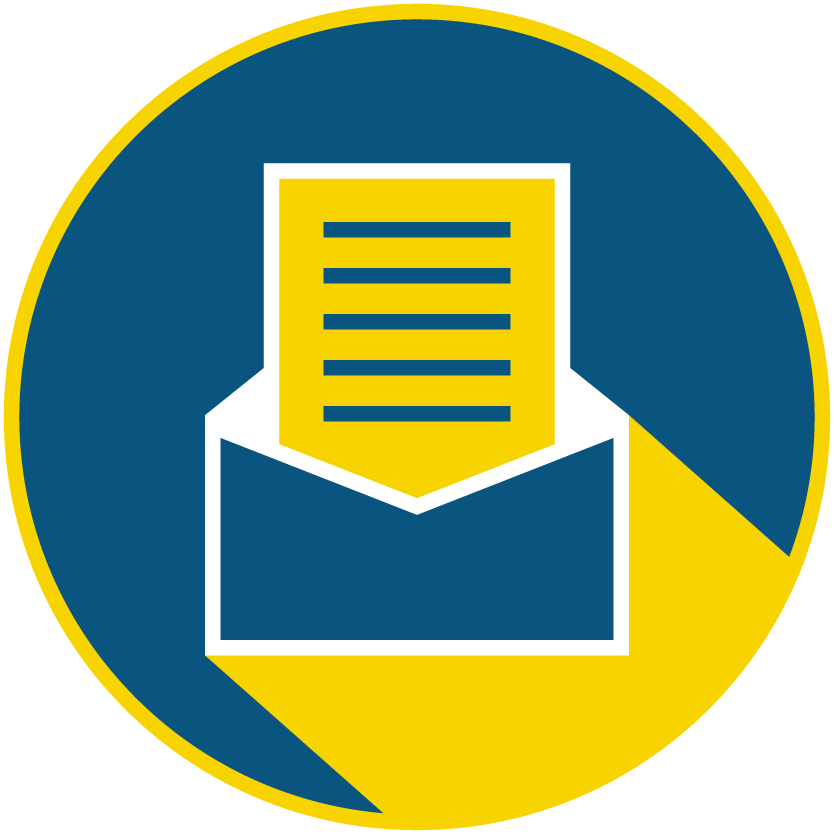 Subscribe to our newsletter to catch every headline.
It's a new day for South L.A. natives Gabriel Gamez and Enrique Loyola. The lifelong friends' food tech startup, On The Go LA, recently celebrated its first anniversary, and with California finally re-opening, the entrepreneurs appear poised to leave a mark on the local gastronomy scene.
On The Go LA allows local food entrepreneurs to rent a food truck in just a few clicks for a daily fee of $299, or on longer plans that offer lower rates. The founders don't take any of the trucks' profits. Instead, they make money from the rental and optional add-ons, such as a cleaning service or a location scouter. In addition to managing a staff of four, Gamez and Loyola oversee the logistics, insurance, public relations and marketing.
The company's goal is an ambitious one. Gamez specifically hopes to see On the Go LA to appeal to immigrant communities, whose members make up much of the back-of-house work force in the city's restaurants. As Gamez sees it, his company can provide relatively inexpensive access to a kitchen for would-be food entrepreneurs hindered by the resources required to rent conventional restaurant space.
"We're providing that flexibility and affordability and access to ownership for underrepresented communities," he said. "Commercial kitchens are operating on high startup costs. That can really fete out a lot of communities in the L.A. area, especially in Latinx and African communities. We wanted to help those communities." Already, he said, their two trucks have been rented by a mix of customers: local food entrepreneurs, chefs, catering companies, even a few brick and mortar restaurants looking to expand.
The idea came to Gamez and Loyola in early 2020, not long after both graduated from college and were talking about what they wanted to do with their lives. Food had long been part of their families' history: Gamez's Guatemalan father transported bananas across the country and into El Salvador; Loyola's grandfather sold rotisserie chicken in Mexico. "We know how the other thinks," said Gamez. "We're basically brothers."
After ironing out the kinks on their idea—the original concept centered around a "roaming ice cream truck model," Gamez said, though they quickly settled on something a little less precarious—they were able to jumpstart their business with a $25,000 grant by PledgeLA to address racial inequity in the local tech scene.
The program provided a two-week accelerator program in January 2020 with virtual meetings, lectures, and mentorship to support the 20 Black and Latino entrepreneurs selected to participate. On The Go LA is also taking part in the LA2050 Grants Challenge, which awards prizes up to $100,000 to 25 organizations. Voting for the contest begins next week. (Gamez and Loyola invested more than $10,000 from their own savings at the start.)
In July 2020, right in the throes of a global pandemic, they officially launched. Though it's been slow going, things appear to be picking up — especially now that Los Angeles officially has opened up. "We've seen a surge in interest," Gamez said.
While food trucks have been a staple of L.A. for decades, they've taken a hit during the pandemic. "We would love to help revitalize the food industry," Loyola said.
Given the pre-pandemic levels of growth the food truck sector had been experiencing before the pandemic — about 7.5% between 2016 and 2020, according to market research firm IbisWorld — there's good reason to think that's indeed a very attainable objective.
And investors are taking note.
"On The Go LA provides a short-term solution, which is so much more appropriate for restaurant owners who want to experiment in getting their brand out because it's not a long-term commitment," said Austin Clements, a partner at Slauson & Co., an early-stage venture capital firm.

Meanwhile, Gamez and Loyola have their eyes set on the future, with potential expansion into other cities on the horizon. "On The Go LA is part of a bigger dream for everyone involved," said Gamez. "We want to empower people and lead a movement."

On this week's episode of the L.A. Venture Podcast, hear from Marlon Nichols, a founding Managing General Partner at MaC Venture Capital. MaC Ventures is seed-stage venture fund prioritizing investments in underrepresented founders.
Nichols shared how he got started in venture: After initially picking up the business at Intel Capital, he became a Kauffman fellow, where he is currently on the board. He left Intel to pursue his "cultural investing thesis" and became the founder of Cross Culture, and then MaC Venture Capital.
Nichols emphasized the positive culture at MaC Venture Capital, saying that he and his team share a "glass half full" mentality.
He also discussed the things he thinks set the fund apart; namely, a vast and diverse network built across entertainment, sports and the major advertising and global advertising agencies. He talks about MaC's operations capabilities, and how it can refine product storytelling.
Nichols said "I've seen great technology companies just, like, struggle to tell the world why their technology matters."
He also discussed leading MaC Venture Capital's recent investment in Pipe, a startup that helps companies scale without debt. When he invested, the company was valued at $13 million. In less than a year it's grown to be valued at $2 billion.
In the rest of this episode, Marlon shares about his background growing up as a Jamaican immigrant, and how his blue collar mentality is cornerstone to his investment philosophy.
Marlon Nichols is the founding managing general partner at MaC Venture Capital and a Kauffman fellow who also serves on its board of directors.

"We tap into those folks— call them influencers—who are tastemakers and we try to find common links throughout these people and throughout the world. Once we see something that's popping up over and over again, that tells us that there's there's something interesting happening here that we should pay attention to." —Marlon Nichols
dot.LA Engagement Intern Colleen Tufts contributed to this post.
Want to hear more of L.A. Venture? Listen on Apple Podcasts, Stitcher, Spotify or wherever you get your podcasts.
From Your Site Articles
Related Articles Around the Web
Three Black creators are offering NFTs tied to holograms of themselves performing the iconic dance moves they pioneered that spread through social media and sparked discussion over how to compensate digital performers.
The "Renegade" took social media by storm in 2020. TikTok's biggest stars and millions of others uploaded videos of themselves performing the dance. But the routine's then-14-year-old creator, Jalaiah Harmon, told the New York Times she didn't get credit for the dance nor any income that could have come with it. Later her viral dance became a Fortnite emote that players could buy for their characters to perform, but any licensing arrangement made with Harmon was not made public.
As of today, Harmon's dance, along with Cookie Kawaii's "Throw it Back" and Blanco Brown's "The Git Up," have collectively been viewed on TikTok over 10 billion times, but monetizing their creations has been challenging.
Working with La Cañada-based AR production house Jadu, and their Culver City-based studio partner Metastage, the three creators have each made a hologram of themselves performing their dances. These will be sold at auction as NFTs on Juneteenth on NFT marketplace OpenSea,.

One NFT has been minted for each of the three holograms. The creators will receive a majority percentage of the auction sale, along with a percentage of any secondary sales. Jadu will receive minority percentages.
Black creators not getting properly compensated has sparked controversy over how to properly give credit in the fragmented, copycat world of user-generated media. NFTs present one way forward, and doing so was a big motive for Jadu.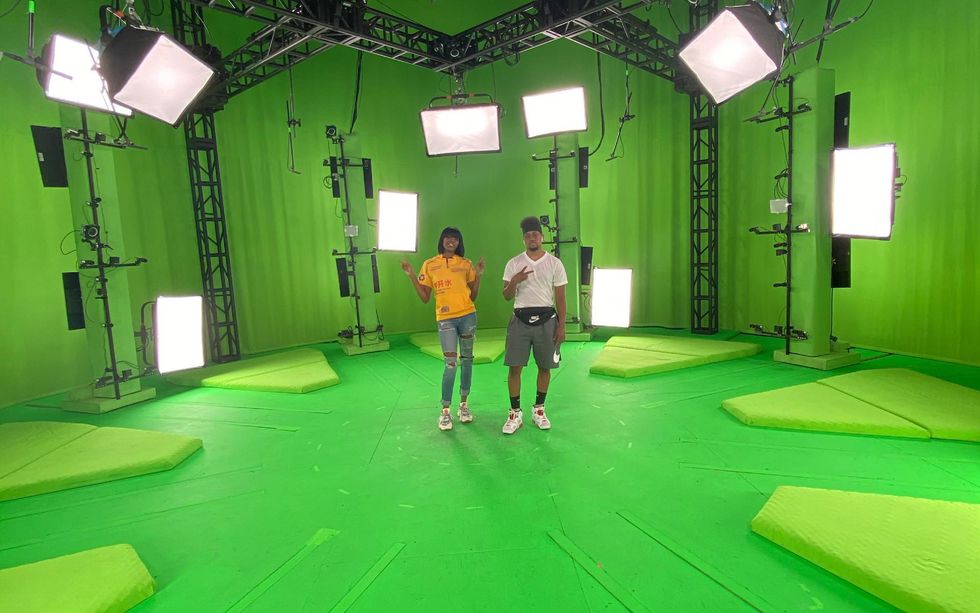 NFTs allow creators to retain an ongoing stake in a digital asset. Smart contracts can automatically reroute a percentage of any secondary sale to a creator's account.

"We were really looking to find artists that have been either overlooked or have not received the appropriate cultural and financial compensation," said Jadu chief operating officer Jake Sally. "Everyone should know who Jalaiah, Blanco Brown, and Cookie Kawaii are."
The three holograms will be available for use on the Jadu app, which allows users to interact with holographic celebrities and create free videos that can be shared across social media. Owners of the three NFTs will be displayed on the app.
Sally said enabling people to use these holograms should help the value of their associated NFTs increase over time – value that the creators can capture through their perpetual stake in any secondary sales.