Disney Shares Drop After Missing Subscriber, Earnings Projections
Samson Amore
Samson Amore is a reporter for dot.LA. He holds a degree in journalism from Emerson College. Send tips or pitches to samsonamore@dot.la and find him on Twitter @Samsonamore.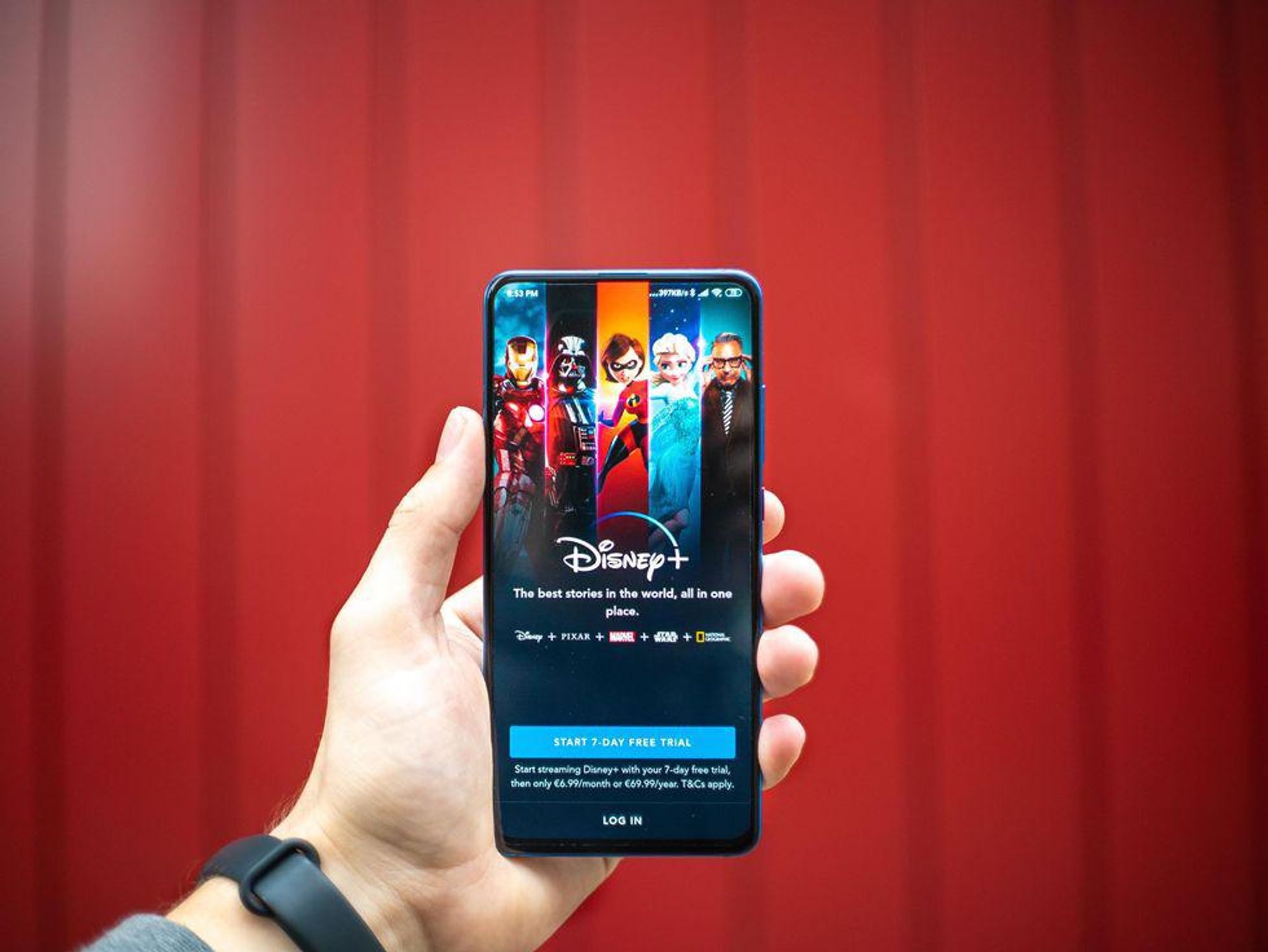 Photo by Mika Baumeister on Unsplash
Walt Disney Co. shares dropped as much as 5% in after-hours trading Wednesday after the company missed earnings expectations and added less Disney Plus subscribers than predicted.
Disney Plus totaled 118.1 million subscribers to the streaming service this quarter, missing analysts' expectations of 119.6 million, according to a Bloomberg analysis. Including Disney Plus, ESPN and Hulu subscribers, Disney recorded 179 million paying subscribers this quarter.
---
Disney's quarterly revenue was $18.5 billion, falling short of Wall Street expectations.
Still, the company's revenue was up 26% annually, rebounding after the pandemic shut down its profitable parks business. The company also reported gains of $160 million this quarter compared to losses of $710 million in the same time period last year.
Disney reported it made less from each paying Disney Plus subscriber this quarter than this time last year, down from $4.52 to $4.12 per user. It attributed this change to a "higher mix of Disney Plus Hotstar subscribers in the current quarter compared to the prior-year quarter."
"The higher loss at Disney Plus was due to higher programming and production, marketing and technology costs, partially offset by increases in subscription and Premier Access revenues," Disney said in its earnings statement.
Disney hopes that a raft of new content will reverse the downturn in new subscriptions.
Disney's streaming offerings Hulu, ESPN Plus and Disney Plus have historically been huge growth drivers for the entertainment behemoth, and while direct-to-consumer streaming revenues were up 38% to $4.6 billion in the fourth quarter, the operating losses also increased to $0.6 billion.
During the conference call, Disney CFO Christine McCarthy said she expects Disney Plus will be profitable within three years, and said the company still thinks it's on target to reach between 230 million and 260 million paid subscribers by September 2024.
"Premier Access" is the term Disney uses to describe its pandemic strategy of releasing potential blockbusters on Disney Plus for an additional fee, the practice that caused a rift between it and Marvel star Scarlett Johannson, who sued Disney in July alleging she lost up to $50 million from her "Black Widow" film releasing on streaming and theaters simultaneously.
"Black Widow" going straight to streaming did help Disney rake in the revenue, though. The company said its "higher Premier Access revenue" was directly related to two releases this quarter, "Black Widow" and Dwayne Johnson's "Jungle Cruise."
Because of this new release strategy, Disney no longer breaks out box office and film studio earnings individually.
Disney CEO Bob Chapek warned earlier this year that investors should anticipate a lull in Disney Plus growth. At a Goldman Sachs conference in September, Chapek said "COVID-induced production delays is a kink in the supply chain for new content," but stressed, "this is short term."
Still, the pandemic continues to impact Disney's ability to push out content, which it desperately needs. "We experienced significant disruptions in the production and availability of content," the company said.
"Although film and television production generally resumed beginning in the fourth quarter of fiscal 2020, we continue to see disruption of production activities depending on local circumstances," Disney said in its earnings report. "Fewer theatrical releases and production delays have limited the availability of film content to be sold in distribution windows subsequent to the theatrical release."
In September, Chapek reported Disney has 61 movies and 17 shows in production, and said the Disney TV division has over 200 active productions globally.
Hulu continues to be a steady revenue driver for Disney. The streamer had the highest revenue per paid subscriber this quarter, at $12.75 for ad-supported on-demand content and $84.89 for subscriptions that include live TV. Hulu grew its subscriber base by 20% this quarter to 43.8 million paid subscribers.
Hulu also continues to bring in valuable ad dollars for Disney. The company noted it had higher advertising revenue this quarter which offset some losses at its other streaming services -- including ESPN Plus, which added 6.8 million new subscribers but saw slower-than-expected growth, which Disney blamed on rising costs of marketing and acquiring sports programming.
Even as the consumer products business is faltering, Disney's parks are a needed source of cash flow. Disney was eager to reopen its parks business during the pandemic and it is now beginning to see an increased flow of vaccinated people flocking to its parks.
Every Disney park and resort was open the entire quarter this year, whereas last year Disneyland was closed for the entire quarter and Walt Disney World, Disneyland Paris and Hong Kong Disneyland were open for only 4-12 weeks.
The parks business (which Chapek used to oversee before becoming CEO) reported revenue of $5.5 billion this quarter, compared to $2.7 billion in Q4 last year. Overall income from the parks business was $640 million, compared to a net loss of $945 million a year ago.
"We continue to manage our DTC [direct to consumer, Disney's reference to its streaming service} business for the long-term, and are confident that our high-quality entertainment and expansion into additional markets worldwide will enable us to further grow our streaming platforms globally," Chapek said during the earnings call.
Samson Amore
Samson Amore is a reporter for dot.LA. He holds a degree in journalism from Emerson College. Send tips or pitches to samsonamore@dot.la and find him on Twitter @Samsonamore.
https://twitter.com/samsonamore
samsonamore@dot.la