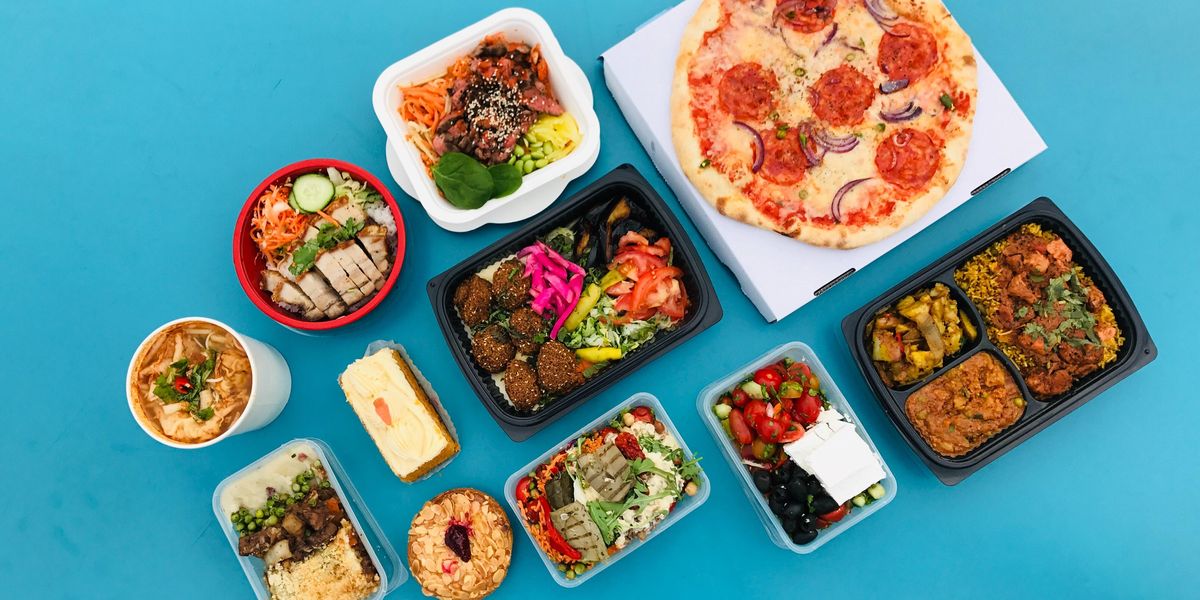 This is the web version of dot.LA's daily newsletter. Sign up to get the latest news on Southern California's tech, startup and venture capital scene.
Save the Date! The dot.LA Summit Is Coming: dot.LA is proud to announce the 3rd annual dot.LA Summit coming up on October 20th & 21st at the Petersen Museum. Join hundreds of top founders, investors, and operators for the largest celebration of L.A.'s tech and startup ecosystem. The jam-packed program includes the dot.LA Awards, pitch competition, panels, workshops and more. Ticket sales begin shortly - be the first to know by signing up here. Interested in sponsoring this year's Summit? Email summit@dot.LA for more information.
As with so many other sectors within the tech industry – from streaming platforms to workout equipment – meal kit companies thrived during the pandemic and now find themselves at something of a crossroads. It's fairly straight-forward to piece together how this happened. People and families were locked inside for a while, grocery shopping became anywhere from significantly less convenient to downright unsafe and most other delivery options lack the variation and the options for vegetarians, vegans, gluten-free folks and anyone else with a specialized diet.
---
But now that "regular life" (for lack of a better term) has somewhat resumed, growth has slowed down for meal kit consumers. On top of that, a crush of new competitors have entered the field, more conventional delivery services like DoorDash and Uber Eats have started expanding their reach, and even some legacy companies–like Kroger–have started to experiment with their own takes on pre-packaged or even pre-cooked meal kits.
Still, some companies are finding success with quality products and innovative approaches. In 2018, co-founders Schuyler Deerman and James Chan founded Los Angeles' Positive Food Company with just a collection of Yeti coolers and a dream. The pair started out by selling healthy meals–mostly salads, veggie-forward heat-and-eat options, and vegan overnight oats–at WeWork offices around town during lunchtime hours. These "Positive Popups" soon expanded to over 70 local coffee shops and other gathering spaces.
Though their model–which was focused on in-person purchases at brick-and-mortar locations–stalled out during the pandemic, things are moving forward again, and this week, Positive announced $7 million in new funding from a string of investors. Rather than returning to their prior model of selling meals through local businesses, however, Positive is now thinking bigger, and will offer its products through chains such as Bristol Farms and Amazon's Whole Foods.
Positive's approach brings with it some advantages over the more famous "meal kit" brands, some of which likely advertise on your favorite podcasts. Kits with pre-prepared meals–as opposed to boxes full of ingredients that must then be cooked at home–have become so popular, even some of the old-school meal kit companies like Blue Apron have started to adopt their approach.
Delivering fresh, healthy meals to set locations rather than shipping them to consumers spread out across the country and beyond keeps costs in check and allows for more quality control. Though some consumers are still willing to take a risk on viral food trends they first viewed on TikTok, or upstart companies sending them boxes full of customized ingredients, for many, there's innate appeal in shopping for recognizable, clean meals at the local supermarket. Positive has vertically integrated most of their process in-house, from kitchen to store. Point-of-sale data also allows them to manage inventory efficiently and cut down on food waste.
Though it's clear by now that a lot of Americans don't want to do their cooking the old fashioned way–getting a recipe from Julia Child, say, and then making a shopping list and getting started–it remains to be seen where the meal kit industry will land once the dust has settled and every family has determined their personal preferences. As the biggest names in the business face rising costs and even occasional health scares, Positive Food provides another possible vision for the future. -- Lon Harris